Guthrie Govan Teams Up with Charvel Guitars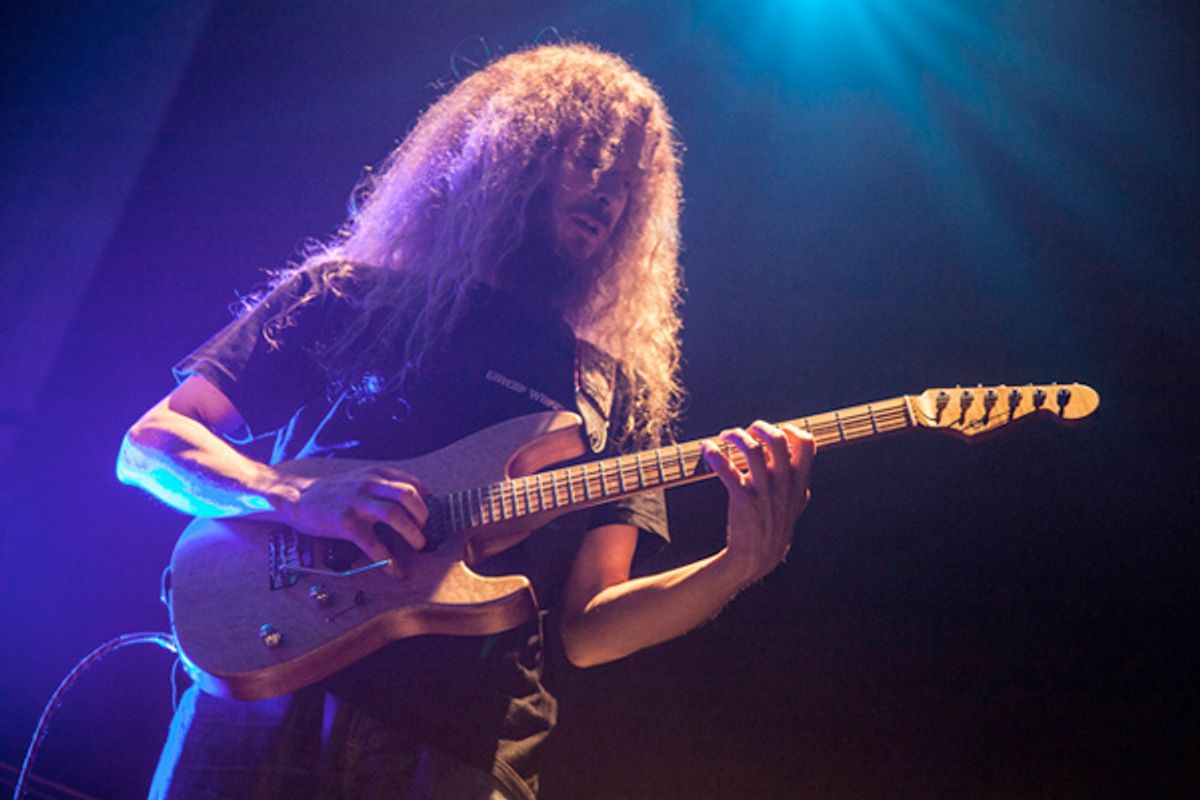 U.K. shredder Guthrie Govan joins the Charvel roster.
Scottsdale, AZ (July 21, 2013) -- Charvel is proud to welcome U.K. guitarist Guthrie Govan to the family. A highly-respected and in-demand virtuoso guitarist, Govan travels the world as both a performer and clinician. Govan is currently splitting time between his rock/fusion trio, The Aristocrats, and touring the world with Steven Wilson's band, promoting Wilson's Alan Parsons-produced album, The Raven That Refused to Sing (And Other Stories).
Guthrie Govan made a name for himself in 1993, winning Guitarist Magazine's "Guitarist of the Year" competition: he subsequently worked as a regular transcriber for U.K. magazine Guitar Techniques. He has since appeared with Asia, GPS, Dizzee Rascal and The Young Punx. His diverse playing style ranges from classic shred to jazz-fusion to blues-rock, all of which are clearly evident on his solo album Erotic Cakes and throughout his numerous other musical projects.
"These guitars sound great, and the necks are just ridiculous," said Govan. "The good people at Charvel are encouragingly keen to hear all my feedback about their instruments. Whenever I share an idea with them, it feels like they're really listening – so I'm very excited to be working with these guys and I look forward to seeing what we can do together in the future."
"Guthrie Govan is one of the best performers playing today, and we're proud to welcome him to the Charvel 'family,'" said Michael McGregor, product manager for Charvel Guitars. "He is currently road-testing a few Charvel models, and we are in the research and development phase of some possible future Charvel guitars."
For more information:
Charvel Guitars