Quick Hit: Boss EV-30 Dual Expression Pedal Review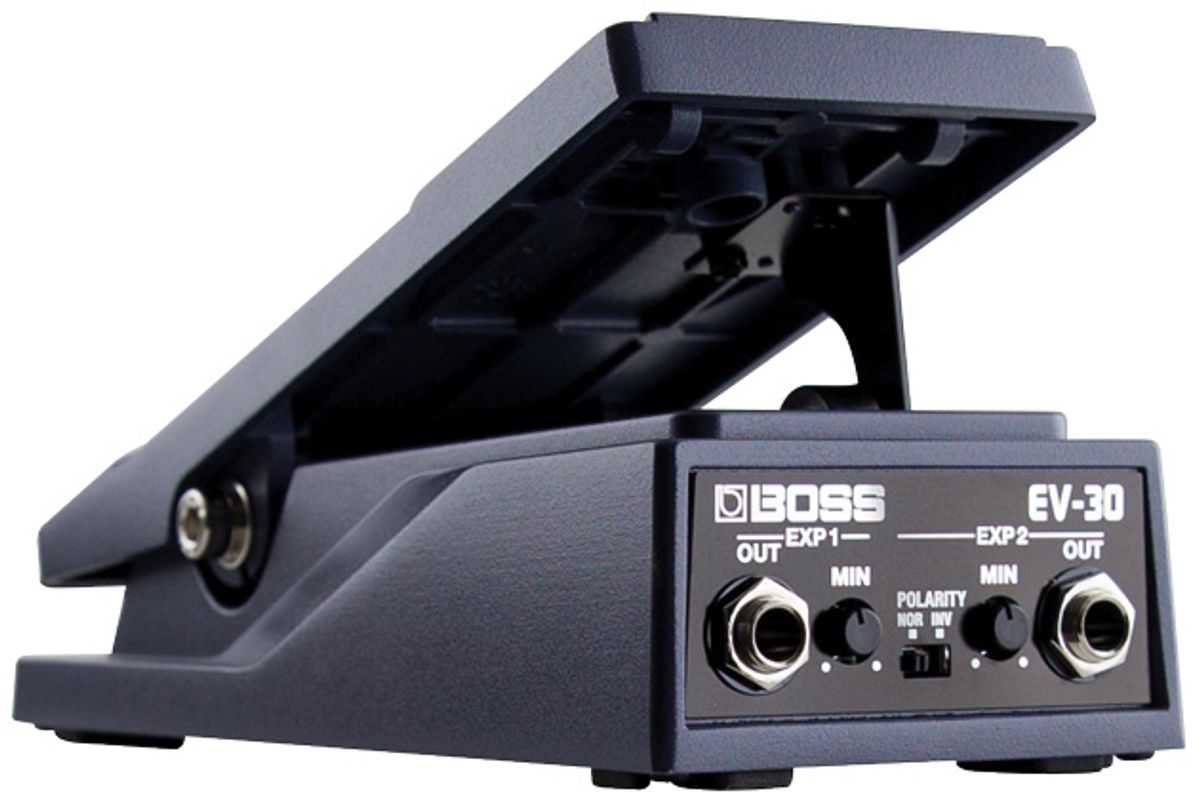 A clever foot controller that saves space and enables sonic insanity.
The potential of many pedals goes unmet because a player doesn't have—or bother to use—an expression pedal. The rugged Boss EV-30 offers a great way to solve that simple problem. But one of the best things about the EV-30 is the way you can harness the untapped possibilities of two expression pedal-enabled stompboxes. The other best thing? The resulting sounds can range from subtle tone shifts to psychotic sonic episodes.
The extra functionality of the EV-30 takes a minute to sort. Two controls labeled "min" let you dial in the expressive range of each output. And if you want to dial in very specific relationships between two effects, you'll need some patience. But exploring such nebulous relationships is great fun. And the way respective sweeps collide and slide past one another exploits the personalities (or personality clash) of familiar effects in unexpected ways.
The EV-30 doesn't have to be used as a chaos engine. It's easy to set up comfortable sweep parameters for one or two effects. There's also a handy polarity switch so you can use stomps with different expression pedal configurations. But the real fun comes when you abandon the ample potential for control the EV-30 provides and let creative randomness prevail.
Test gear: Fender Jaguar, Fender Vibro Champ, Boss DM-2W, Moog MF Flange
Ratings
Pros:
Sturdy enclosure. Robust ratchet potentiometer. Provides a gateway to unexpected sounds.
Cons:
Specific, but more adventurous, relationships between effects can be hard to dial in precisely and tough to replicate.
Street:
$99
Boss EV-30 Dual Expression Pedal
bossus.com