As one half of a two-piece outfit, guitarist/vocalist Kevin McKeown shows how a few hollowbodies, Fender combos, and a packed pedalboard help him create a blues-rock ruckus.
The last amp in the onstage equation for Kevin is a Fender Super Reverb. Although the amp is set for a clean tone, he puts a Cusack Screamer in front of the amp to get it to break up sooner without making the audience suffer.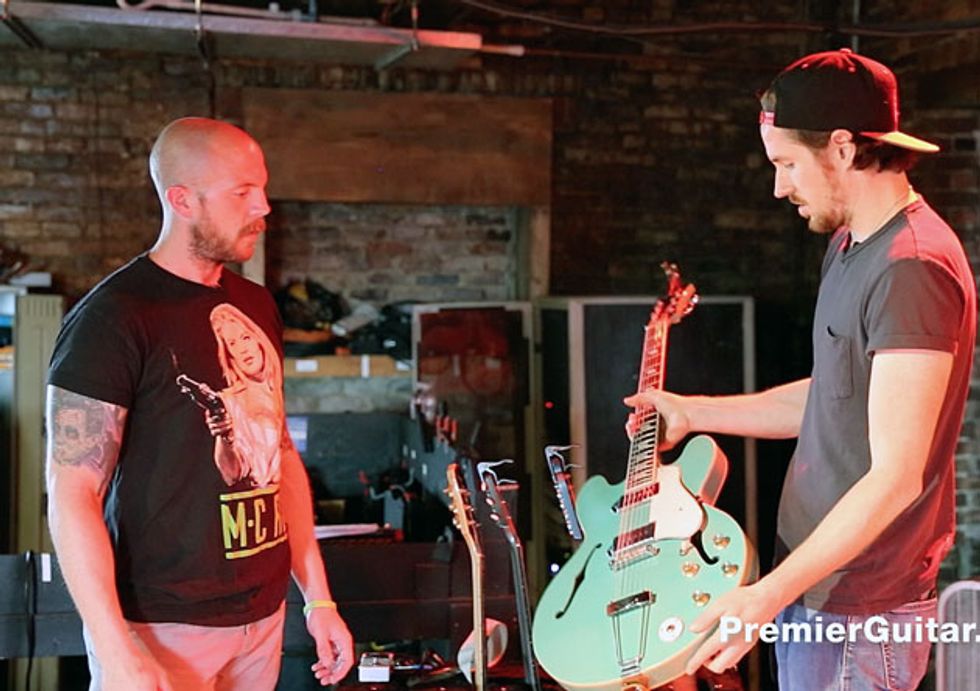 Click here, to win an Epiphone Sheraton just like Kevin's in Black Pistol Fire.