The Jesus Lizard and Tomahawk riffer reveals how working as a setup tech for Gibson informed the design of his signature aluminum axes from Electrical Guitar Company.
Duane Denison's connection with metal-necked guitars dates back to the late '70s and early '80s when he dabbled with Kramers. His appreciation for these raw, buzzsaw-sounding instruments flowered when The Jesus Lizard worked alongside producer/guitarist Steve Albini in the band's primal stages. That time with Albini's TB500 influenced Denison to acquire a TB1000S that was used throughout much of the band's initial run.
And while Tomahawk—a supergroup formed with Faith No More/Mr. Bungle/ Fantômas frontman Mike Patton, Helmet/Buildings drummer John Stanier, and former Melvins' bassist Kevin Rutmanis (now anchored by Mr. Bungle/Fantômas bassist Trevor Dunn)—was in its creative heyday Denison "fought" his Travis Beans before spending more time with a Gibson ES-135.
The "fighting" became tiresome, and Denison was thrilled when Kevin Burkett of Electrical Guitar Company offered to create a custom, all-aluminum guitar for the Jesus Lizard's 2009 reunion tour. "Kevin knew I'd sold my Travis Beans off," Denison remembers during the 2013 interview with PG.
The friendship gave life to the EGC "Chessie" signature model that's an all-aluminum, neck-through design with hollowed-out cavities around the wings, where gill-like slits take the place of standard f-holes. Other key Denison criteria include a Bigsby B5 tremolo, Gibson Burstbuckers, a three-degree neck angle, and an overall neck shape that was thick yet lightweight. As listed on EGC's website, "The neck is 1.75 inches wide at the nut and 2.25 inches wide at the 22nd fret, .75 inches thick at the nut and .85 inches thick at the 20th fret. Kevin designed a 2-piece neck wherein the bulk of the neck aluminum is channeled out and then topped with another piece of aluminum. This design drastically lightened the neck with the added benefit of making it incredibly strong." And the entire package (a requirement of Denison's) weighs under 8.5 pounds. All of his guitars take Jim Dunlop .011–.050 sets and he picks with Dunlop mediums.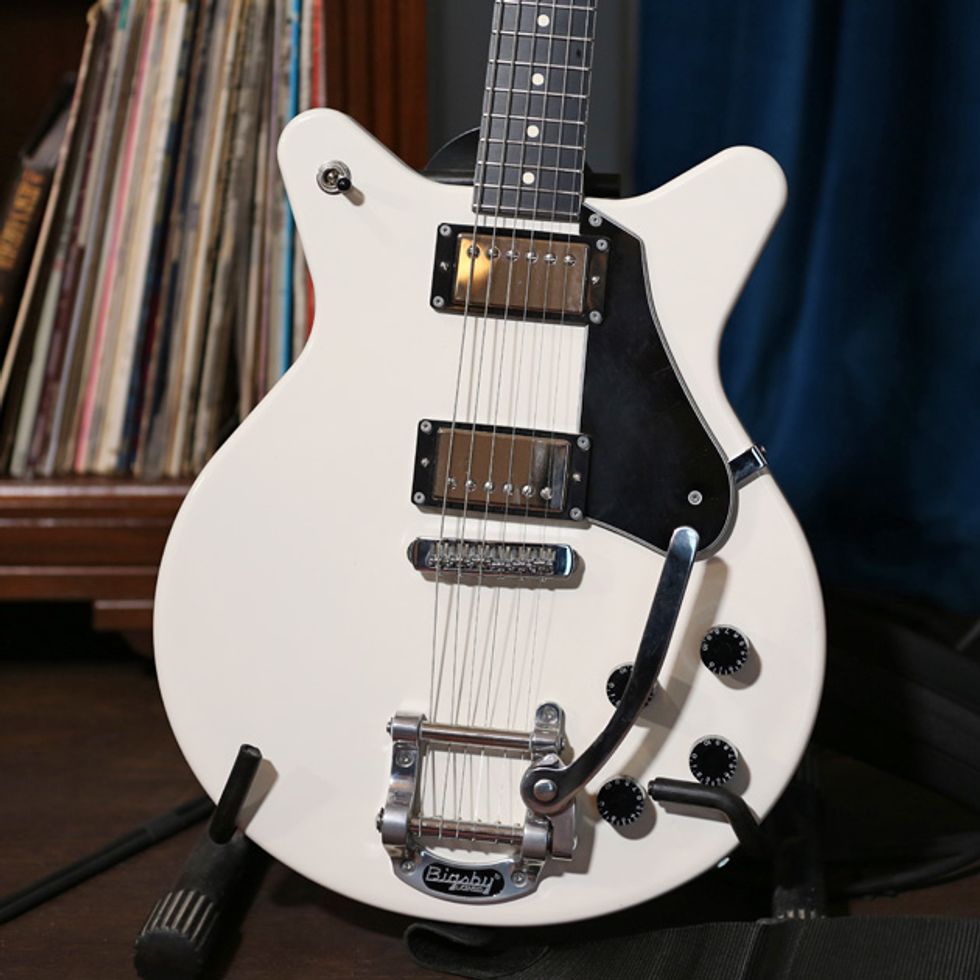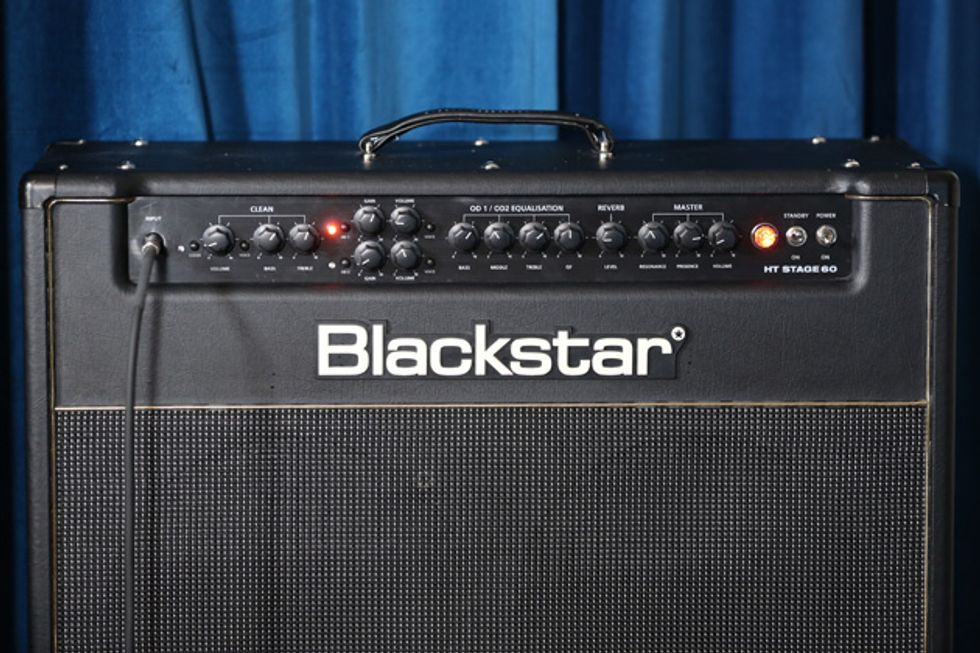 ---
Click below to listen wherever you get your podcasts:
---
D'Addario Trigger Capo: https://ddar.io/Trigger.Capos
---
---