Rig Rundown: Failure's Ken Andrews [2019]
The sonic sorcerer shows us how he builds walls of textures with an Axe-Fx III and his new signature Electrical Guitar Company offset.
In preparation for this tour in support of 2018's In the Future Your Body Will Be The Furthest Thing From Your Mind, Ken spent over two months migrating tones/signal chain information from the Axe-Fx II and then building all new "scenes" for each song. (Ken estimates that for the 16 songs on their setlist, that each song has six to eight guitar or bass "scenes" in them resulting in over 100 different patch changes each night.) He did not divulge too much information on specifics, but a lot of his guitar tones are built off a Fractal variation of the Friedman BE-100 Brown Eye.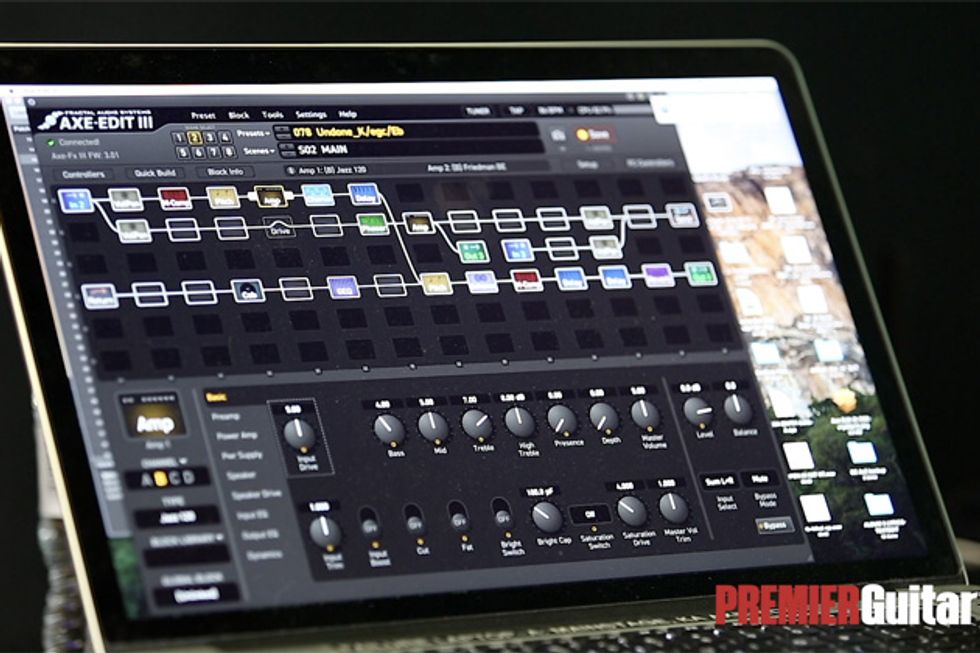 D'Addario Cinchfit:https://ddar.io/CinchFitLock
Click to subscribe to our weekly Rig Rundown podcast:

---
---