The influential "riot grrl" Rock and Roll Hall of Famer keeps it simple, but that doesn't mean she's not picky about her Gibson Melody Makers, Red Rhodes Velvet Hammer pickups, and Music Man amps.
Blackheart lead guitarist Dougie Needles' No. 1 axe is a 1958 Gibson Les Paul Junior with the original P-90 and a set of locking Grover tuners. If he breaks a string onstage, he'll call for his only backup, a new Epiphone '61 SG-style solidbody with a TV yellow finish and dual soapbar pickups and a wraparound bridge.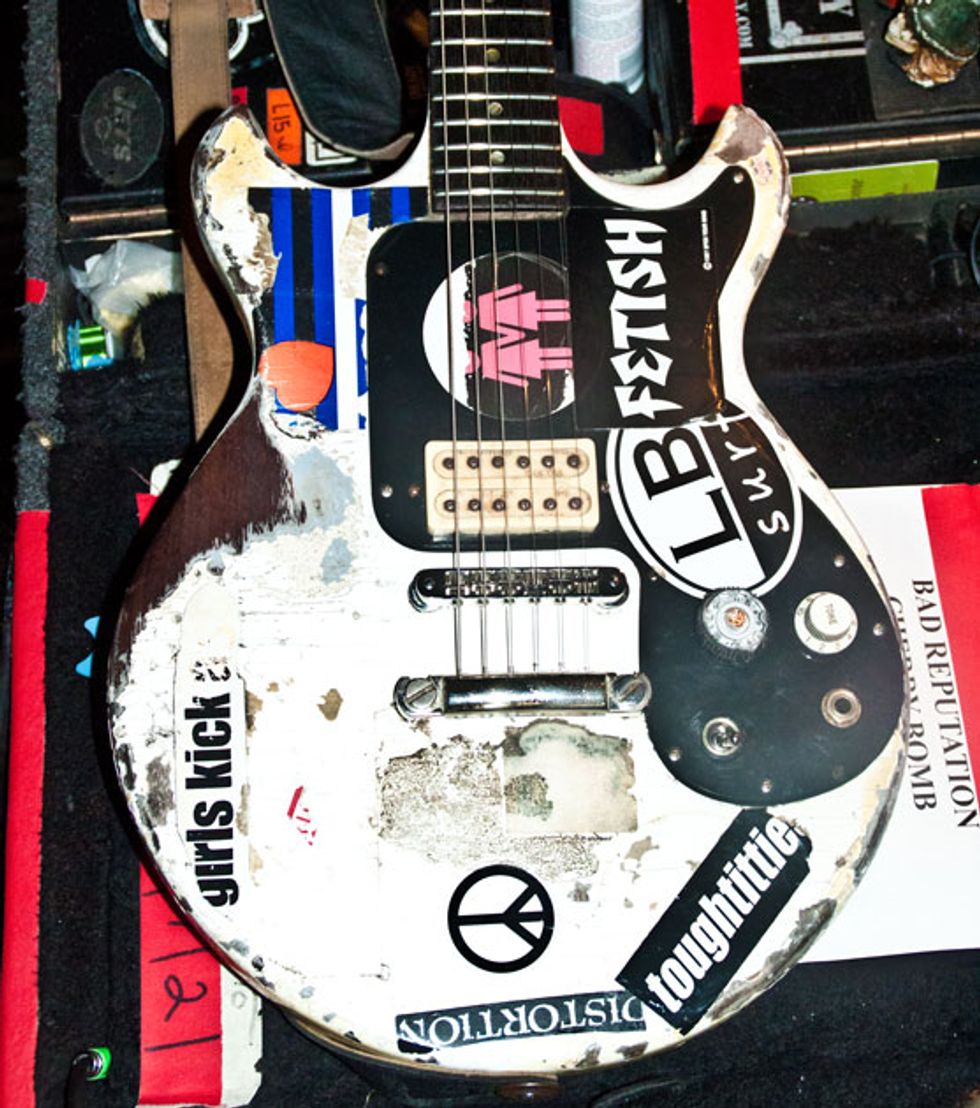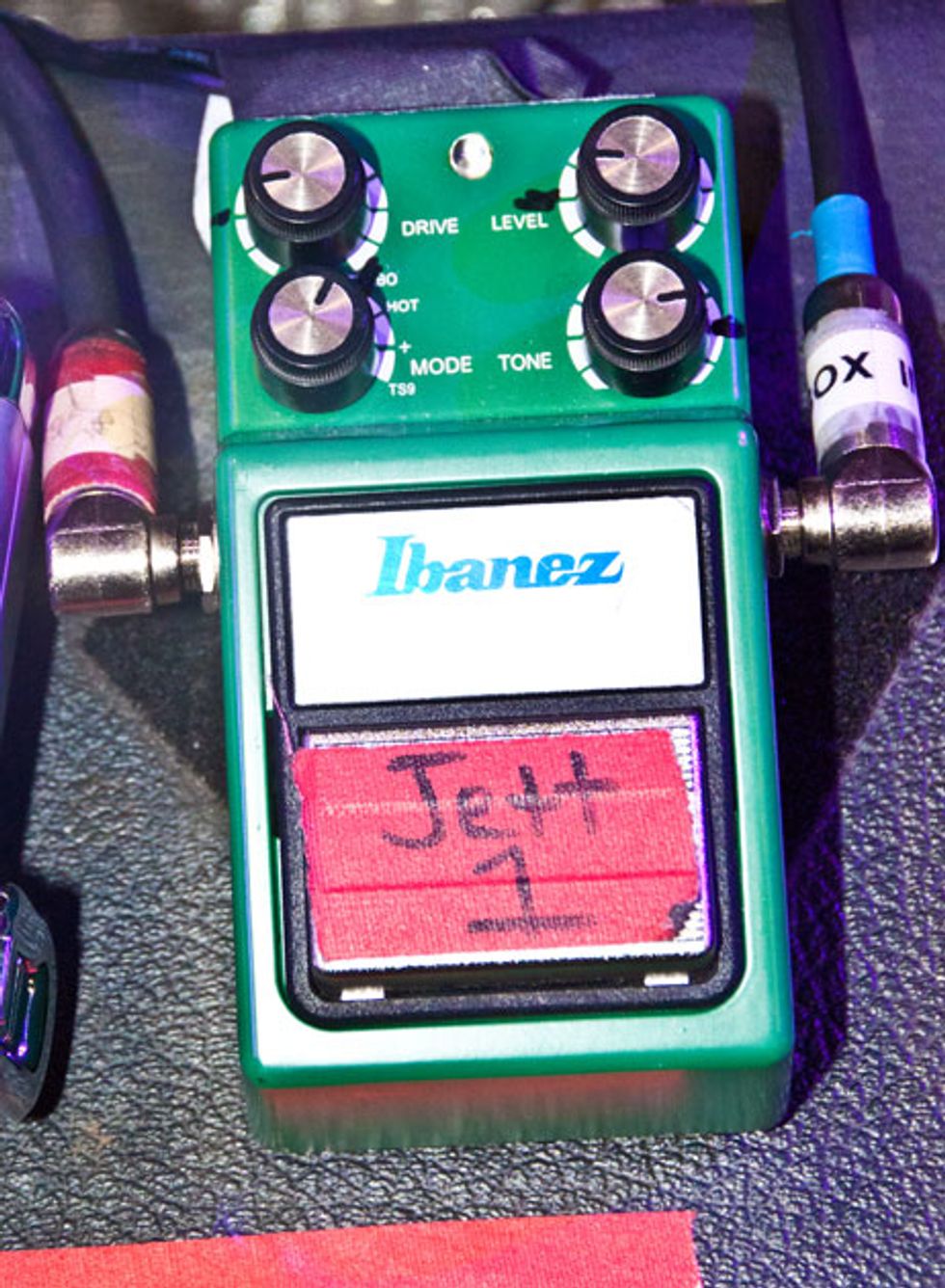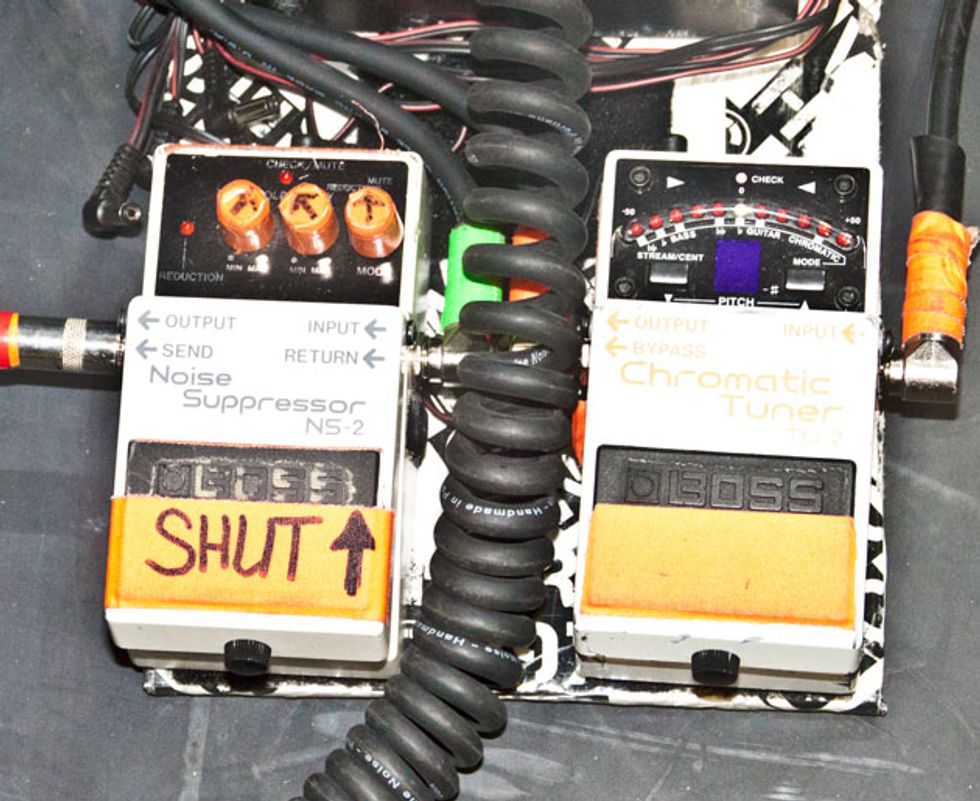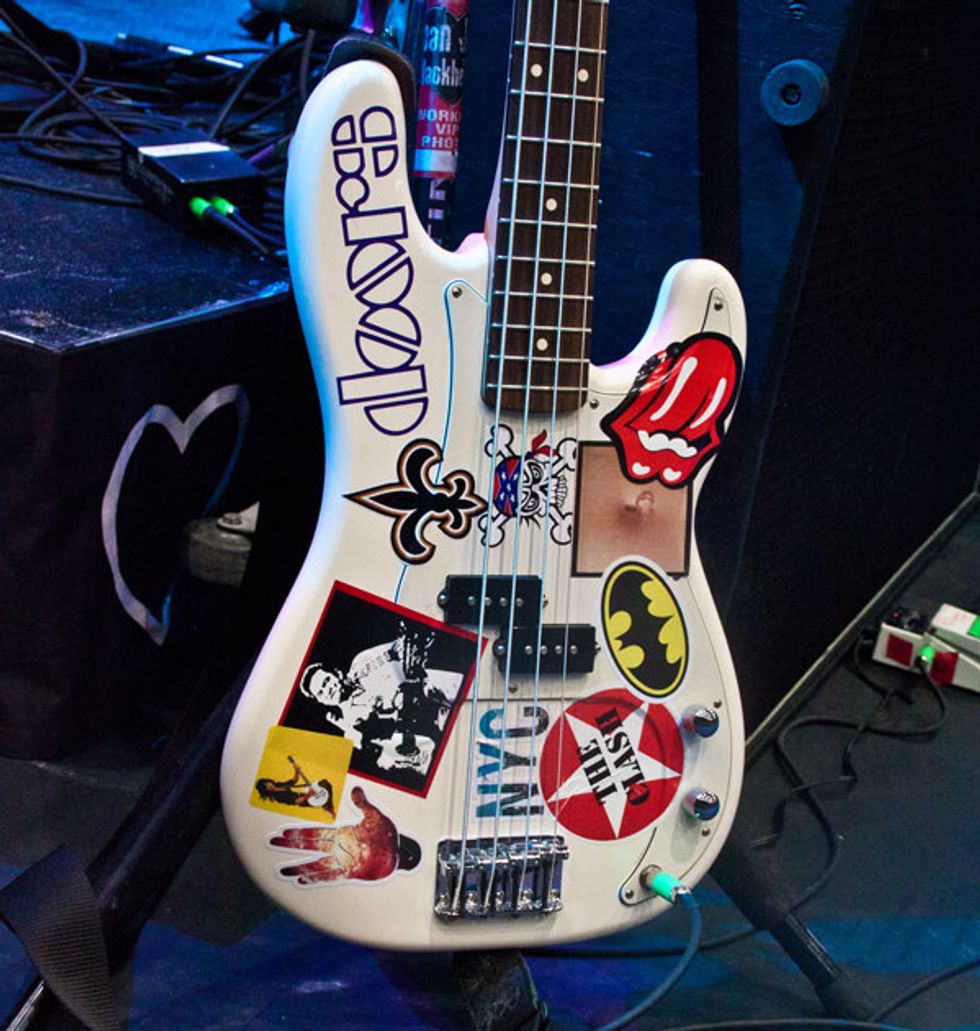 Premier Guitar's Shawn Hammond met with Zach Nagy, guitar tech for Joan Jett, lead guitarist Dougie Needles, and bassist Hal Salzer before the Blackhearts' show at the U.S. Cellular Center in Cedar Rapids, Iowa, on March 21, 2015.