Rig Rundown: John Fogerty Band
We get the lowdown on the former CCR frontman's rather surprising road gear (including his vintage Les Pauls and rare "bat guitar"), and talk to son and co-guitarist Shane Fogerty about his setup.
Shane's pedalboard for gigs with his dad (as opposed to with his own band, Hearty Har) is pretty simple: It includes two Boss TU-3 tuners—one for acoustic, and one for electric—an Ernie Ball VP JR volume pedal, a 2-knob Keeley Compressor, a Wampler Hot Wired Brent Mason overdrive/distortion, a Strymon Deco, a Way Huge Echo Puss analog delay, and a Boss DD-3 digital delay. A Voodoo Lab Pedal Power 2 Plus juices the whole shebang.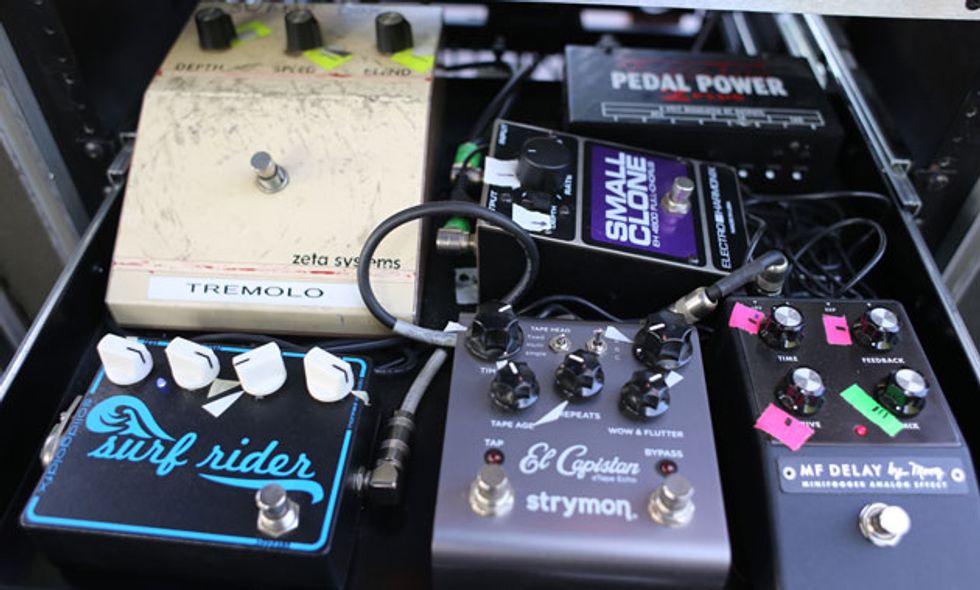 On May 3, 2015, John Fogerty's tech, Dave Whiston, and son/co-guitarist Shane Fogerty hung with PG to talk gear before the band's sold-out show at The Woods Amphitheater at Fontanel in Nashville.
Special thanks to Dave Whiston for details.