Rig Rundown: John Fogerty Band
We get the lowdown on the former CCR frontman's rather surprising road gear (including his vintage Les Pauls and rare "bat guitar"), and talk to son and co-guitarist Shane Fogerty about his setup.
Made by Phil Kubicki (builder of the famous Ex Factor bass from 1983), all three versions of Fogerty's iconic "bat guitar" feature an authentic Louisville Slugger brand and Strat-style electronics—a 5-way selector and a volume and two tone knobs—along the body's upper edge.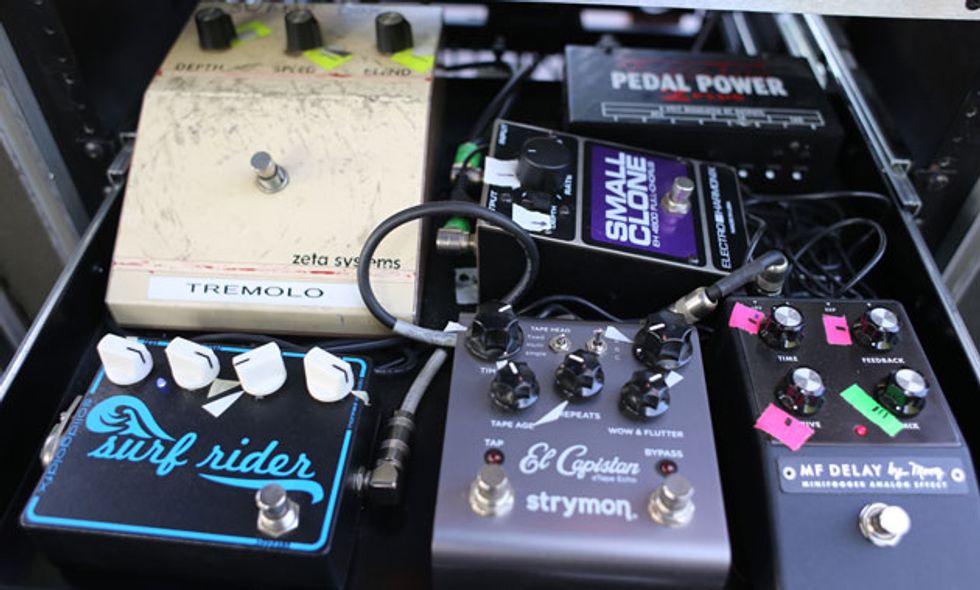 On May 3, 2015, John Fogerty's tech, Dave Whiston, and son/co-guitarist Shane Fogerty hung with PG to talk gear before the band's sold-out show at The Woods Amphitheater at Fontanel in Nashville.
Special thanks to Dave Whiston for details.