The charming Scottish singer-songwriter walks us through her intricate pedalboard and wows us with her ingenious, seemingly effortless looping skills.
Tunstall's pedalboard is complex. The most important element remains her Akai Head Rush pedal. She's been building loops with it since the beginning of her recording career. But there's a lot more in the signal chain. Tunstall plugs her guitar into a Boss SY-300 Guitar Synthesizer (sitting just off the board), then a Boss LS-2 Line Selector, which splits the signal to two signal chains–one for FOH and one to her amp.
Her amp signal starts with at Boss TU-3 tuner, then a Supro Drive, a Supro Tremolo, a Boss SD-1 Super Overdrive, a Boss CE-2w Chorus, and an Electro-Harmonix Holy Grail reverb.
The FOH signal chain starts with another TU-3 before hitting a Boss OC-3 Super Octave and then a Klark Teknik DN200 DI. The Klark splits the signal out to FOH and a Mackie mixer that Tunstall uses to submix a vocal mic, a direct guitar signal and a Roland Handsonic HPD-10 before hitting the Akai Head Rush. From the Head Rush, the signal goes back into the other channel of the Klark and then finally to FOH.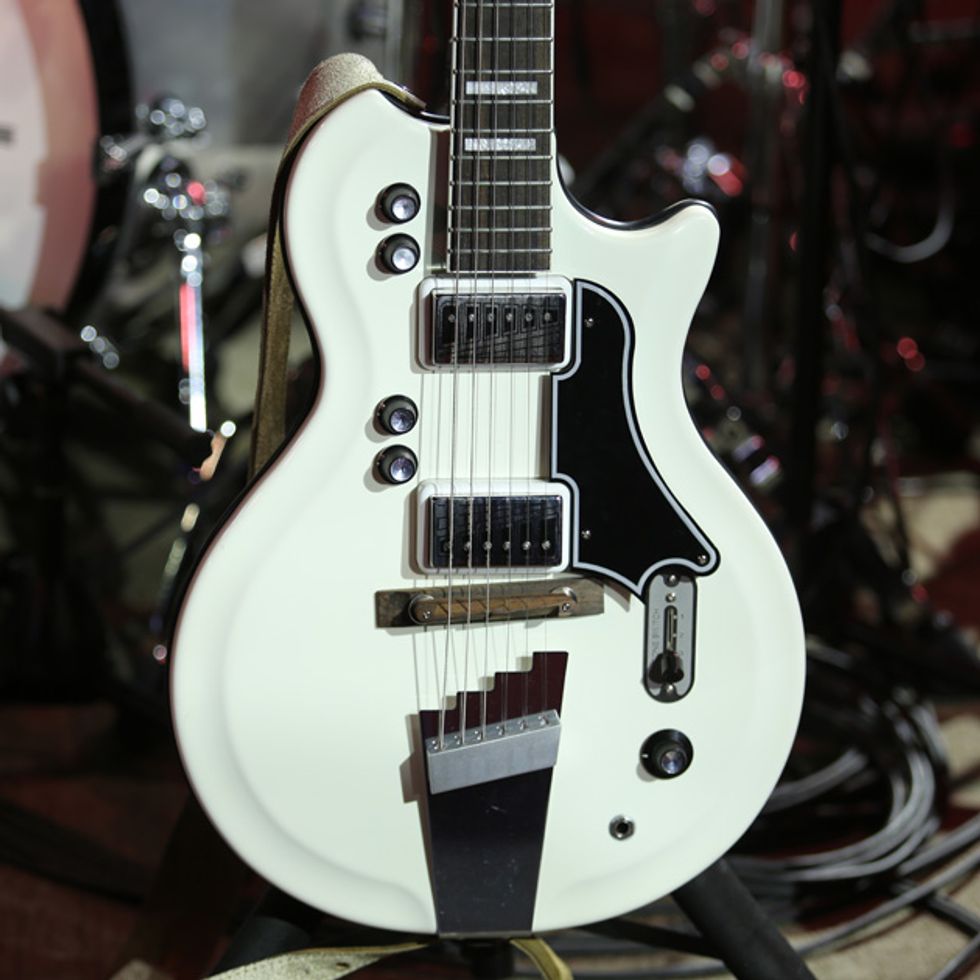 Click to subscribe to our weekly Rig Rundown podcast:

---
---