Rig Rundown: Nine Inch Nails
Robin Finck and Alessandro Cortini create the perfect drug for NIN fans with a bevy of heavy-hitting custom guitars and basses and a high-tech hybrid setup that marries digital with analog.
Robin Finck's rack effects and analog pedals are controlled by his tech, Lonnie Totman, via an RJM Mastermind GT/22. This duplicate RJM board is onstage for Robin to use during the show, along with a Dunlop wah and foot controller. Totman explained Finck's signal as such: A Mesa/Boogie Clearlink buffer and balance system runs into the back of the rack. A wireless input goes into a custom Coleman audio switcher, to the RJM Mastermind, into the analog pedals, into the Axe-FX II, and out to Matrix power amp and two Matrix 2x12 cabinets.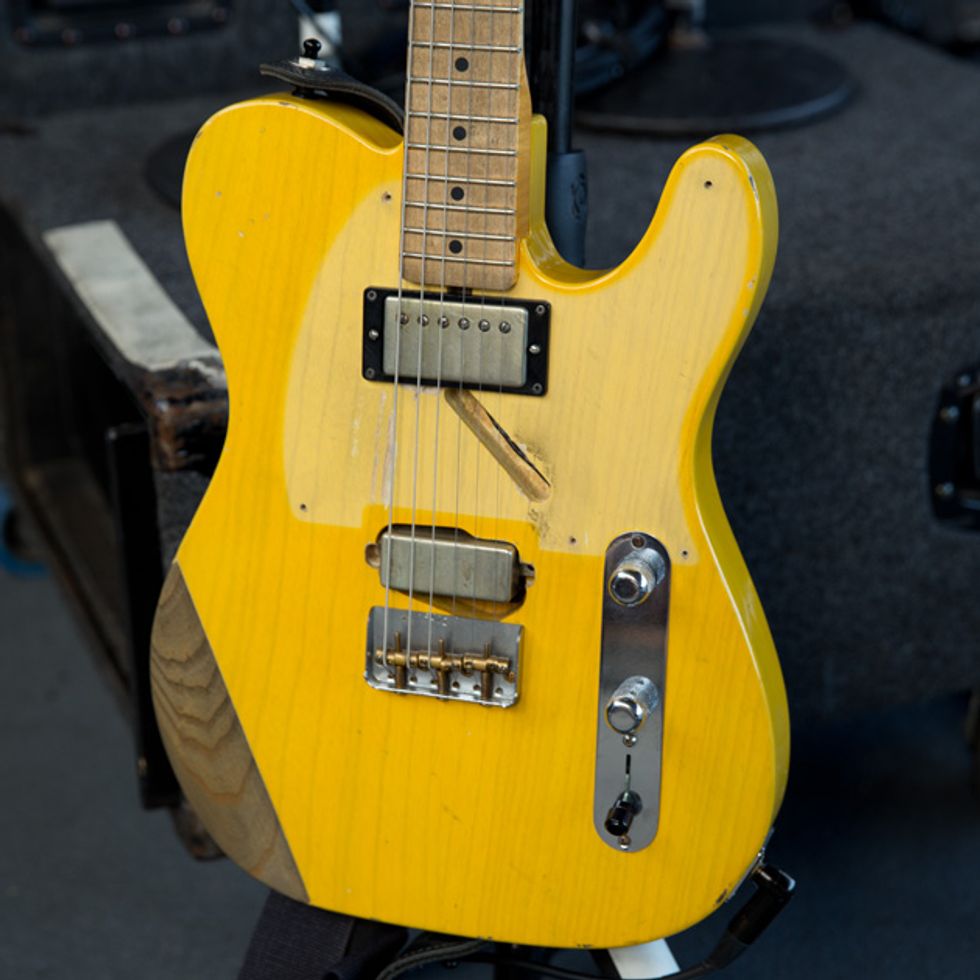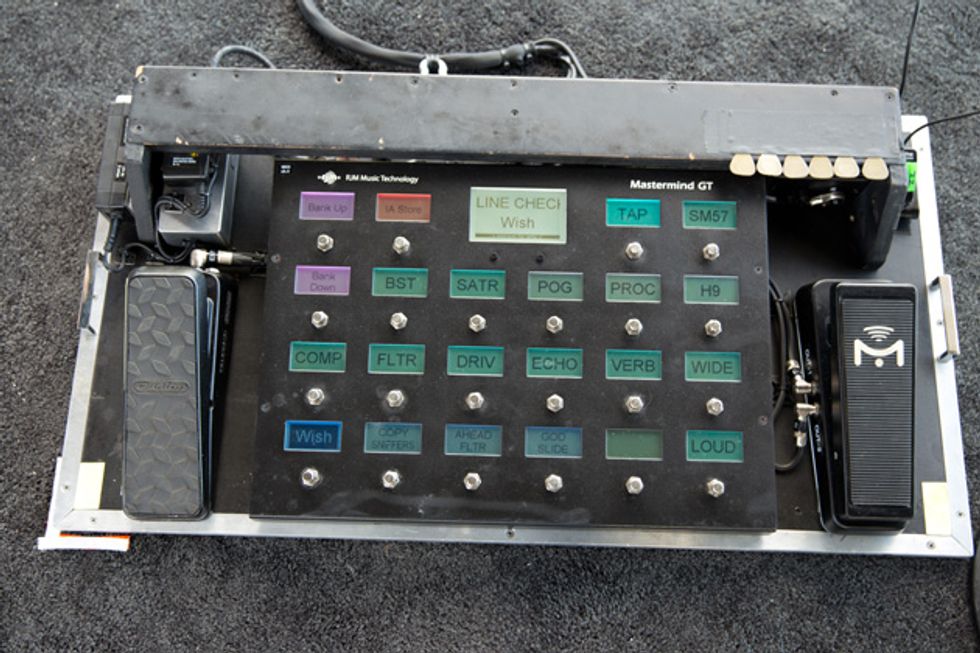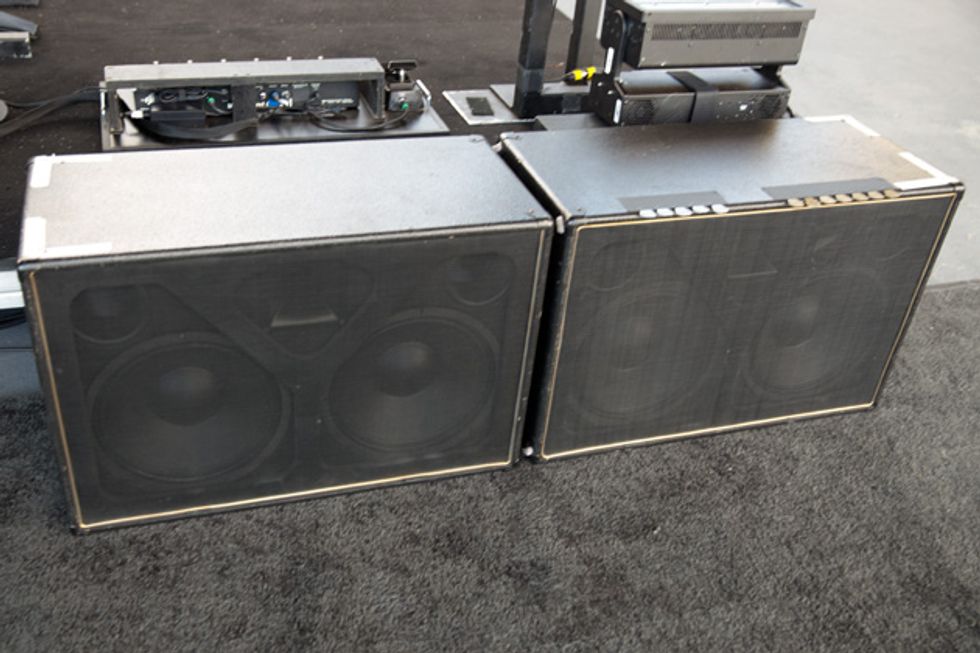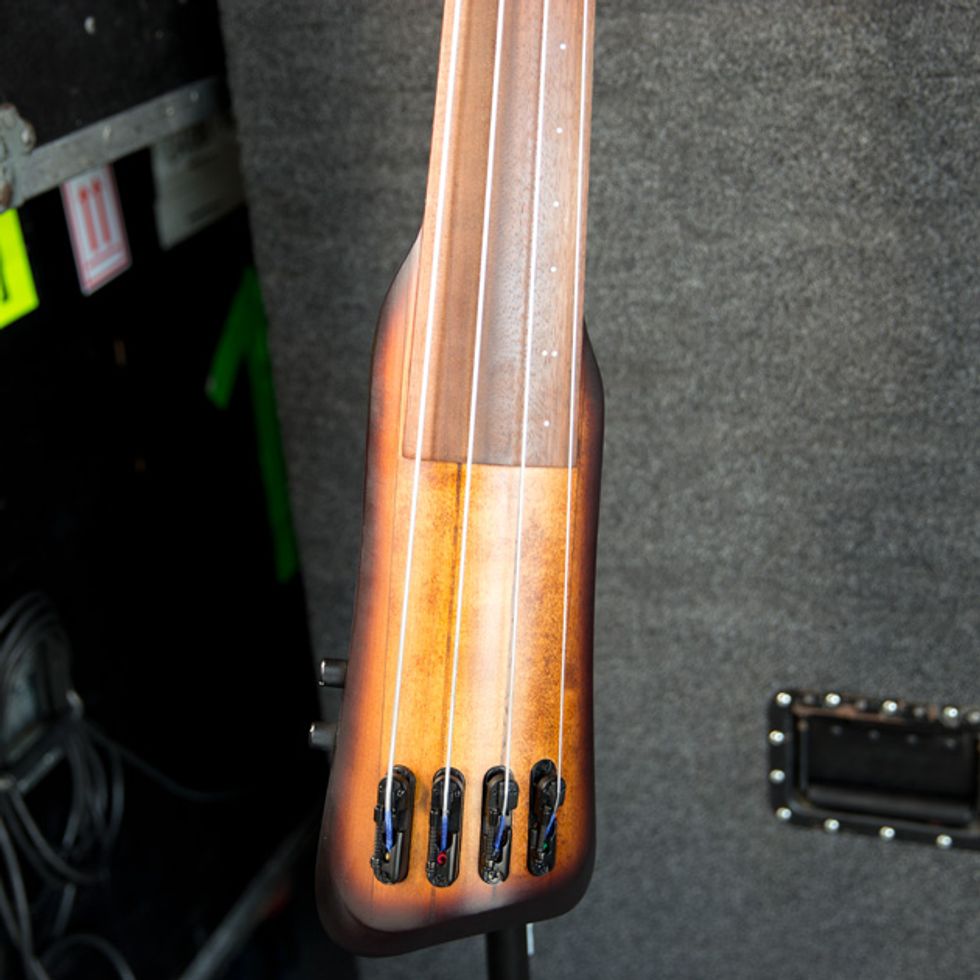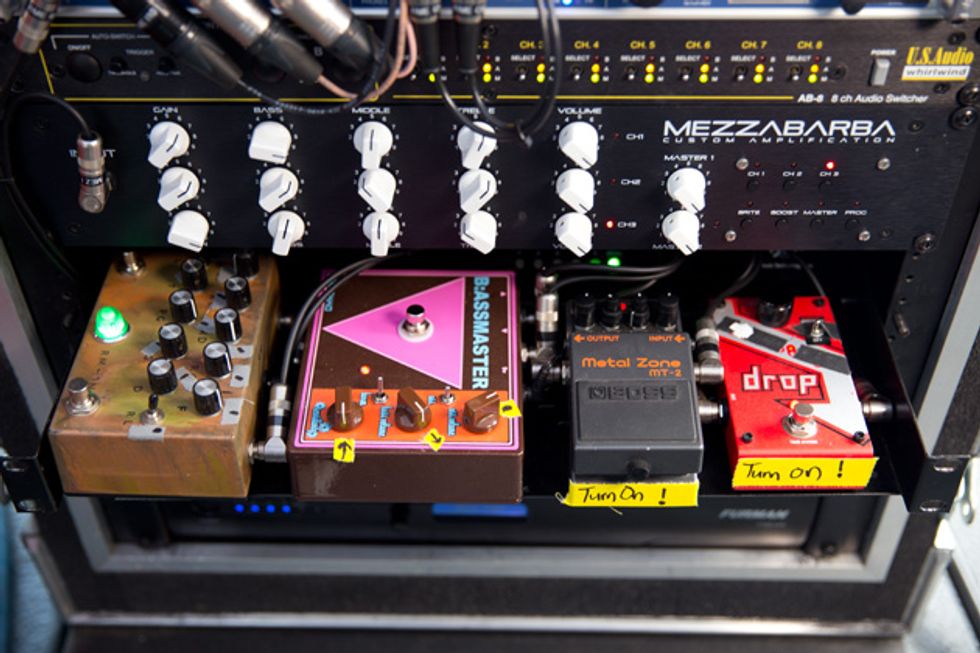 Click to subscribe to our weekly Rig Rundown podcast:

 
---
---