Rig Rundown: Pierce the Veil's Tony Perry
The lead guitarist behind the post-hardcore band discusses what specs he likes in his signature ESPs and why he prefers going digital on the road.
This splattered-white Viper is a Japanese-made Custom Shop model that also has a Seymour Duncan JB in the bridge position. He opted for the maple fretboard purely for cosmetic reasons, but after bonding with the instrument he realized it has a brighter tone that made it an easy call to put this guitar all over the band's latest album, Misadventures.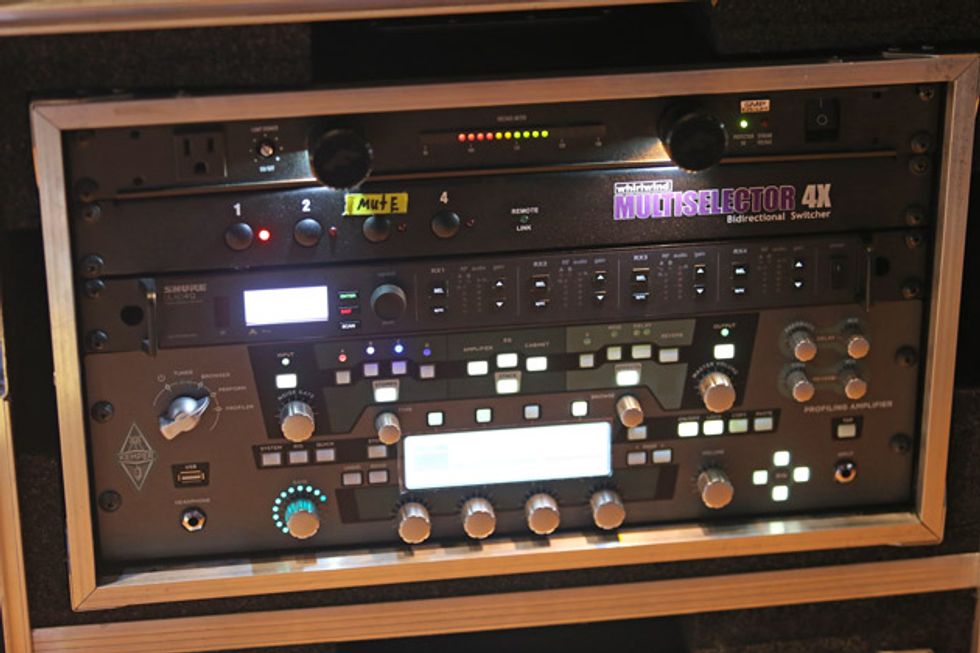 Click to subscribe to our monthly Rig Rundown podcast: