Rig Rundown: Samantha Fish [2019]
The rising blues guitar star demos her No. 1 SG with her expanded pedalboard, and goes deep with her workhorse Jaguars, Stogie Blues cigar box, Delaney 512, Taylor acoustic, and Category 5 amps.
Rising blues guitar star Samantha Fish returned to Nashville for two packed nights at 3rd & Lindsley, on tour behind her excellent new album, Kill or Be Kind. Listening to the 10 albums she's recorded over as many years, her evolution is audible and impressive. Fish's playing reaches a fresh creative peak on her latest, as a songwriter, vocalist, and player. She's consistently inventive and dynamic, and many of her solos boldly leap outside the box, with wild string-bending and ear-catching octave and delay effects, and she possesses a large tonal vocabulary, thanks to a collection of road guitars that include Fender Jaguars, a trusty Delaney semi-hollowbody, a raunchy cigar box, and her No. 1 white Gibson SG. We caught up with Fish on September 19, before the first show of her two-night Music City stand, and she displayed how much her arsenal of gear and sounds has grown since her first Rig Rundown, in January 2013.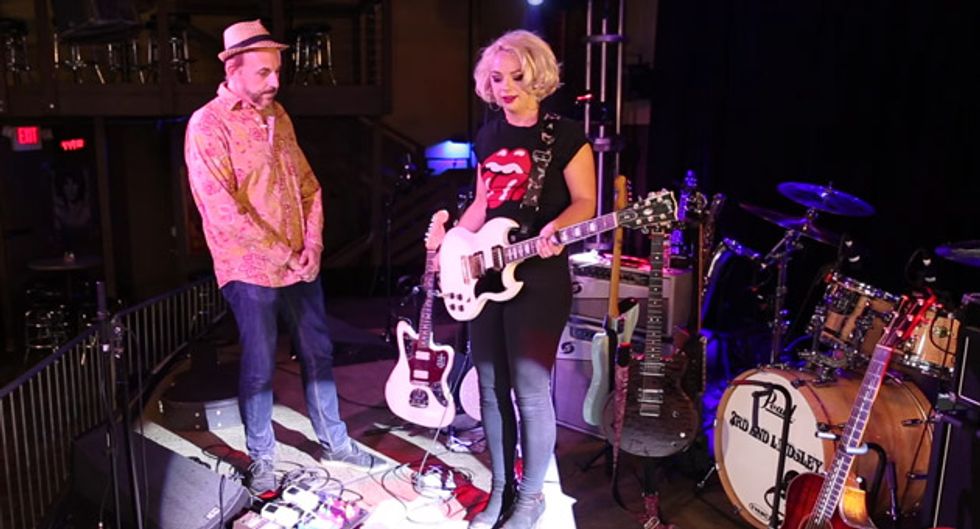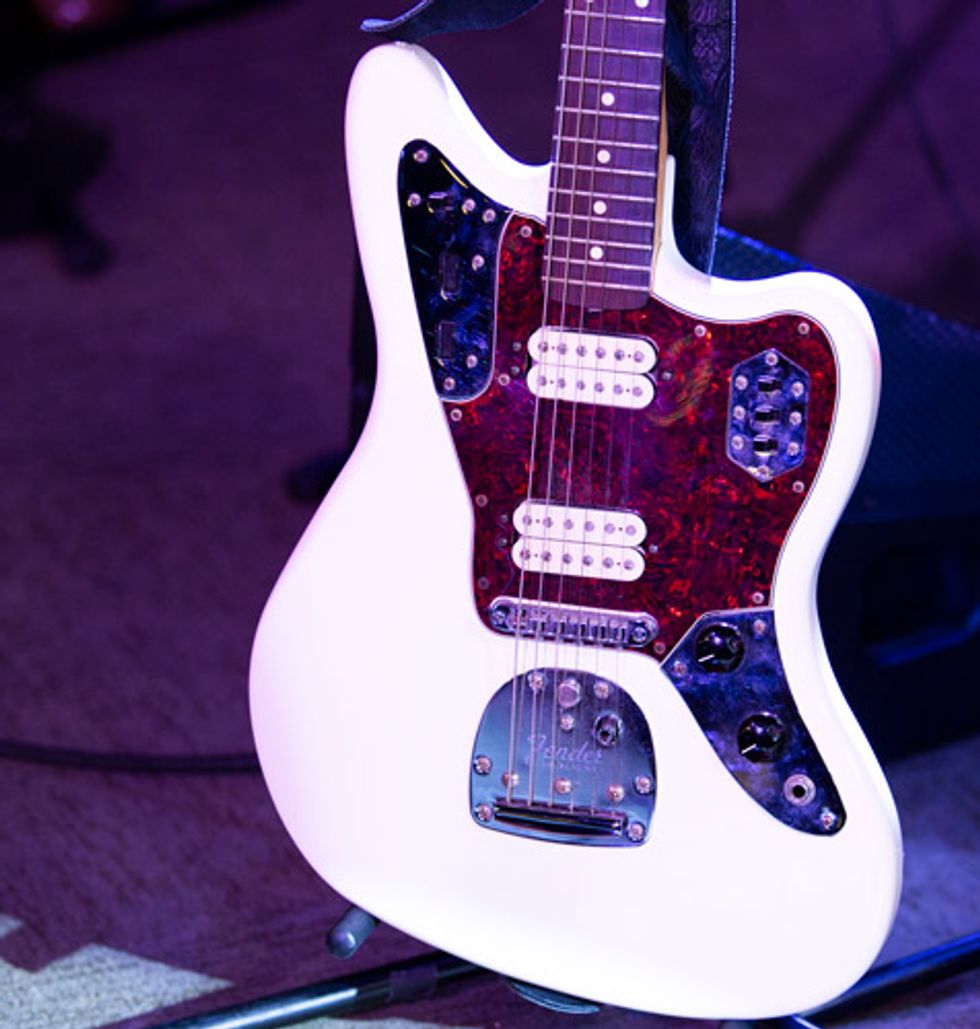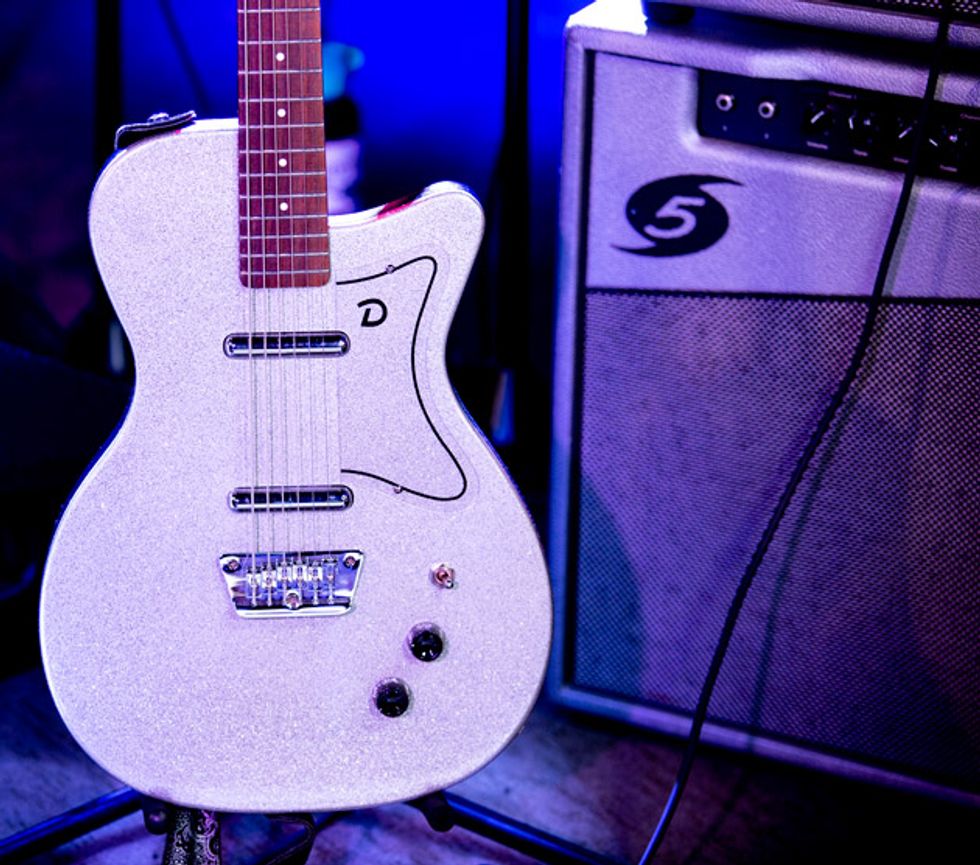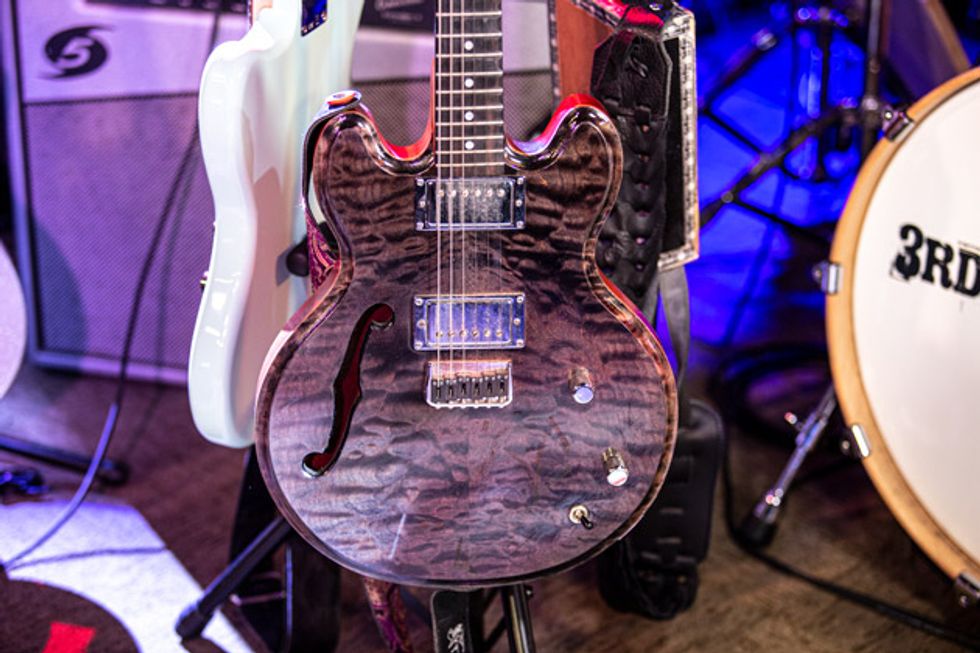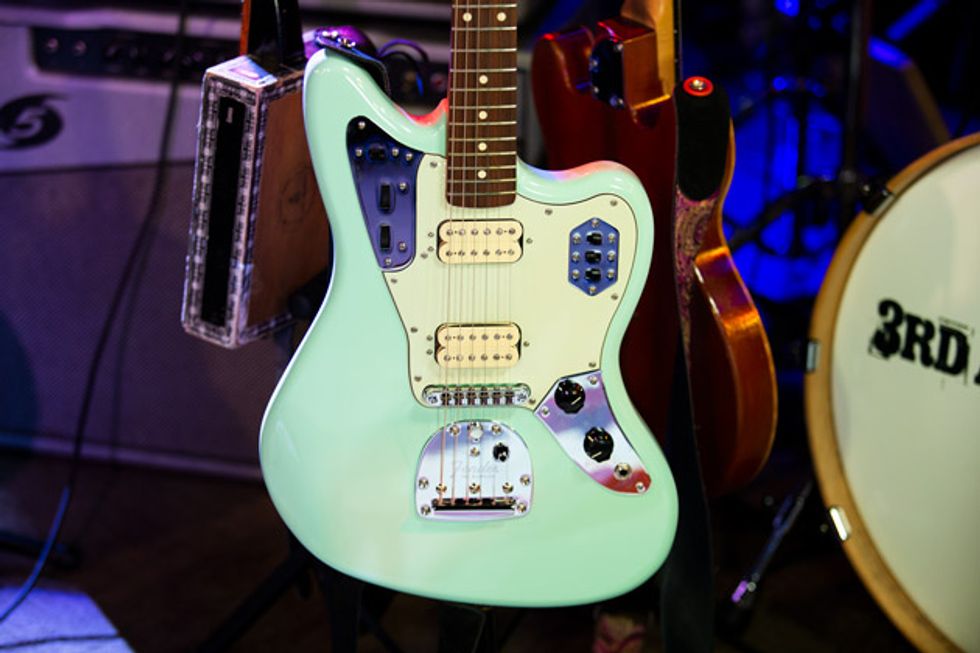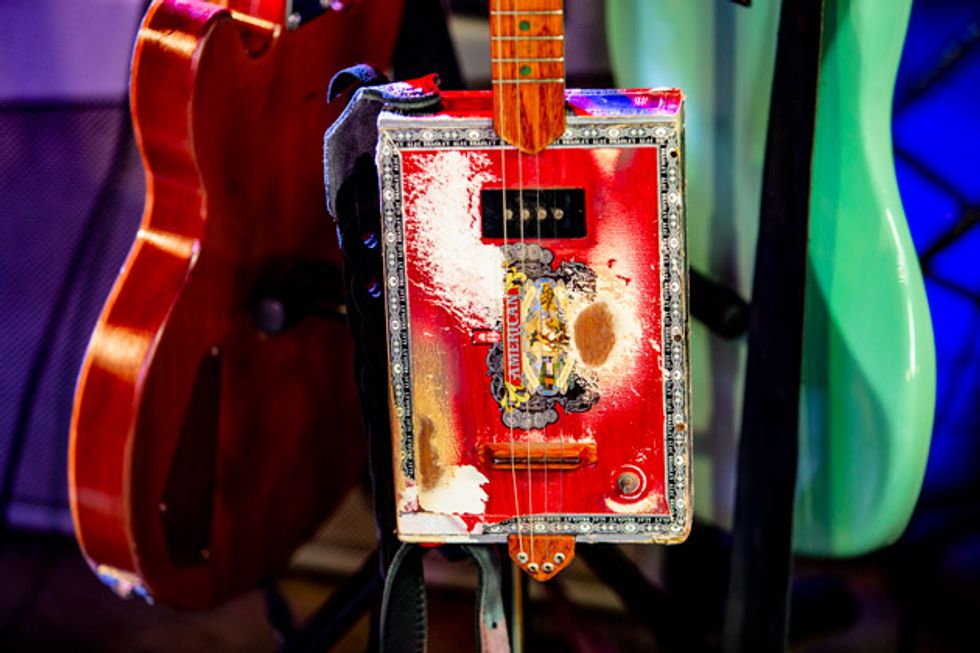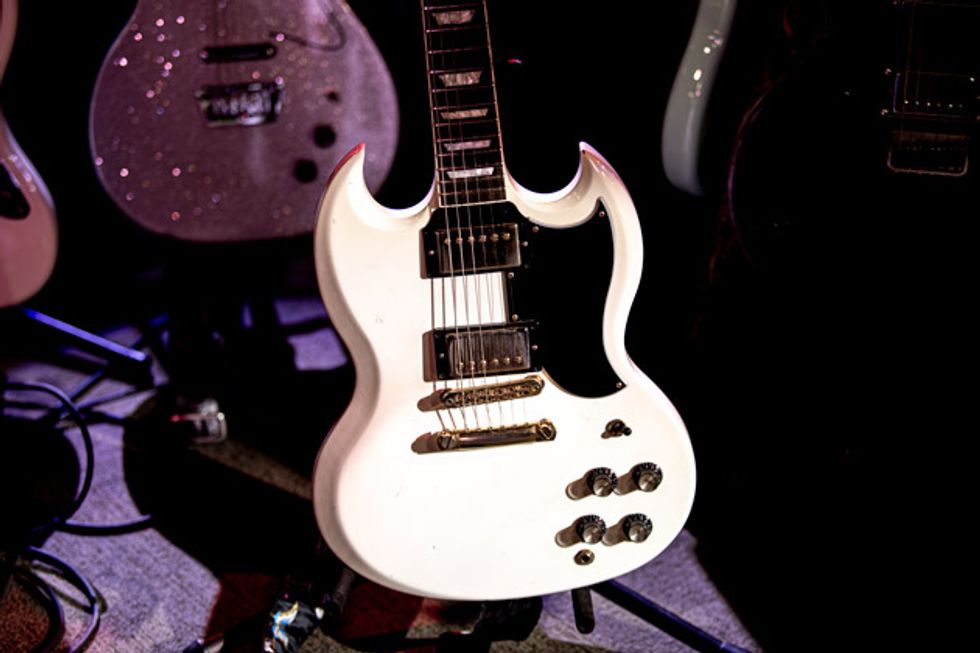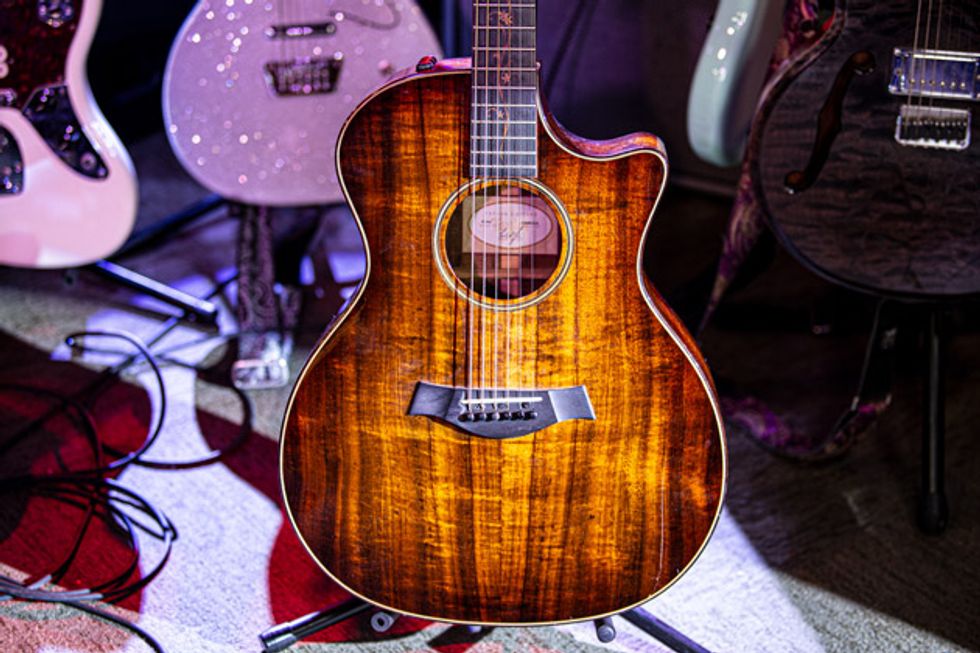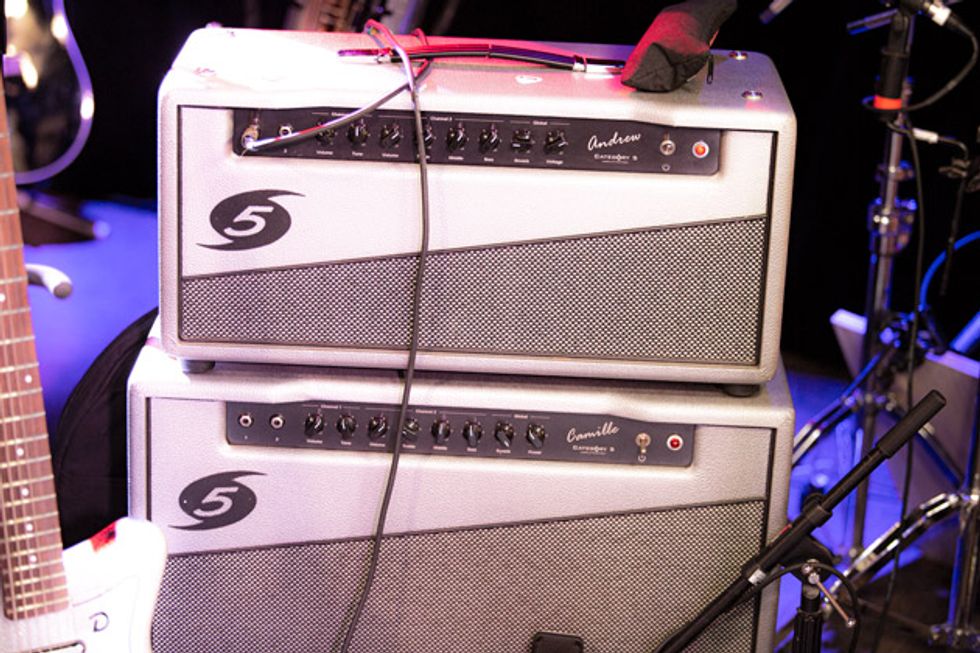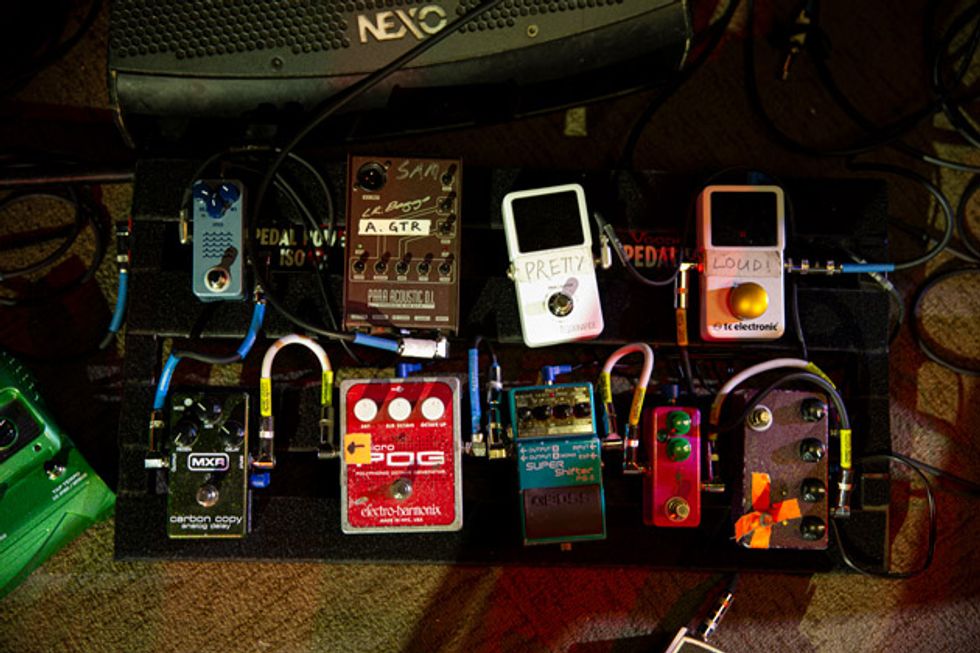 ---
Click below to listen wherever you get your podcasts:
---
D'Addario Trigger Capo:ddar.io/Trigger.Capos
---
---