Rig Rundown: Silversun Pickups
The L.A. rockers explain how they weave and manipulate their boundless tones with some classic Gibson 'birds and a mix of tube power and digital modeling. Plus, we find out guitarist Brian Aubert's secret weapon.
Guitarist, singer, and Silversun's co-founder Brian Aubert's main squeeze onstage (and for most of the band's early career) is this 1994 Epiphone Sheraton. At the band's beginning, Aubert was using a Jazzmaster reissue but found it to be too temperamental for him, so he "took" this beauty from the band's drummer Christopher Guanlao. He swapped out the original pickups for a set of Seymour Duncan Antiquity humbuckers. He has played this Sheraton so long that while rehearsing for their latest album, Better Nature, he asked Guanlao if he should buy it off him, and his friend said, "It's already yours." The crew and band have named all their instruments after James Bond characters and Aubert's collection all don the actors' names that played 007. This one is called "Daniel Craig"—his favorite Bond. All of his guitars are strung up with Ernie Ball Beefy Slinkys that are .011–.054.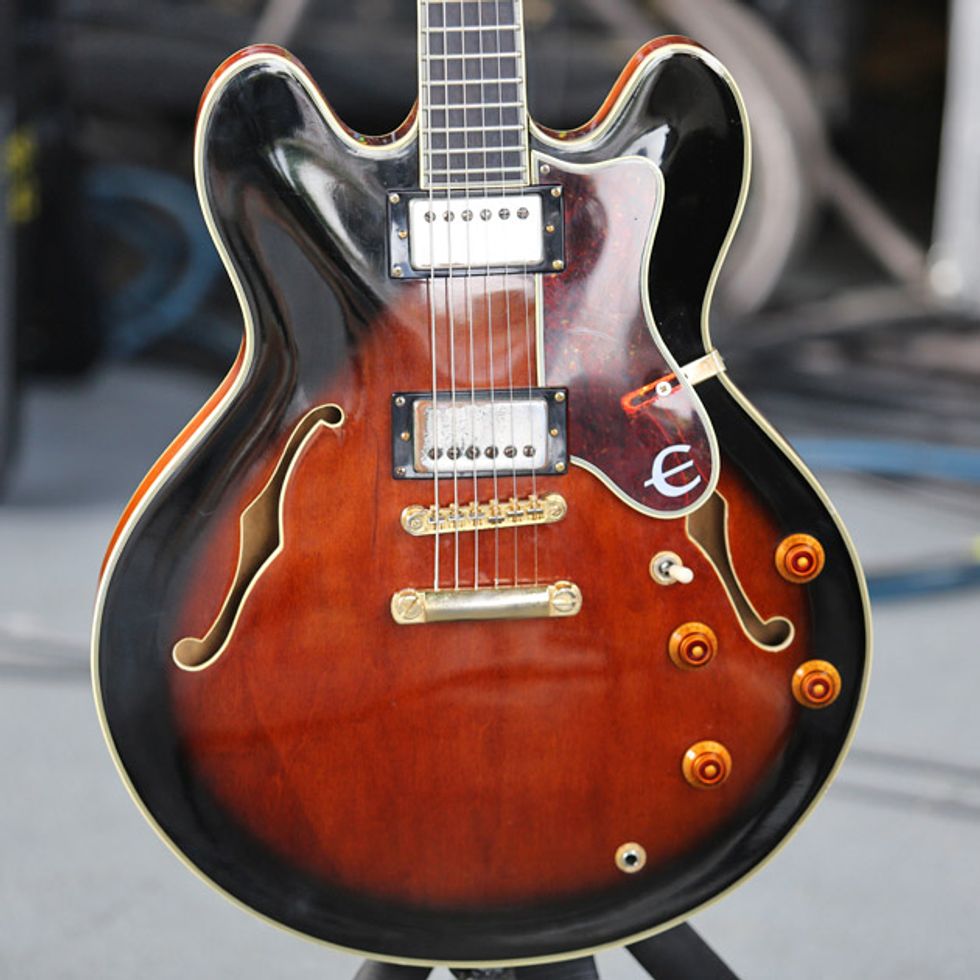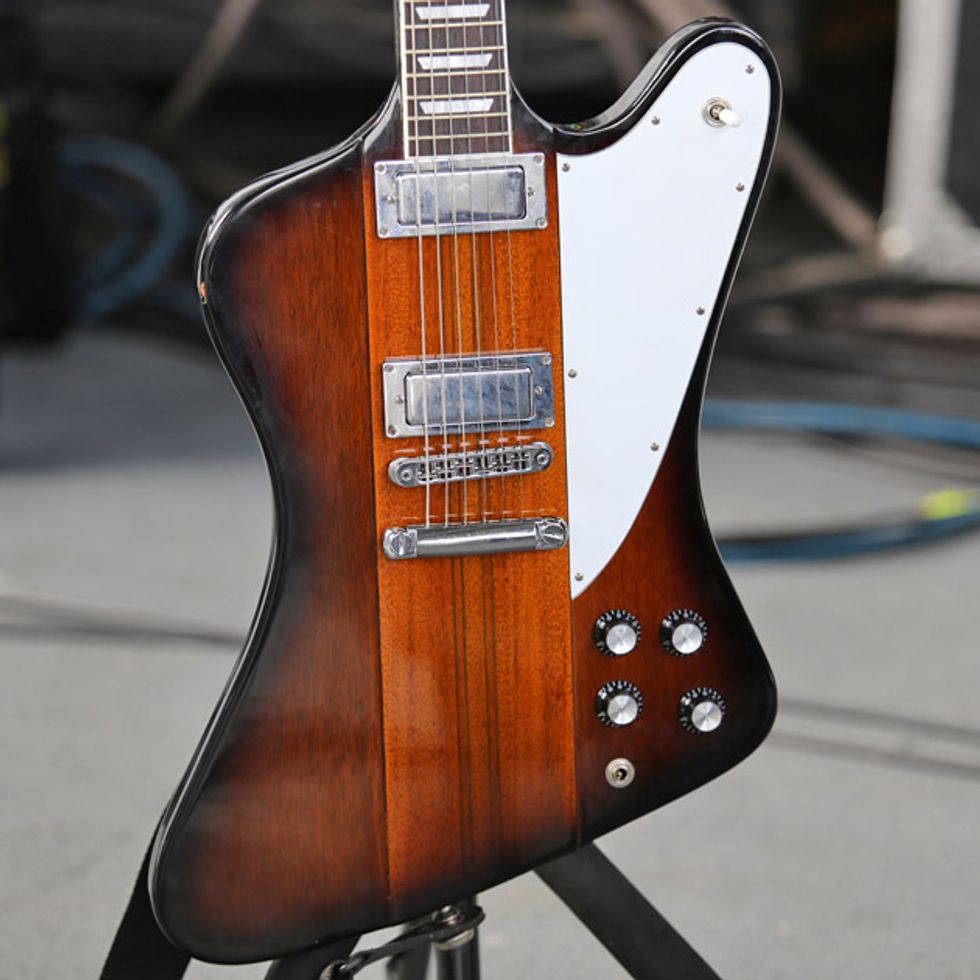 Click to subscribe to our weekly Rig Rundown podcast:

---
---