Miles Doughty and Kyle McDonald double-team guitar and bass duties with a pair of streamlined setups.
After the guitar signal hits a Shure ULXD4D wireless system it heads down to a collection of pedals that sits atop a Pedaltrain board. First up is a Boss TU-3 tuner that feeds a Morley Steve Vai Bad Horsie wah. A trio of Boss pedals (two DD-3 Digital Delays and a PH-2 Super Phaser) sits among a Fulltone OCD, Ibanez Tube Screamer, and an Electro-Harmonix Holy Grail reverb. A Voodoo Lab Pedal Power 2 Plus keeps the stomps up and running.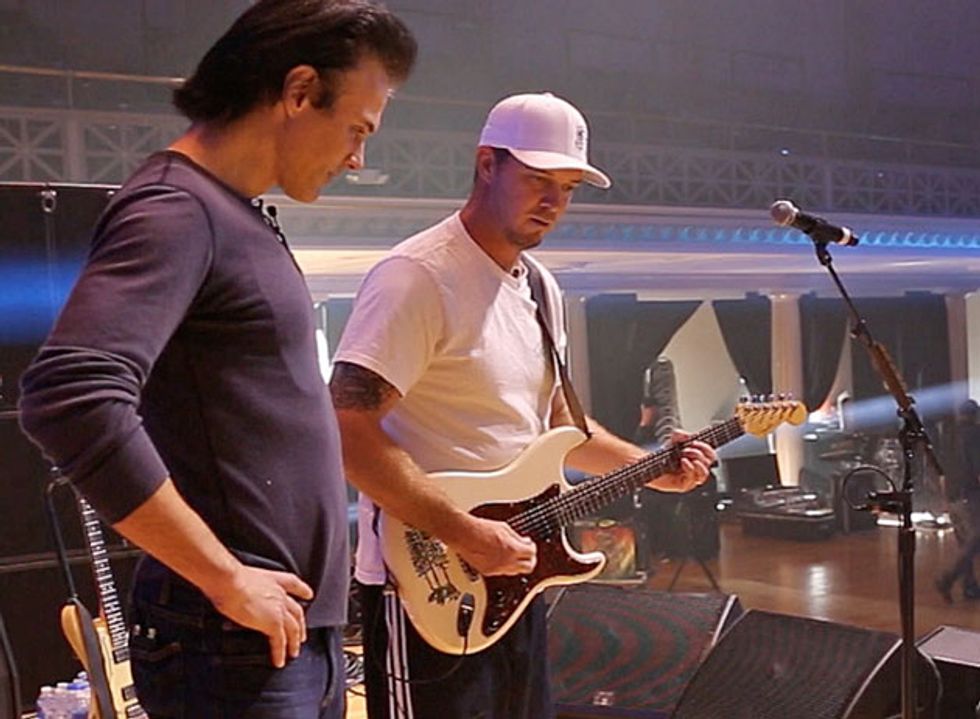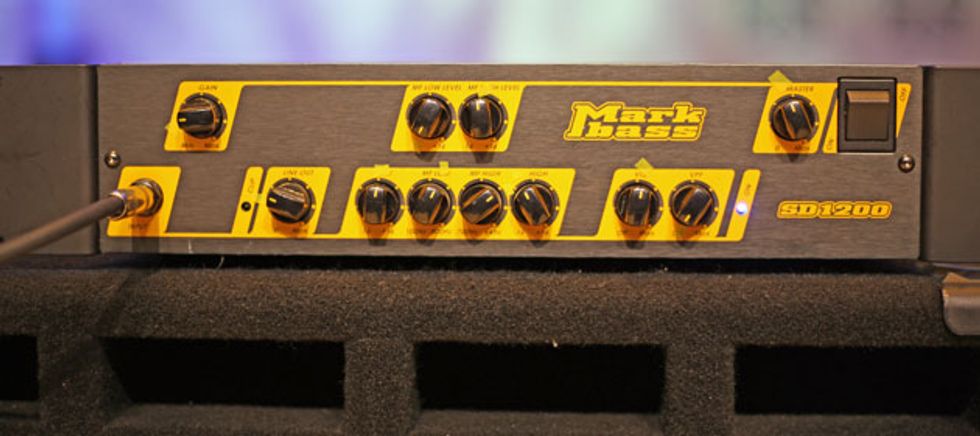 Thanks to guitar tech Anthony P. Levato (Tech 9) for his help with details.