James Holmström, Zia McCabe, and Courtney Taylor-Taylor show off some of the most jaw-droppingly unique custom and rare vintage axes we've seen in ages.
Taylor plugs his Coronado directly into a Boss TU-2 tuner. From there it hits a Dunlop Cry Baby, Malekko Distortland distortion, Electro-Harmonix Big Muff, MXR Dyna Comp, and a Roland RE-20 Space Echo. A Voodoo Lab Pedal Power ISO 5 supplies all the juice.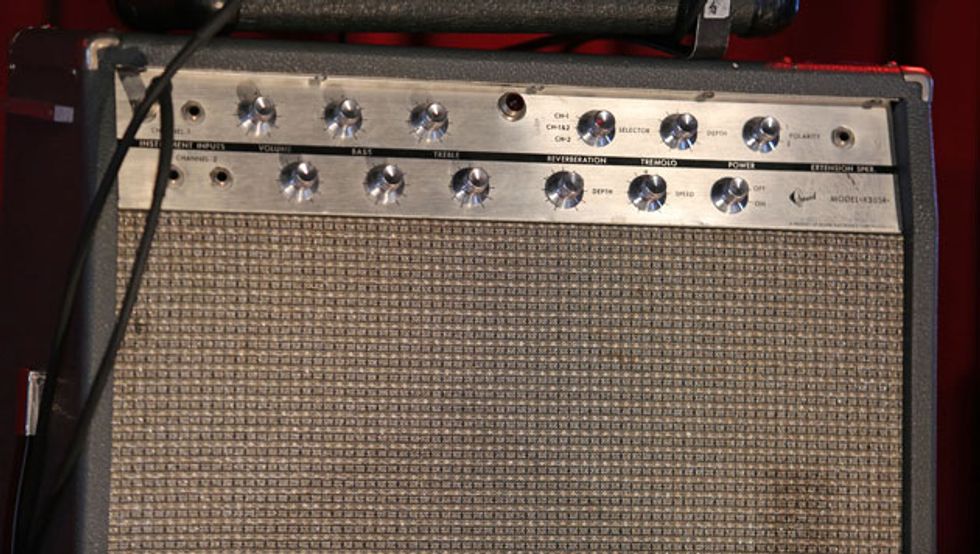 Click here to enter to win 1 of 2 Malekko Pedals—Charlie Foxtrot and The Dandy Warhols Distortland—courtesy of Malekko and the Dandy Warhols.

Click to subscribe to our monthly Rig Rundown podcast: