Guitarists from around the globe (that would be you) share their stomping grounds of all shapes and sizes.
Ptuj, Slovenia, native Dejan Miletic is a Strat and Tele guy who mostly noodles in his living room for fun. Still, he's got a pretty serious pedal collection for a bedroom guitarist. He changes things up often, but right now he's rocking a '90s Dallas Arbiter England Fuzz Face, a '90s Cry Baby Wah ("the best after trying many"), a Visual Sound Angry Fuzz ("the best fuzz for me—very transparent"), a vintage Tube Screamer, a custom DryBell Vibe Machine (all Uni-Vibe clones in one) made in Croatia, a TC Electronic Flashback, a EHX Holy Grail, and a Boss tuner.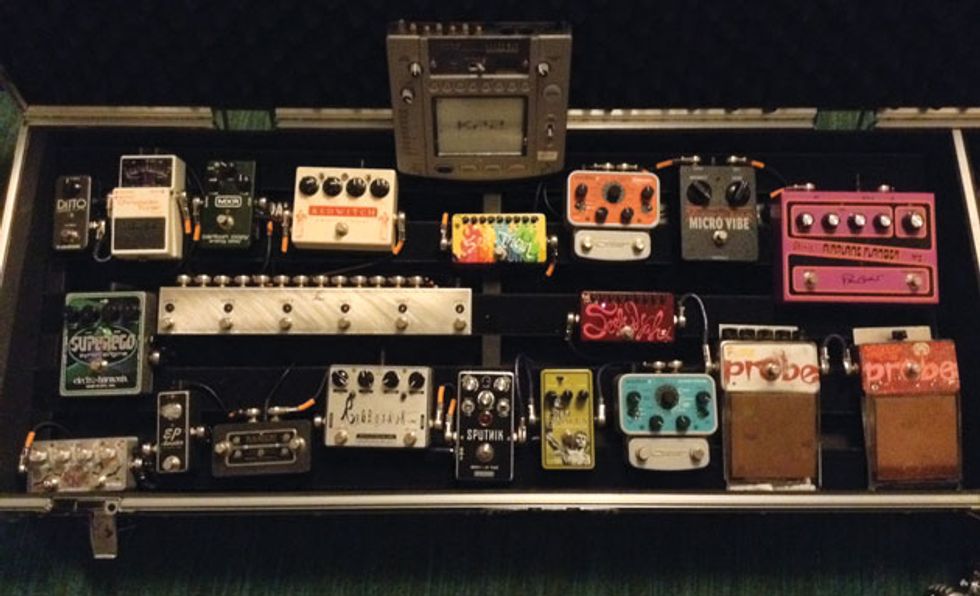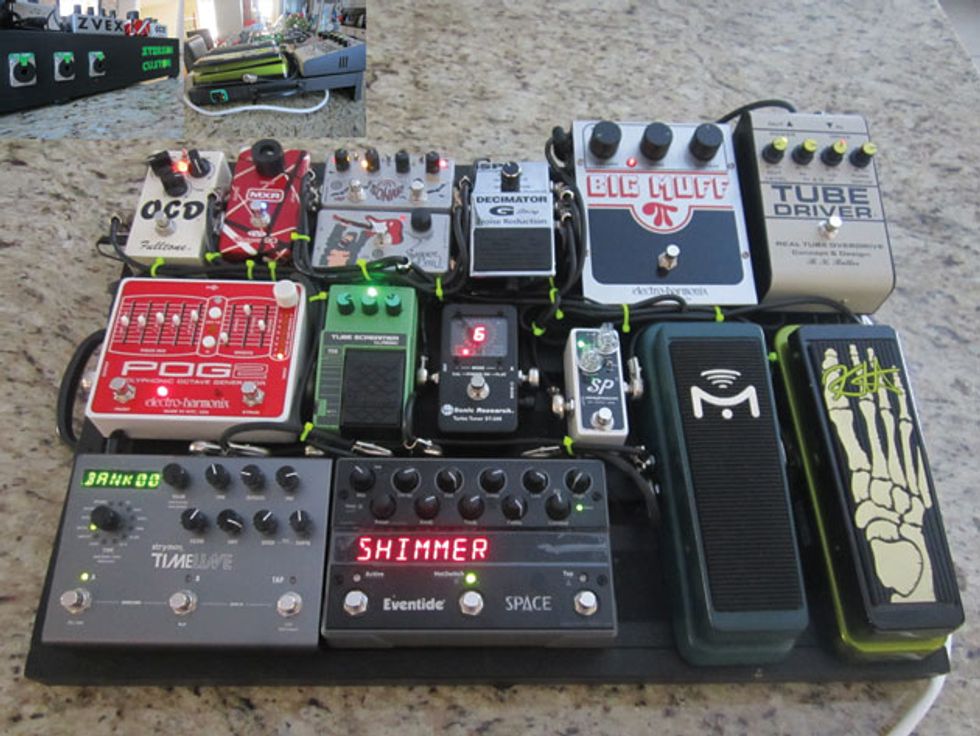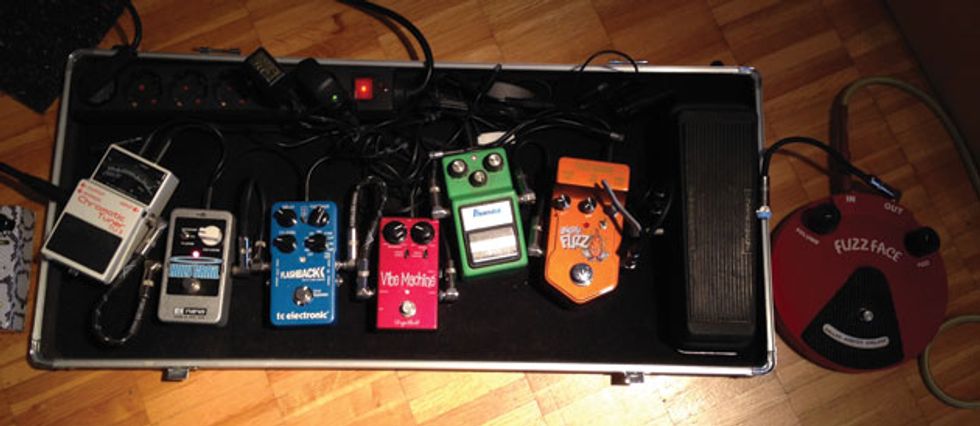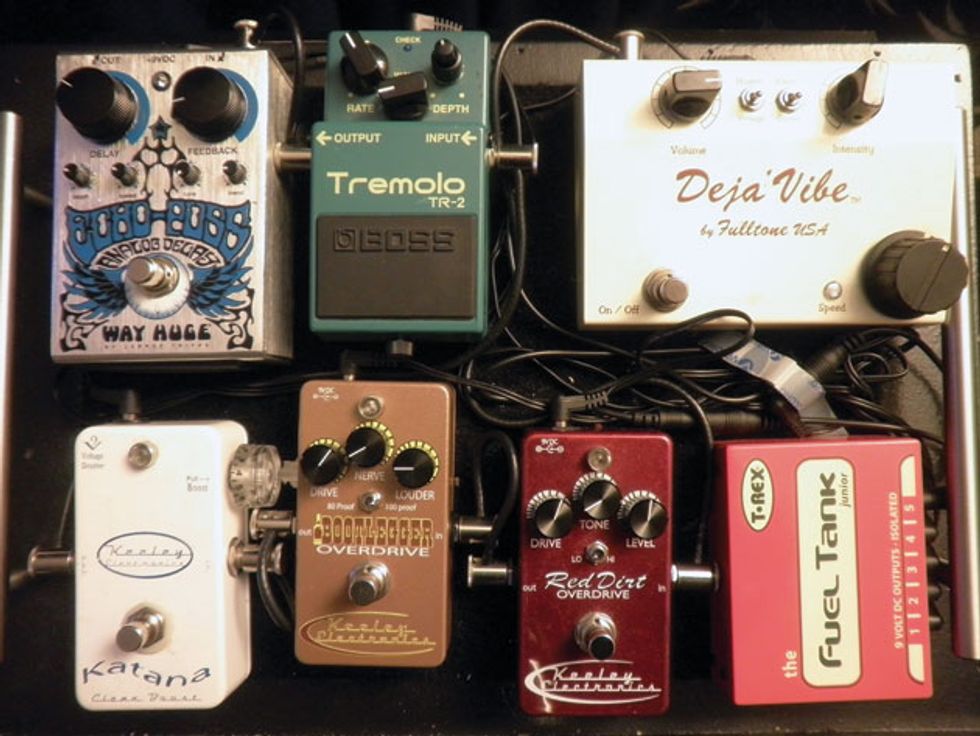 One of our favorite pastimes is racking up good ol' pedal envy by ogling the setups of our fellow players. It seems you don't tire of it either, because pedalboard mail keeps rolling in!
Here are some of the latest board submissions, from a crafty all-in-one board to a fuzz-sick stomper to a bunch of boxes on a cutting board. There are plenty more where these came from (pedal lust has no end), so look for Reader Pedalboards Part 2 next week!