Another eye-popping gallery of pedalboards, submitted by PG readers.
A Carl Martin Octa-Switch II directs the traffic on Ryan Cheung's board. Preceded by a TC Electronic PolyTune, the Octa-Switch distributes Ryan's signal to a Diamond Compressor, a JHS Sweet Tea overdrive, an Xotic RC Booster, a Diamond Tremolo, and an Eventide TimeFactor. There's a Voodoo Labs Pedal Power under the board. "I label all my pedals with bright green pieces of tape to mark basic knob settings so when I show up to a gig, I'm able to be just plug in and play. Before I started using the Octa-Switch I sometimes had to hit three to four stompboxes to go from one tone to another. I can now access my tones with a single foot hit. It's an absolute lifesaver!"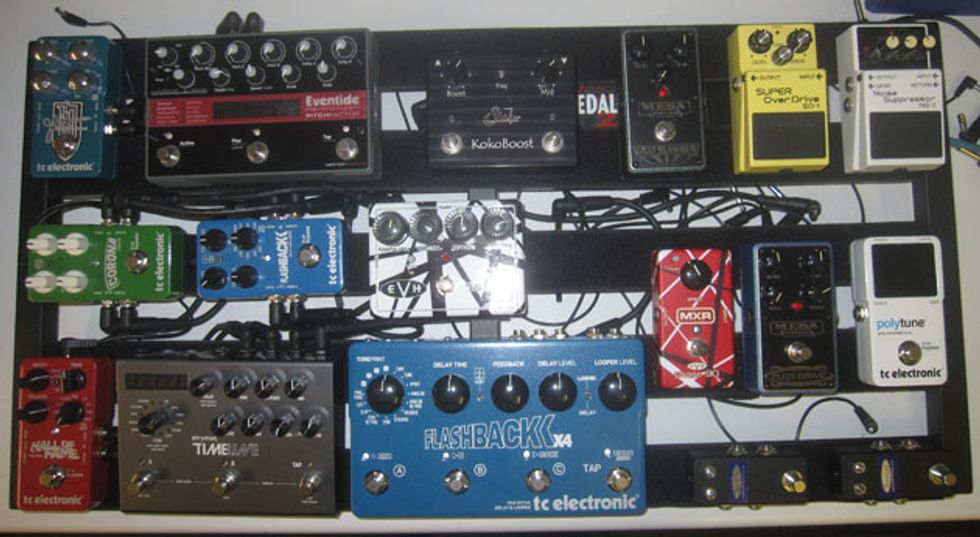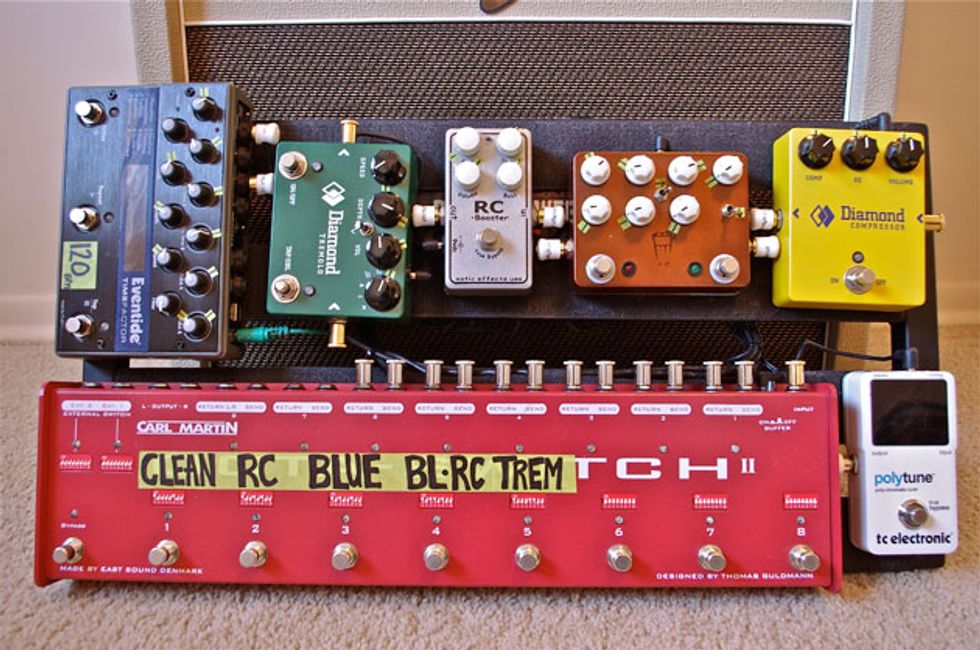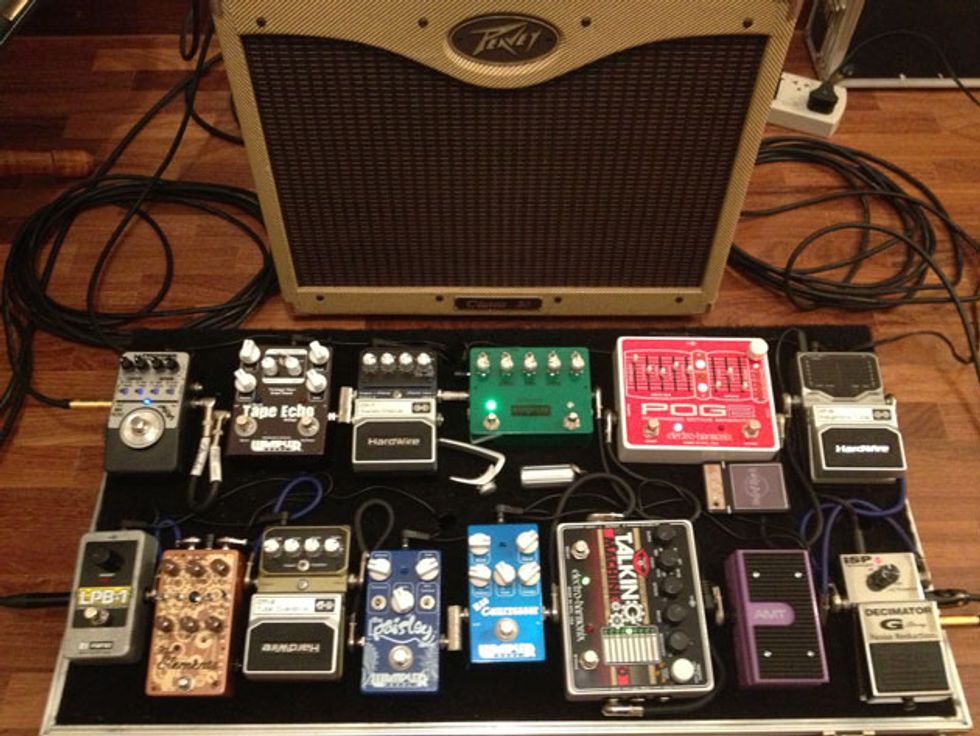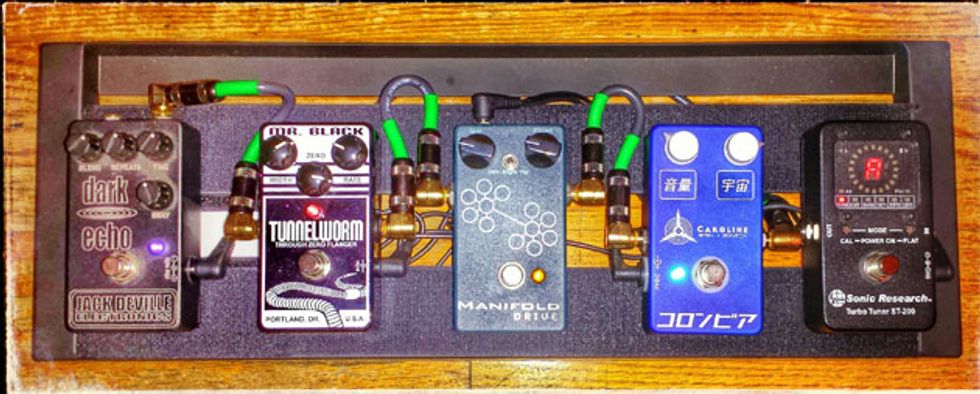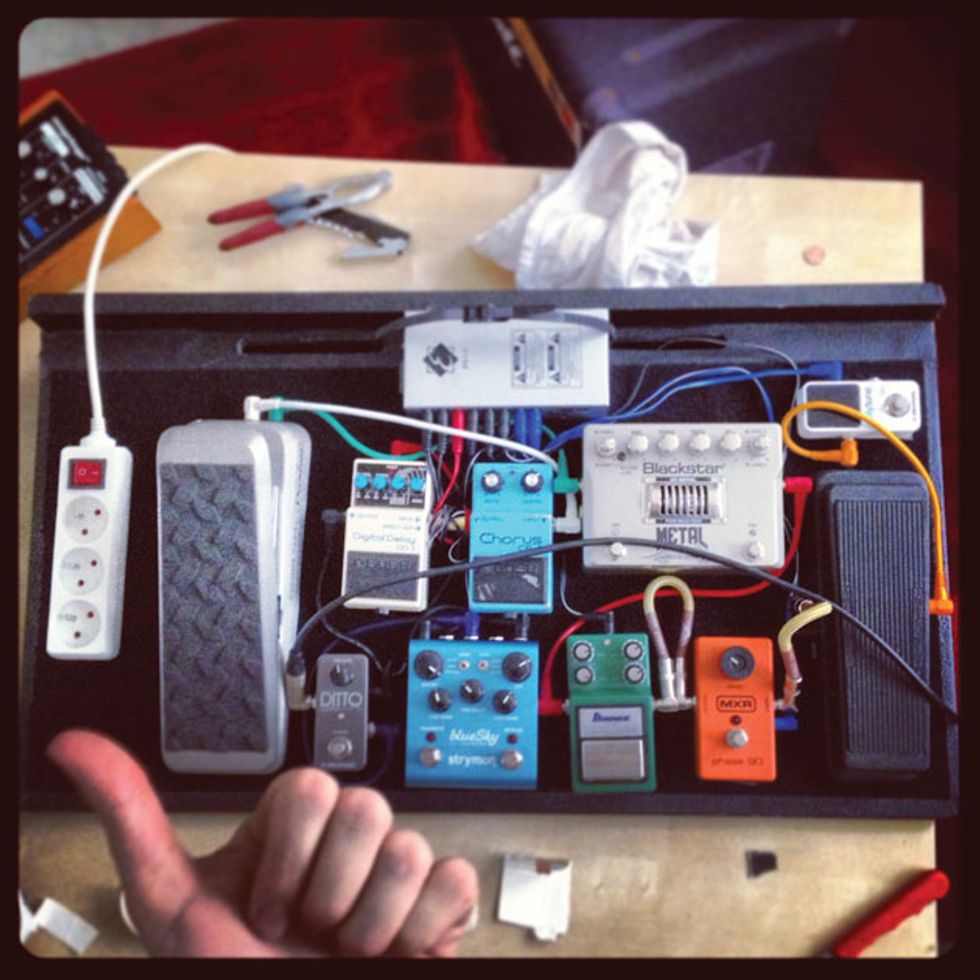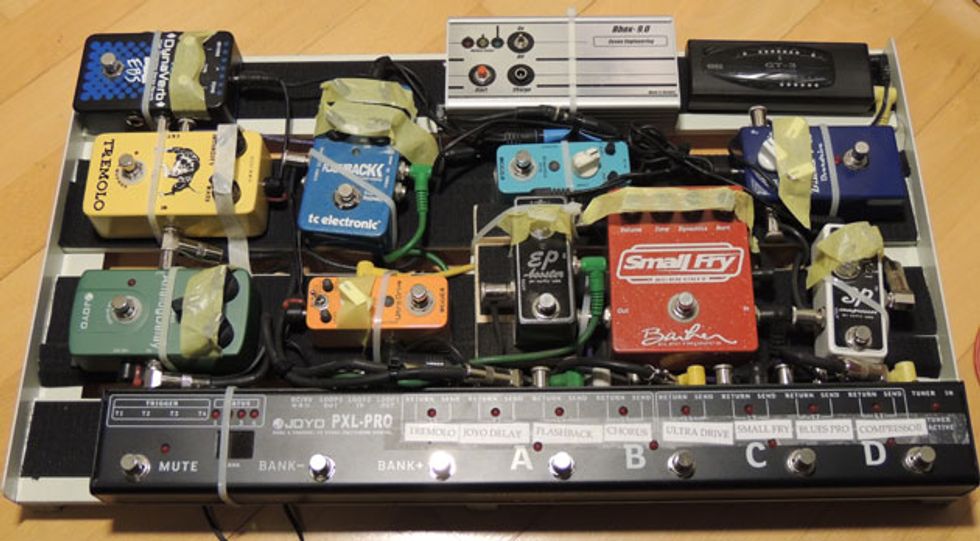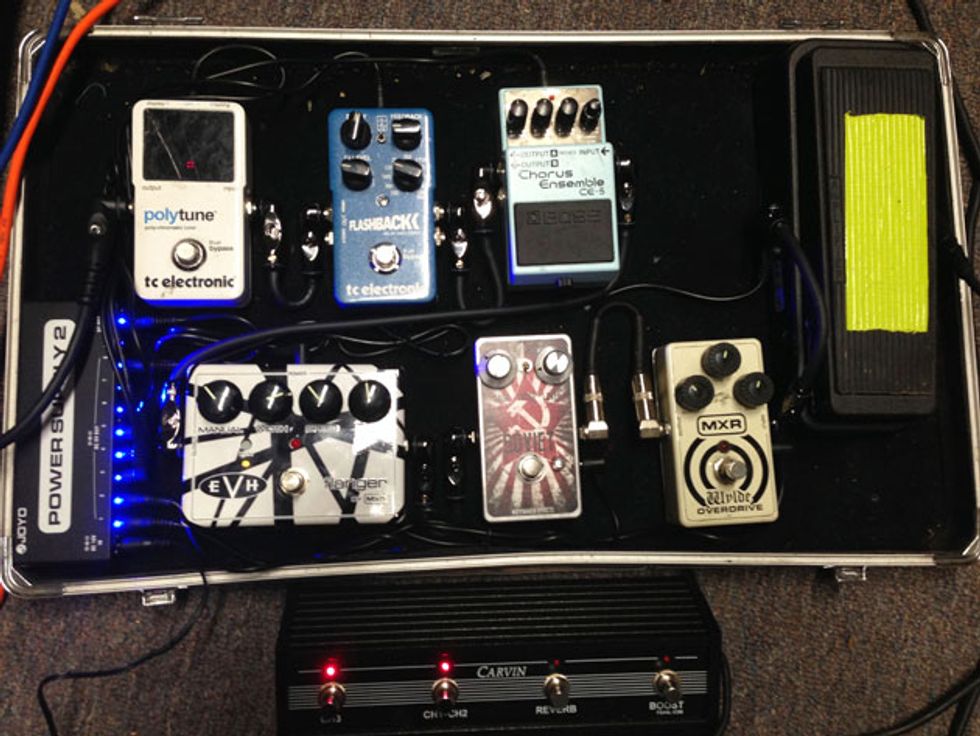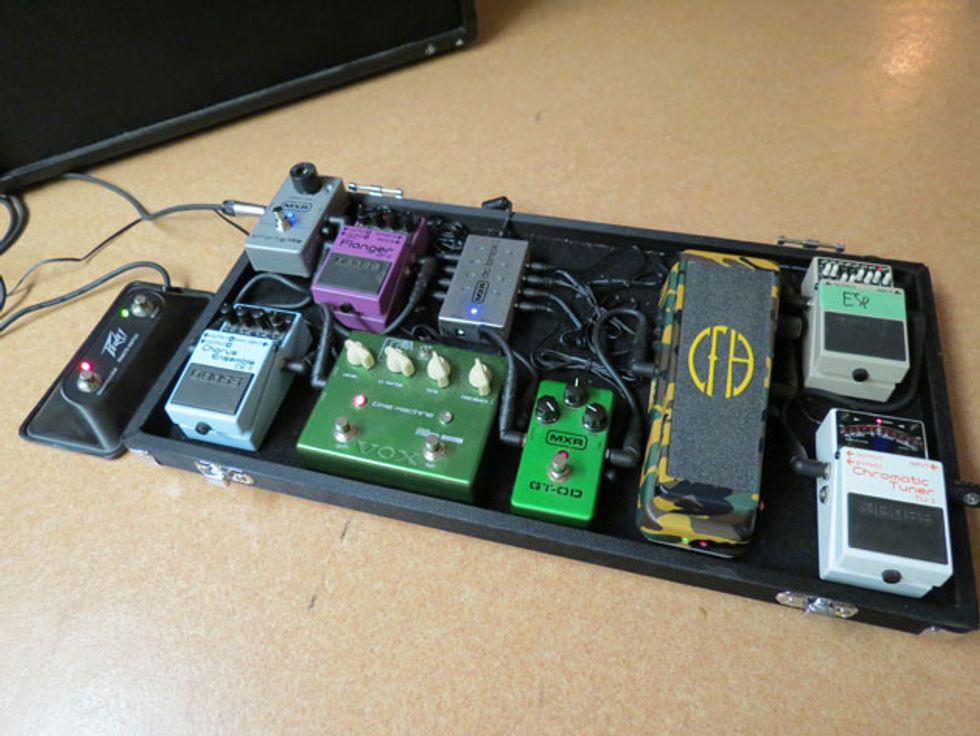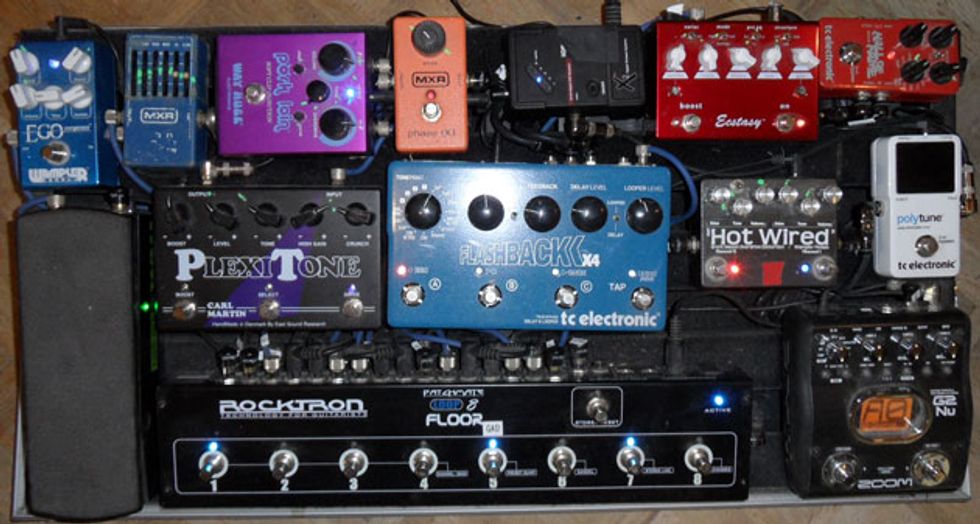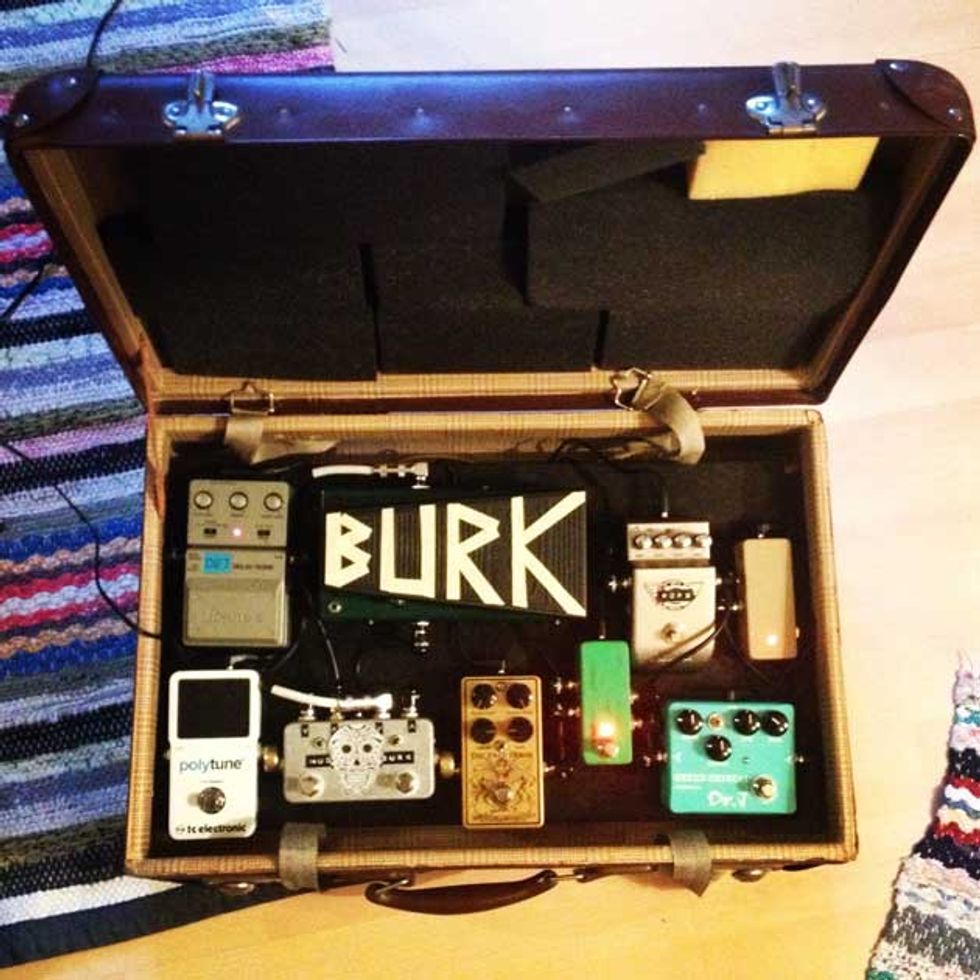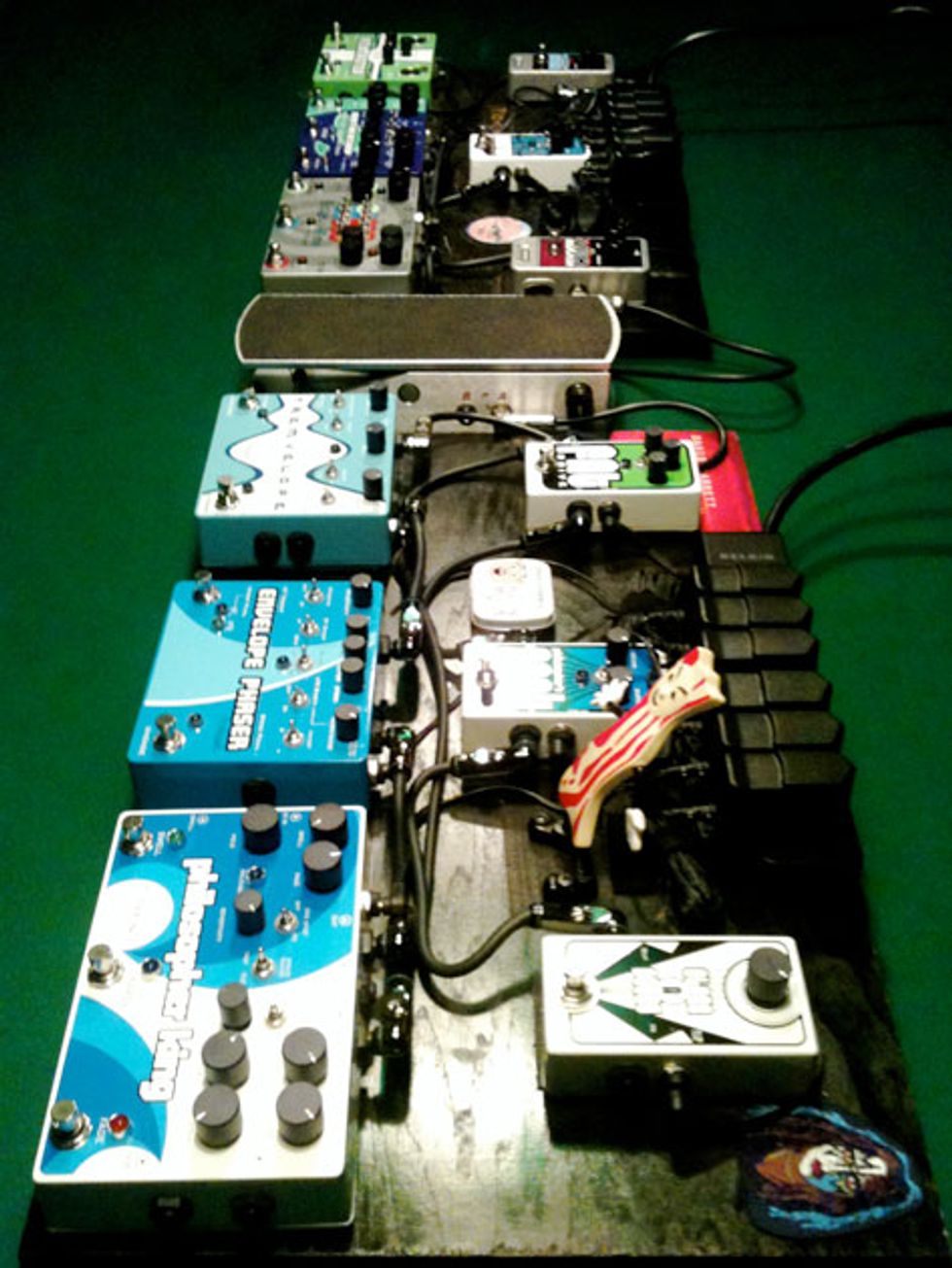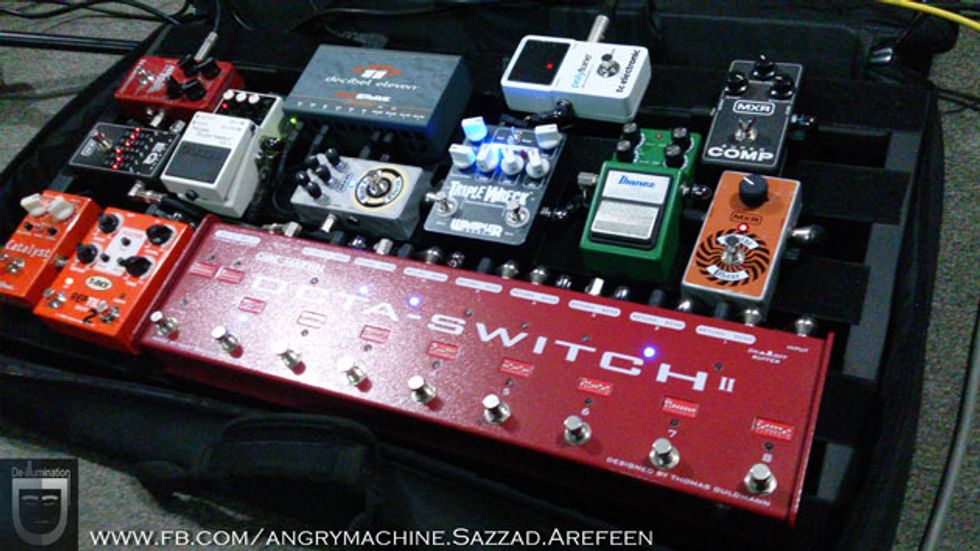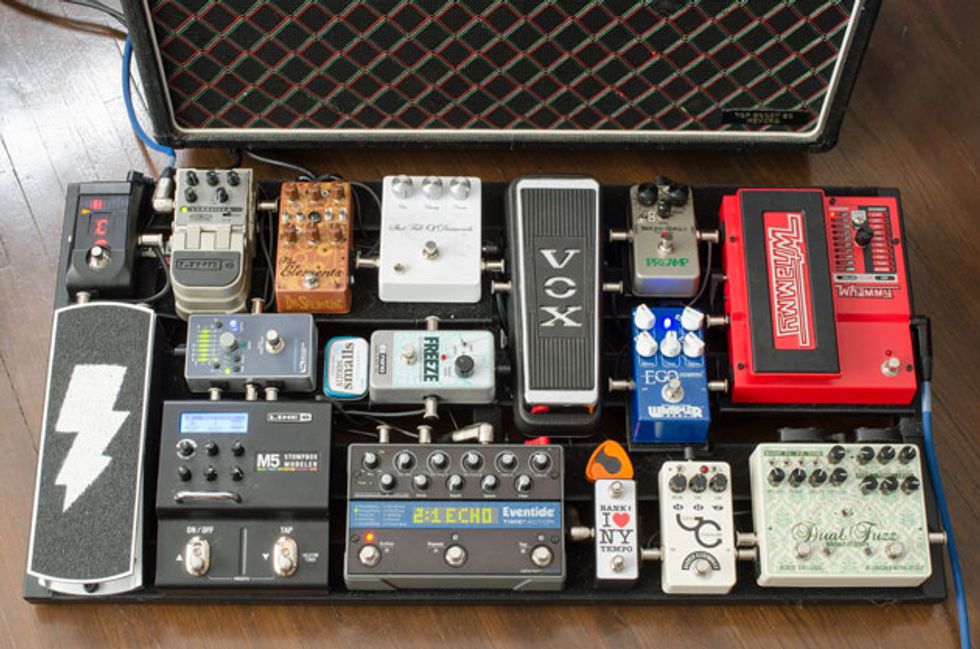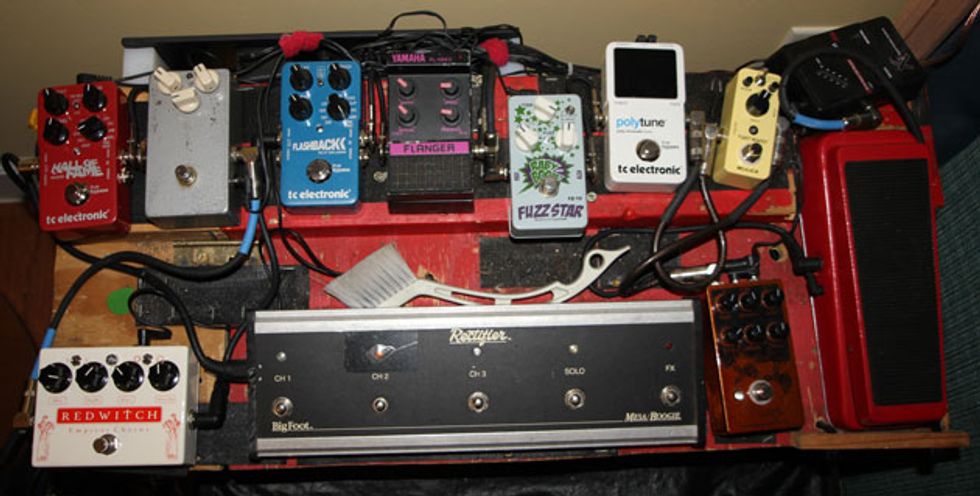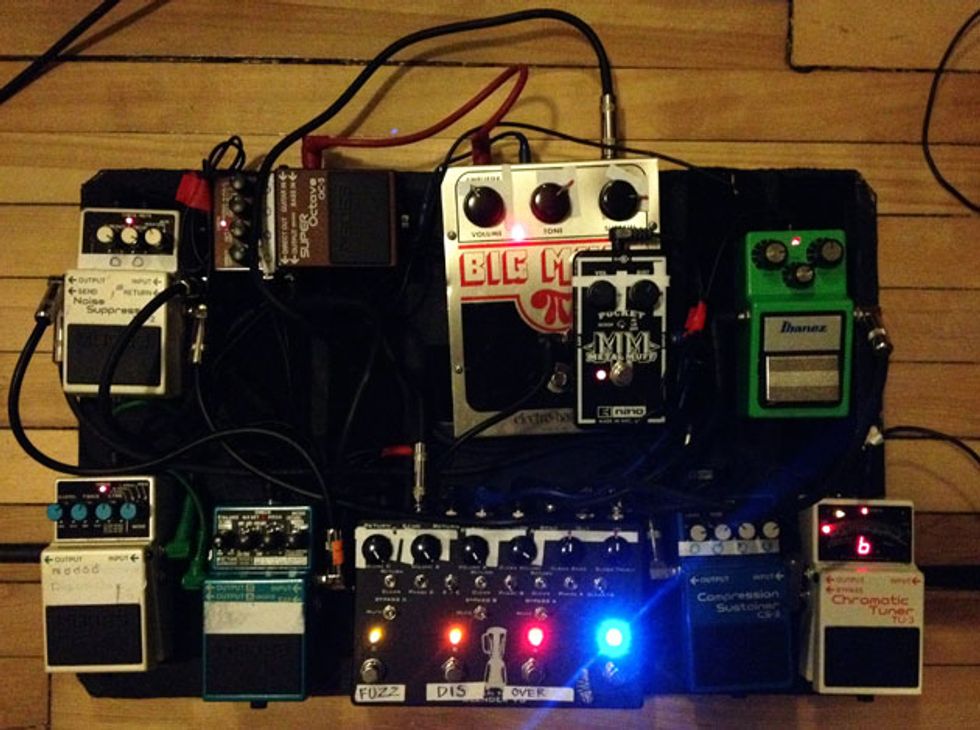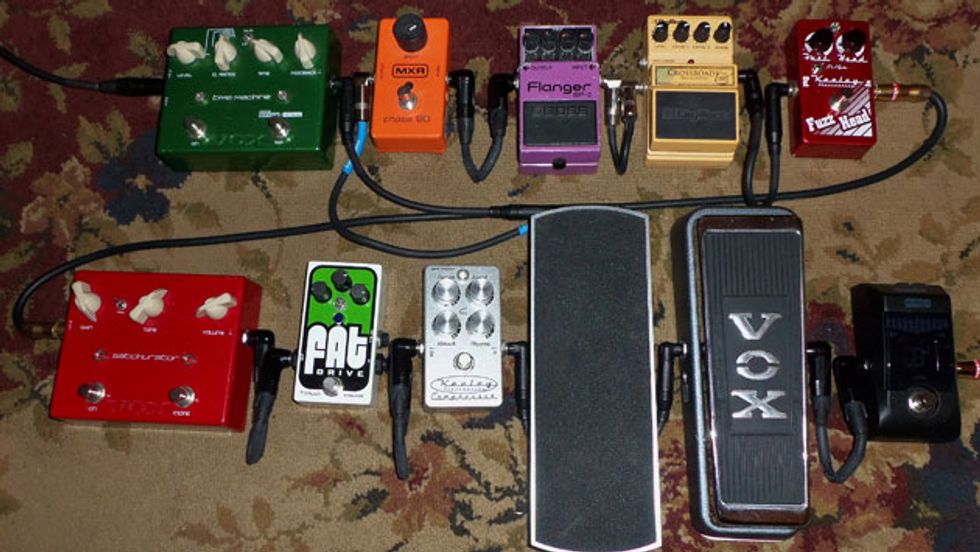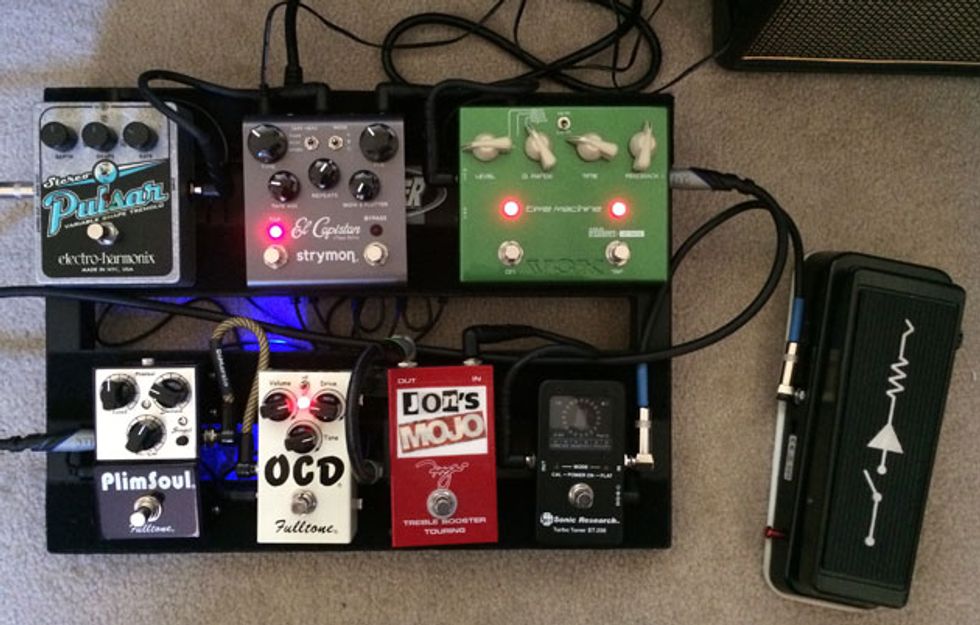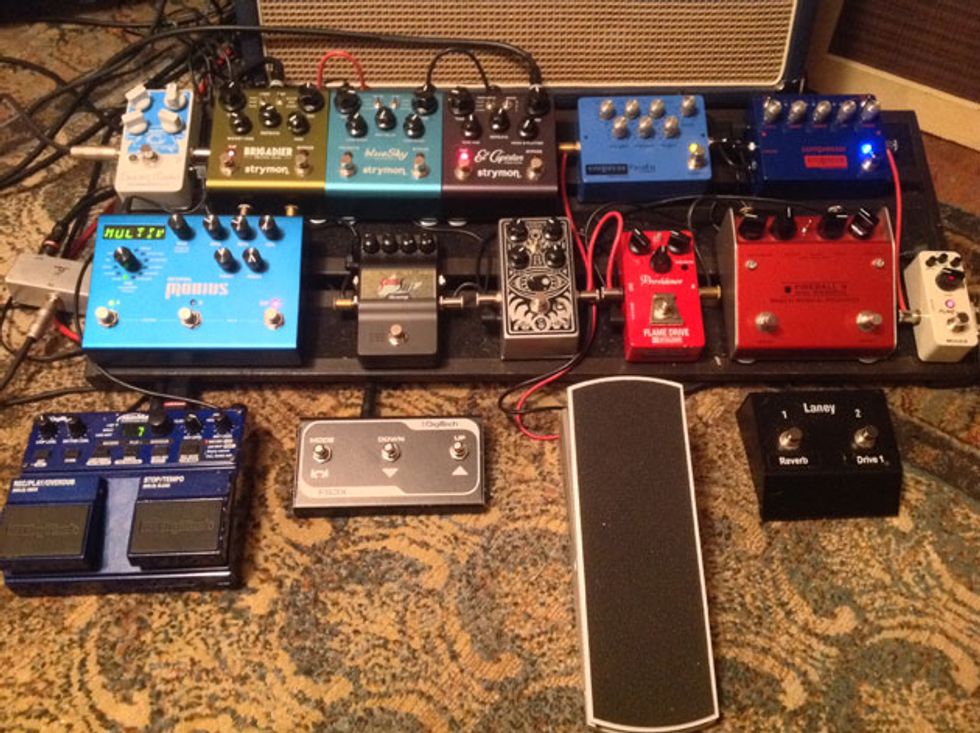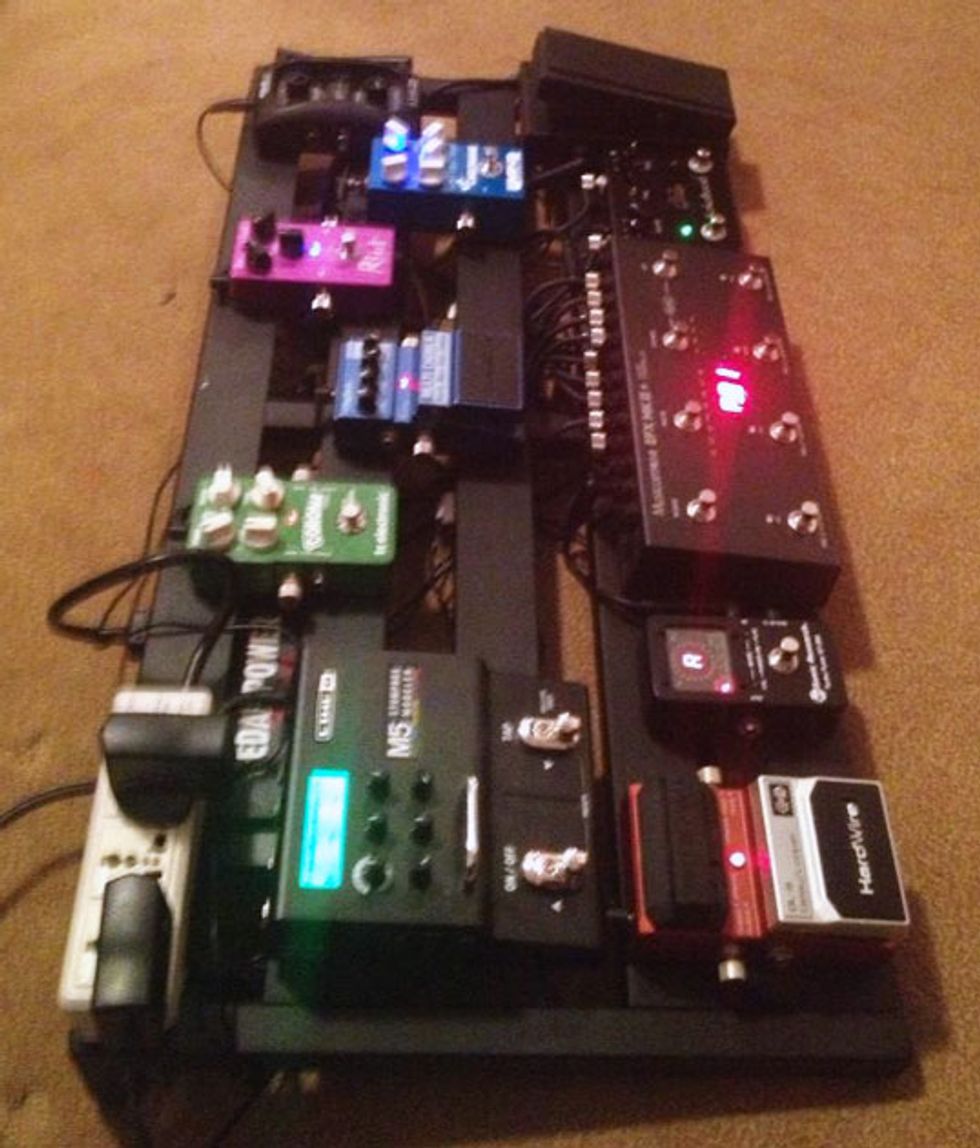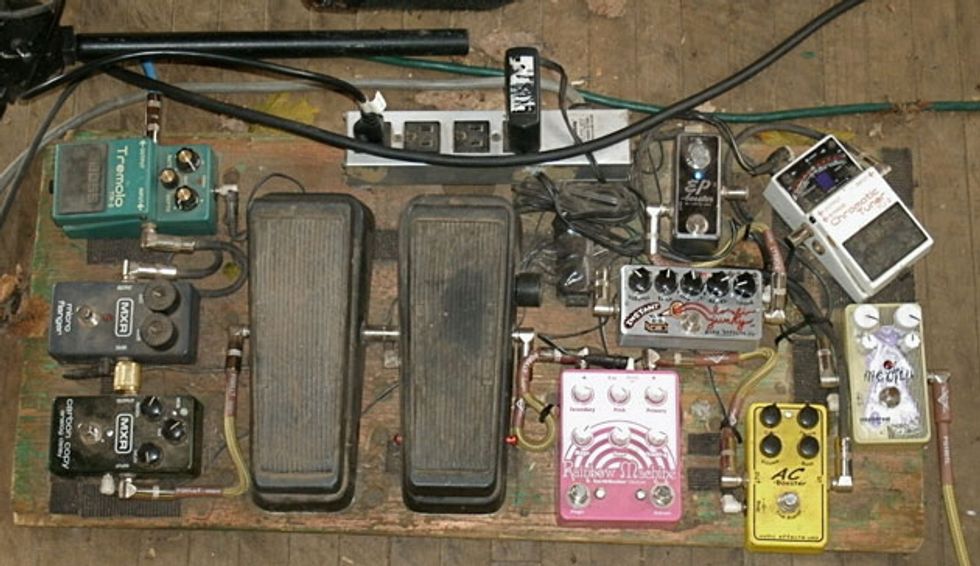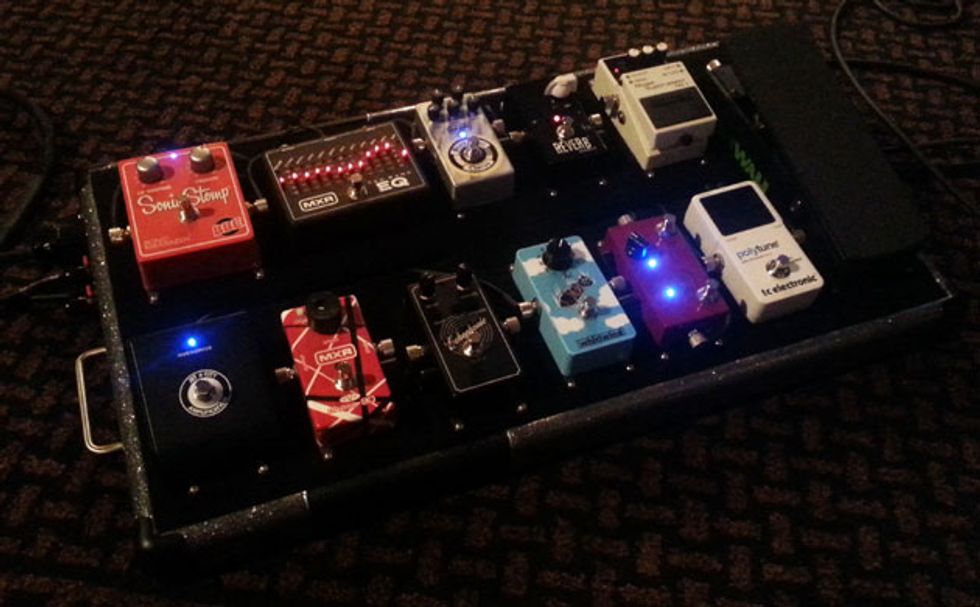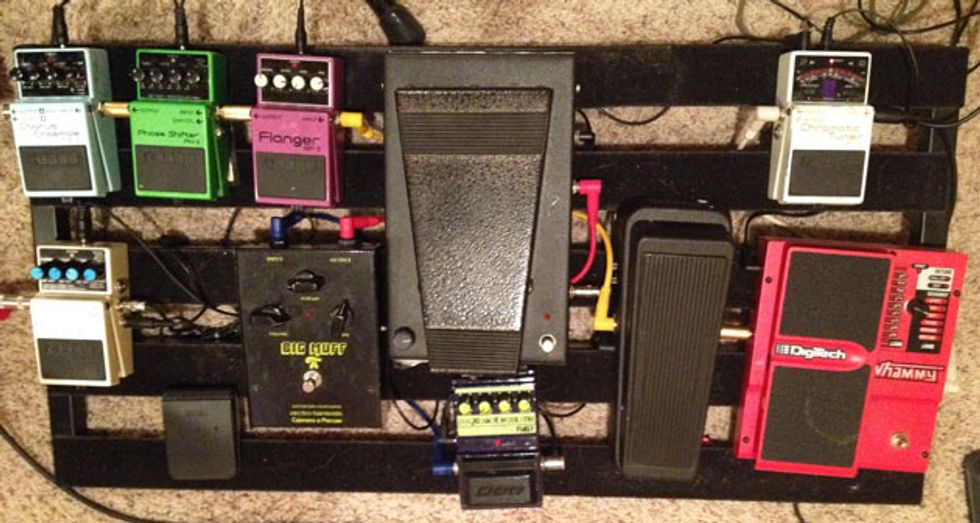 Checking out the pedalboards of our fellow players never gets old—and there's so much creativity on display in this latest batch.You'll encounter classic effects deployed in imaginative ways … ambitious switching/effect loop schemes … and a vast menagerie of hip boutique boxes. Thanks for the ongoing inspiration, readers!