Another eye-popping gallery of pedalboards, submitted by PG readers.
Jordan Grunow's day job is selling "the oldest workable wood on earth—50,000-year-old Kauri from New Zealand." But in his free time he plays a lot of baritone and lap steel using this pedalboard, which starts off with the Catalinbread Merkin fuzz to get "the heat from the pickups." Then his signal goes to a Boss TU-2, The remaining effects: an Xotic EP Boost, ("almost always on"), a Z. Vex Low-Fi Loop Junky ("makes basses sound massive"), an Xotic AC Boost ("great rock distortion tones!"), EarthQuaker Devices Rainbow Machine ("very messed up"), Dunlop wah and volume pedals, an MXR Carbon Copy delay and Micro Flanger, and a Boss TR-2 tremolo. "This usually feeds a Sovtek Midget 50, Dr. Z Carmen Ghia, or for small rooms, one of my old tube combos." A Visual Sound 1 Spot provides the power.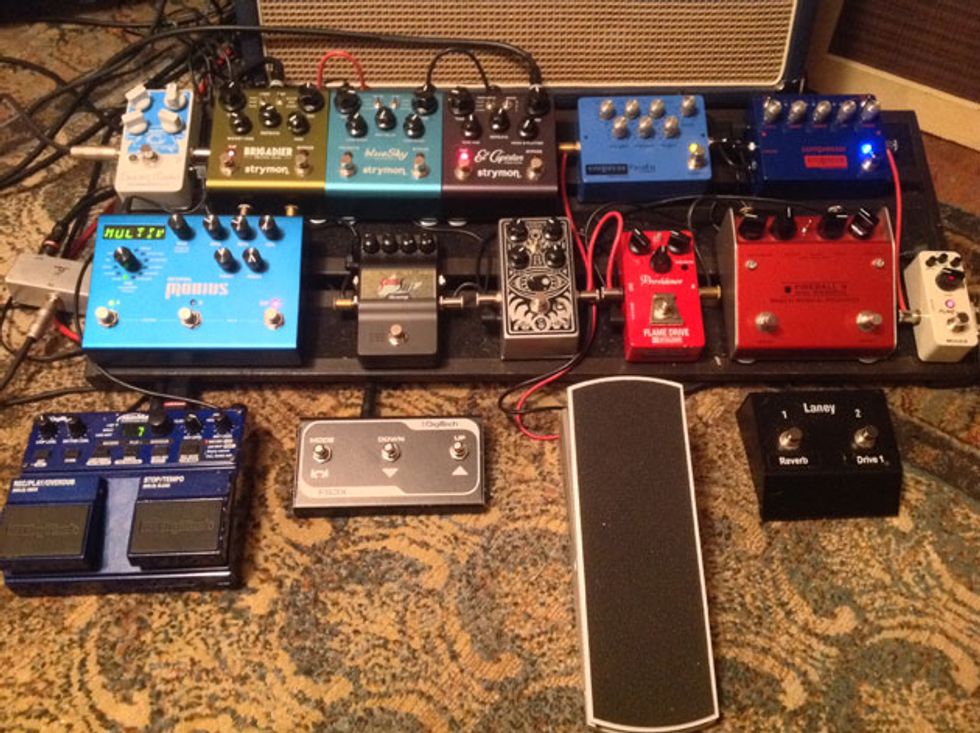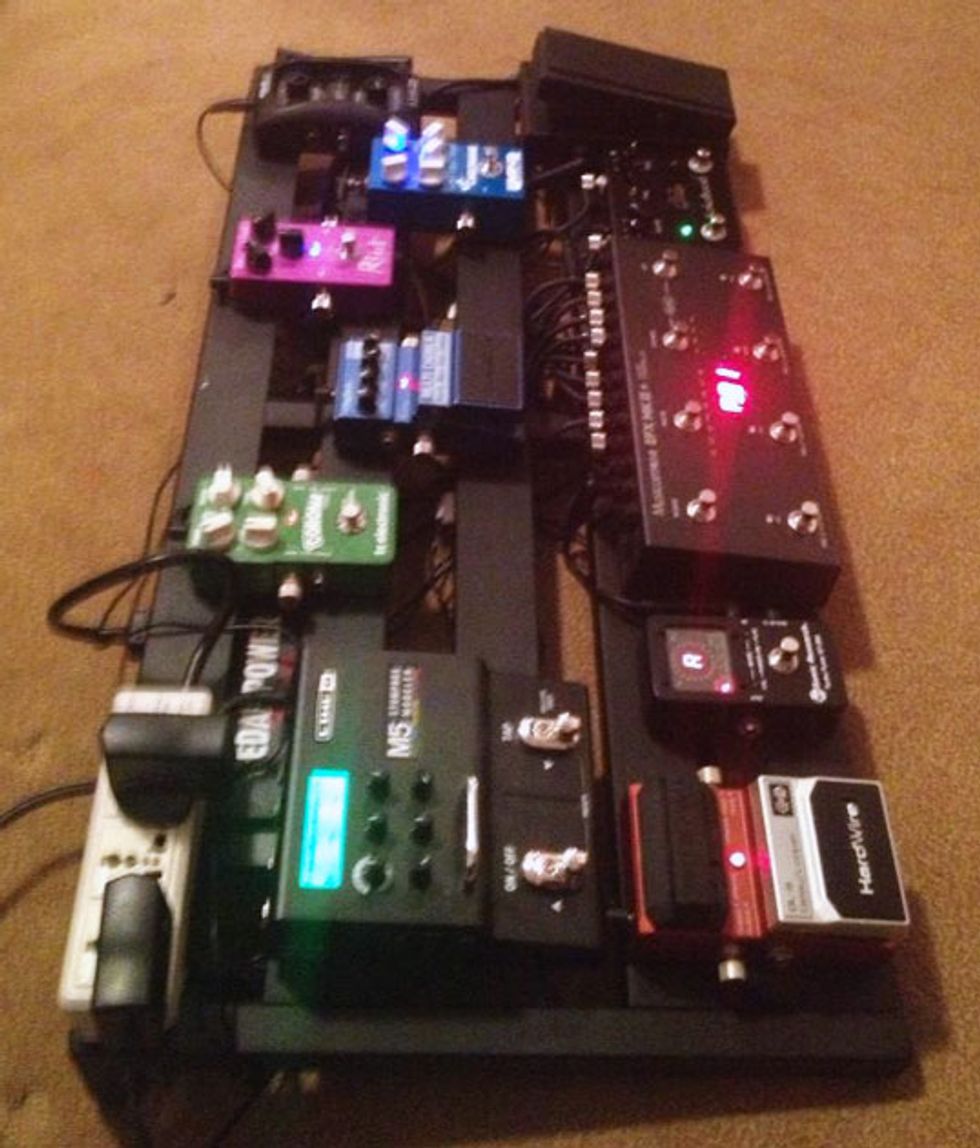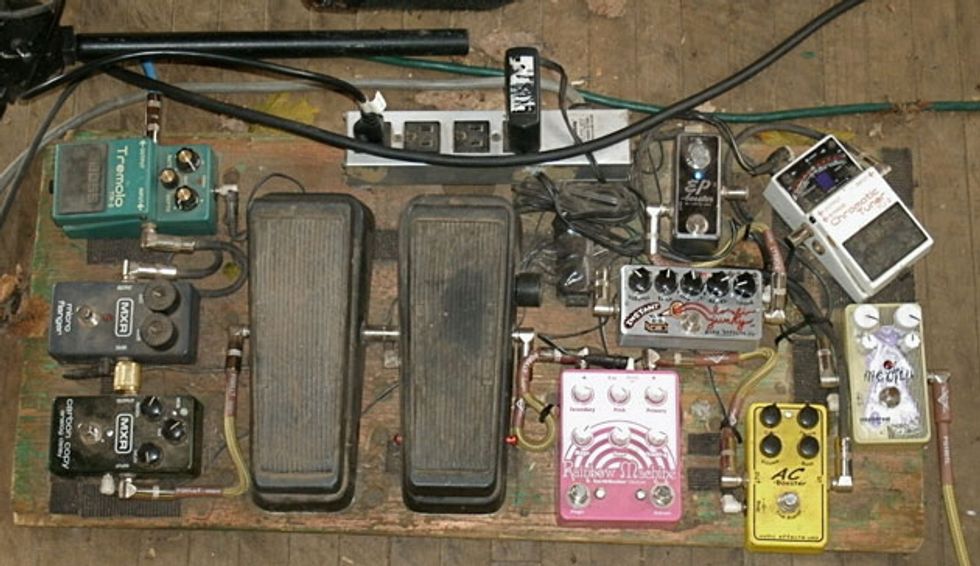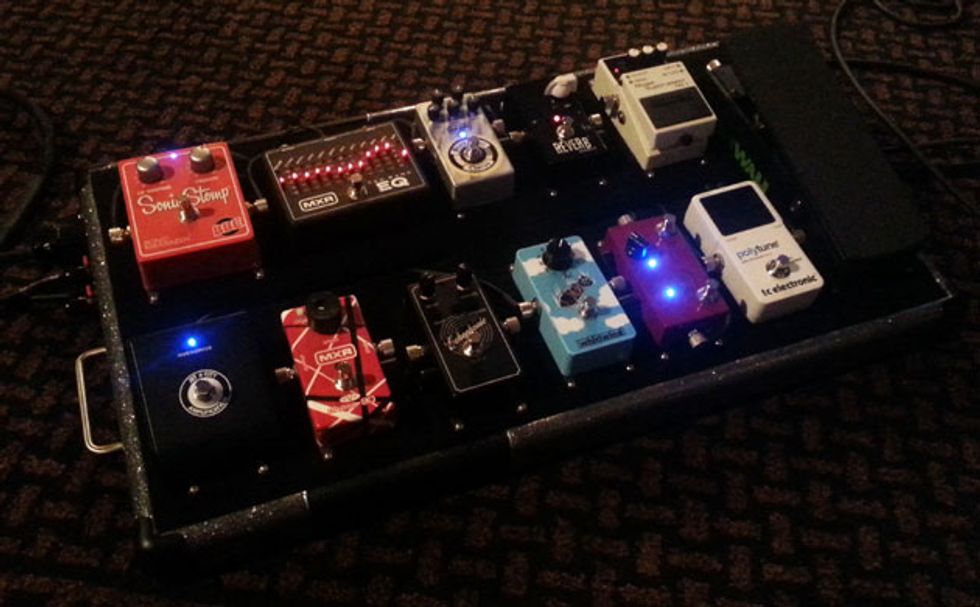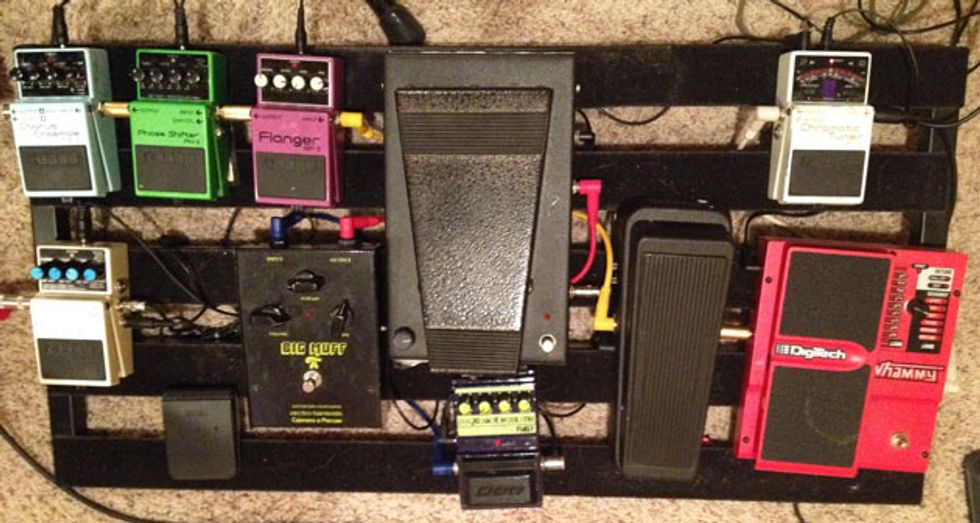 Checking out the pedalboards of our fellow players never gets old—and there's so much creativity on display in this latest batch.You'll encounter classic effects deployed in imaginative ways … ambitious switching/effect loop schemes … and a vast menagerie of hip boutique boxes. Thanks for the ongoing inspiration, readers!