It's ok for a guitar to not sound like a guitar.
As much as we all love juicy, organic guitar tones, it can be just as inspiring to go the opposite way. Combining various modulation effects, envelope filters, oscillators, and more can result in sounds that owe more to Kraftwerk than Led Zeppelin.
Boss SY-1
A compact version of the company's well-known polyphonic synths offers 11 types of sounds each with 11 different variations. It also includes a parallel loop, guitar/bass mode, and expression pedal support.

$212 street
Source Audio C4
An incredibly deep collection of Eurorack-style tones are available via a rather straight-forward 4-knob setup and the companion Neuro editor (available for Mac, PC, and mobile devices). It offers four independent voices, 11 envelope followers, and two programmable 16-step sequencers.

$239 street
Meris Enzo
This multi-voice synth is a digital unit with an analog signal path for maximum clarity and response. It has stereo outputs, MIDI, switchable buffered bypass, and more. On the effects side, it houses two tap-modulated delays, mono, poly, and arpeggiated synth modes, and an extremely shapeable envelope.

$299 street
Electro-Harmonix Synth9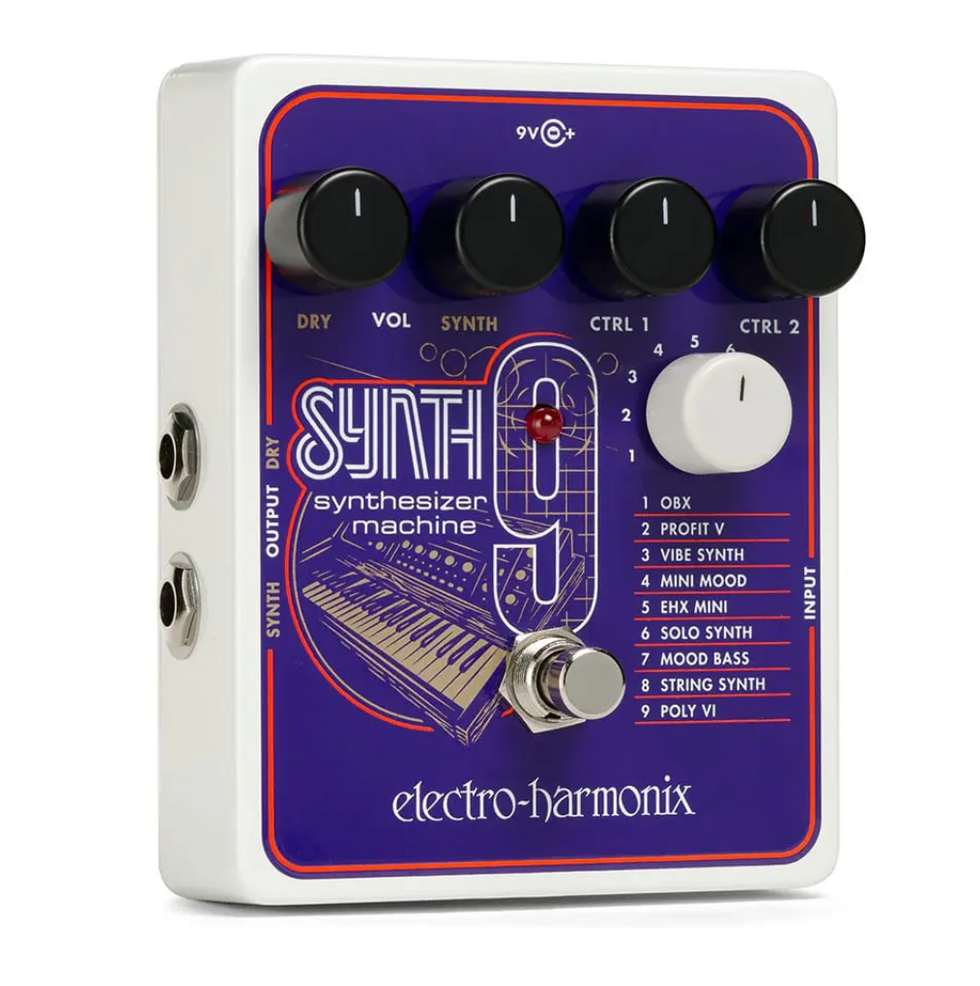 Containing nine different synth voices including emulations of some of the most recognizable synth sounds, this pedal offers independent volume control of both your dry signal and synth signal plus two CTRL knobs that change function depending on the preset.

$247 street
EarthQuaker Devices Bit Commander
This monophonic analog synth offers a three-octave (one up, one down, and two down) range to blend the glitchy with the pedestrian. Depending on what fret you're on, the results can be either destructive or spacey.

$189 street
Pigtronix Space Rip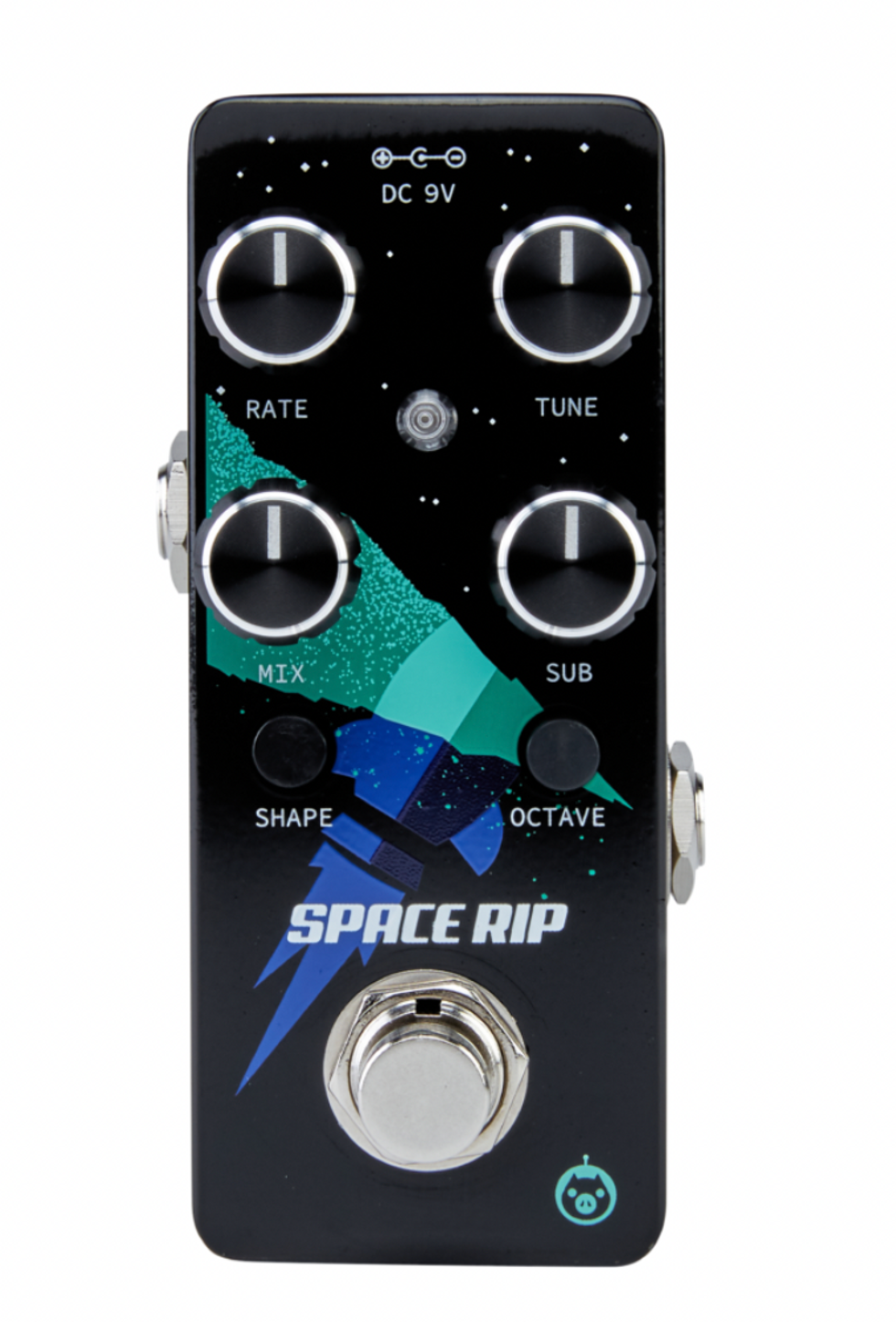 This is tiny pedal that includes an onboard VCO that produces square and sawtooth waveforms that are controlled via rate and tune knobs. It also has an octave button that drops the entire signal down 12 frets.

$179 street
Mooer E7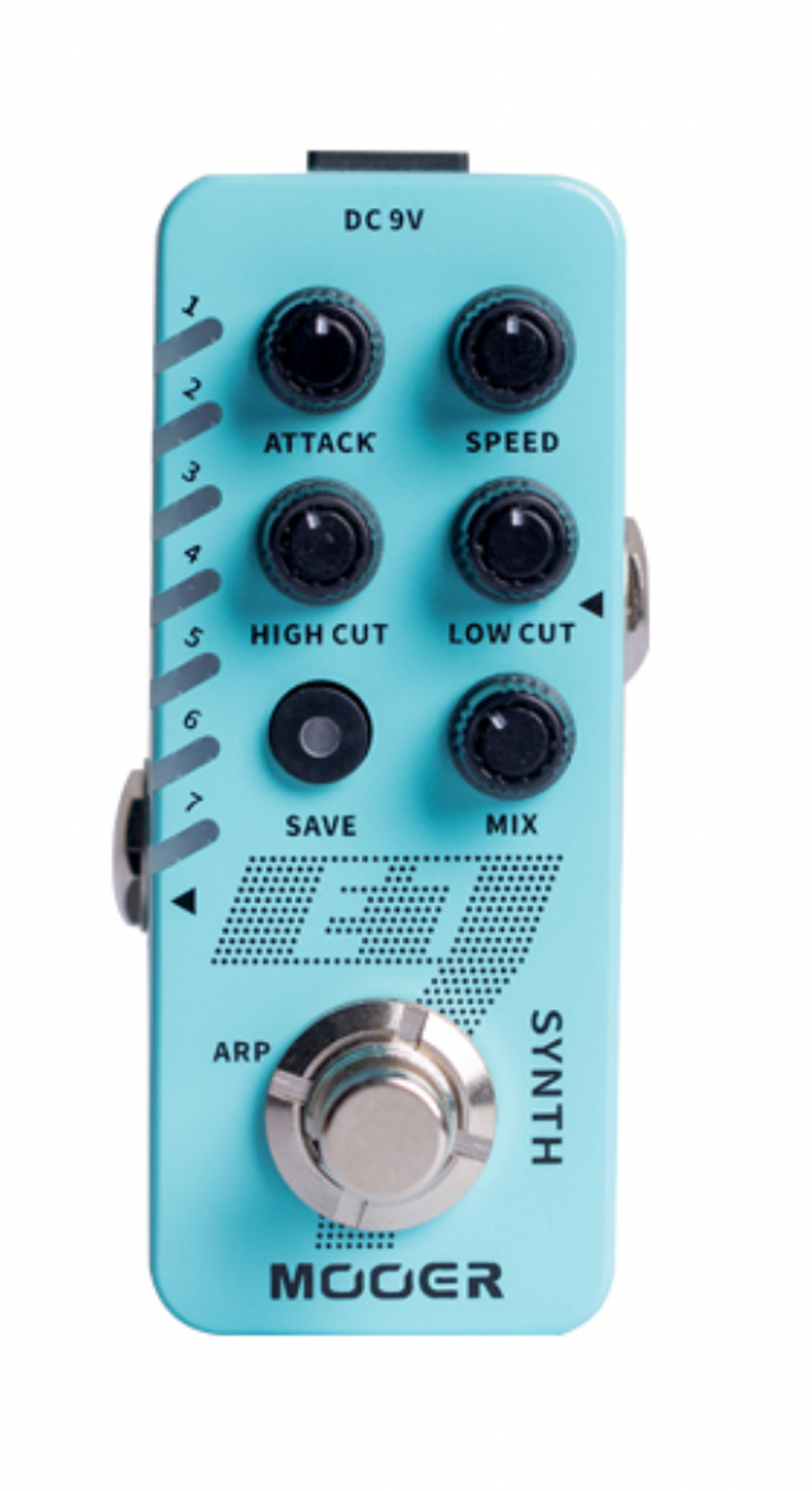 Dig polyphonic synth sounds but don't have a lot of space? The E7 offers seven different types of synth tones, seven slots for presets, and controls for attack, speed, high and low cut, and mix.

$97 street
mooeraudio.com
Empress Effects ZOIA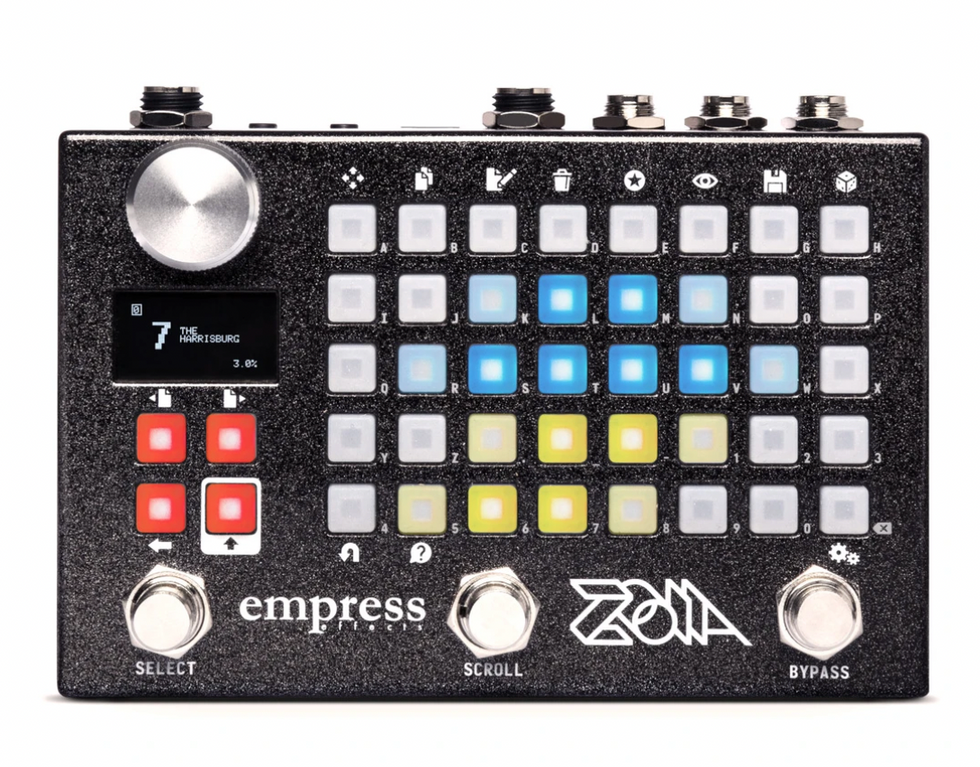 Think of this as a DIY approach to creating your own modular synth. It has a library of more than 80 different modules that cover a host of effects such as delay, reverb, compression, bit crusher, and more. Plus, you can save up to 64 different patches.

$499 street
Red Witch Synthortron II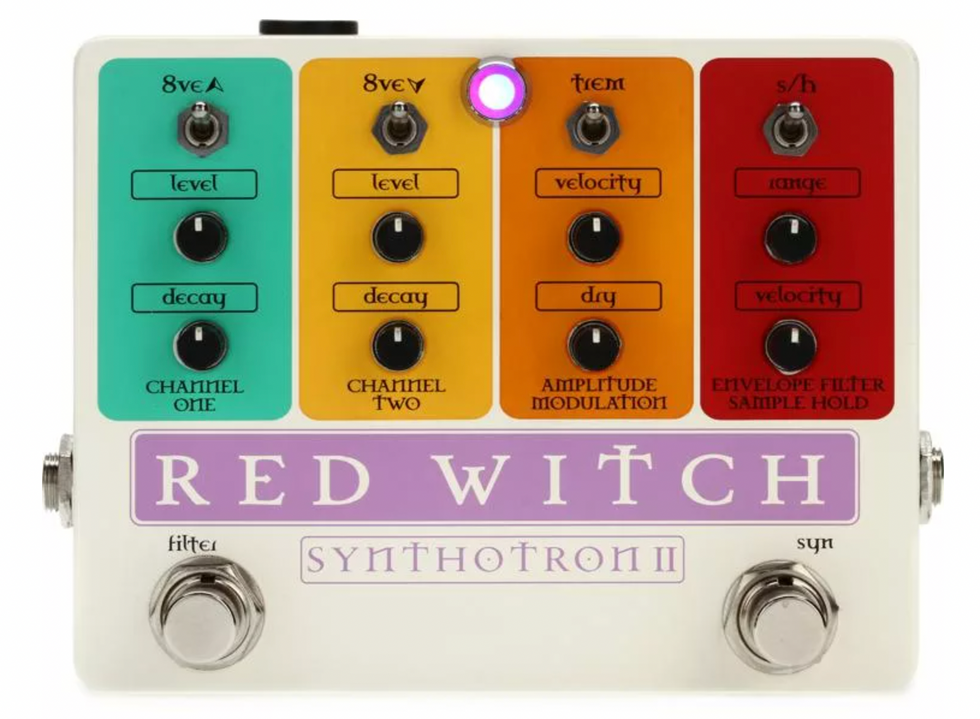 Packed with two synth oscillators, along with dedicated controls for amplitude modulation and envelope filter, this analog machine offers a wealth of different options that range from wickedly weird trem to sample hold, and more.

$279 street
Keeley Synth-1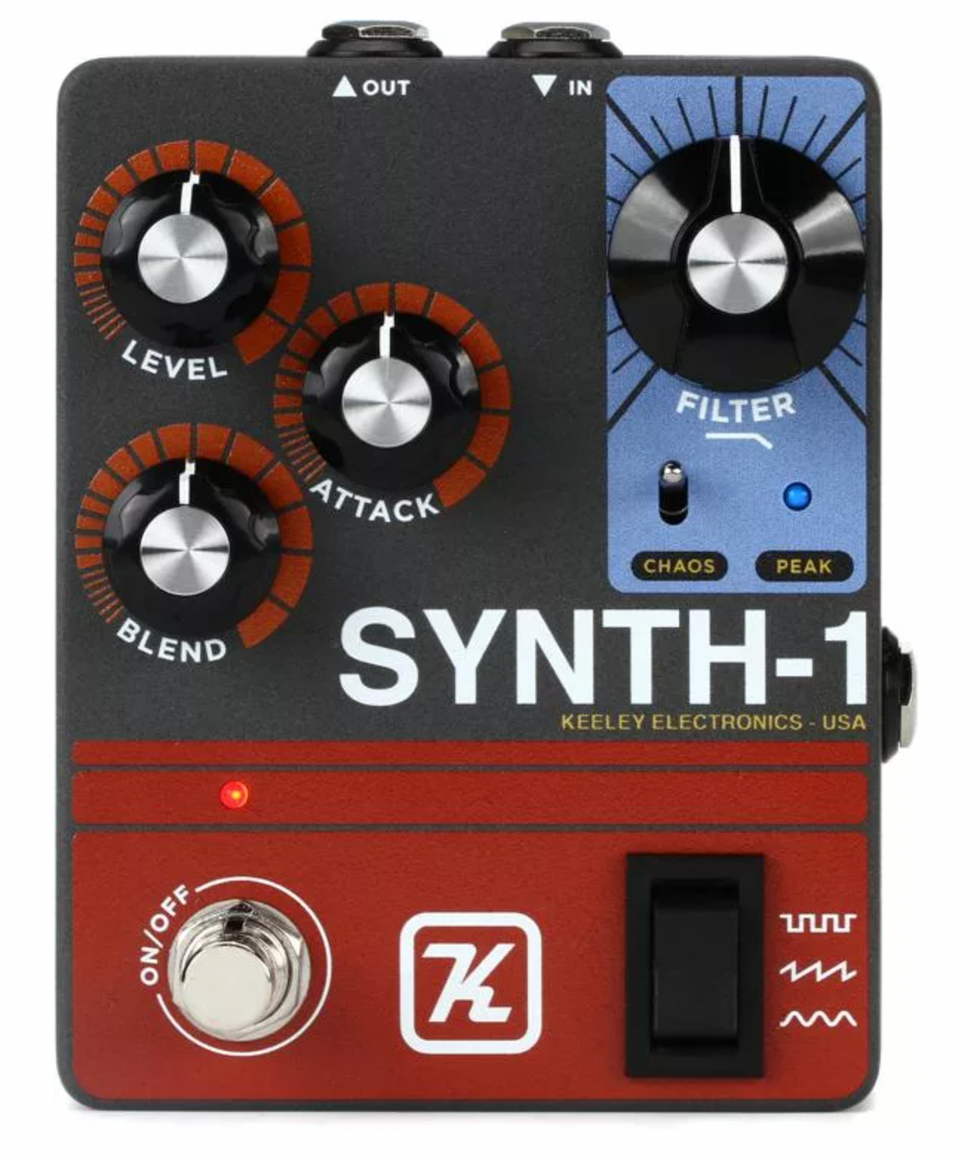 This single-note wave generator offers quite a few different sounds via a relatively simple control set. It has attack, level, and blend knobs along with a powerful filter section that shapes the EQ of the fuzz. You can also hook up a TRS expression pedal to alter the filter in real time.


$179 street
Master builder Dennis Galuszka recreates the legendary "Chicago" guitarist's legacy with a collectible, limited run guitar.
The Fender Custom Shop pays tribute to an acclaimed pioneer by recreating Kath's custom Telecaster guitar—which was played throughout his live performances with Chicago and truly embodied the notion of "custom" long before the Fender Custom Shop was founded. Master Builder Dennis Galuszka has replicated the guitar in exacting, every scratch-for-scratch detail, from the Pignose stickers to the gaff-tape-sealed rear body route and every other custom element. With up to 50 units made worldwide, the Limited Edition Terry Kath Telecaster is a meticulously crafted homage to one of the true guitar greats of our time.
"Terry Kath is one of the most incredible guitar players that ever lived," said Mike Lewis, Vice President Product Development at Fender Custom Shop. "His iconic playing style paved the way for many guitar players and has inspired other legends through the years. When his daughter, Michelle, told us they wanted to entrust the Fender Custom Shop to recreate Kath's famed, fan favorite Telecaster guitar from Chicago, we were honored. Fan's had been making their own versions of this guitar for years, but this time master builder Dennis Galuszka replicated every single detail - from the synchronized Strat guitar tremolo with sawed off Tele bridge plate to other custom elements of the body adorned with stickers and other personalized touches."
"This moment has been a long time coming," said Michelle Kath Sinclair, Terry's daughter. "When we were making the documentary about my dad (Chicago: The Terry Kath Experience), we didn't know where the guitar was, so the film almost became a hunt for this Telecaster guitar. We finally found it at my grandpa's house; he labeled all of the guitar cases and this one said "Terry's Favorite." Finding this guitar meant everything to me, because it feels like I have a piece of him with me that's so iconic."
"Bringing the guitar to Fender for the first time was probably one of the most exciting days," she added. "Going into Dennis' workspace, I got to see his tools, how the flow works and how they go about the process of making the guitar, which is really cool. He nailed it. My hope for the replicas is that they find really good homes with people who are just as excited as we are about them being in the world. It means a lot to our family."
The Terry Kath Telecaster | Dream Factory | Fender
For technical specs, additional information on new Fender products and to find a retail partner near you, visit www.fendercustomshop.com.