Another year means another chance to show off your pedal playground.
Sam Stauff: Lotsa Knobs
Sam plays a Gibson Les Paul Doublecut Classic through a Marshall JCM2000 and Avatar cab with his post-rock band Wess Meets West in New Haven, Connecticut. (Fun fact: Wess Meets West was featured in Paste Magazine's Top Ten Bands from Connecticut You Need to Know, NPR Morning Edition, and Spotify's Deep Focus Playlist.)
Sam's chain is as follows: Empress Effects Buffer, Boss TU-2, Ernie Ball Volume Pedal, Xotic Effects SP Compressor, Electro-Harmonix Nano POG, EarthQuaker Devices Arpanoid, JHS Emperor, ZVEX Box of Rock, EarthQuaker Devices Dirt Transmitter, Matthews Effects The Conductor, Strymon Timeline, Empress Tape Delay, Strymon BigSky Reverb, TC Electronic Ditto Looper X2, Lightfoot Labs Goatkeeper, Electro-Harmonix Freeze, Hexe Revolver, and a JHS Mute.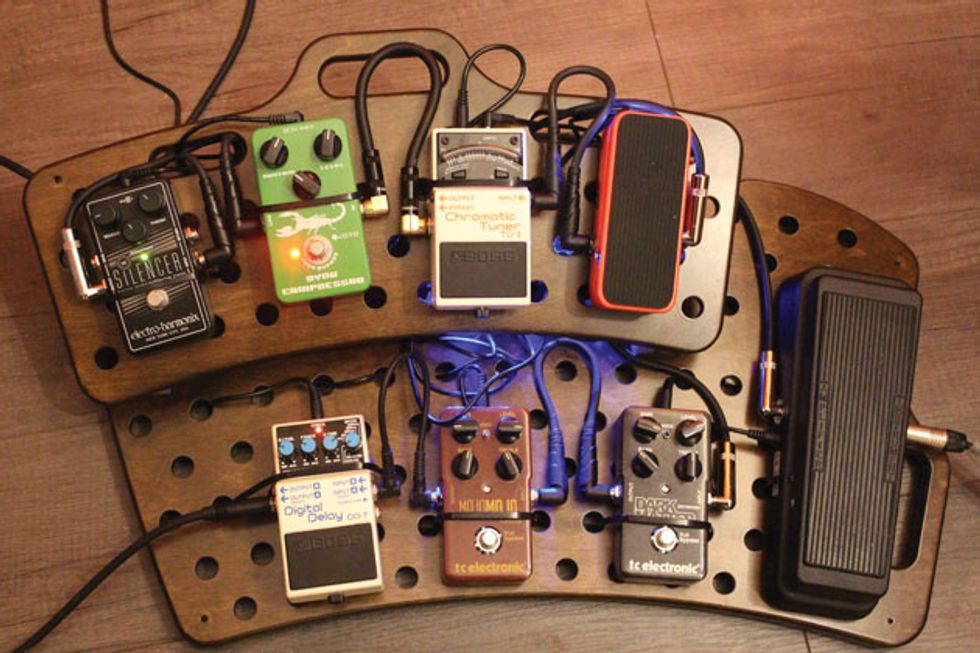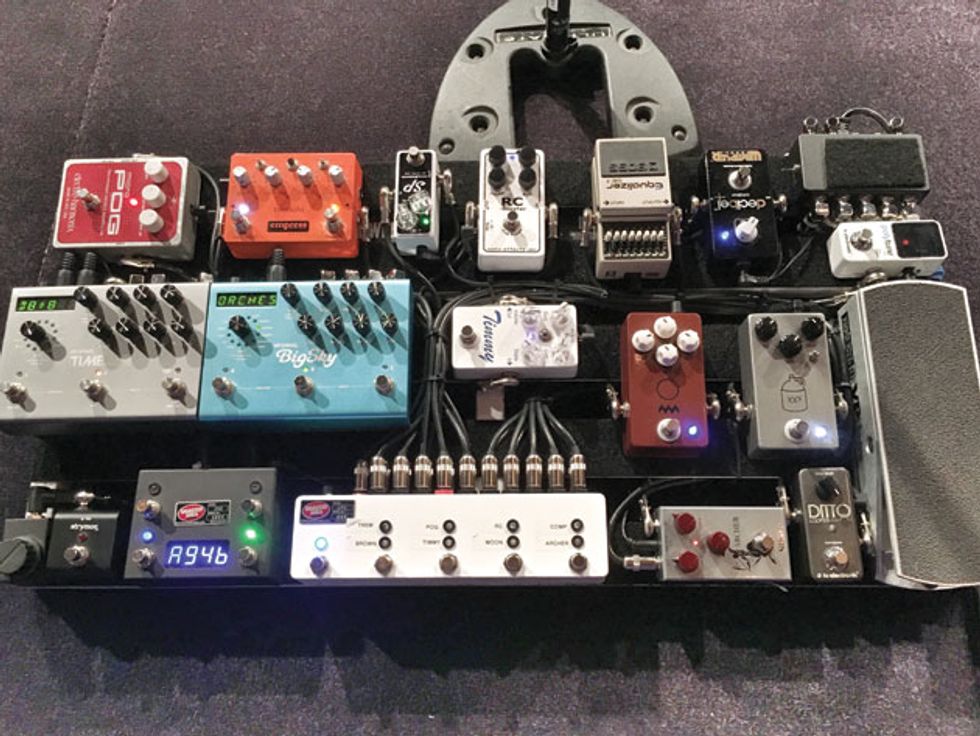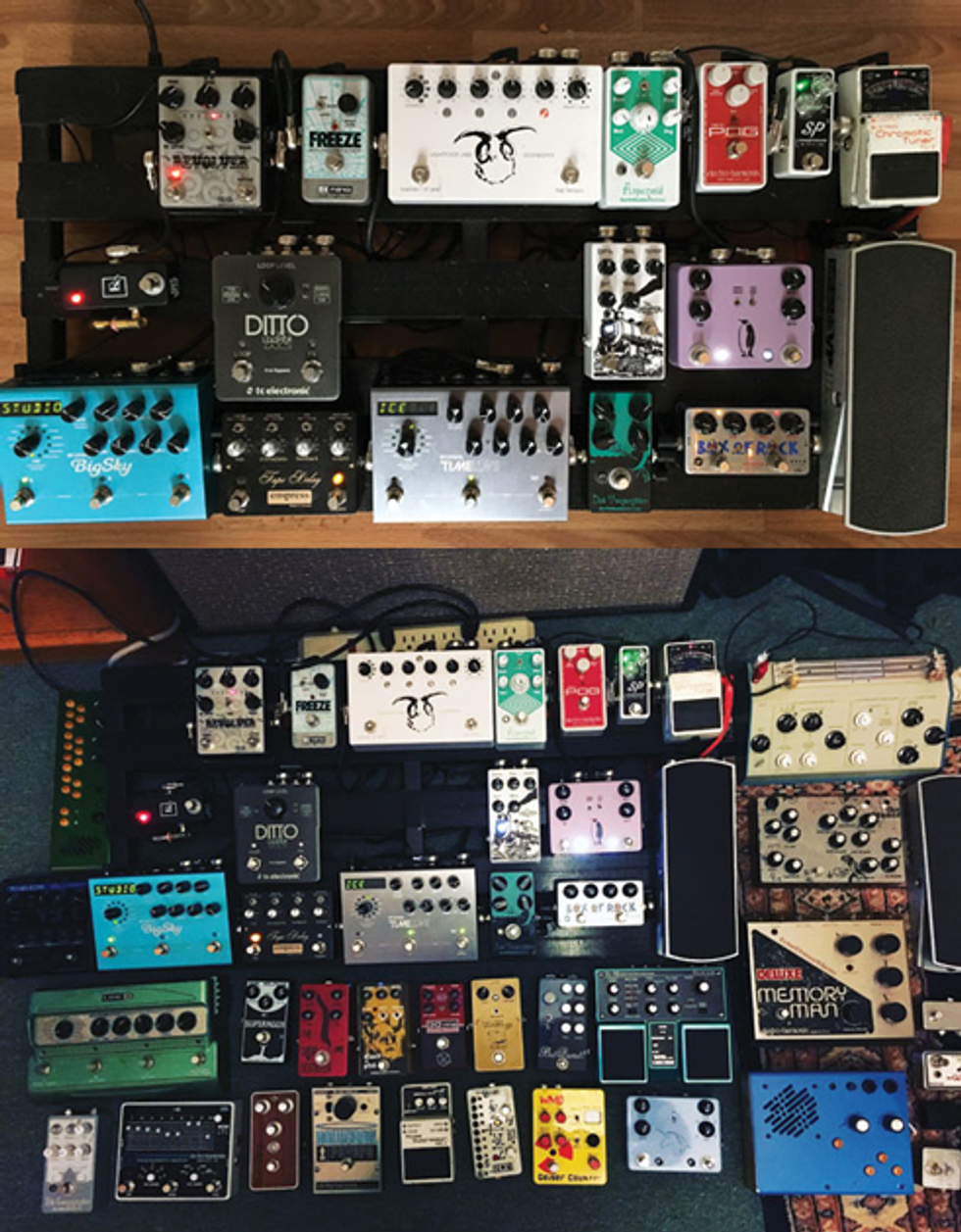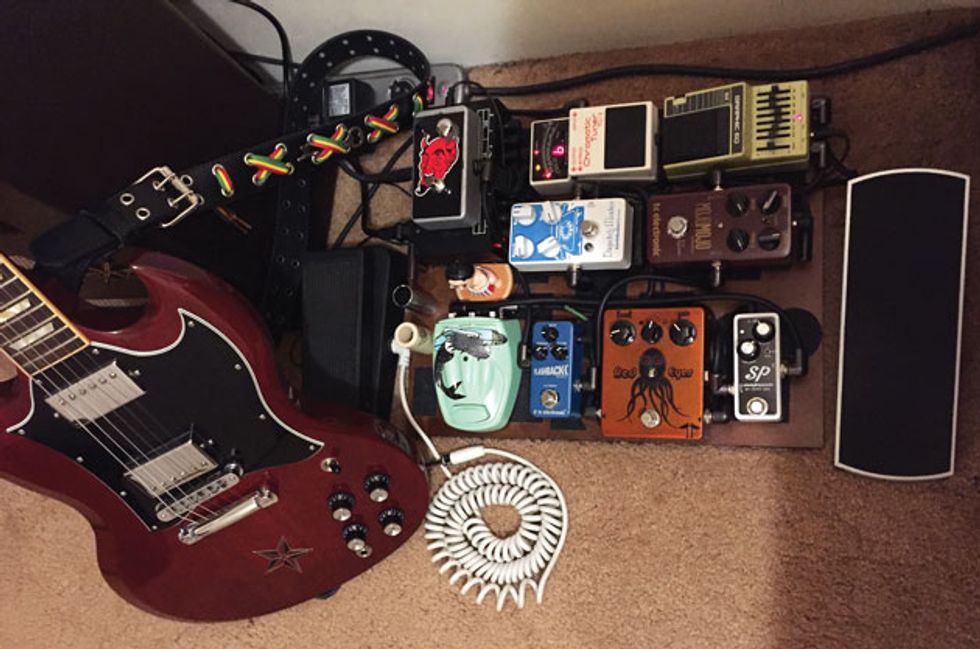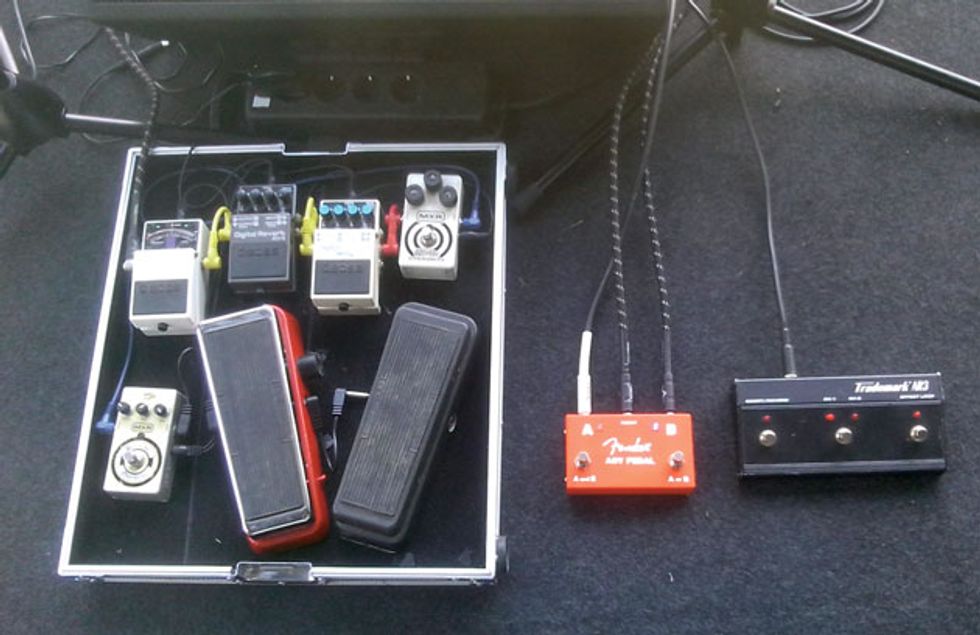 Pedals are universal. As you'll see from these boards assembled by guitarists living across the globe, stomping transcends borders. From Connecticut to California, Canada to Mexico, Portugal to Slovakia, passionate players answered our call to share their prized collection with PG tone freaks.
This year's submissions include an obsessive church guitarist, a 6-stringer with a penchant for gothic art, and a board with a sumo wrestler mascot. A few of you even showed us your effects overflow, including a dedicated room for pedals that don't fit on the gig board … sounds about right!