Another year means another chance to show off your pedal playground.
Ze Peps: Pedals from Portugal
"I was an electric-only player but when I started playing my Taylor 314ce, it blew my mind," says Ze Peps. "I bought it here in Portugal in 2012, and since then it has transformed me as a guitarist. Thanks to that Taylor, I became a professional musician."
He plugs his acoustic Taylor straight into a PA or through this effects pedal rig and into a Roland AC-33. His pedalboard has two MXR Zakk Wylde Overdrives (used simultaneously), and a Boss DD-7 Digital Delay, Boss RV-5 Digital Reverb, Boss tuner, volume pedal, and wah. "The 314ce sounds sweet and I don't even need an anti-feedbacker in the soundhole," he says, "so I end up almost not playing solidbody electric guitar in all of my music projects."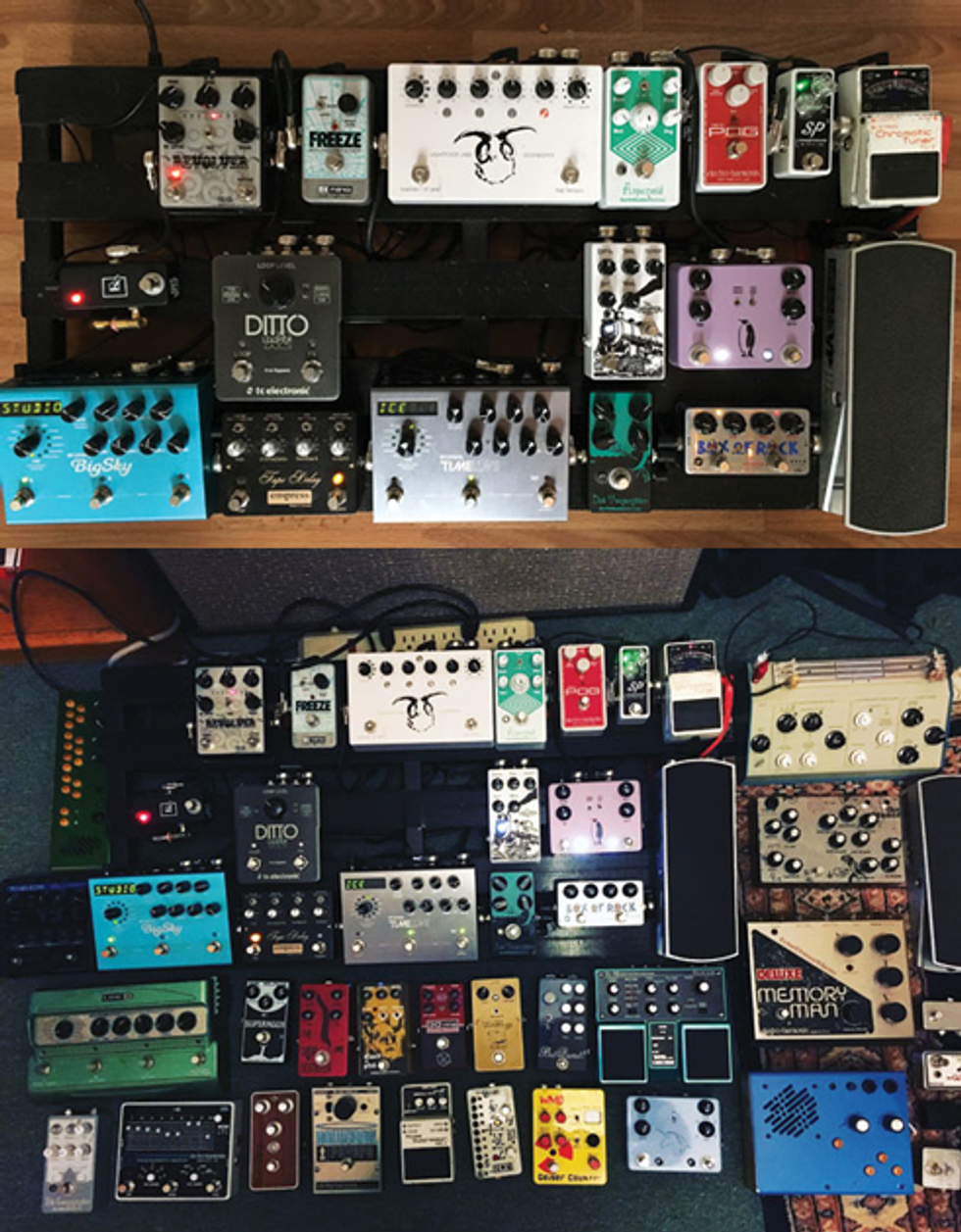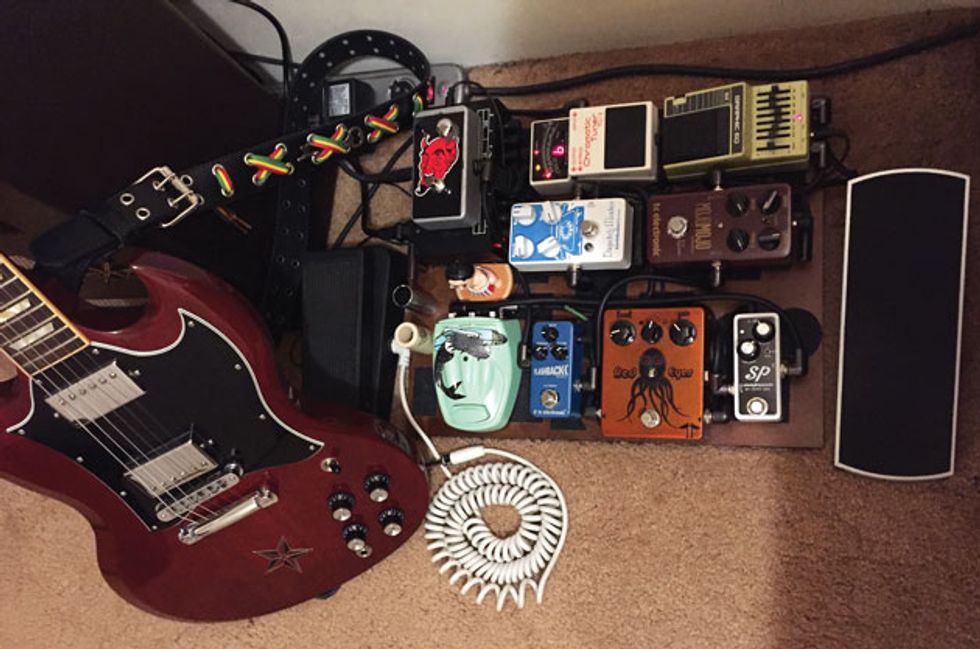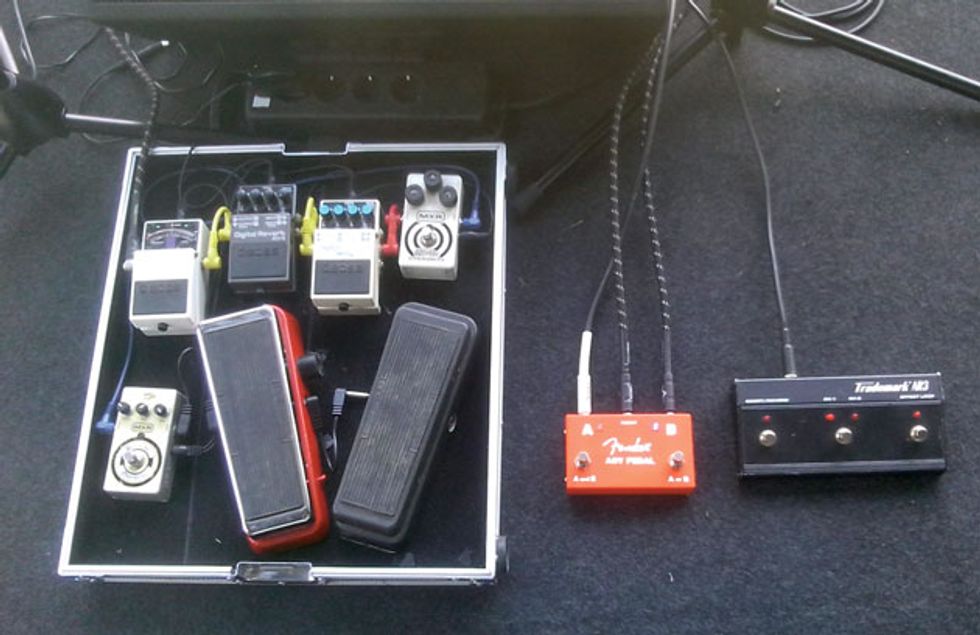 Pedals are universal. As you'll see from these boards assembled by guitarists living across the globe, stomping transcends borders. From Connecticut to California, Canada to Mexico, Portugal to Slovakia, passionate players answered our call to share their prized collection with PG tone freaks.
This year's submissions include an obsessive church guitarist, a 6-stringer with a penchant for gothic art, and a board with a sumo wrestler mascot. A few of you even showed us your effects overflow, including a dedicated room for pedals that don't fit on the gig board … sounds about right!