The Secret of Peter Green's Tone
In June of 1984, I had the opportunity to inspect the "Peter Green" Les Paul Standard.
A week doesn't go by without my being asked about obtaining the "Peter Green tone." Usually the seeker has narrowed their possibilities down to this or that pickup, and just wants some final guidance. Though I'm always surprised to hear the question, it actually begs another.
Which
Peter Green tone?
Most players, regardless of their stylistic leanings, are aware of Peter Green's genius. The English guitarist is revered for his amazing tone and fluid vibrato, and his work is as inspirational today as it was 40 years ago. Clearly influenced by Chicago blues greats like Otis Rush and Buddy Guy, Green had the vocal and songwriting chops to stand alongside his American idols. In early 1969, Green and his bandmates made the sojourn to Chicago's Chess Studios to do just that. To my ears, the slightly restrained playing on the resulting
Fleetwood Mac in Chicago
reveals the raw sound of Green's technique more clearly than the balls-out jams Mac was known for at their live shows. Regardless of the session, Green's use of multiple pickup settings—sometimes within a single solo—demonstrates his adventurous spirit and desire to extract the maximum emotional effect from whatever instrument he was playing. For him, it was about the surroundings—the song itself.
I was lucky enough to see Green and Mac at a 1968 New Year's Eve show in Chicago. The pure power of their signature loping shuffle could make a believer of a stone wall. During the show, Green alternated between a
Les Paul
and Stratocaster. At the time, my limited understanding of the inherent differences between the two guitars did not allow me to detect a major difference. In his hands, the instrument did his bidding.
Fast-forward 15 years: In June of 1984, I had the opportunity to inspect the "Peter Green" Les Paul Standard. At the time, it belonged to the late Gary Moore who was in town supporting Rush on their
Grace Under Pressure
tour. We'd been working together for a while and had become friends, so he called me up when he hit town. Moore had some free time during the day and expressed an interest in visiting the workshop. We were both big Peter Green fans and he mentioned he'd acquired the legendary '59 'burst directly from Green himself. Moore was eager to show the guitar to me—so much so, that when I picked him up at the hotel, he pulled it out of the case before we even got in the car. I remember thinking how surreal it was to be standing on Clark Street in Chicago holding that guitar. We were grinning like little kids with a cool new toy.
Back at the shop, I gave Gary a tour of the place and introduced him to all the guys. Then Gary and I went into my office to play some guitar. I fired up a '68 Marshall plexi and plugged in the 'burst for him. Sitting directly across from me, Moore launched into a note-for-note cover of Fleetwood Mac's "Stop Messin' Round." The dual-pickup position yielded a convincing tone that was both recognizable and unique. Moore handed me the guitar and urged me to give it all I could. We traded the axe back and forth to the delight of the entire shop.
To be honest, when Moore played, it sounded a lot like Gary Moore even when he channeled Green's licks. When it was my turn, I did my best to replicate Green's signature riffs on the very instrument that made the recordings I'd learned from. Moore managed to be gracious about my playing. Still, with both of the guitar's pickups selected, we acknowledged that something was special about the tone. If it had been any other guitar, we might have stopped there.
Up to this point in time, I'd been the owner of a few original Sunbursts, and our shop had bought and sold plenty more. But none had the eerie tone that Green's guitar demonstrated in the middle selector position with both pickups on. I'd always assumed that the hollow tone on particular Mac recordings was the result of an out-of-phase condition. On my guitars, I'd been able to replicate it to a good extent by reversing polarity on one of the pickups. With the actual instrument now in my grasp, I suggested to Moore that we disassemble it and determine the cause once and for all. To my delight, Moore jumped at the chance.
Back on the bench, I carefully removed strings and hardware. A quick look inside the control cavity revealed that everything was stock. Hot to hot, and ground to ground—original pots and caps. It didn't appear to have been resoldered or disturbed in any meaningful way. Carefully removing the pickups yielded the same results. The pickup covers retained their original undisturbed solder joints. Still, I knew that something lurking within gave this guitar its unusual sound. Removal of the pickup covers showed nothing unusual either.
A pickup creates current through the use of a magnetic field coupled with coils of wire. Both the wiring and the orientation of the magnetic poles determine polarity. If you alter either of these, you change the phase of the pickup relative to another pickup. So, with the wiring intact, I decided to test the magnetic polarity with a compass. Bingo! The magnet was reversed on one pickup. Because the pickup internals looked undisturbed, I concluded that it must have been a mistake at the factory. With Gibson having made over ten thousand electric guitars that year, the odds of the mistake showing up in Green's guitar seems incredible. But strangely enough, Joe Bonamassa recently acquired an original 'burst with the same condition!
Much to my surprise, the story of my examination of the Green/Moore guitar has now entered the lore surrounding the instrument, which explains the stream of inquiries. As for the Peter Green tone—here's one more sidebar. Not long after our meeting, Moore received delivery of a guitar we'd built for him. It was equipped with Slammer humbuckers designed for me by Steve Blucher. Standing on the shop's loading dock, I took a call from Moore who was almost screaming with enthusiasm. "What pickups are in this guitar?" he demanded. "They sound better than Greenie's guitar!" He asked me to ship him a half dozen sets immediately for his other guitars. I agreed and hung up the phone, but the depth of his statement didn't sink in for a few days. I laughed as I realized that tone is often "Greener" on the other side.
---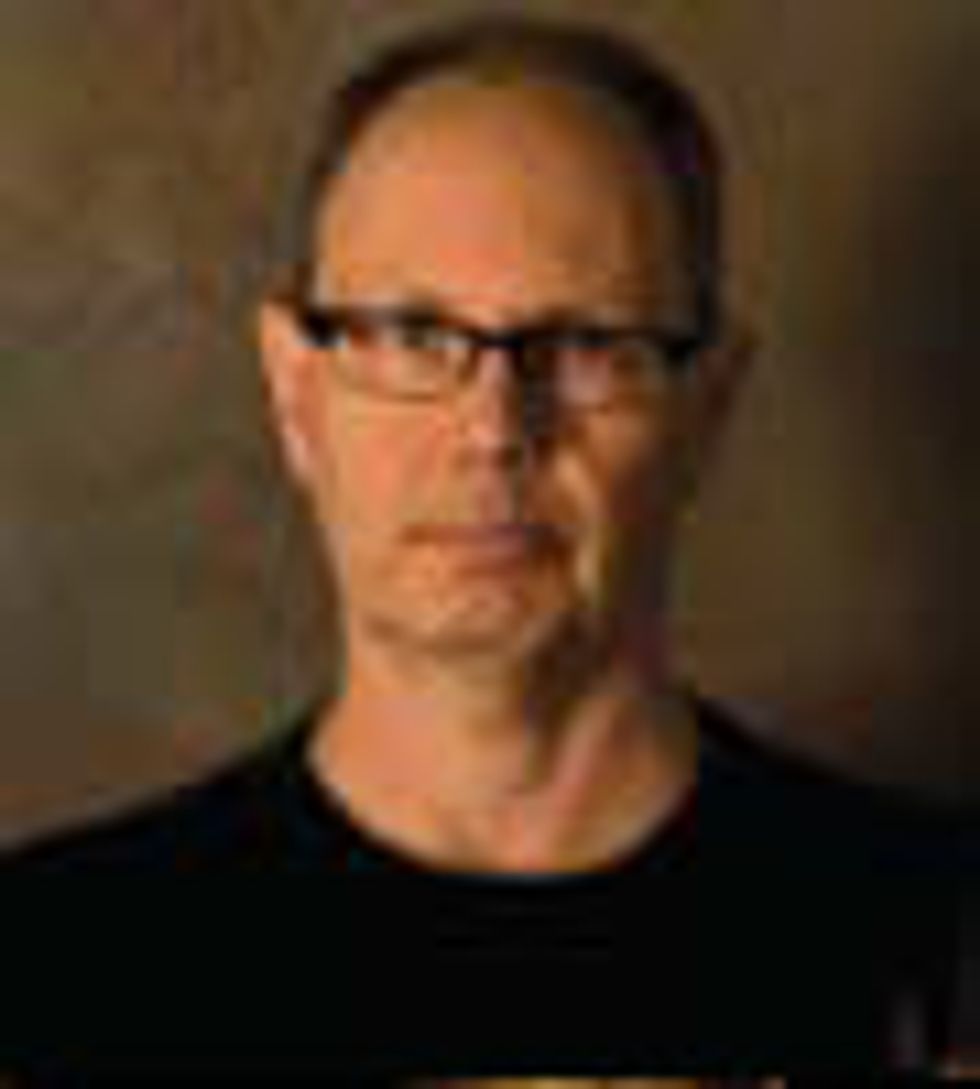 Jol Dantzig
is a noted designer, builder, and player who co-founded Hamer Guitars, one of the first boutique guitar brands, in 1973. Today, as the director of Dantzig Guitar Design, he continues to help define the art of custom guitar. To learn more, visit
guitardesigner.com
.