Enter for your chance to WIN one of SIX Pedals during Pedalmania 2022! This giveaway runs September 5 - 19, 2022.
Ready to enter? Click here to jump to the bottom.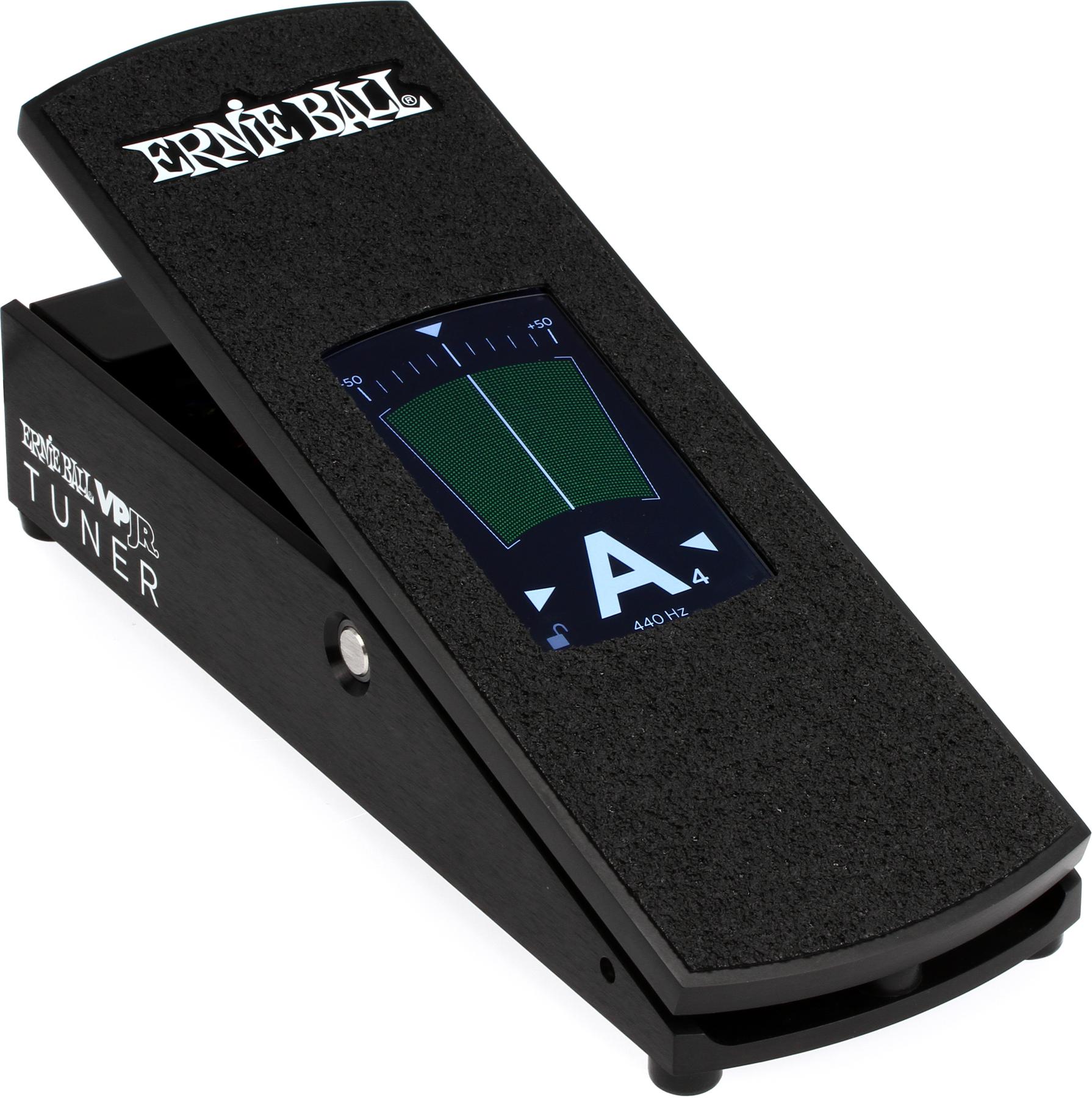 The VPJR Tuner pedal combines Ernie Ball's world-renowned volume pedal with an enhanced definition digital guitar tuner. In the heel-down position, the pedal's vibrant touchscreen automatically enters tuner mode, allowing for silent tuning. As the foot sweeps forward, the screen switches to volume mode, providing a graphic display of your volume level. Alternatively, the screen can remain in volume mode or tuner mode, regardless of the pedal's position in the sweep. Simply double-tap on the touchscreen to toggle between modes. The VPJR Tuner provides the same rugged construction and time-tested performance as Ernie Ball's traditional volume pedal, resulting in the most useful guitar tuner pedal on the market.
Ernie Ball
The Fulltone Custom Shop SUPA-WAH, with its gorgeous Metallic-White finish, takes our legendary CLYDE Wah concept to the next level by offering two additional Modes, for a total of Five unique voices. Like having five totally different Wah pedals at your disposal, the modes are accessible via a large rotary switch located on the right side of the pedal! PHAT mode is the throatiest, most vocal Wah sound and my personal favorite. SUB is deep, grunty, and unbelievably expressive...works great on Bass, but certainly not just for Bass players! The SUPA-WAH is powered by a matched-pair of rare BC109B transistors (subject to availability) which were the same ones used in 1960s Vox Clyde McCoys. There's an adjustable input LEVEL Knob allowing the signal to hit the wah circuit cleanly (when turned down) or to overdrive it for grit and more overtones (when turned up).
Fulltone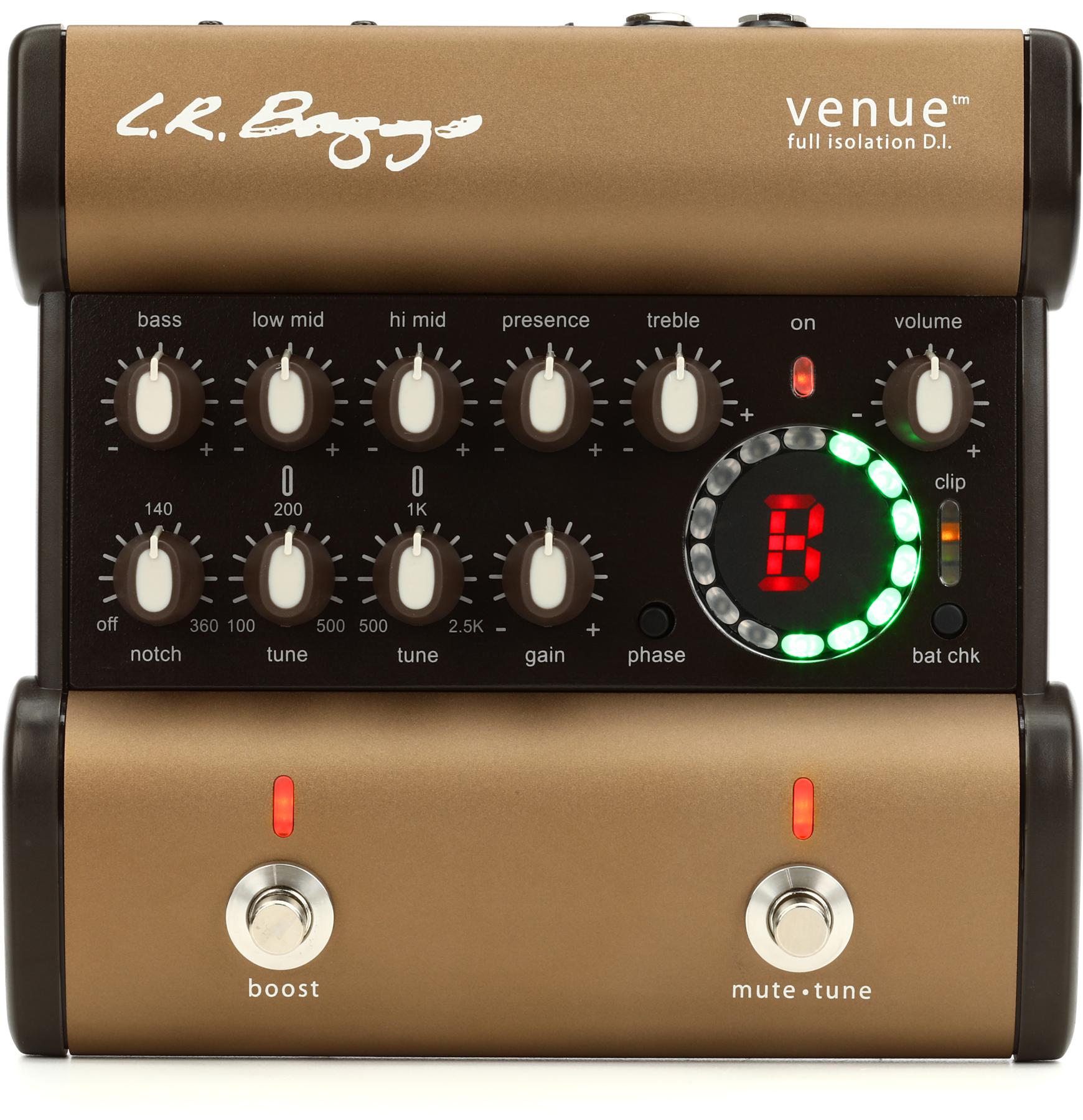 Full Isolation DI/Floor Box
LR Baggs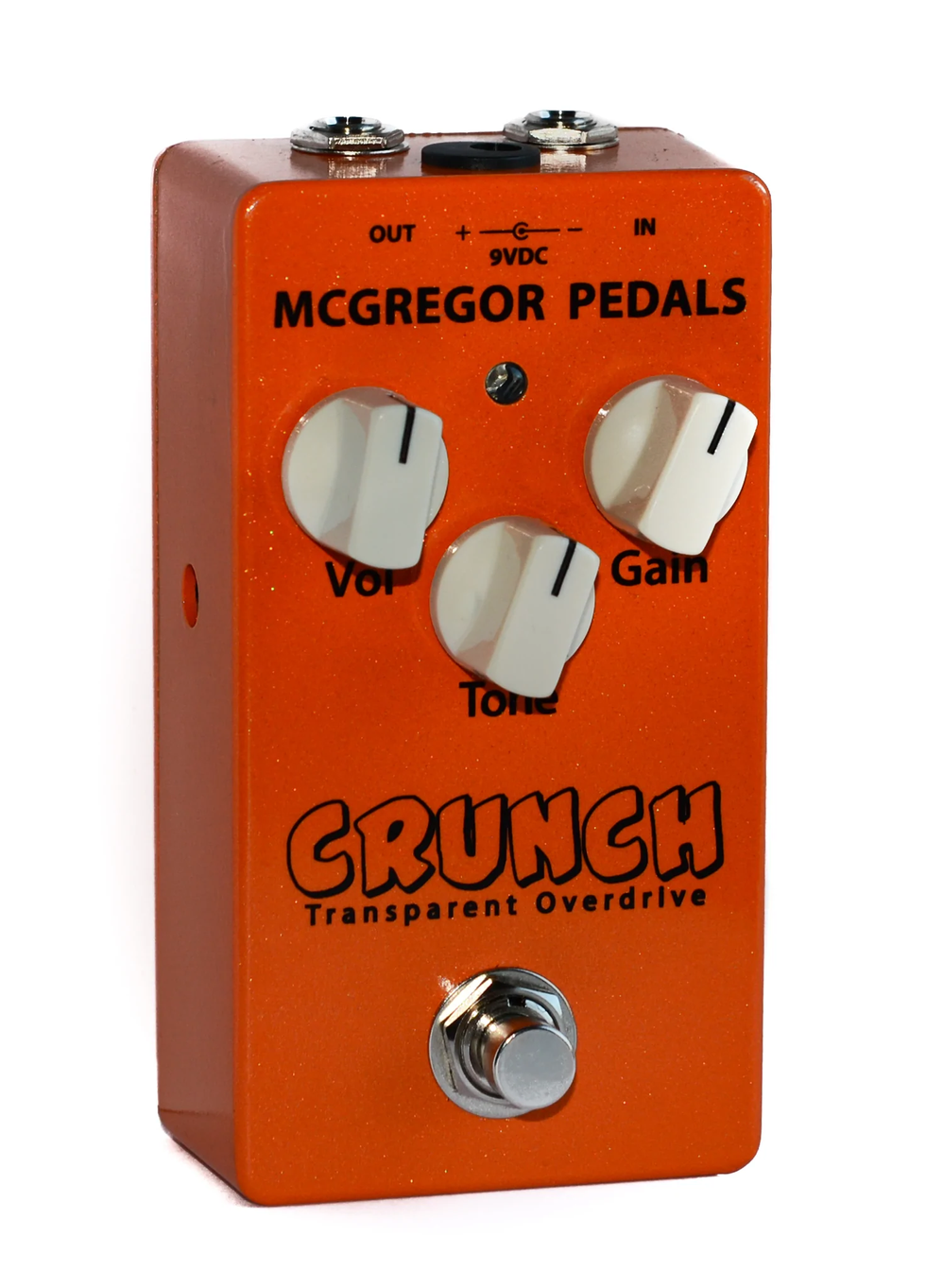 The Crunch Transparent Overdrive pedal started one afternoon when Michael Schau, the best guitar player I know, told me that he could never find a low-gain overdrive pedal that was truly transparent. I figured it was time to use my physics background; I started researching and came up with a proof of concept as well as a long list of modifications/improvements. Mike heard the proof of concept and told me to "...not change a f***ing thing." I ignored him and spent a year making mods, only to end up pretty close to where I started. Mike's been playing it live and in recordings ever since.
McGregor Pedals
TWA is very excited to announce our first signature model, as well as our first collaboration with Tube Screamer creator Susumu Tamura – the Scott Henderson SH9 signature distortion.

With the SH9, Mr. Tamura has taken the classic Sonic Distortion circuit that he invented in 1981 and re-worked it to meet Scott Henderson's exacting performance standards.

The primary improvement was a re-design of the pedal's tone stack, shifting the center frequency for more focus in the lows and lower-mids. Even as the SH9's Tone control is turned up, there is no loss of the bass frequencies that Scott considers essential for playing in the higher registers on the guitar.

This increased note girth combined with the SH9's inherently compressed sound allows Scott to effortlessly articulate the fluid, horn-like lead tones that he is famous for.

Other useful improvements include an increased output level that helps the pedal to be heard clearly in a full band context, as well as 9- or 18-volt operation for increased headroom with less compression and a slightly different character to the distortion.

The SH9 Scott Henderson signature distortion features the following –

• Signature distortion pedal inspired by classic SD-9 circuit
• Thick, compressed, amp-like tone
• Improved Bass and lower Midrange response
• Increased "girth" on high-register notes
• Allows notes to "speak" properly
• Increased output level
• JRC4558 OpAmp
• Optional 18-VDC operation for increased headroom, less compression and alternate drive signature
• True Bypass switching
• Die cast zinc enclosure with custom powder coat
• Made in USA
Totally Wycked Audio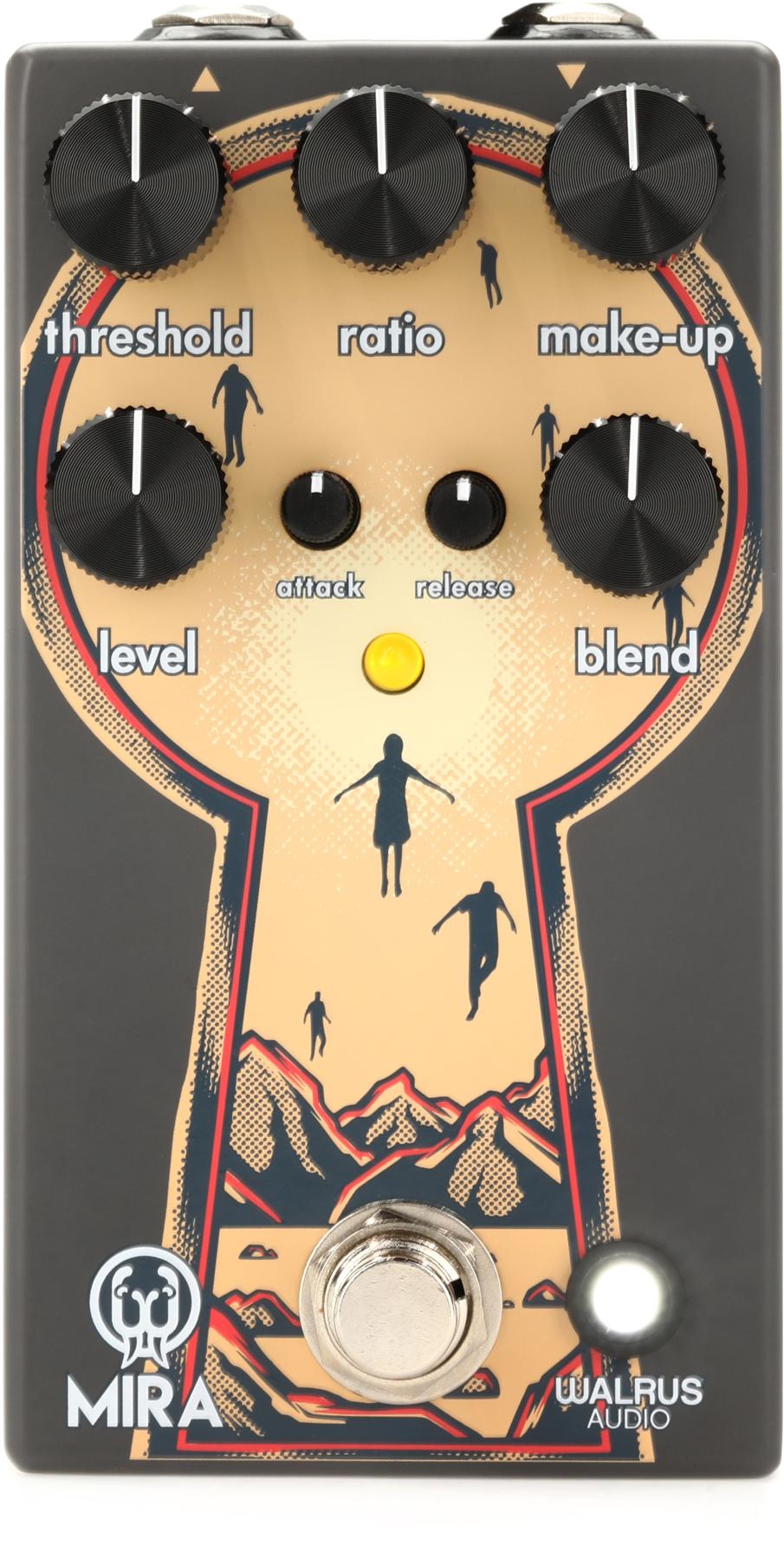 The Mira is a true bypass optical compressor offering studio-grade sound sculpting and sustain packed with controls you'd normally only find on studio units. Use the Blend knob to mix in your compressed sound with your clean tone to maintain note clarity while offering increased sustain. Mira also offers in-depth control over Attack, Release, Ratio, and a Make-Up knob to help maintain unity levels after your signal has been compressed. For higher headroom, Mira runs internally at ±15VDC.
Walrus Audio
The world's lightest 50 Watt valve amps, now available in 2x12 combo format, featuring built-in reactive load and a universal power supply.
Available in two formats, a classic EL34 design and a higher gain 6L6 model, these amps are simple to use but highly versatile. Developed after months of forensic examination of vintage valve amps, the intuitive two channel set-up deliver our best ever cleans and overdrives. An reactive load is built into each St. James amp, this allows you to run the valves flat out without having a speaker connected. Normally you would have to pay over $1000 for an additional piece of equipment – St. James has it included.
Add in Cab Rig, our next-generation DSP speaker simulator to capture incredible tones via USB / XLR D.I. out or headphones. The Power Reduction switch allows you to select 50 Watts, 2 Watts or Sag to easily get the perfect balance of power and response for any situation from studio to stage. The unique Celestion Zephyr lightweight ferrite speakers, candlenut plywood cabinet and universal power supply all go together to create 50 Watt valve amps that are less than half the weight of a traditional valve amp. The 2x12 combo weighs only 17kg: these are the lightest 50 Watt valve amps in the world and deliver amazing tones without compromise.
Features 
Built-in reactive load: St. James amps have a built-in reactive load allowing you to drive the valves without a speaker connected. The reactive load mimics the electrical response of a typical loudspeaker to deliver the authentic valve power-amp tones possible in the studio or at home. No need to spend over $1000 on another piece of equipment.
Power reduction: Based on Blackstar's patented Dynamic Power Reduction design you can easily switch from 50 Watts for the loudest clean headroom, down to 2 Watts for practicing, recording or smaller gigs, or a more overdriven power amp tone. The third option is Sag. This setting generates more power supply 'sag' to accentuate the allimportant amp compression, the 'feel' is softer and more 'vintage'.
Universal power supply: Blackstar's universal power supply, is lightweight and can be used anywhere in the world from 90V to 264V 50/60Hz.
Lightweight cabinet: Candlenut plywood is used for strength and lightness and its beneficial acoustic properties, creating a roadworthy cabinet that sounds great and won't let you down.
Stunning boutique looks and a new illuminated logo: Desirability is as essential as amazing sound, so we're delighted to share a completely new look for St. James including an illuminated logo inspired by our original Artisan amps.
See How These Players Reacted to St. James (Full Length) | St. James | Blackstar
The St. James 2X12 EL34 and 6L6 50 Watt amps are now available at your favorite Blackstar dealer for $1,499.99. Learn more at www.blackstaramps.com.

Based on the Mighty Plug, Mighty Plug Pro offers more functions, flexible block routings, and live stream applications.
Nu-X Mighty Plug Pro is a powerful headphone amp for both guitarists and bassists, featuring various effects, Amp Modeling, and Impulse Response (IR) cabinet models. Based on his little brother Mighty Plug, Mighty Plug Pro offers more functions, flexible block routings, and livestream applications. You can stream Bluetooth playback, microphone signal, and guitar signal through USB with OTG onto your mobile device to do live streaming or making videos.
Nu-X Mighty Plug Pro highlights include:
TS/AC-HD (White-Box) Amp Modeling Algorithm offers realistic playability & feedback.
512 samples IR resolution (36 premium built-in IRs and 18 user slots for 3 rd party).
GATE, CMP, EFX, AMP, IR, EQ, MOD, DLY, RVB effect blocks with freely adjustable order.
White-box algorithm EFX offers analog response and natural chaos.
Stereo DLY / RVB effects with gorgeous tone.
High quality earphone out preamp supports TRRS headset or earphone with MIC.
Intuitive MightyAmp APP & Mighty Editor edit software.
7 presets with ACTIVE functions. (PRESET switch toggles ACTIVE ones sequentially.)
Available for live streaming and recording.
Ultra-low system latency (1.2ms) and wide dynamic range (103dB).
Nu-x Mighty Plug Pro carries a street price of $109. For more info, please visit nuxefx.com.
Introducing MIGHTY PLUG PRO | NUX