Melody: How to Write Great Tunes
Author: Rikky Rooksby $22.95 backbeatbooks.com As guitar players, we tend to work exclusively in riffs, visualizing the fretboard in terms of shapes and patterns that can be called upon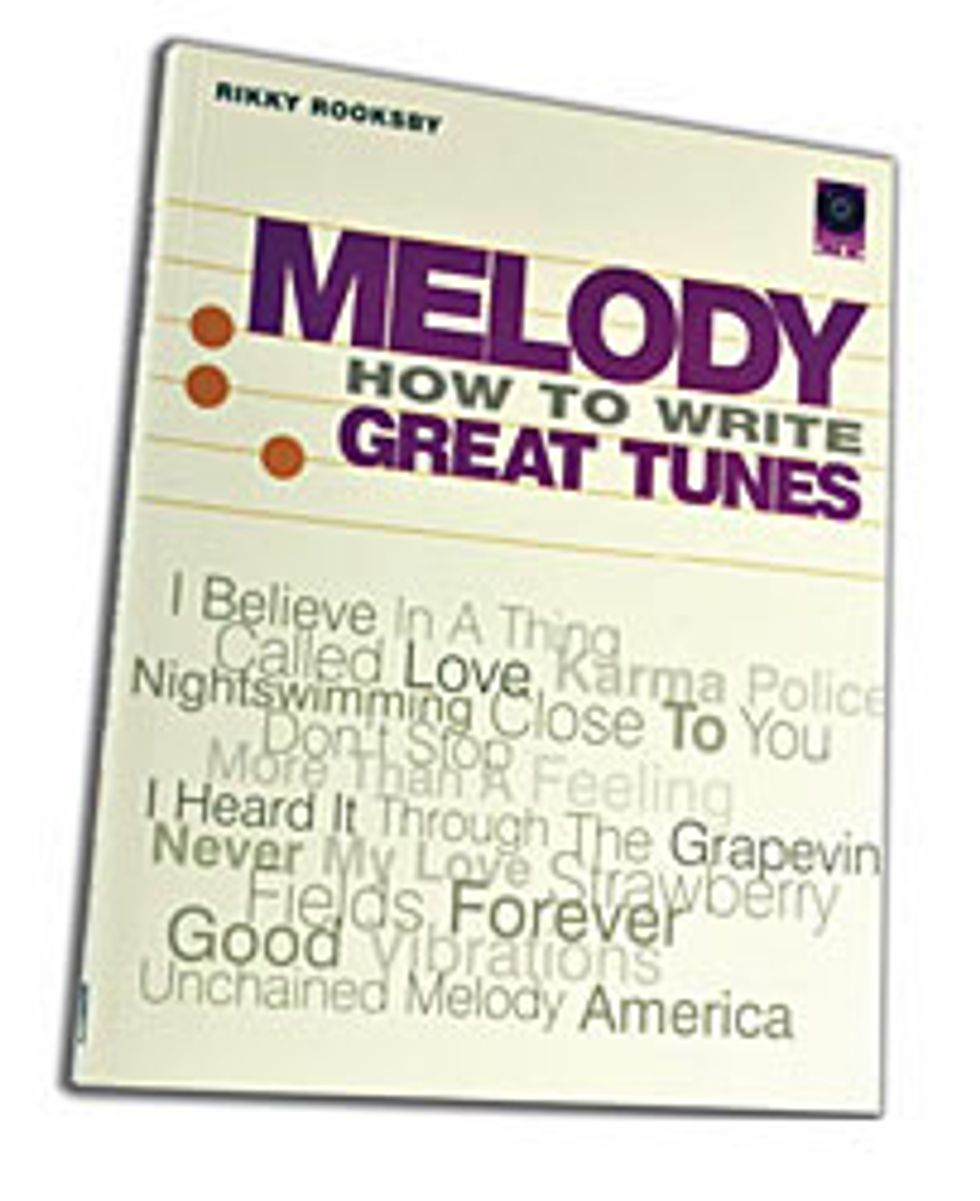 Author: Rikky Rooksby
$22.95
backbeatbooks.com
As guitar players, we tend to work exclusively in riffs, visualizing the fretboard in terms of shapes and patterns that can be called upon in a moment's notice during a basement blues jam. In comparison to some of our more classically trained brethren it may seem a primitive way to construct a musical line, but for us rock n' rollers, it's all we need. But what happens when the band is ready to start writing and recording original material? Unless your have a hankering to make your debut on late-night college radio, hastily thrown together licks don't equate to airplay.
Simply put, if you want people to pay attention, you've got to have a convincing melody. And while the piano has long been the tool of choice for aspiring songwriters, author Rikky Rooksby frequently tips his hat to guitarists within the pages of Melody, from making tablature an integral part of the lessons to analyzing melodic examples from bands like Zeppelin and Radiohead.
Rooksby opens the book by semi-lamenting the death of melody within popular music – a trend that began with rhythm-obsessed pop and soul acts of the late sixties – but quickly turns it into a challenge for readers to write their own, can't-get-it-out-of-my-head hooks. The lessons start slowly, introducing root notes, keys and working in quarter notes to completely eliminate rhythm from the equation. Fortunately the lessons pick up, and soon readers will be knee deep in graduate study topics like off-key tricks and harmonization. For the auditory learners out there, the book includes a comprehensive CD; every example is played in a simple, sparse arrangement, so you can hear exactly what's going on with the melody.
No matter where you might fall on the songwriting spectrum, from a seasoned vet looking to polish those chops to a beginner looking to make an impression, Melody will show you how to write the songs that make the whole world sing, the songs of love and special things.