Morley Unveils the Michael Amott Mini Wah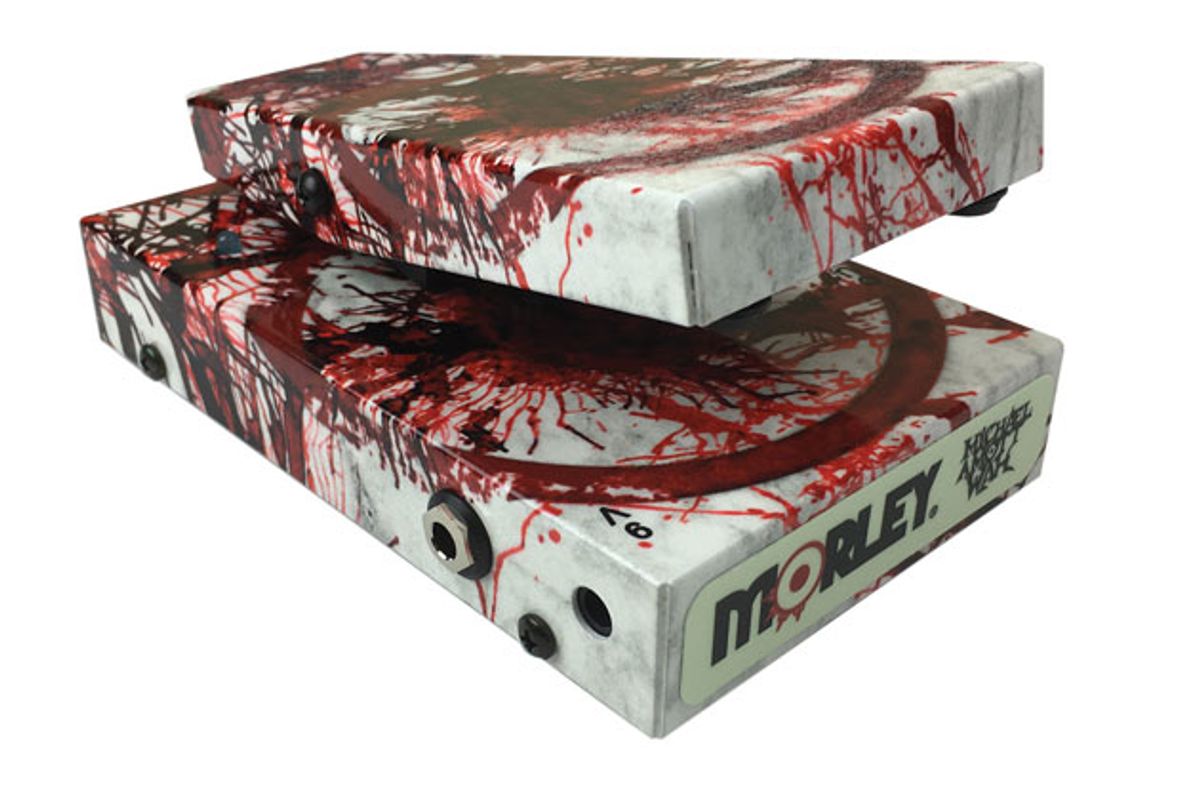 The heavy metal veteran's signature wah features an electro-optical design and is limited to only 500 pieces.
Glendale Heights, IL (October 3, 2018) -- Morley, makers of pedals, switches, and Ebtech audio solutions, announced the official release of the Michael Amott Signature Mini Wah. Metal Veteran Michael Amott is guitarist and founder of Arch Enemy and also his vintage rock band Spiritual Beggars.
The Michael Amott Wah is a limited-edition wah from the Morley Custom Shop with only 500 pieces available worldwide. It is electro-optical so there is no pot to wear out and get scratchy. The switchless design means you simply step on to activate the wah and step off to go to bypass. The wah uses our new custom MQ2 inductor and True Tone buffer circuit to prevent signal loading or tone suck. It has a cool blue LED that can be seen outdoors. It's built into heavy metal cold-rolled steel housing, has an easy access "Quick Clip" battery door and most notably, covered in Michael's signature blood splatter design as seen on his signature Dean Tyrant X Splatter guitar. DISCLAIMER: No wahs were hurt in the creation of this signature pedal.
Measuring in at 6.85" in length, 4.5" wide and 2.75" in height, it's perfect for pedalboards, gig bags and crowded stages. But don't let the size fool you, this wah is designed to Michael's preferred tone and sweep and will cut through the heaviest of guitar tones.
Morley's Bill Wenzloff states, "We are honored to have Michael Amott working with Morley. He is a legendary Metal Icon with years of powerful, melodic, heavy music spanning 3 decades from the bands Carnage, Carcass, Spiritual Beggars and most notably Arch Enemy. We knew that with Michael onboard, he'd come up with something as cool and heavy as the music he creates. He nailed it, hence the blood on each pedal..."
For more information:
Morley