Oh no—it finally happened! Now the big question: How long before my verve for guitar recovers from Covid?
This past Sunday I awoke to a very un-Sunday sensation. Hovering on the edge of consciousness, as yet still incapable of contemplating what Sunday mornings are for (lounging in bed till coffee's made and lunch plans are set, of course!), I was suddenly struck by a godawful stench. As one does, I wrinkled up my nose, lifted my head to look around in disgust, and took a couple more sniffs to see if … I don't know—maybe I'd dreamt it? Or woke up incontinent? Then I tasted the putrescence. Then … nothing.
Fuuuuuuuck.
Given that my wife hadn't mentioned the unspeakably rank odor, I concluded I'd woken in time to witness the neurological flashpoint at which my olfactory system officially snuffed it. See, it was day four of what had been, until then, a pretty tame Covid infection—my first and only to date, as far as I know (thank you, vax scientists!). I'd been feeling drained, achy all over, and had a slightly sore throat and ears. But until then I'd never experienced the strangeness of eating without tasting. Just to be sure, I scrambled for the nightstand, threw three mini Altoids in my mouth, and groaned. No minty sting. No tingle. Just three flavorless little chalk blocks floating around my infected maw.
Since then, I've been contemplating the futility of consumption. Coffee tastes like water tastes like whiskey. Minus the burn of alc-e-hol. (Not that one drinks these things for interchangeable reasons.) Putting food in my face has become about two things: staving off hunger pains and storing up enough nourishment to recover ASAP.
Sometimes when I pick up my guitar, I have the same feeling. This song is in a different key and a different tempo, with a different pickup selected and maybe a different stompbox combo. But no, it still sounds like boring ol' me.
Then something miraculous happened: In the wee hours that night … or maybe the next, who can keep track? … I found my stomach wrenching for lack of grub and went down for a quick bowl of my favorite cereal—Raisin Nut Bran. As I chomped down on the first mouthful, I was elated to find I could taste again.
Only I couldn't. My mouth felt the sloshing of refreshingly cold milk, the bran flakes' crisp, rough texture, the chewiness of the yogurt-covered raisins, and for a split second my brain made the final leap. Of course the sweet, nutty taste was there too!
Alas, no. Out of sheer habit, my mind wantedto join in with flavor party favors. But the bowl's contents could've tasted like sardines and rats for all my mouth truly knew.
Sometimes when I pick up my guitar, I have the same feeling. This song is in a different key and a different tempo, with a different pickup selected and maybe a different stompbox combo. But no, it still sounds like boring ol' me. Maybe if I grab a different guitar and/or plug into a different amp. Nope, still me. How. Lame.
I'm certain I'm not the only one who feels this with regard to my playing. We all go through it. Covid or not, we just have to keep reminding ourselves that, for whatever reason, I might not be feeling it right now, but I do know how to make a good cup of coffee, I do know the difference between bilge and potable water, and I certainly know Skrewball is a delightfully tasty, if ridiculously sweet whiskey. Likewise, I do know some cool chords, and I do have a feel for rhythms and melodies that are kind of neat. My palate for them may be lacking at the moment, but it will return sooner or later. In the meantime, keep the nutrients coming and the guitars twanging.
We polled our readers to find the coolest guitar shops in the US, and here are the first half of the results, in no particular order.
"We asked PG readers what is the coolest guitar shop they've been to in the US. And while long-gone favorites like Manny's Music (New York) and Black Market Music (San Francisco) came up again and again, there were even more current shops topping readers' favorites list. We compiled the 20 most mentioned stores and quickly realized there were too many great photos we'd have to cut in order to get them all in one gallery. So here's the first installment in no particular order. If you're wondering where your favorite is, it may be coming next time, or we might not be aware of it, so feel free to leave your faves in the comments section."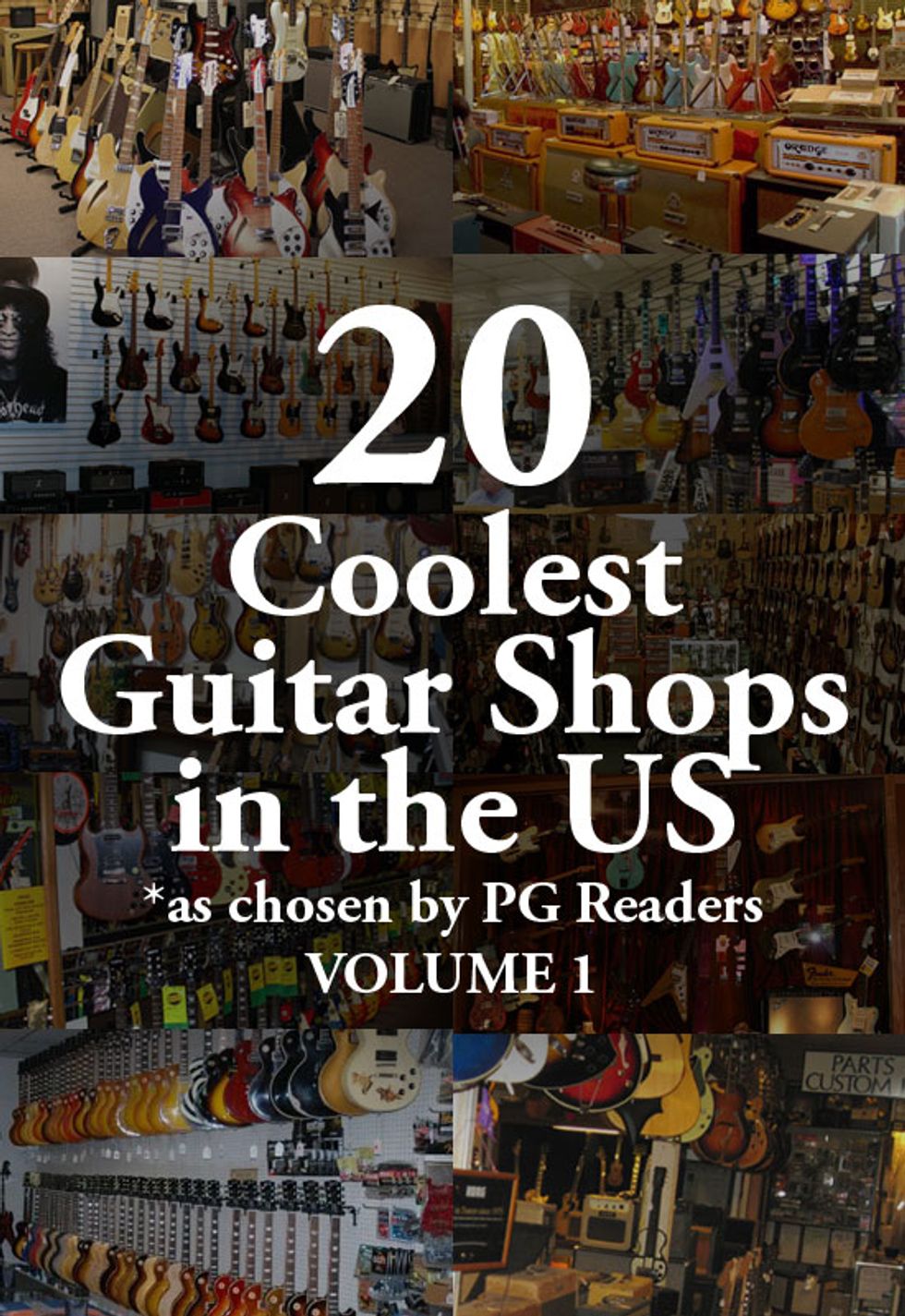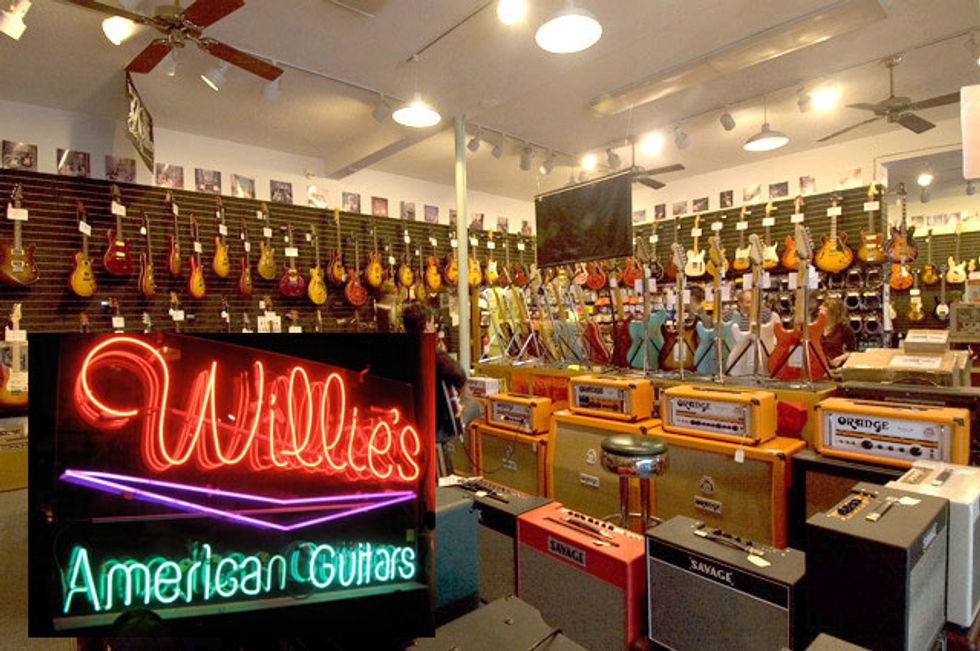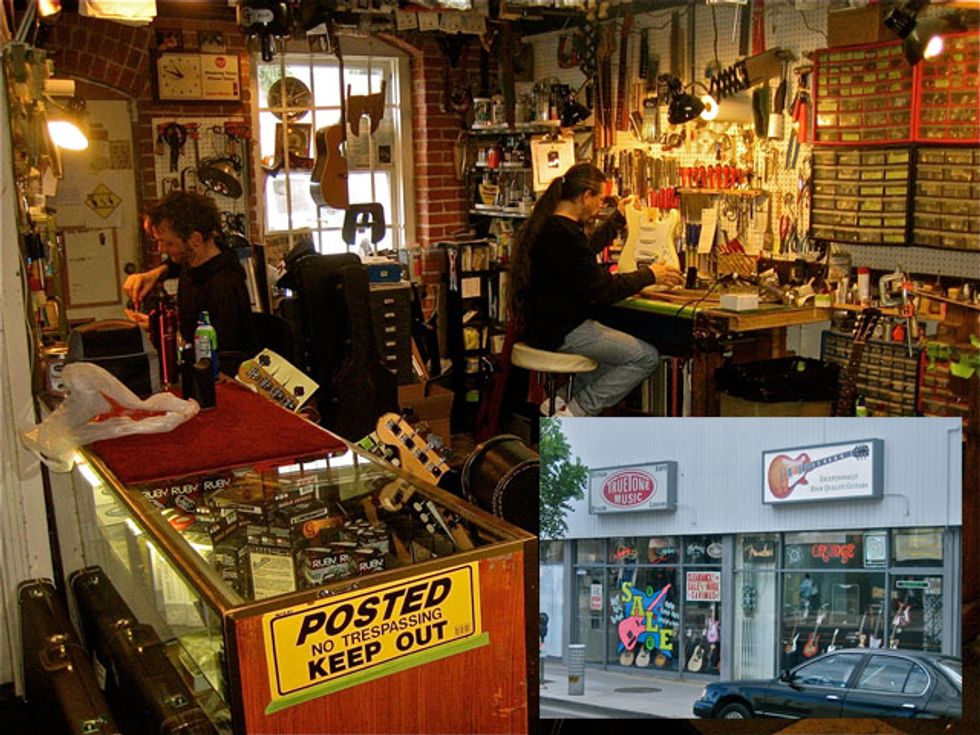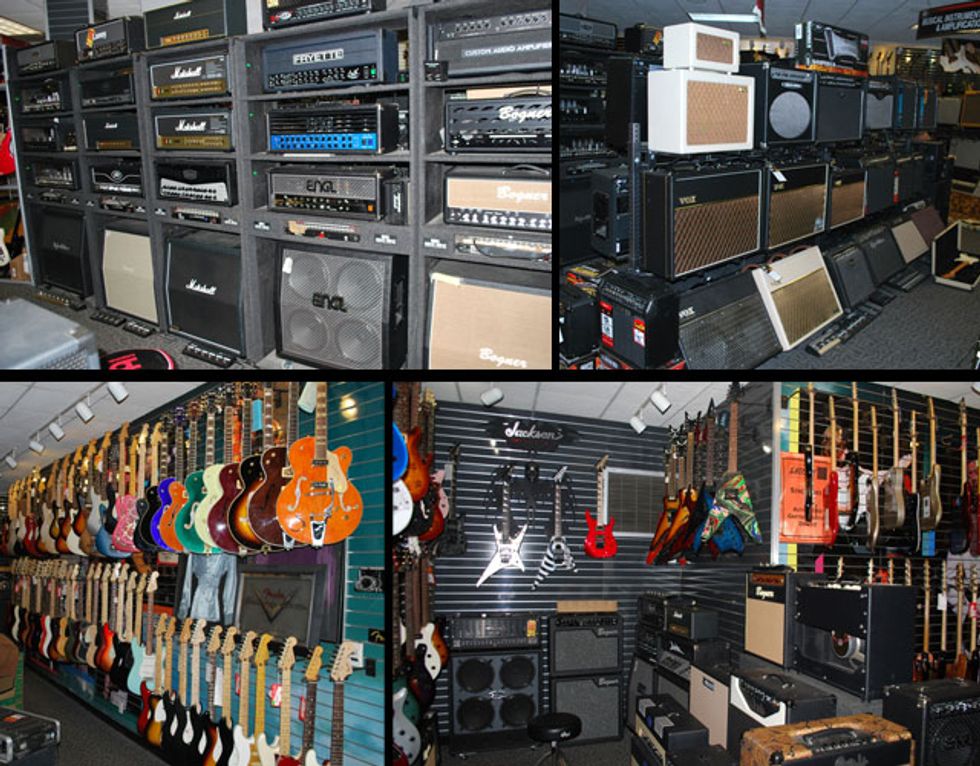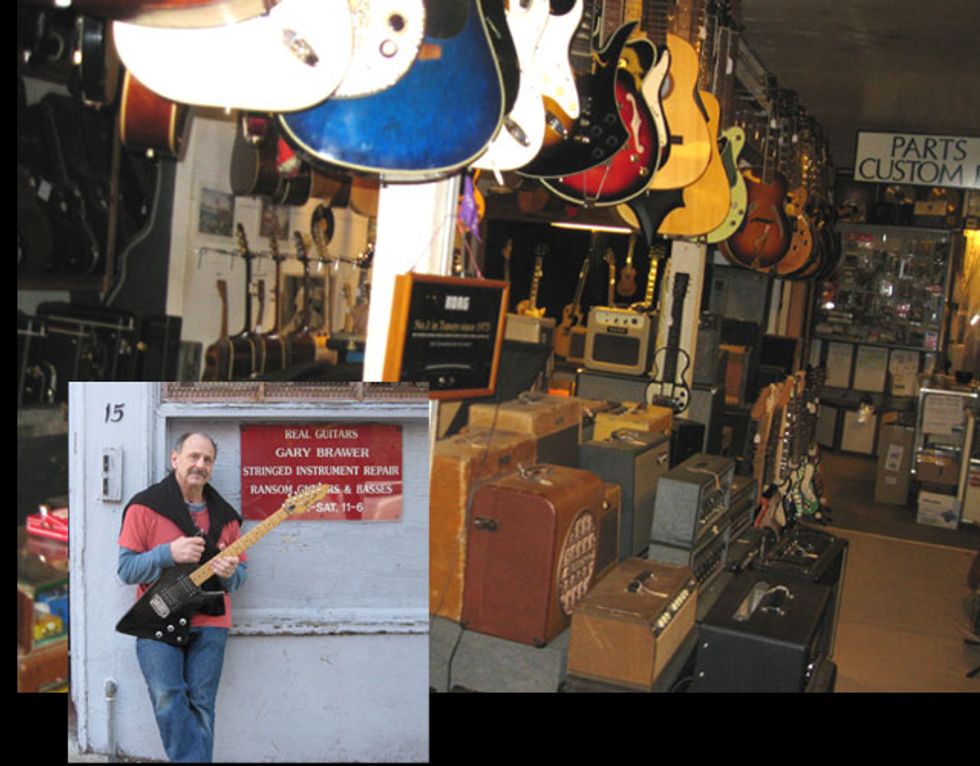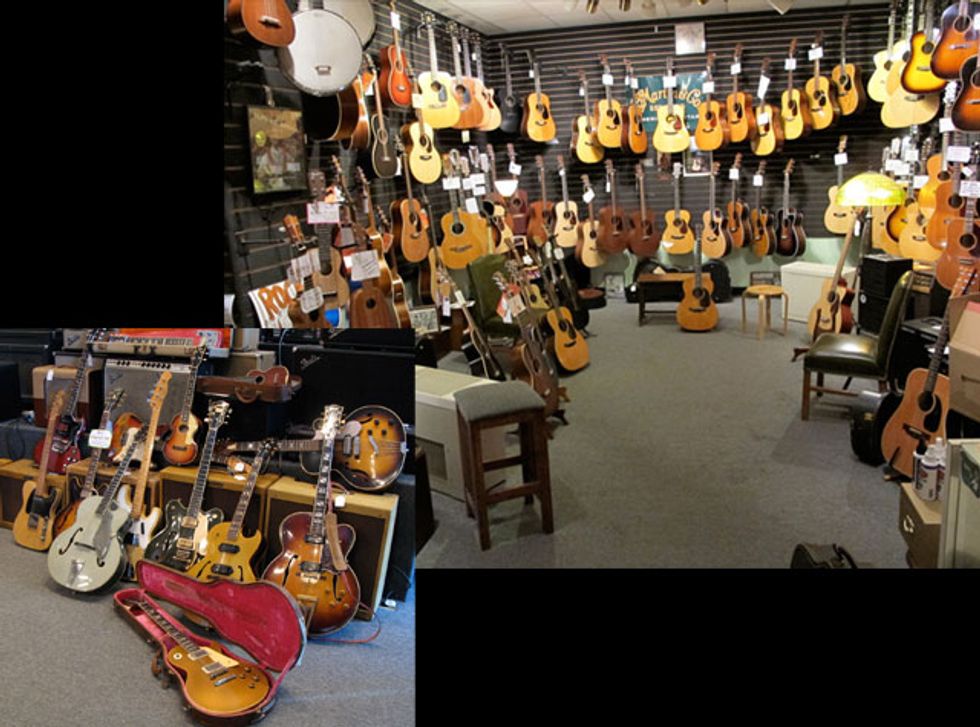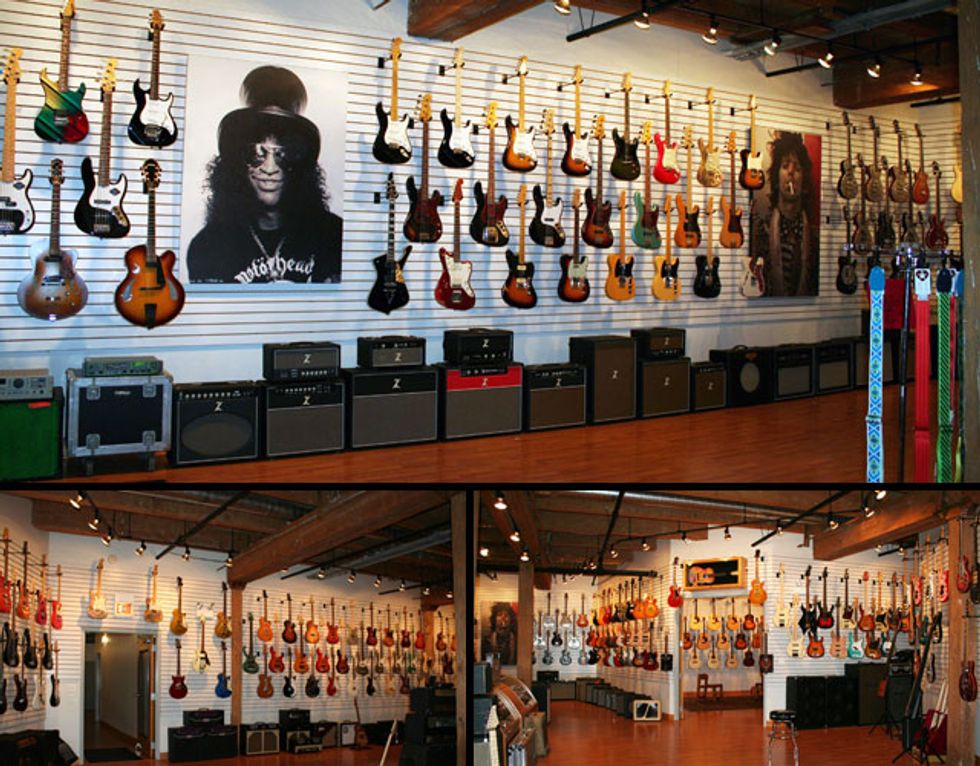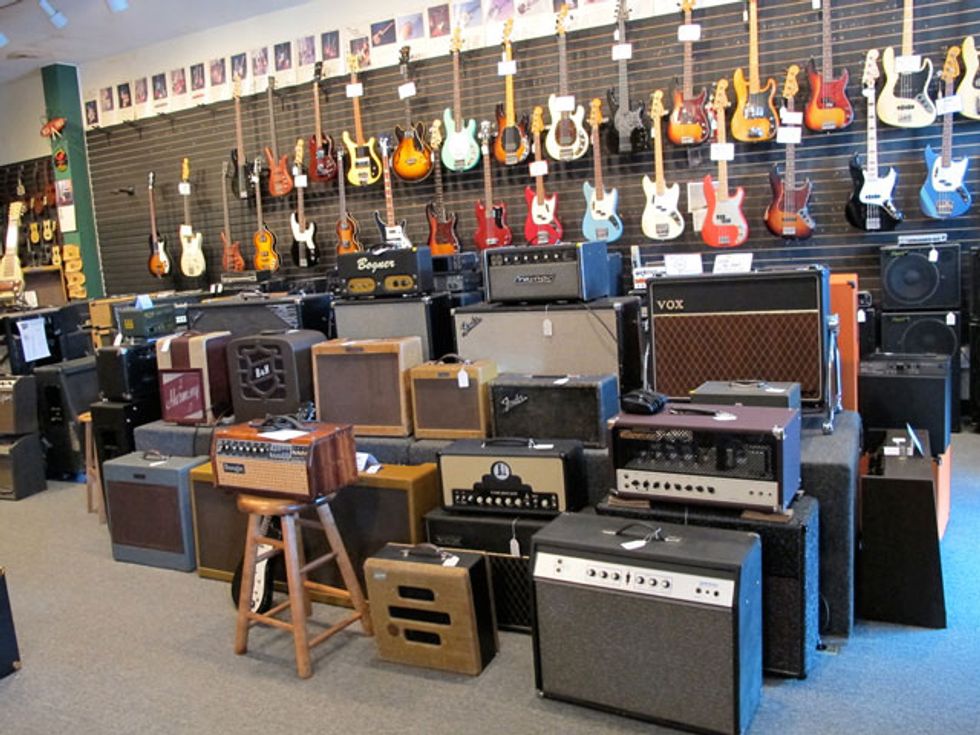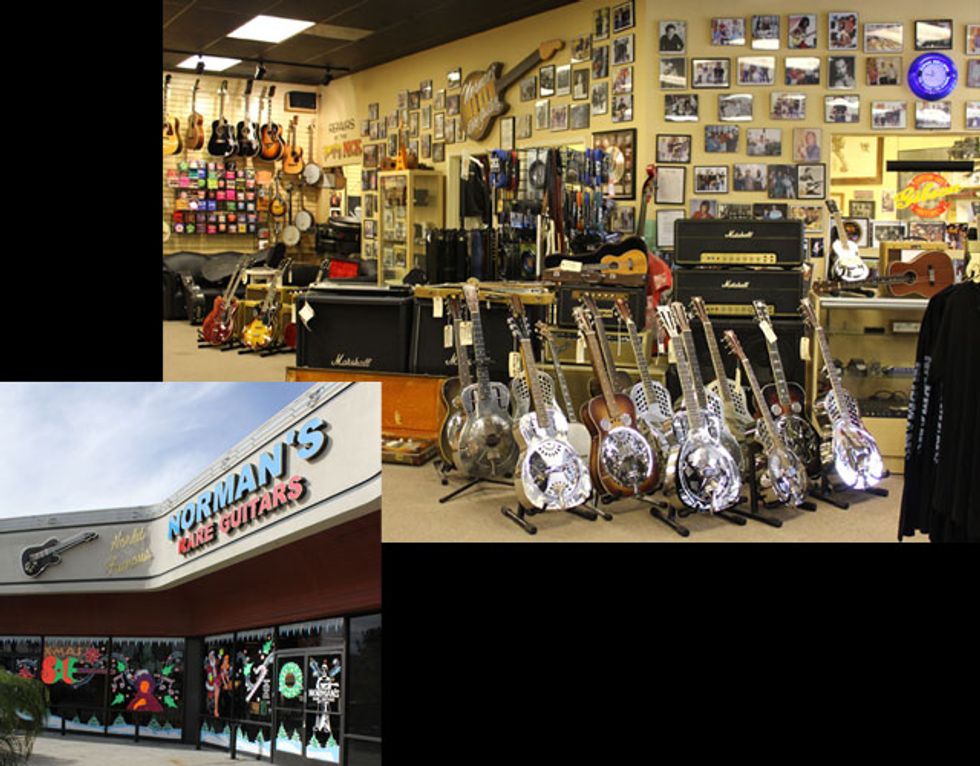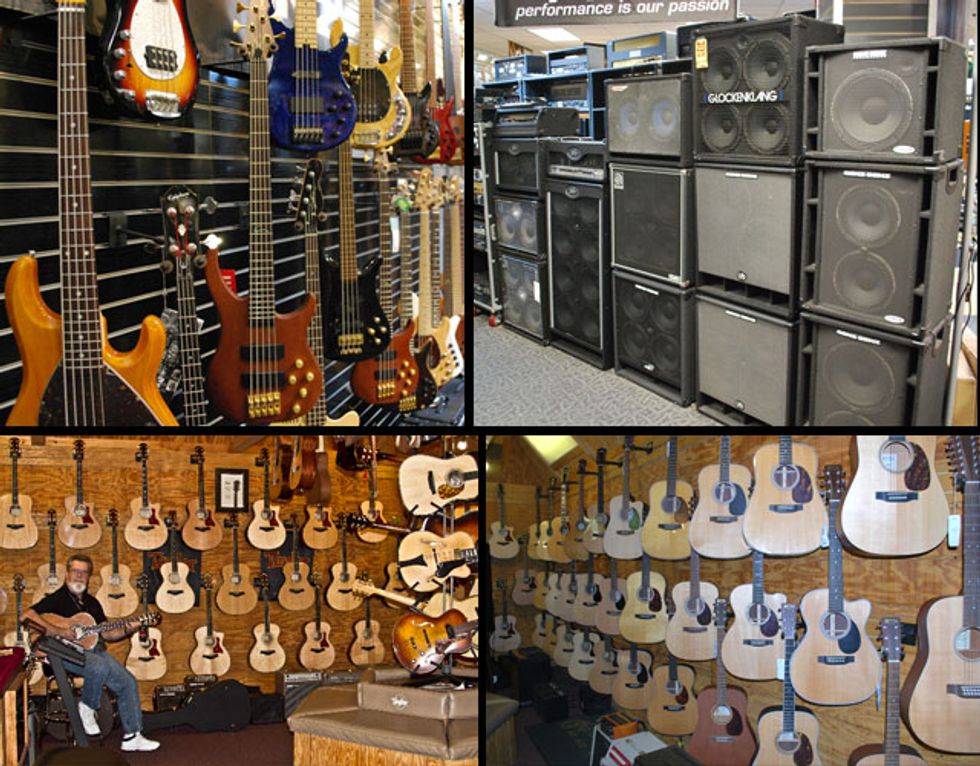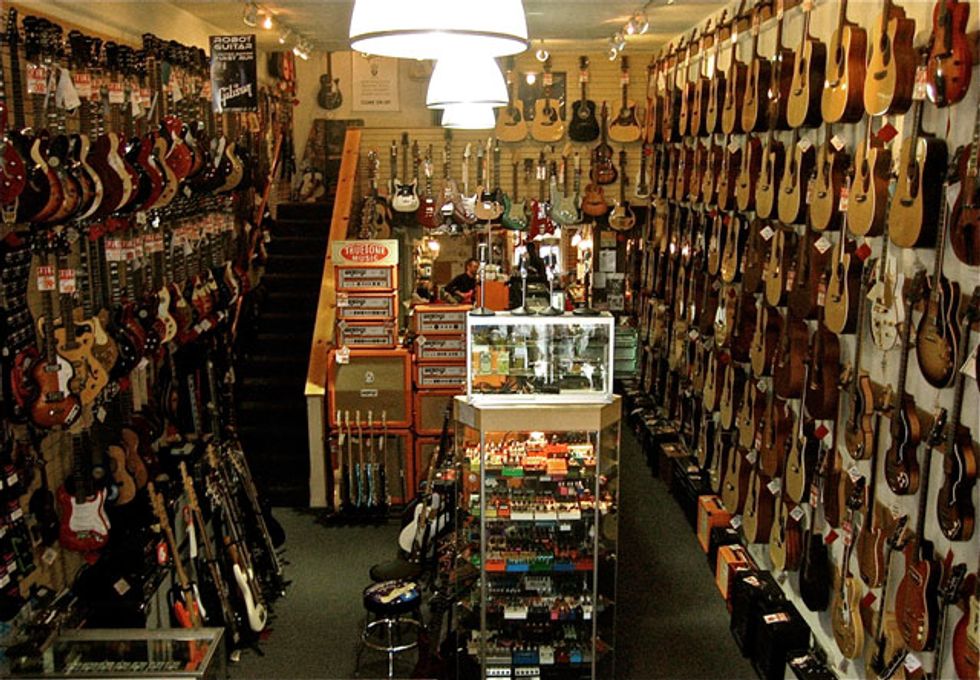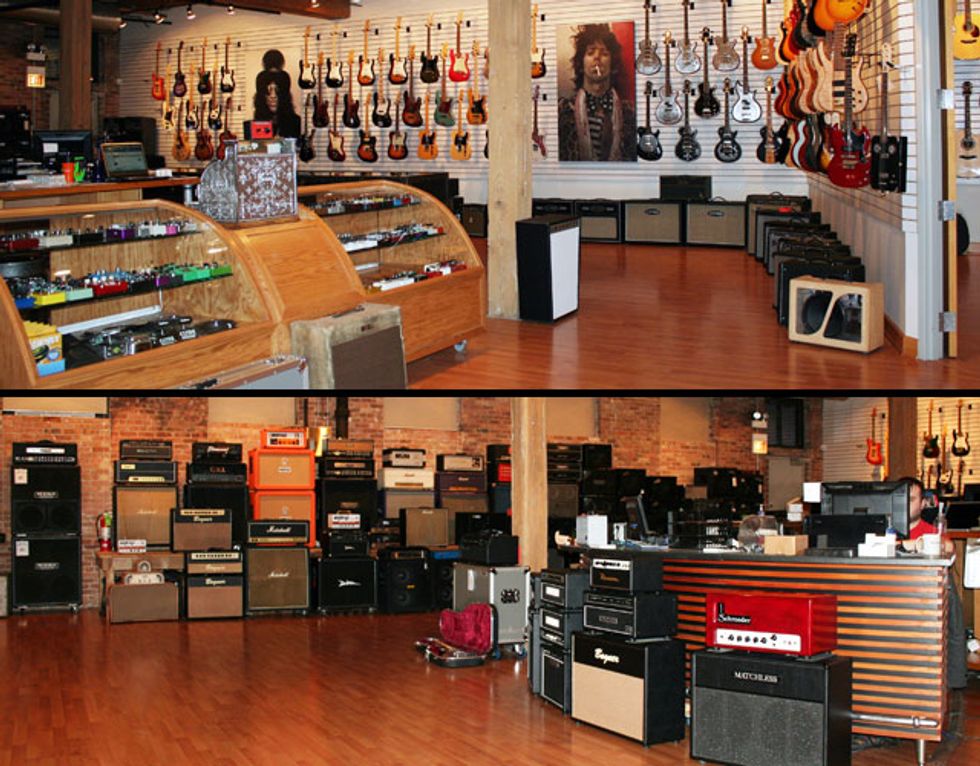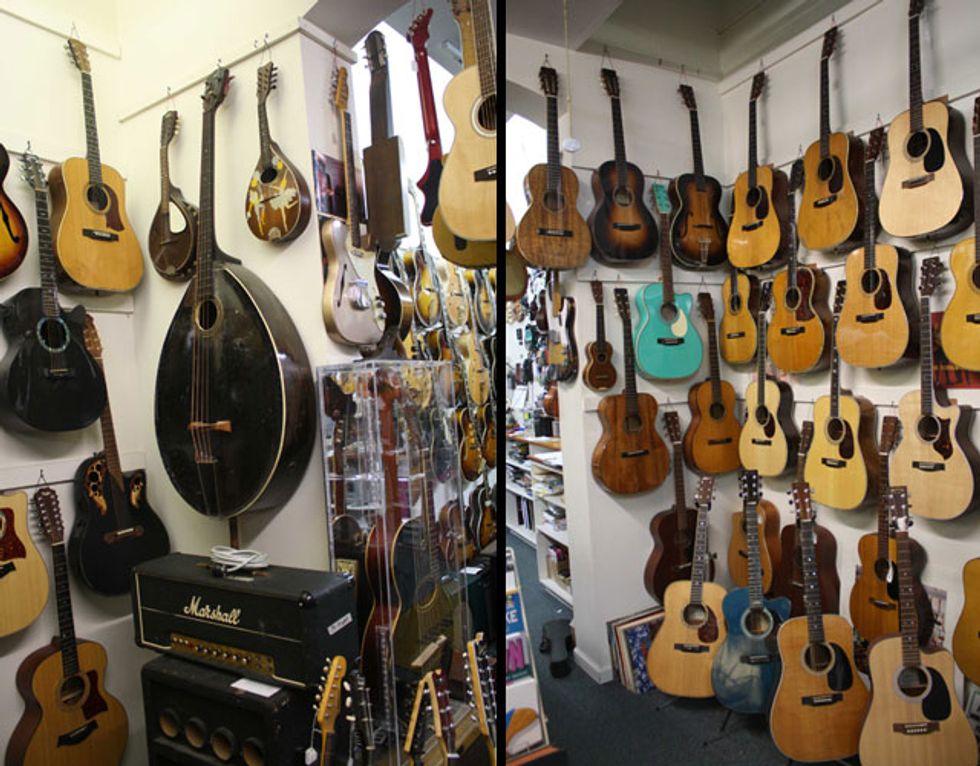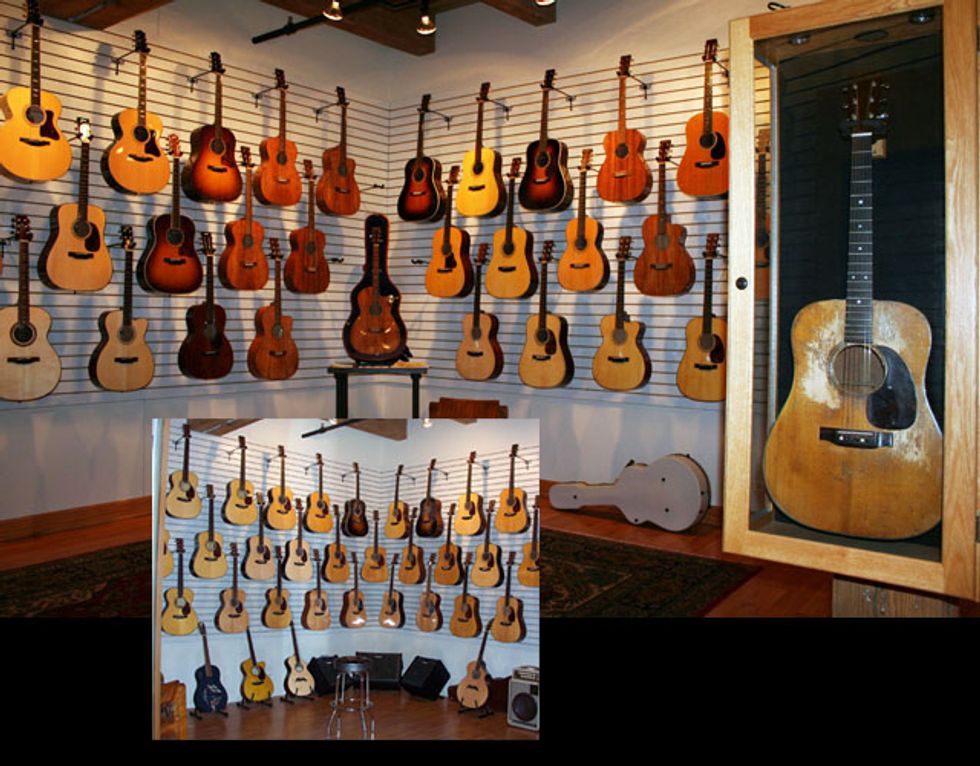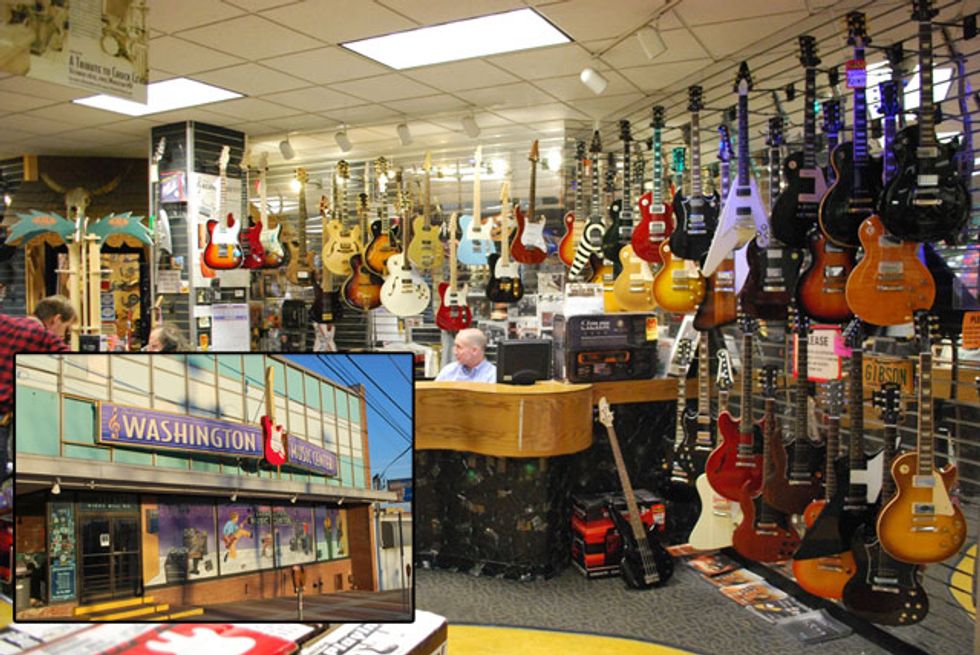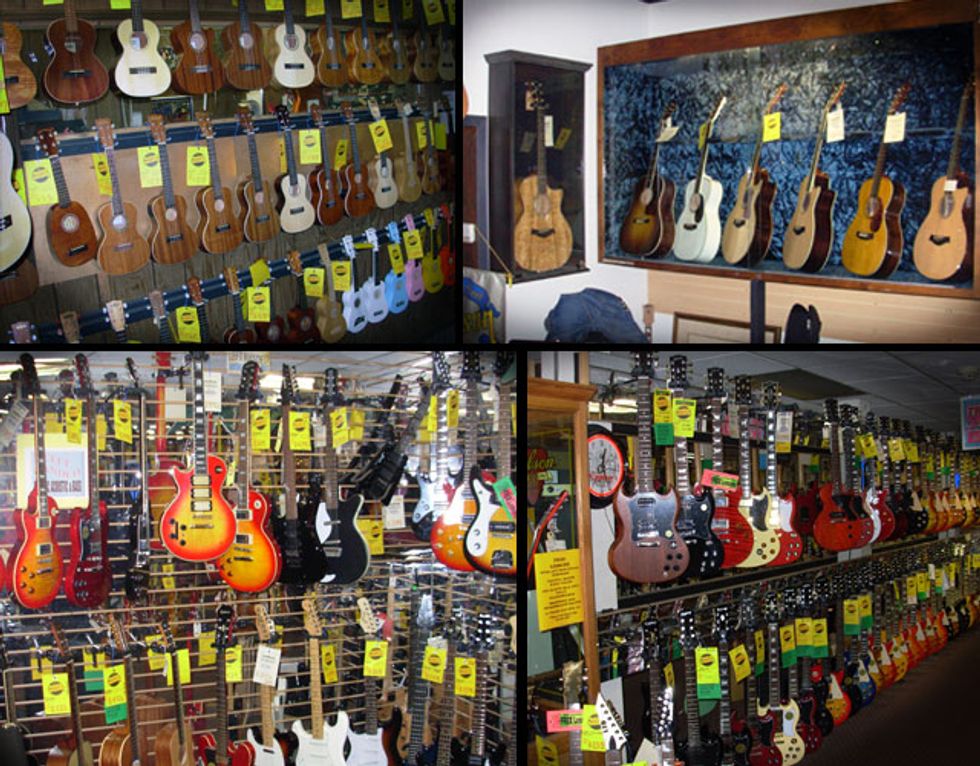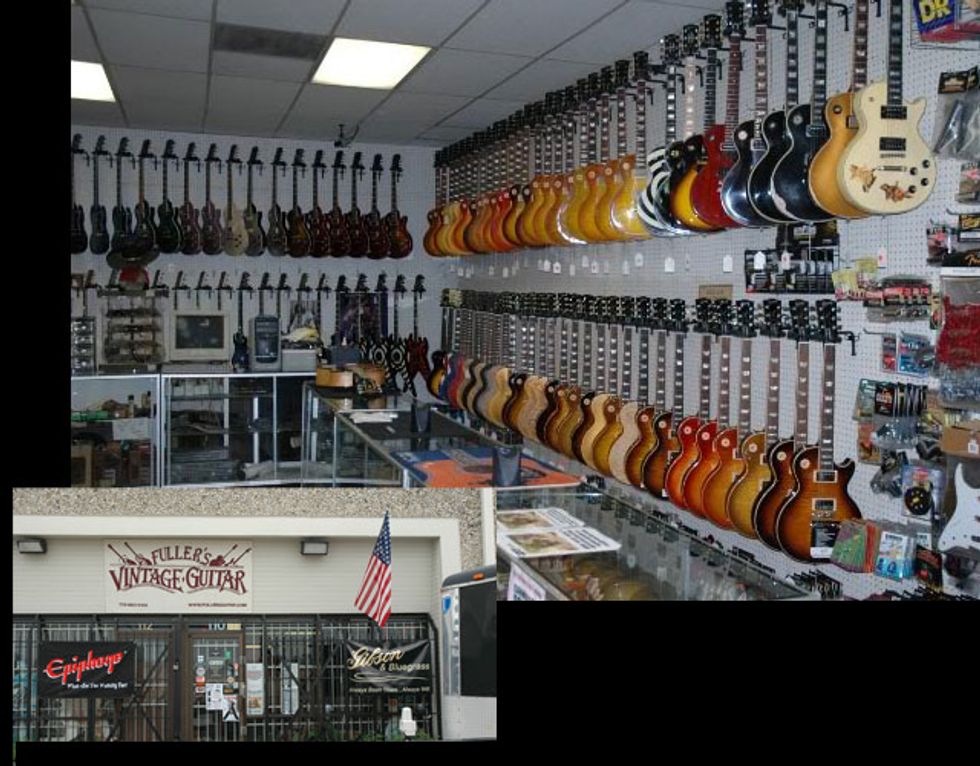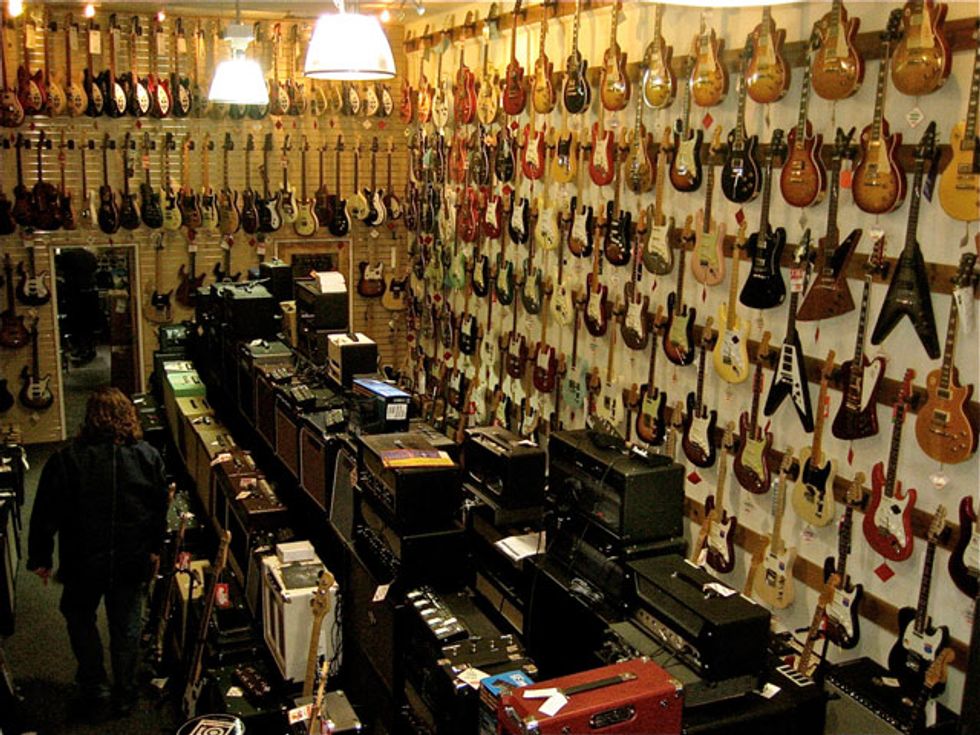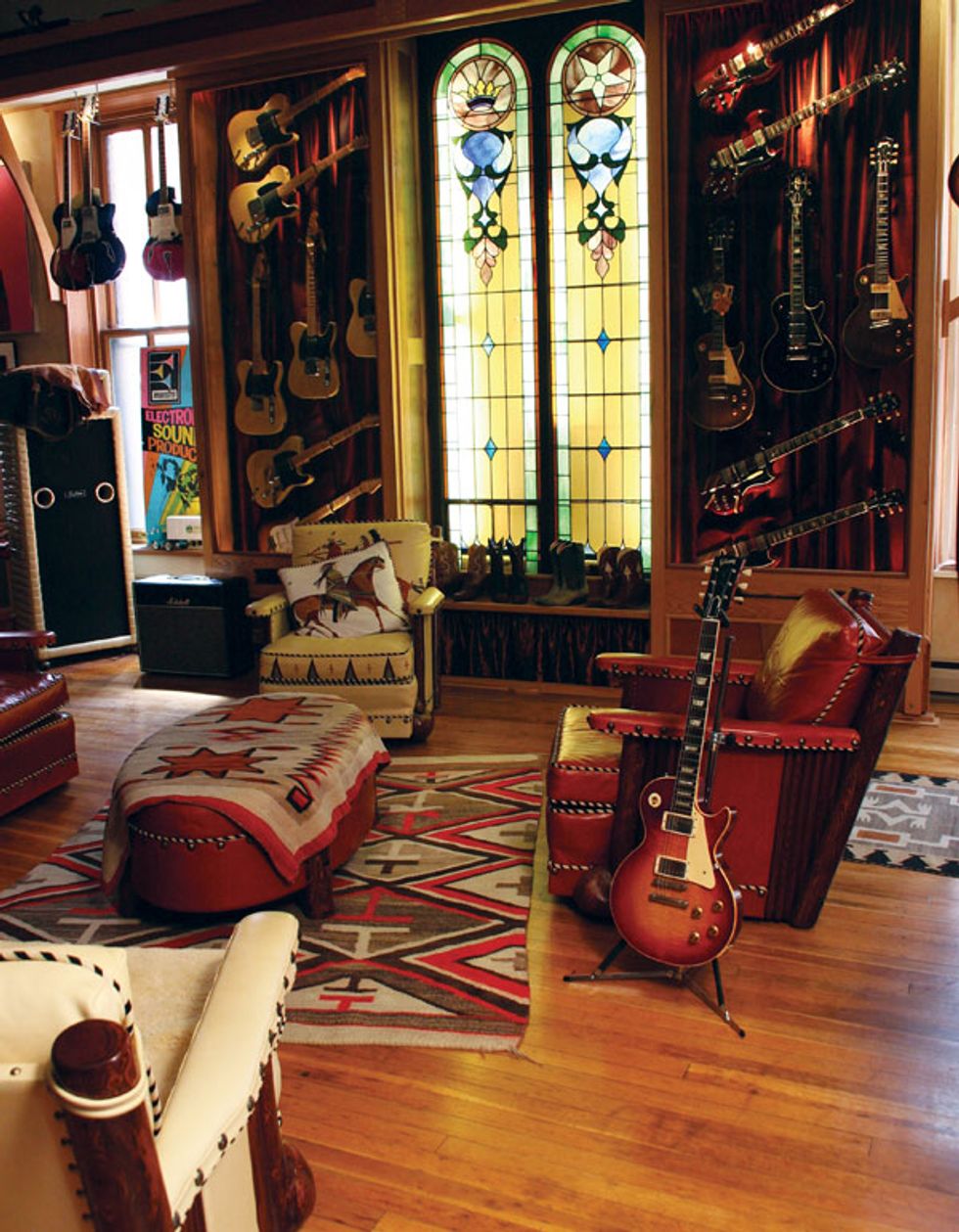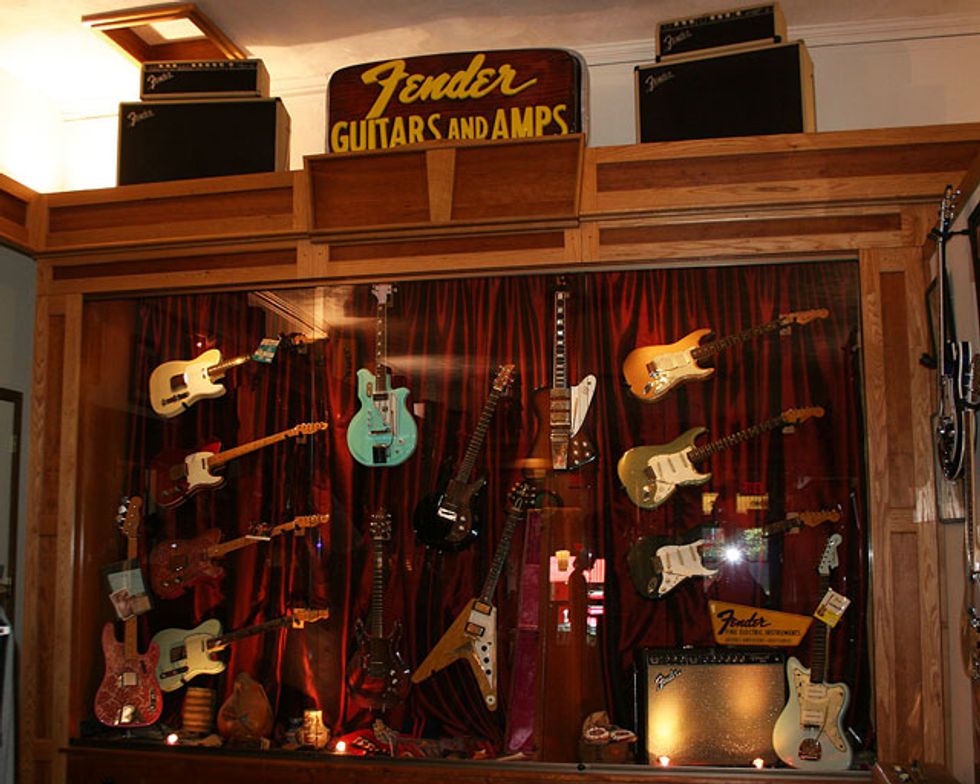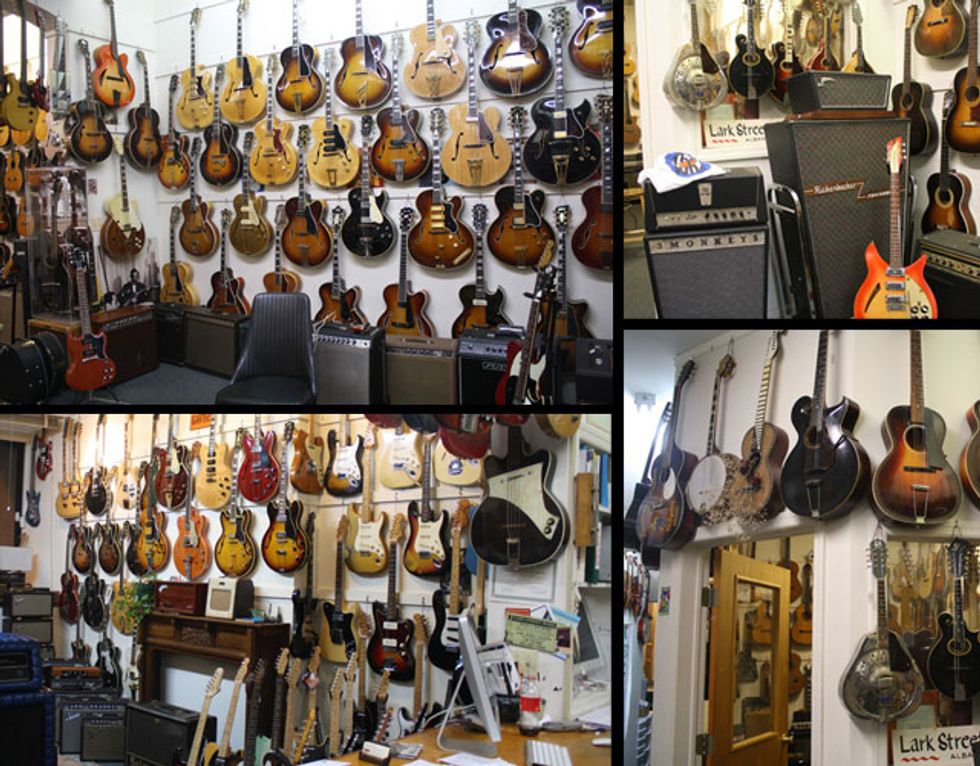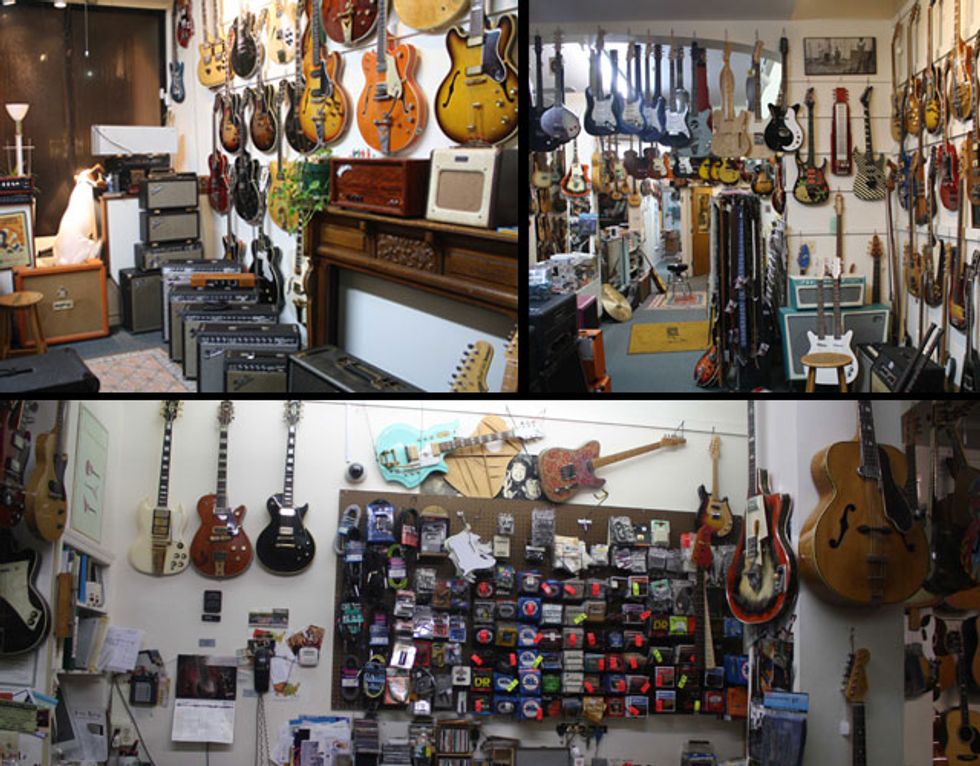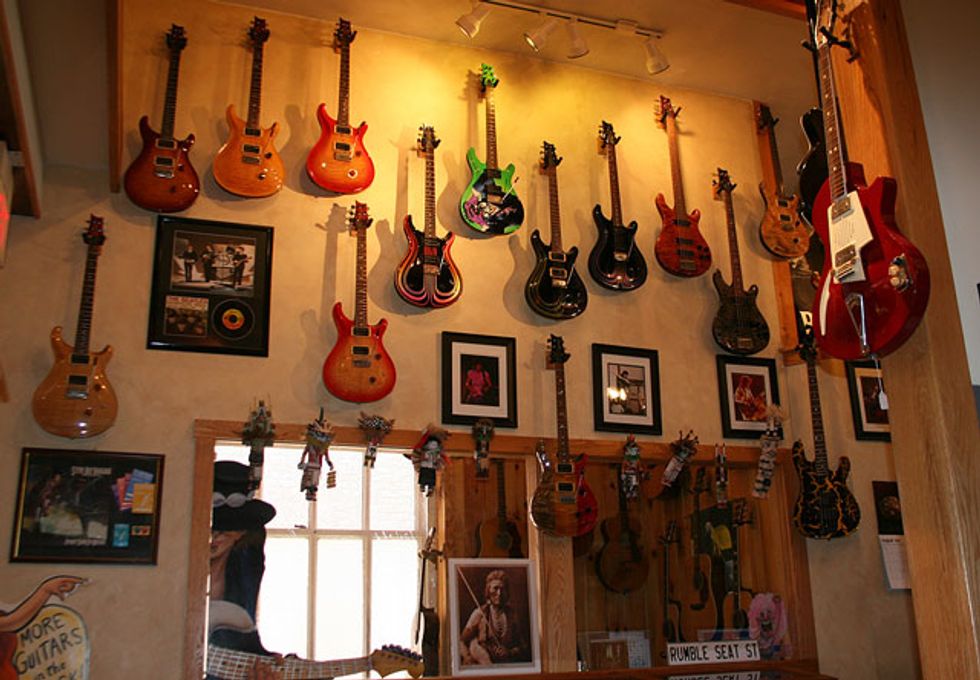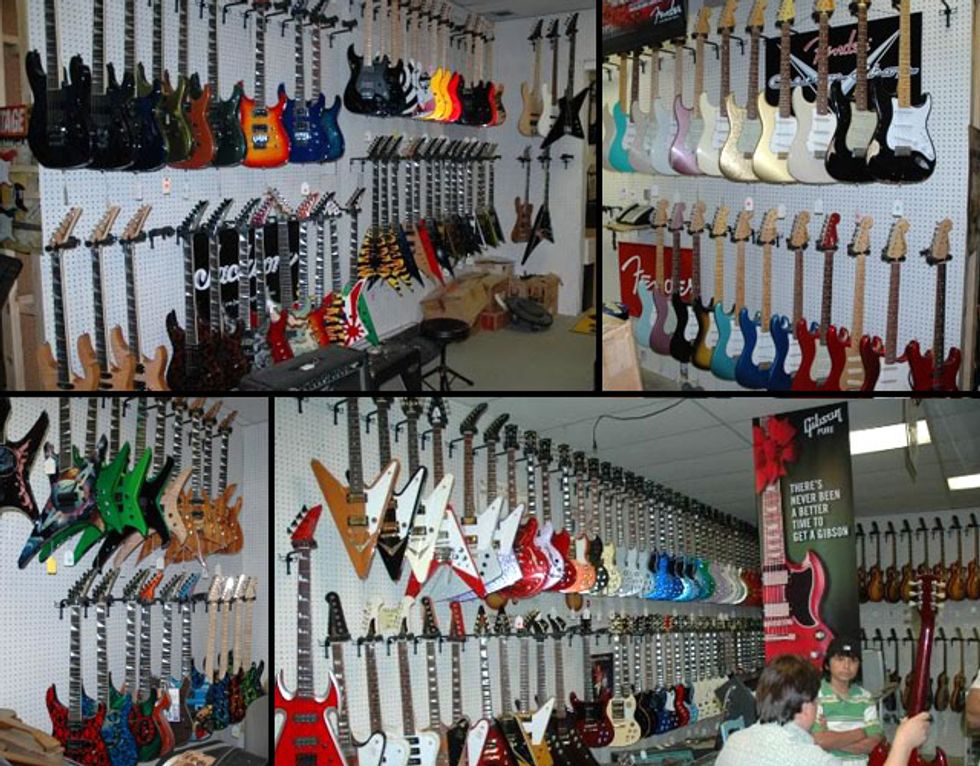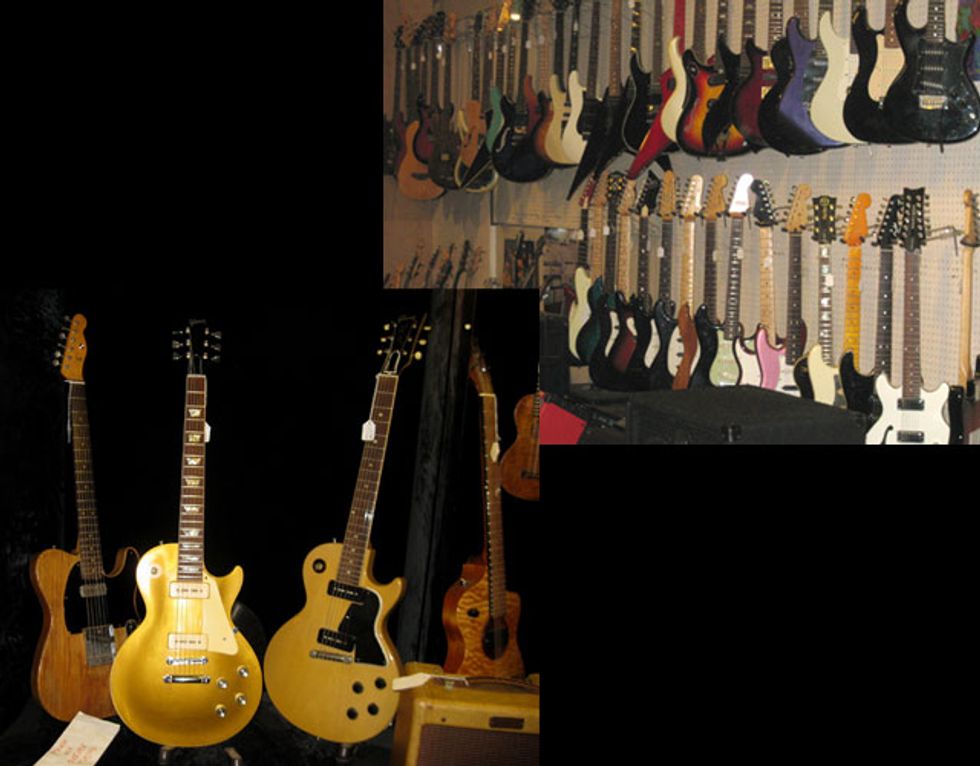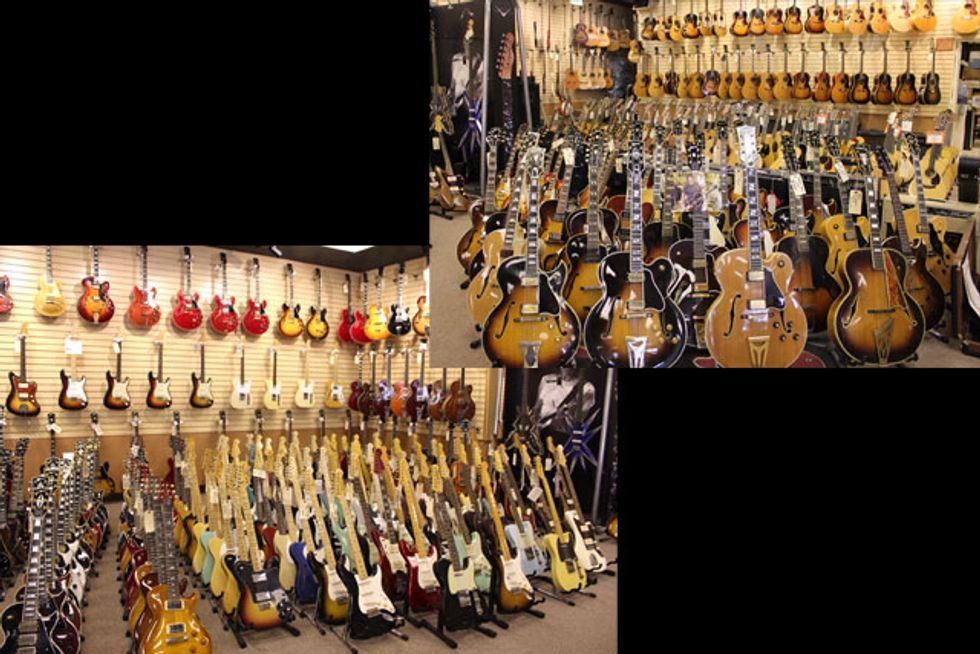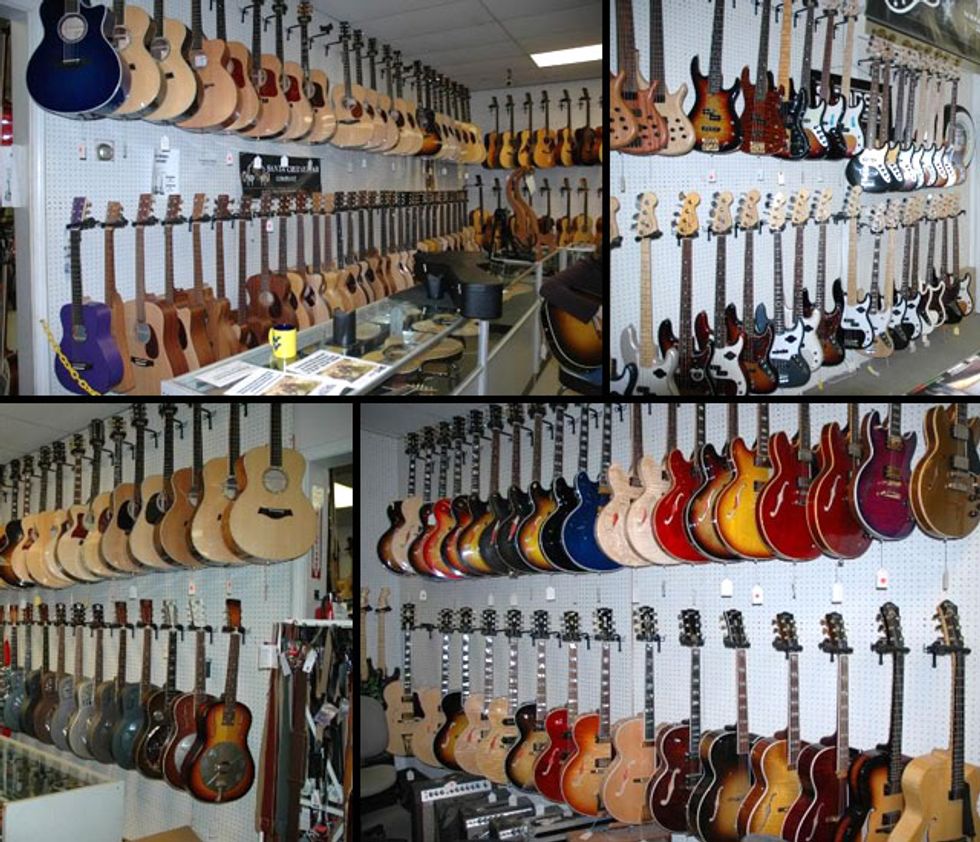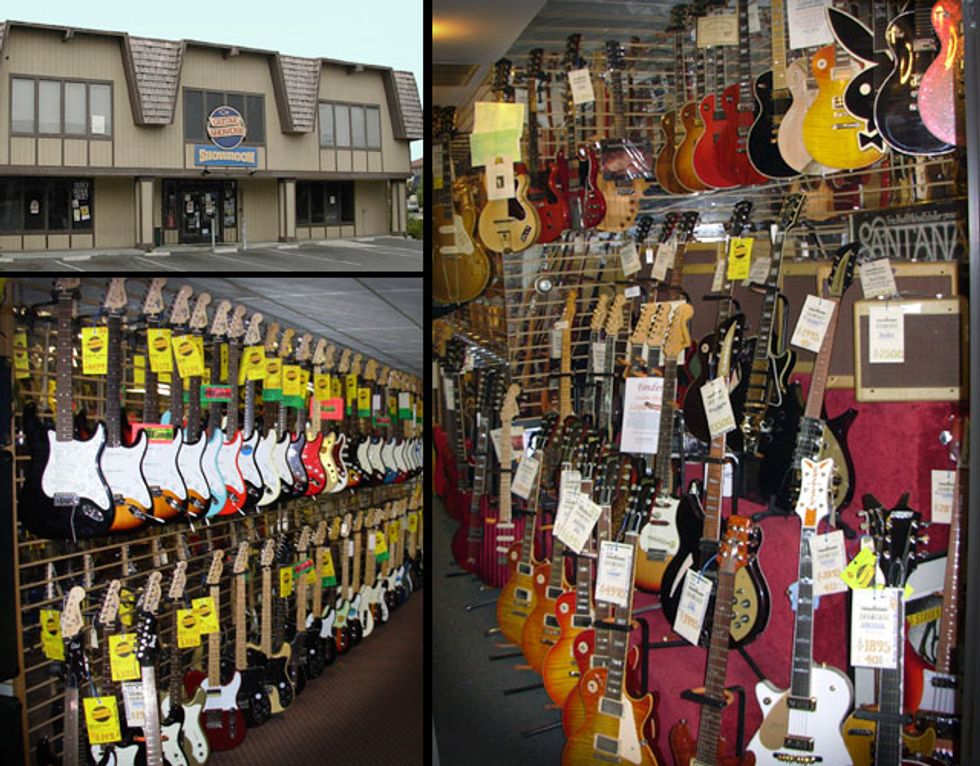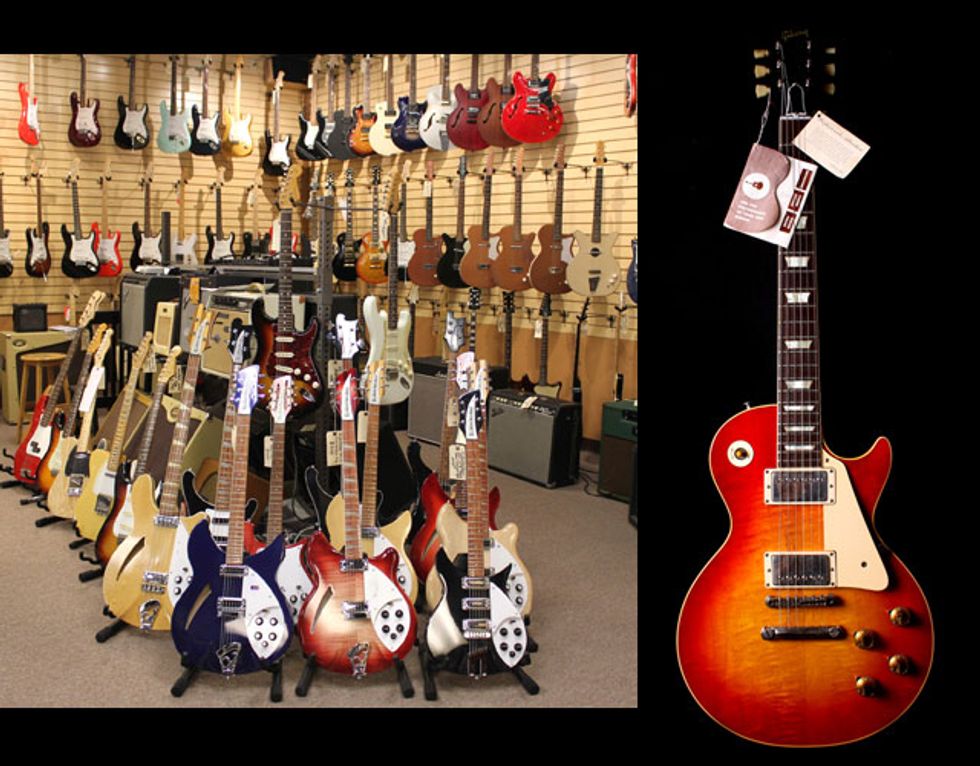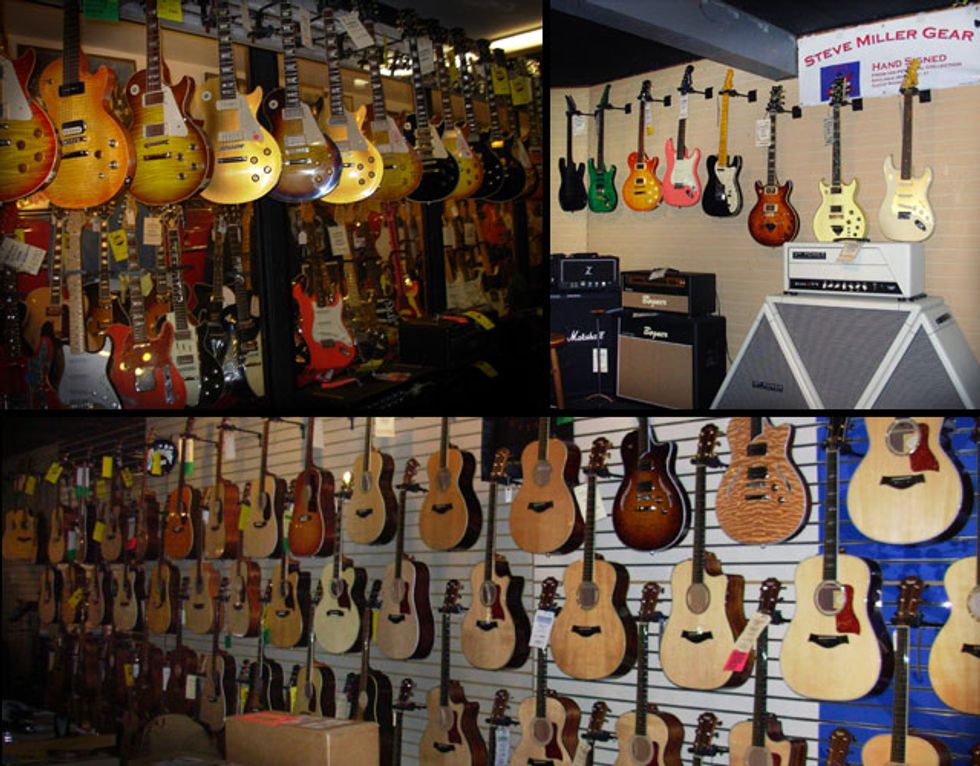 A recreation of George Harrison's '61 Sonic Blue Strat, hand-painted in psychedelic Day-Glo colors and affectionately named "Rocky."
The George Harrison Rocky Stratocaster features an alder body hand-painted with a replica of Harrison's famous psychedelic brushstrokes. Every detail is captured, from the artwork on the pickguard and plastic parts to a replica decal on the back of headstock from Grimstone's - the original music store where the guitar was purchased.
Known for pushing musical boundaries and sonic experimentation, George's inventive hooks and groundbreaking tones helped propel the Beatles into legendary status. Fender previously released a limited number of meticulous "Rocky" recreations via the Fender Custom Shop in 2020, but now this release gives fans the opportunity to enjoy the sound and history behind this iconic guitar.
Exploring The George Harrison Rocky Stratocaster | Artist Signature Series | Fender