Ampeg Launches New Venture Series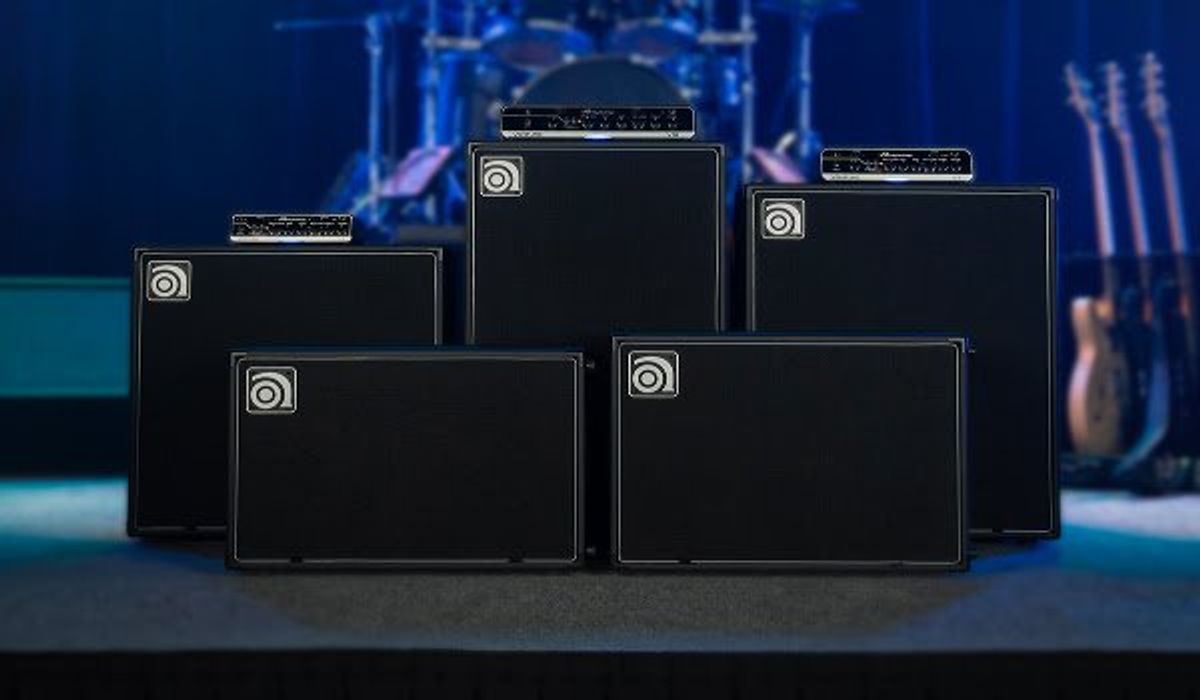 Designed to deliver the modern style and capabilities sought by contemporary bassists.

---
The Venture Series comprises the V3, V7, and V12 heads and the VB-112, VB-115, VB-210, VB-212, and VB-410 cabs.
"Venture Series amps and cabs represent the next step in the evolution of the Ampeg brand," said Dino Monoxelos, Ampeg Product Marketing Manager. "We designed them to give gigging bassists playing all styles of music the capabilities they need to dial in both modern and classic sounds. We also know how important it is to them that their gear be rugged enough to perform reliably gig after gig, while at the same time being as light and portable as possible. Most importantly, of course, Ampeg amps have to deliver tone that lives up to our legacy."
With their intuitive controls, Venture Series amplifiers offer an extensive array of tone-shaping tools that include 3-band EQ with sweepable Mids, Ultra Hi and 3-way Ultra Lo switches, and a Super Grit Technology (SGT) Overdrive circuit with SVT and B15 voicings. The V7 and V12 amplifiers also include a variable compressor. An effects loop, an XLR direct output, an Aux input, and a Phones output enhance connectivity. All circuitry is analog except for the solid-state Class D amplifiers. Players can add an optional AFS2 footswitch for remote control of the SGT overdrive and Mute, and an optional heavy-duty padded Venture carrying bag.
Venture Series cabinets are available in the most popular configurations, enabling bassists to choose the right cab—or combination of cabs—for any gig. The stylish cabinets are covered in carbon fiber-style Tolex and built to handle the rigors of the road, while at the same being some of the lightest bass enclosures currently available. They are loaded with lightweight custom-voiced Lavoce neodymium woofers and high-frequency drivers. Optional Portaflex-style grille assemblies provide players with an aesthetic choice, and optional heavy-duty padded covers are also available.
Pricing & Availability:
V3 Amp $499.99 US MSRP (Carry Bag $69.99 US MSRP) 300 watts output
V7 Amp $749.99 US MSRP (Carry Bag $79.99 US MSRP) 700 watts output
V12 Amp $999.99 US MSRP (Carry Bag $99.99 US MSRP) 1200 watts output
VB-112 Cab $749.99 US MSRP (Cover $69.99 Grille Assembly $69.99 US MSRP) 250W RMS/500W Program
VB-115 Cab $849.99 US MSRP (Cover $79.99 Grille Assembly $79.99 US MSRP) 250W RMS/500W Program
VB-210 Cab $899.99 US MSRP (Cover $79.99 Grille Assembly $84.99 US MSRP) 300W RMS/600W Program
VB-212 Cab $1099.99 US MSRP (Cover $89.99 Grille Assembly $99.99 US MSRP) 300W RMS/600W Program
VB-410 Cab $1249.99 US MSRP (Cover $99.99 Grille Assembly $129.99 US MSRP) 600W RMS/1200W Program
Venture series heads and cabs are available now with the exception of the V7 (available spring 2024).
From Your Site Articles
Related Articles Around the Web