Boss Announces Limited-Edition 50th Anniversary Pedals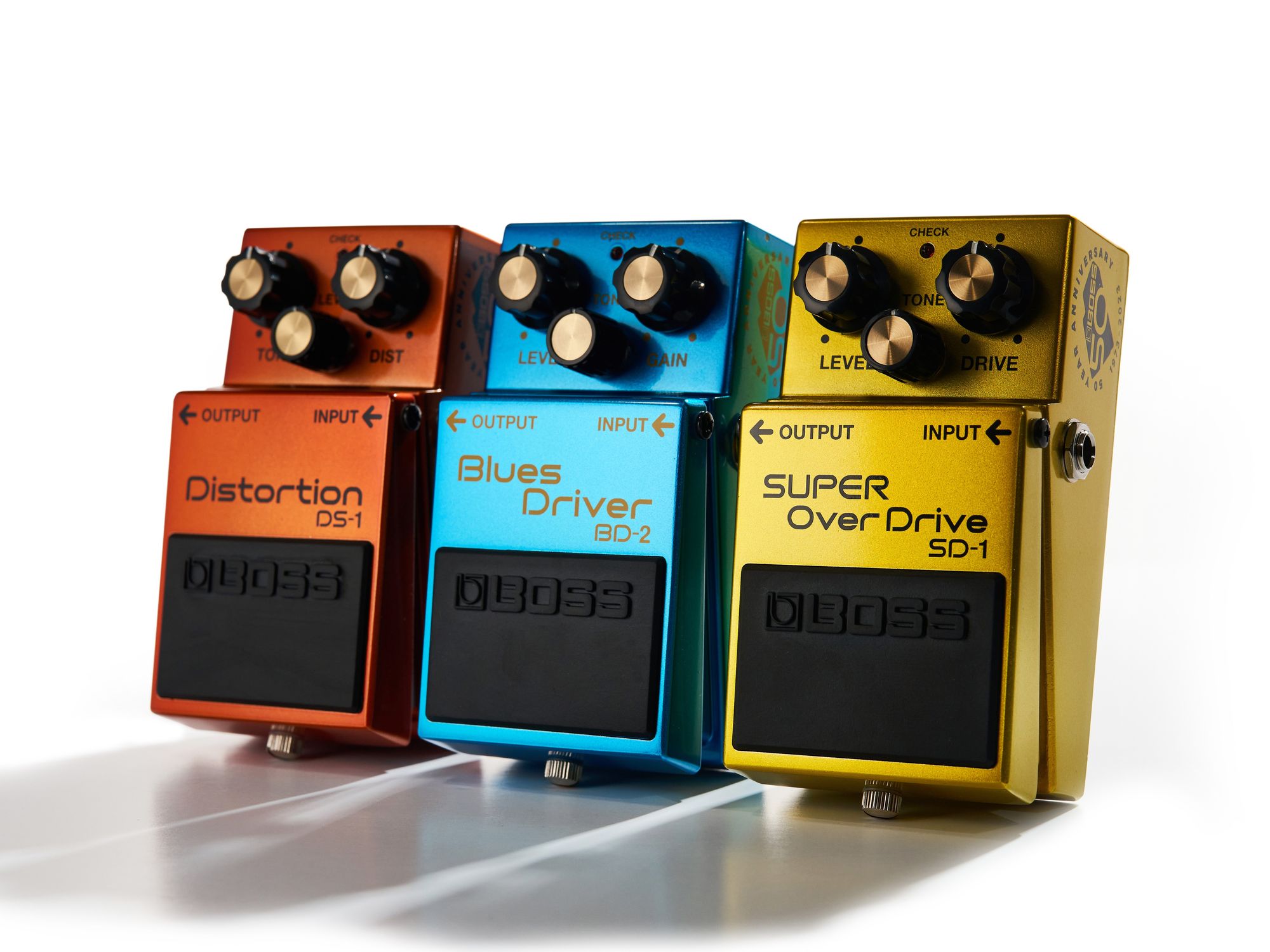 Each limited-edition pedal features a bold metallic finish, a silver battery-compartment thumb screw, gold-capped knobs, and a commemorative 50th-anniversary emblem.
---
First established in 1973 as MEG Electronics—an R&D division within its parent company Roland—the company was introduced to the public with the now-famous Boss name and logo the following year. The special "BOSS at 50" microsite spotlights five decades of innovation with an interactive timeline of milestone products that have established industry trends and opened new creative possibilities for musicians everywhere. The microsite also showcases significant moments in music history and honors the artists who have used Boss products to shape the sound of music over the last 50 years.
Presented in exclusive packaging and marked with unique four-digit serial numbers, these pedals deliver the same sound and circuitry that have made the standard versions so beloved by generations of players in every musical genre. These collectible versions have been produced in strictly limited numbers, with only 7,000 units available worldwide.

DS-1 Distortion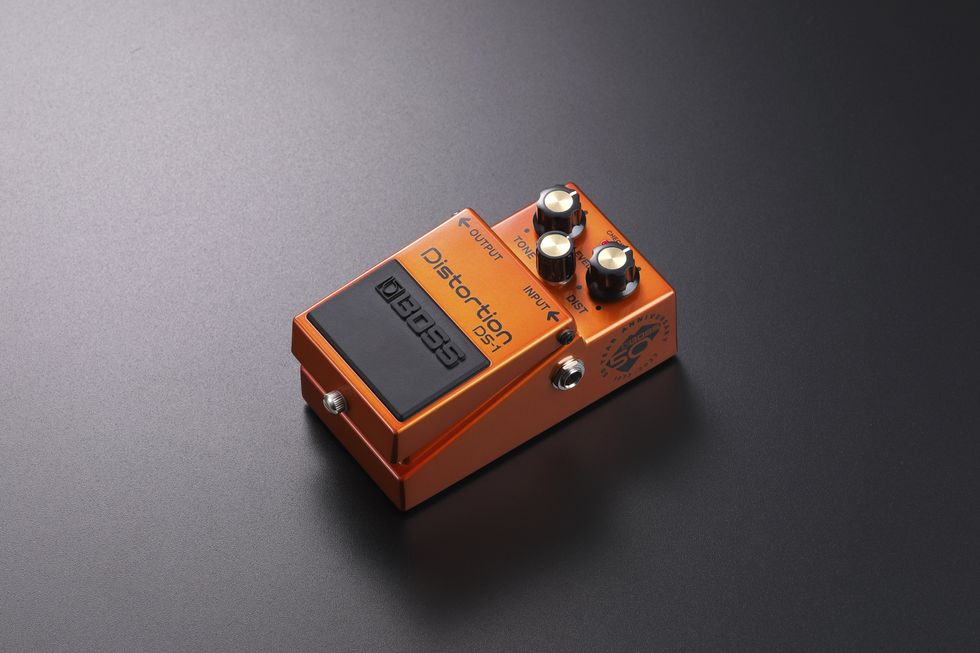 After the Boss compact pedal series debuted with its first three models in 1977, the DS-1 Distortion was introduced the following year to wide acclaim. Prized for its edgy attack and smooth sustain, this multi-million seller has remained in the lineup ever since and can be heard on countless hit records. $82.99 USD.
SD-1 Super Overdrive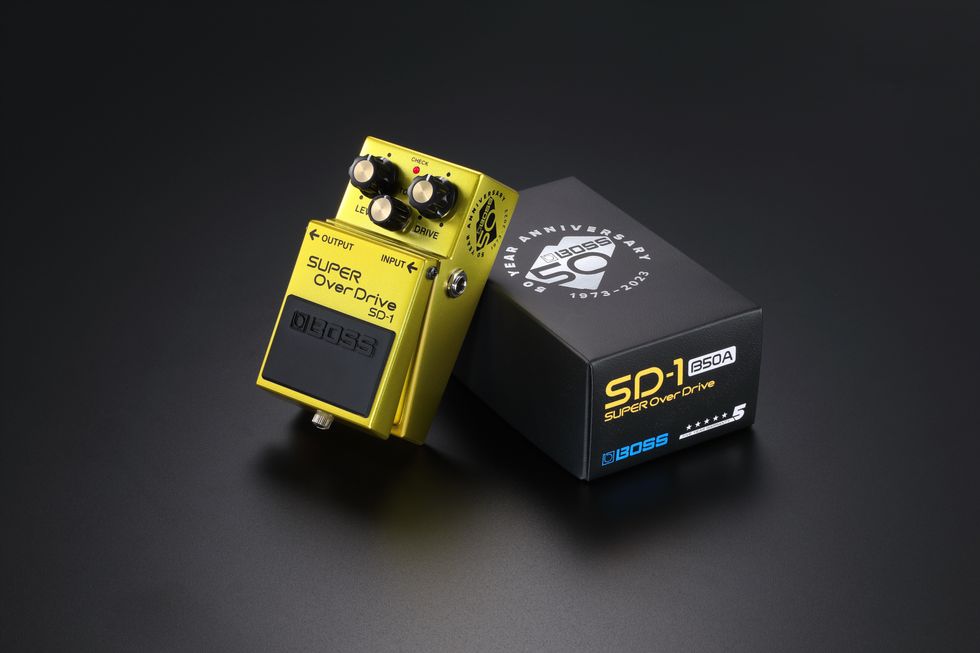 Boss released the SD-1 Super Overdrive in 1981, improving on the groundbreaking OD-1 model by introducing a tone control and other subtle circuit enhancements. This workhorse gain machine has stood the test of time and continues to grace the pedalboards of beginners and pros alike. $82.99 USD.
BD-2 Blues Driver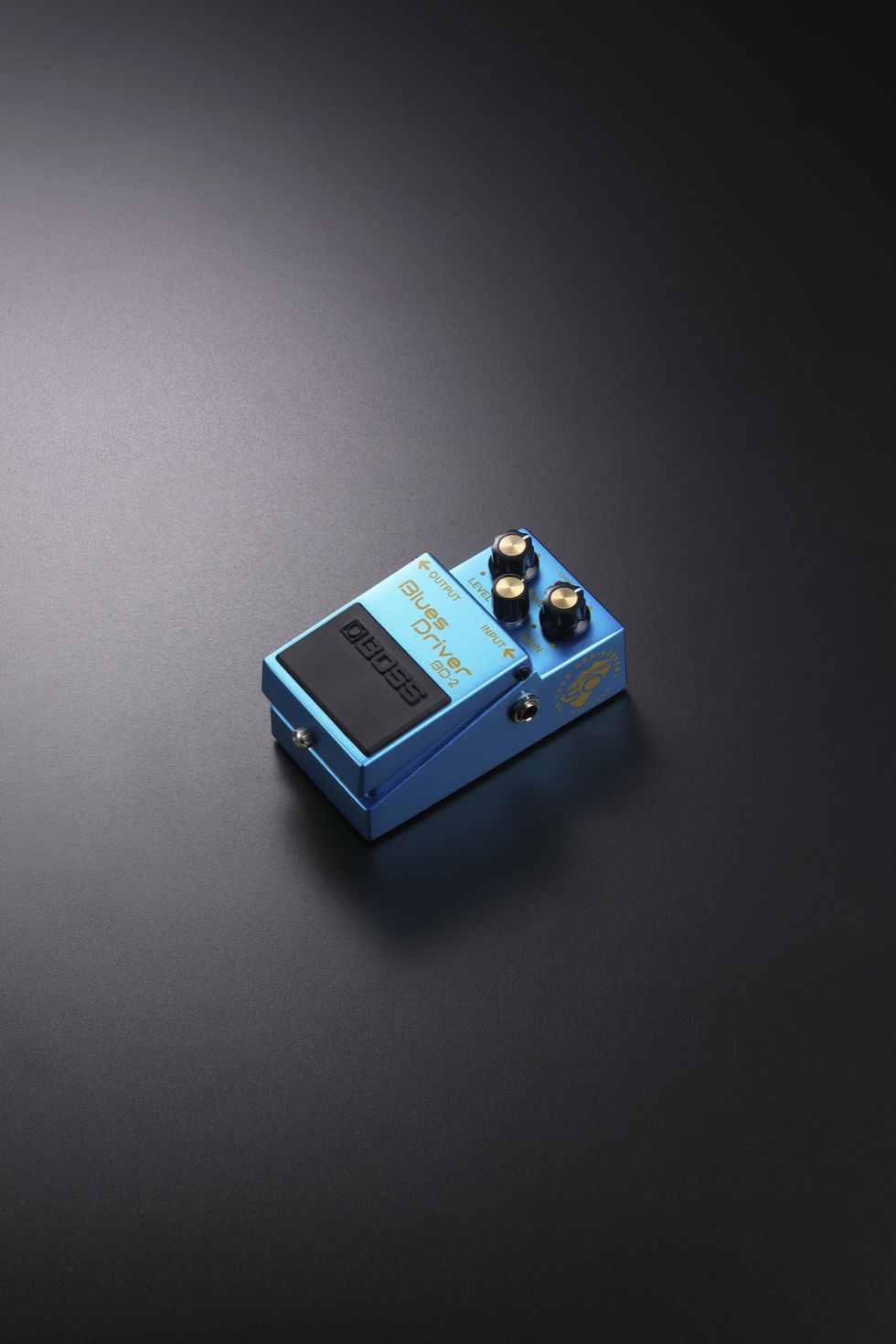 For guitarists seeking delicate, nuanced gain tones that allow their feel and technique to shine through, it's hard to beat the BD-2 Blues Driver. Introduced in 1995, this acclaimed drive pedal is revered for its broad sound palette, touch sensitivity, and articulate tube-like response.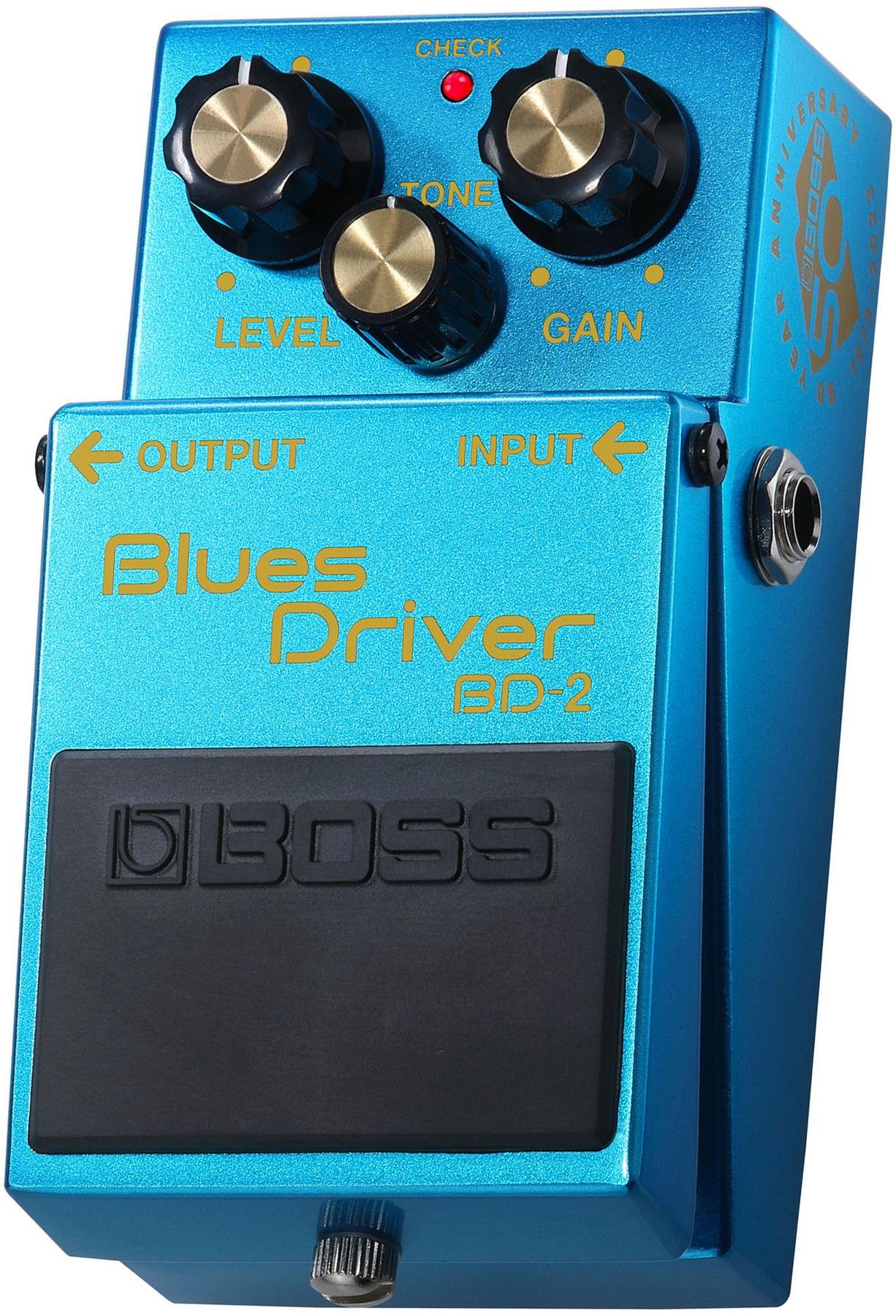 For more information, please visit boss.info.

Boss