Digitech/DOD Relaunches the DOD Meatbox
Originally introduced in the 90s, Digitech's Meatbox is a low-end enhancer designed to add serious sub notes.
---
Some have called the original 90s Meatbox a short-lived and "misunderstood" stomp box. Others found its powerful synth-bass sound and multiple controls confusing. But like many misunderstood artists, the Meatbox steadily gained its own loyal following. When it disappeared from production, fans were left clamoring for more meat to their bass. Now it's back with the same earth-shaking tones, but in a simplified control layout that's more user- and pedalboard-friendly.
​The two prominent knobs located at the top are Octave and Output, which allow users to adjust the amount of lower octave effect and desired volume, respectively. Below these, the Sub (subharmonic) control increases/decreases the amount of synthesized subharmonic added to the signal. Similarly, the adjacent Low control is used to increase/decrease the low-frequency content of the output, keeping the extreme lows from overwhelming the amp and speakers.
​Like the other updates from DOD, the Meatbox stays faithful to the original analog circuit design but now includes true bypass. It accepts a standard 9V DC adapter or battery. With the TRS output, the Meatbox can take on the role of a separate sub-synth, so the deep bass can be sent to the sub-woofers and fine-tuned within the mix. Users simply need a TRS "Y" cable to split the output signal into wet, affected (tip), and dry, unaffected (ring) signals to discover a whole new world of sonic potential.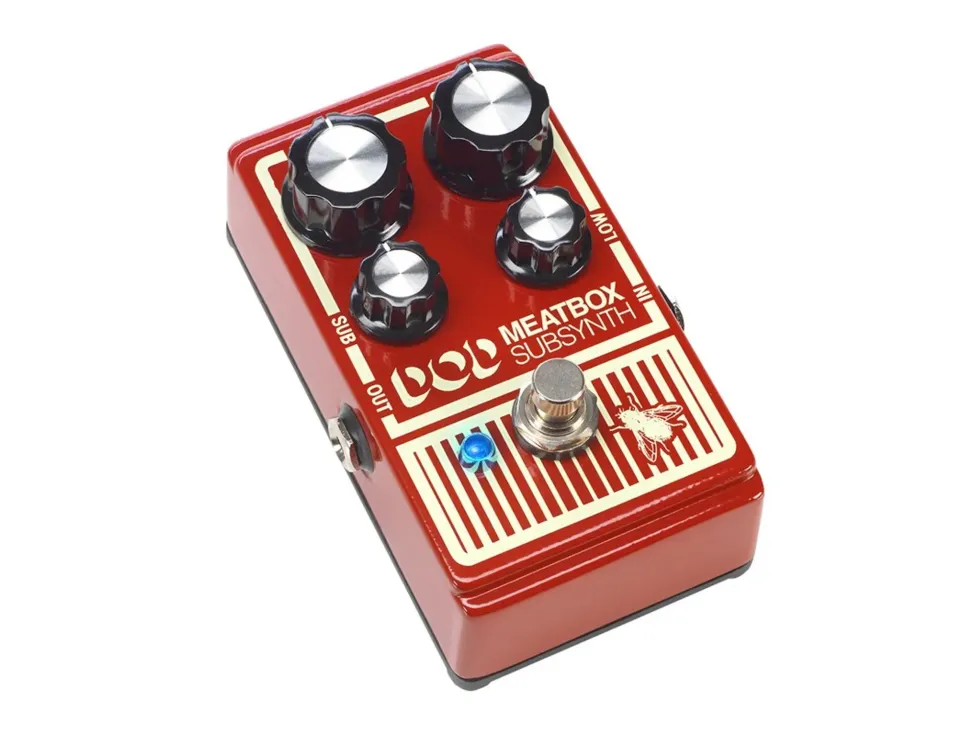 Meatbox Subharmonic Synth Pedal
Digitech
From Your Site Articles
Related Articles Around the Web