Jackson Launches the Rob Cavestany Pro Series Signature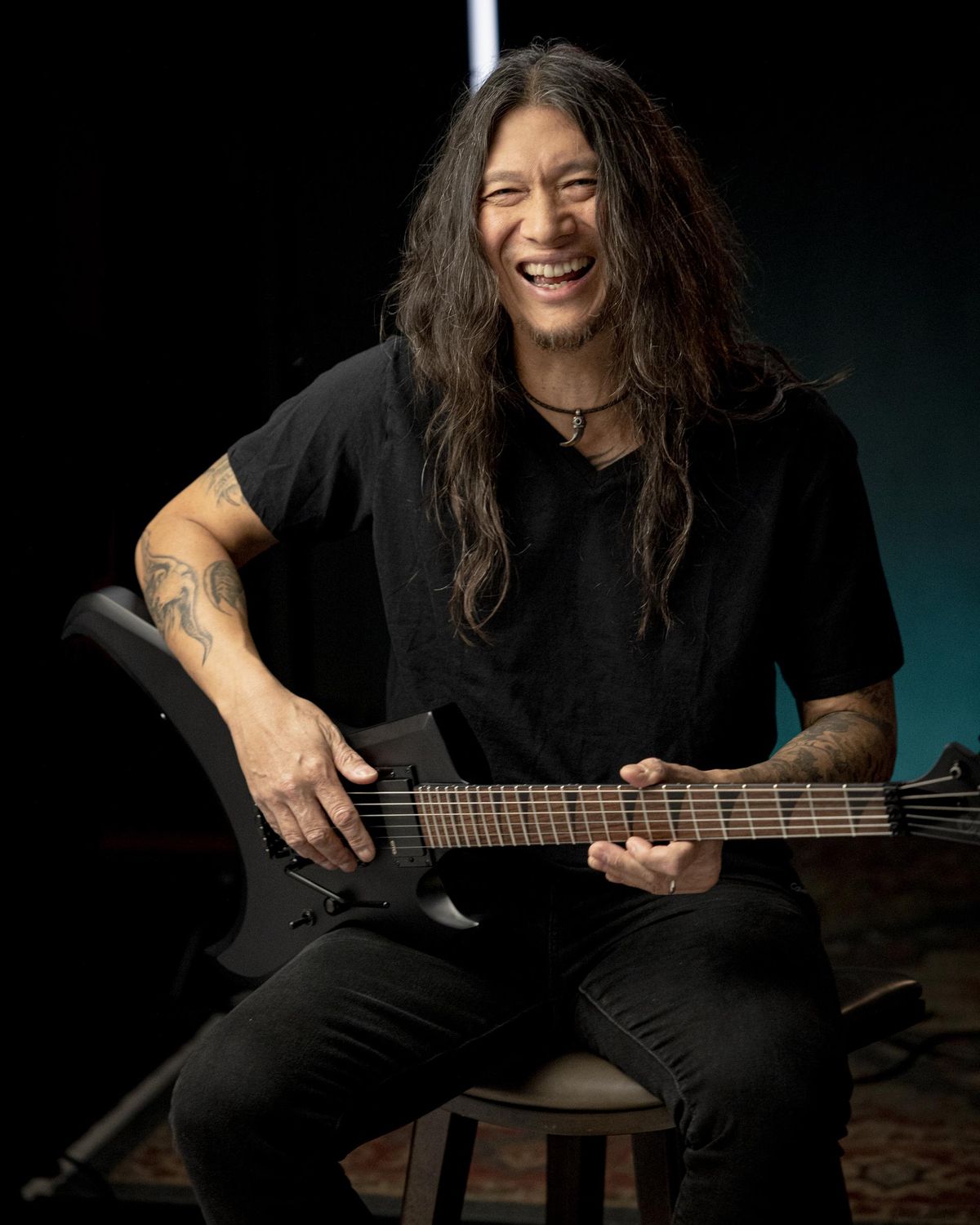 Previously only available as a made-to-order Jackson Custom Shop model, this new Pro Series model is designed for Death Angel founder and lead guitarist Rob Cavestany.
---
Alongside Death Angel, Rob Cavestany has been pushing boundaries and wowing sold-out crowds since 1981. For nearly thirty years, Jackson Guitars have been a staple of his touring rig, however, Cavestany's infatuation with the brand began long before he stepped onto his first stage. Randy Rhoads played an early role in influencing the music and style that Cavestany would soon come to love. Rhoads' seminal playing with Ozzy Osbourne changed Cavestany's relationship with music forever, and that impact is apparent from a first glance at this new Pro Series model. While known for his impact in thrash metal music, Cavestany notes that his other heroes come from across the metal and rock spectrum, including Jimmy Page and Tony Iommi. The unique design of this Rob Cavestany Signature Pro Series is a love letter to a number of Cavestany's guitar heroes.
"I've always loved the look of pointy guitars. Two of my favorites, Eddie Van Halen and Akira Takasaki, played Starbody shapes, but the high frets were hard to access. I used the devil horn shape of guitars that Angus Young and Tony Iommi played to replace the extended wing of the Starbody," adds Cavestany. "Then I used the curve at the bottom of a Randy Rhoads guitar which looked like a shark's fin. It's comfy to play sitting down, meanwhile, you can get into all kinds of positions with it when rocking live!"
Introducing The Rob Cavestany Signature Death Angel | Jackson Presents | Jackson Guitars
For more information, please visit jacksonguitars.com.
Jackson