Matthews Effects Unveils the Surgeon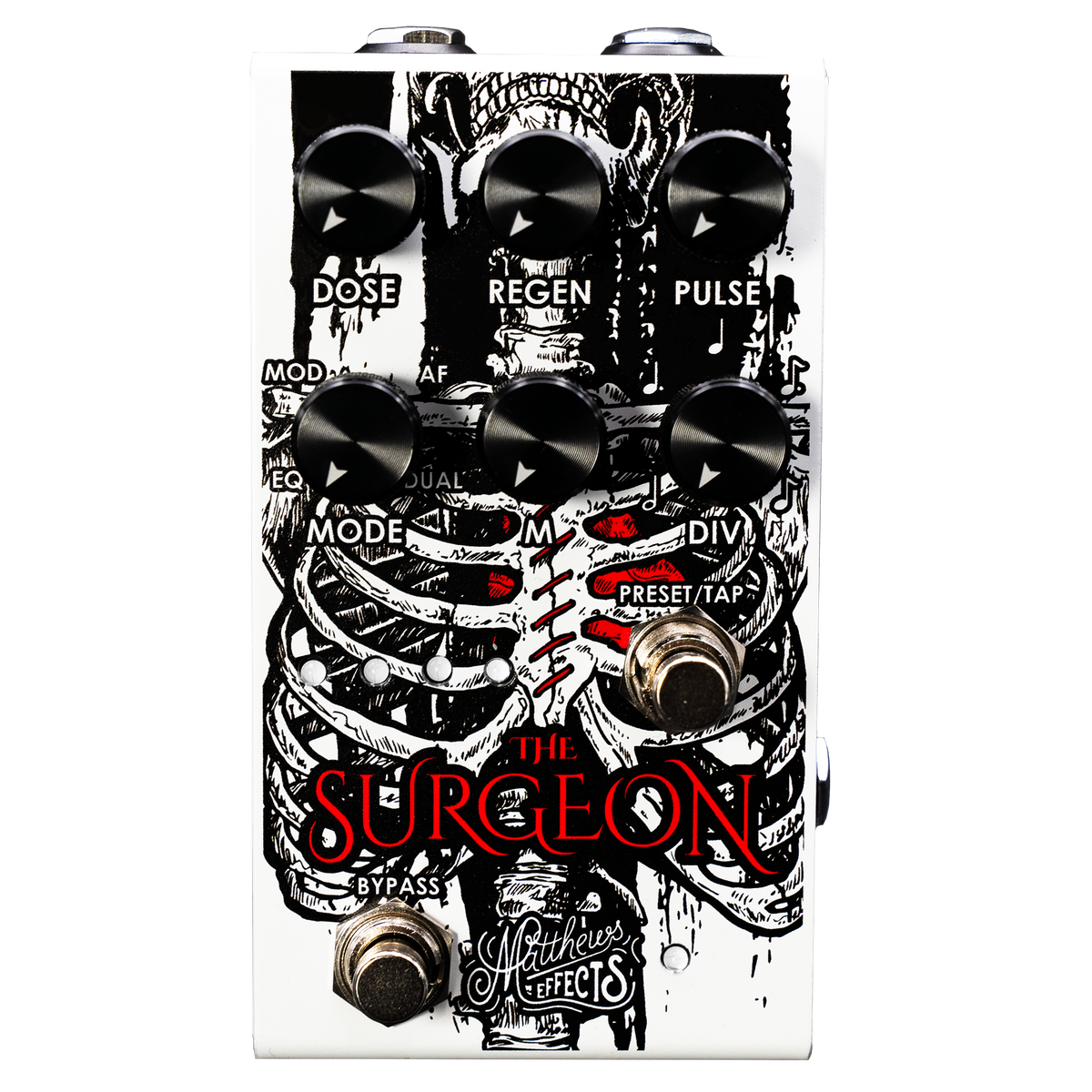 Matthews Effects launches a delay packing advanced features and offering 8 algorithms with unique abilities.
---
Choose between 8 different algorithms divided into 4 categories EQ, Mod, AF, and Dual. Each with their own unique abilities and sounds.
With Tap, Presets, MIDI, USB, Expression, Ramp and a Computer editor there is no shortage of ways to control and augment your delays.
Features 
MIDI CONTROL
The Surgeon can receive MIDI over 3.5mm TRS or via USB. Use MIDI to control all its features and parameters
CREATE PRESETS
The Surgeon has a total of 127 presets. 4 can be accessed with the onboard "Preset" switch or you can access the expanded presets via MIDI.
COMPUTER EDITOR
Create presets, edit globals and adjust controls in real time via the Surgeon Computer Editor
MIDI CLOCK
The Surgeon can receive MIDI clock to sync its delay time
RAMP
Ramp any and all controls to adjustable positions creating unique musical experiences.
EXPRESSION
Use an expression pedal to control any and all parameters to adjustable positions with unique toe and heel positions for each control.