Mojo Hand FX Releases the Clarity Compressor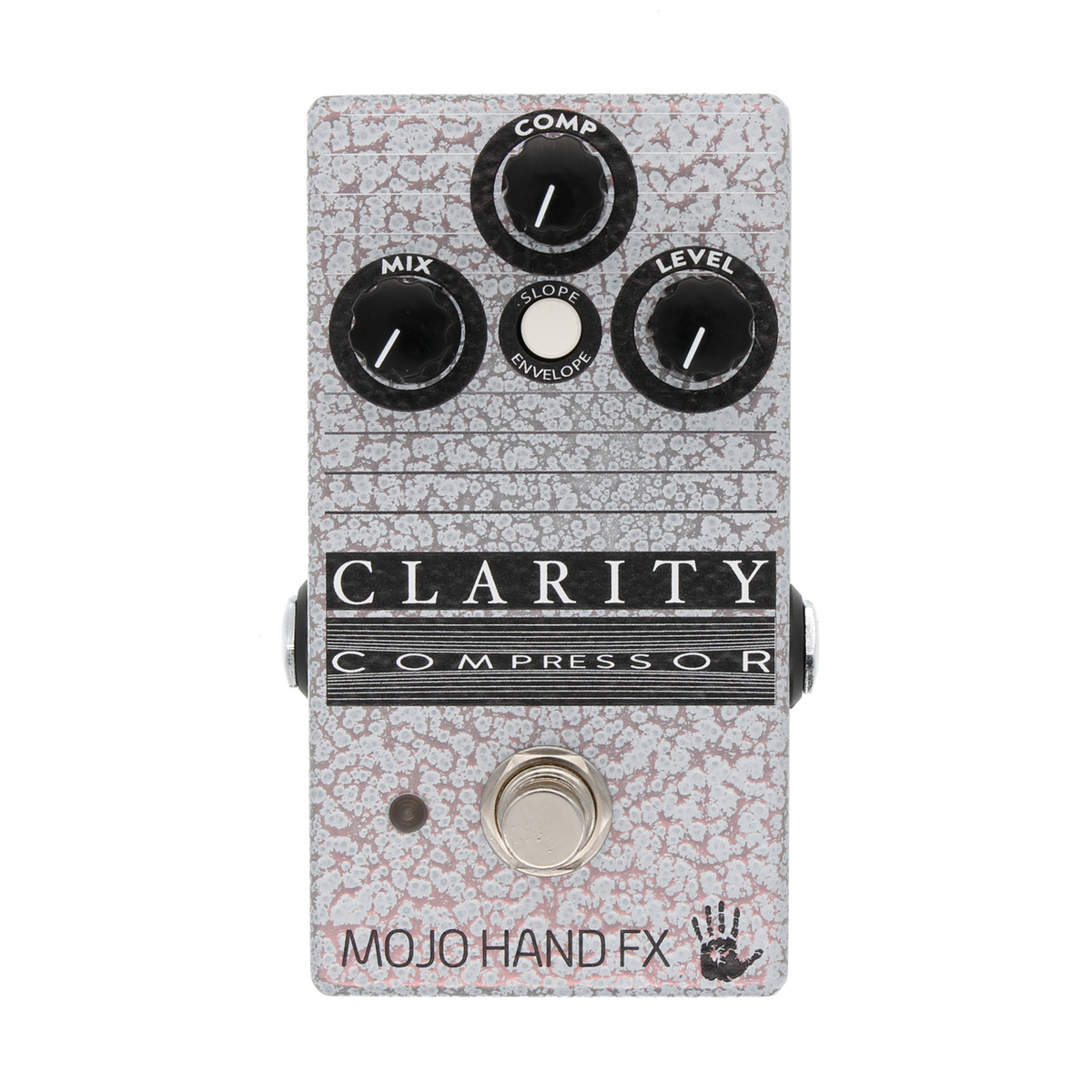 Mojo Hand FX has unveiled the Clarity Compressor pedal, their newest original design. Blending user-friendly simplicity with sonic versatility, this American made pedal utilizes DSP technology to deliver clean, quiet and transparent compression. You may never want to turn off!
---
Its straightforward control set makes it easy to adjust your tone onstage. In addition to its compression and level controls, the Clarity compressor includes a Mix knob for blending in the straight, uncompressed signal – a quick, effective way to fine-tune your guitar's attack.
The pedal also allows you to choose between a switchable pair of compression styles. The "Slope" option delivers a smooth, relatively subtle compression function. The "Envelope" option engages a more noticeable "hard knee" limiter effect.
Features
Controls for Mix, Compression, and Level
Push button selection for Slope or Envelope compression options
True-bypass switching
9v, center negative power supply – no battery compartmentBaked-on, extremely durable new "vein" finish

Made in USA, limited lifetime warranty
The Clarity Compressor carries a $139 MAP / street price and can be purchased at mojohandfx.com.