Mojo Hand FX Mister-O Phase Shifter Review
Maestro's smooth, stylish PS-1 inspiresa simple and unique vintage-voiced analog phaser.
Great digital approximations of the Maestro PS-1's smooth, distinctive voice. Open, airy tonality. Nice combo of transparency and distinctive character.
No ramping between speeds.
4.5
4.5
5
4.5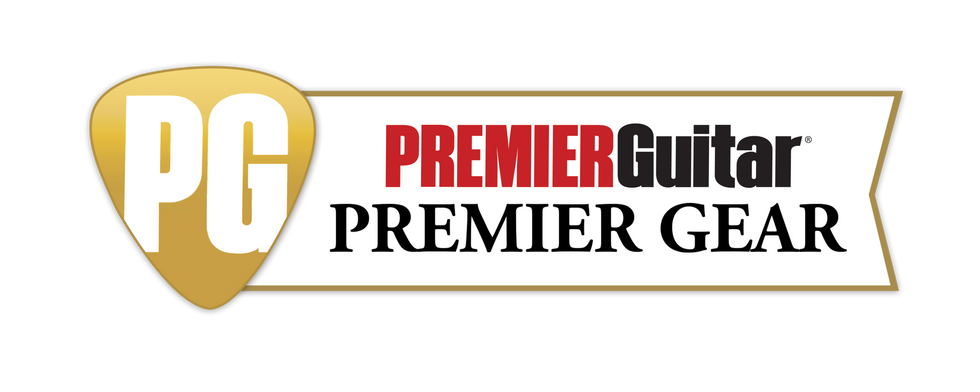 Though enormous and limited by modern standards, the original Maestro PS-1 (created by Tom Oberheim in 1971) is the very picture of pedal design elegance. It's also one of the most swirlingly smooth phase circuits to ever exist.
---
Mojo Hand FX's digital, six-stage Mister-O is inspired by the silky voice of the PS-1. The company did away with the design limitations of the original—like speed presets and fixed depth and resonance—but Mister-O still speaks in a deep, enrapturing, and distinctive phase voice that sets it apart from more common phasers. It also retains the straight-ahead simplicity that makes vintage phasers so attractive.
Styled Out … Subtly
If you love vintage pedal style, the Mister-O is a snack-sized meal of visual treats. "Mister-O" is printed in an original font that evokes the old Maestro logo. The white-on-black pinstripe looks ace. And while I'd be ultra-stoked if Mojo Hand had used red, gold, and blue knobs, the tri-color branding at the bottom hints at Maestro's beautiful '70s color motifs. (Future versions of the Mister-O will be called Mr. O to avoid confusion with the Maestro brand.)
Where the original PS-1 used three rocker switches to select slow, medium, and fast phase rates, the Mister-O utilizes a variable speed knob as well as depth and color (resonance) knobs that enable deviations from the original's voice. It's a cool set of additional but traditional controls that enable experimentation without getting into the weeds.
Apart from lacking analog circuitry, Mojo Hand omitted one important facet of the original Phase Shifter's functionality: It doesn't share the capability for ramping between speeds—a function that enhanced the PS-1's Leslie-ness. Though it might have elevated the very appealing $149 street price considerably, an expression pedal that approximated that functionality would be a nice addition.
Elastic But Never Overbearing
In the humble, one-page manual that accompanies the Mister-O, Mojo Hand suggests a few voices based on original Maestro sounds. These settings—all of which utilize depth and color controls at noon—are tuned to match that of the PS-1. They are truly sweet spots that are a great place to start—and stay, as I often did.
Mister-O's clear low-end carves out room for other phasing nuances that make the output sound more complex and detailed.
Phasers are inherently non-transparent. They change your tone as they cycle through a waveform, and every phaser does this with a distinct voice. Mister-O's is a wide-frequency voice that seems to retain much of a guitar's natural color. Players that gripe about tone suck and volume loss in vintage modulators will love this facet of Mister-O's performance envelope. (I even sensed a slight bump in volume in phase mode.) But Mister-O also heaps on a lot of unique, vintage patina'd personality. The contoured clarity it lends to low frequencies, for instance, is beautiful. It's not quite as bubble-gum chewy as a good Phase 90, which is extra gooey, in part, because of the unique way it filters and "stretches" low end frequencies. The choice between chewiness and low-end articulation is down to personal preference. But I loved the way Mister-O's clear low-end carves out room for other phasing nuances that make the output sound more complex and detailed. It might be the first phaser I routinely use for fingerpicking.
Advanced color and depth controls emphasize mid-range resonant peaks, which can make Mister-O feel more pulsing than elastic. But the effect is no less weird or psychedelic. The color knob can add extra noise as you get into its weirdest zones. Though I'd venture that anyone exploring these more bizarro sounds will not be terribly offended by a little white noise wash. At lower depth and color settings—and particularly at fast speeds—the Mister-O offers a cool, wobbly alternative to low-intensity tremolo.
If you tend to use your phaser for Hendrix and Gilmour-style fuzz-and-phase sounds, Mister-O's open tonalities—particularly the airy, present top end—are well suited to the task. The enhanced control also gives you more power to tweak resonant peaks to suit your pickups and drive source. The original Maestro voicings are ideal for fuzzy fare, but you shouldn't be shy about ladling deep textures on top. Because Mister-O is so articulate, there's plenty of room to heap on gnarly buzz without obscuring nuance in the modulation.
The Verdict
The Mojo Hand FX Mister-O is more than a little evocative of the original Maestro PS-1. But above all, it has a flexible, unique, and warm vintage voice that manages the minor miracle of sounding authentically analog and colorful while enabling your guitar's tone to shine. There's something effortlessly classy about the sound of the Mister-O. And it's refreshing to be able to explore such distinctly vintage phase flavors without treading that same old path—especially at such a reasonable price.