The Heart's Not-So-Filthy Lesson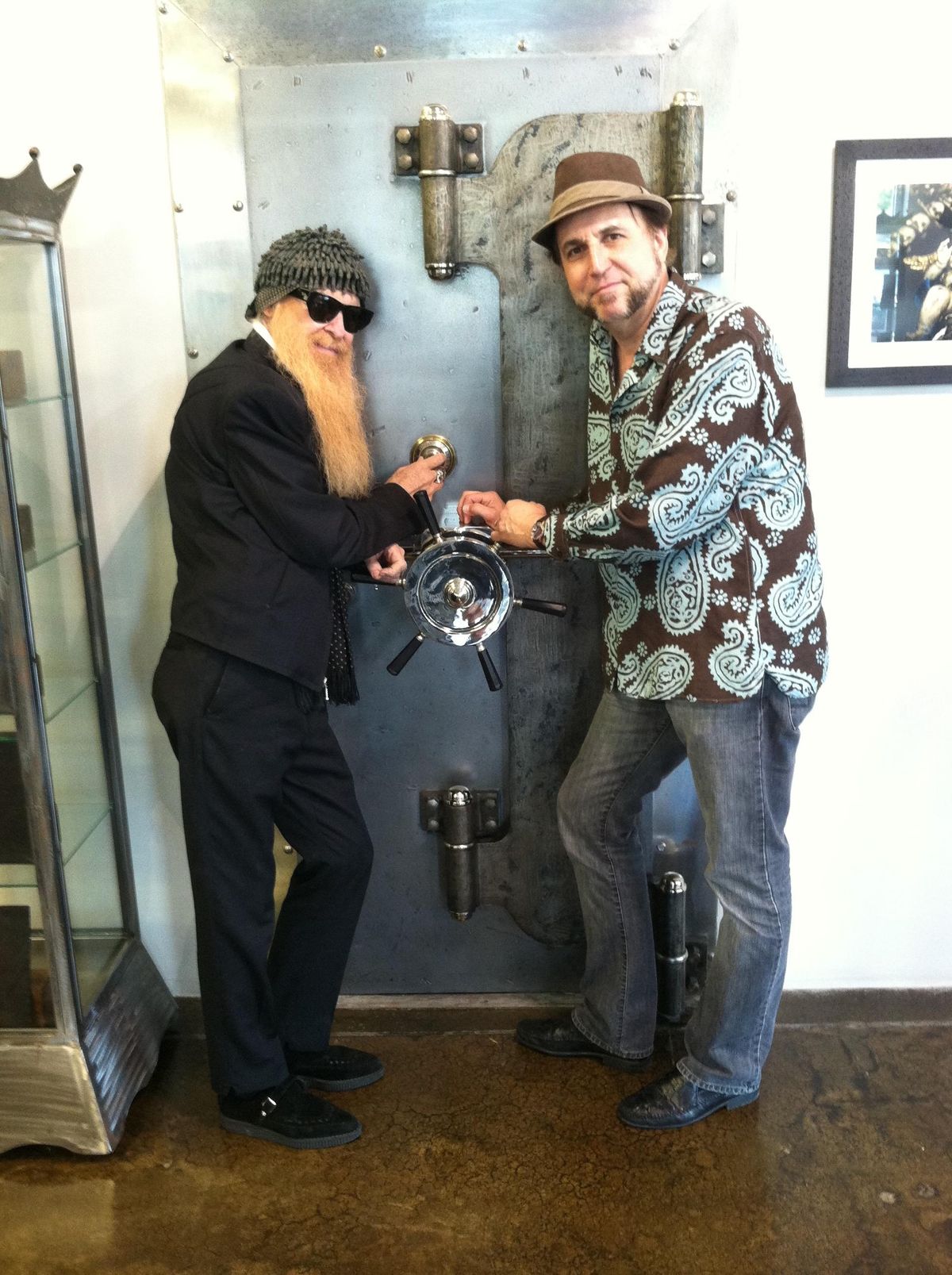 Send me a postcard, drop me a line, stating point of view.
PG has been a home to some truly legendary guitar-music journalists. Andy Ellis, whose writing I first eyeballed when I was in high school, was a colleague when I landed my gig here six years ago. Joe Gore was also a longtime contributor whose writing I've admired for decades. And, during his tenure, Shawn Hammond, who left his post as PG's chief content officer for a new career (we all love and miss you Shawn!) with the previous issue, exemplified the qualities of editorial exceptionalism: vision, precision of language, deep knowledge, and an open heart. The latter should never be underestimated, because if we bring an open heart to what we do, it will connect with others.
I've named just a few, but within the PG family, I believe other legendary careers are underway. Time is always the reckoner of such things. But the heart is the mechanism that drives everything. An open heart allows us to hear and understand music in ways that we might not if we're unwilling to really listen, fully. It does the same when it comes to hearing and understanding each other. And in the world of guitar, we truly all have something to offer, and hearing, understanding, and sharing brings all of us joy.
As PG's new editorial director, I'm excited about the great stories and columns and podcasts and videos about gear and artists and how-to strategies we're going to continue to craft for you. That's what's made this magazine terrific. (There, I said it!) But this gig isn't just about bringing you in-depth and—ideally—thought-provoking reporting on the sound toys and musicians you love. It's about spreading joy. And I'd like your help.
This gig isn't just about bringing you in-depth and—ideally—thought-provoking reporting on the sound toys and musicians you love. It's about spreading joy.
Consider this an invitation to drop me an email, send a line via socials … a singing telegram? I'd sincerely like to hear from you. What are your likes and dislikes about gear and music coverage? And not just at PG. I'm honestly interested in what interests you. I'd like to get to know you, which, I realize, is a big ask. But it's part of that sharing thing I mentioned.
And speaking of sharing, it's a pleasure to share our 2022 rundown of "The Year in Gear." I always find this annual report inspiring. Sure, it's ostensibly a catalog of the coolest instruments, effects, amps, and recording tools we've reviewed over the previous 12 months, but it's also a glimpse into the imagination and vision of some of the brightest minds in the musical instrument industry—the people who refine and birth ideas that help all of us play and sound better, and who give us an entryway into the sonic worlds we want to explore, whether those worlds were first traversed by the Ramones or AC/DC or Andrés Segovia or Muddy Waters or Joan Jett or Billy Strings. It also reminds me about some of the gear I've wanted to check out myself—although this year I was also lucky enough to review a number of real gems.
It reminds me about our bond, too. We're all nuts about gear, and we love to chase that obsession. Over the past few years, I've especially been fixated on overdrive and fuzz pedals, and amps. Always amps, which are unique and colorful instruments unto themselves, and the last point in the signal chain that helps articulate our musical voices.
We are, after all, a community of voices. So, let's continue our conversation about the music and gear that we love, and keep it going strong.