Armed with a boatload of pedals of every size and shape, the funk-rock tandem demonstrates the sonic mayhem they create on a nightly basis. Bonus: Bass legend Billy Cox crashes the party!
This board is in line with Reid's Supro Titan combo and features Pigtronix Echolution 2 Ultra Pro and Philosopher's Tone pedals, another Eventide H9, a TC Electronic Flashback X4, a Red Panda Particle, Moore Black Secret and Ultra Drive stomps, a Zoom G3X, a Source Audio Soundblox Pro Classic Distortion, three Roland EV-5 expression pedals, and another Mission Engineering Expressionator.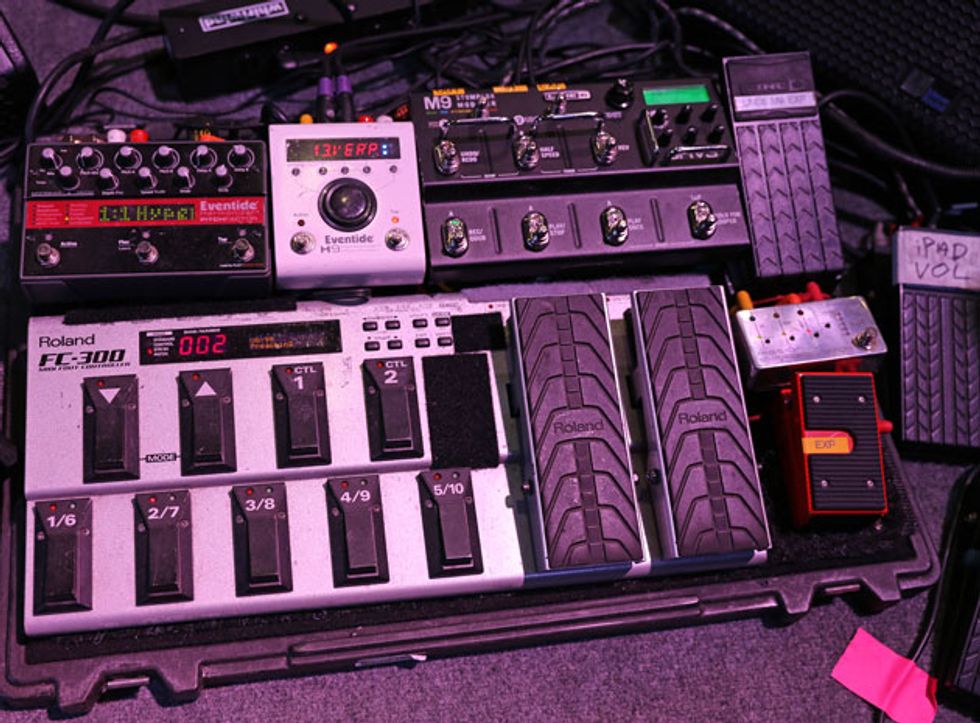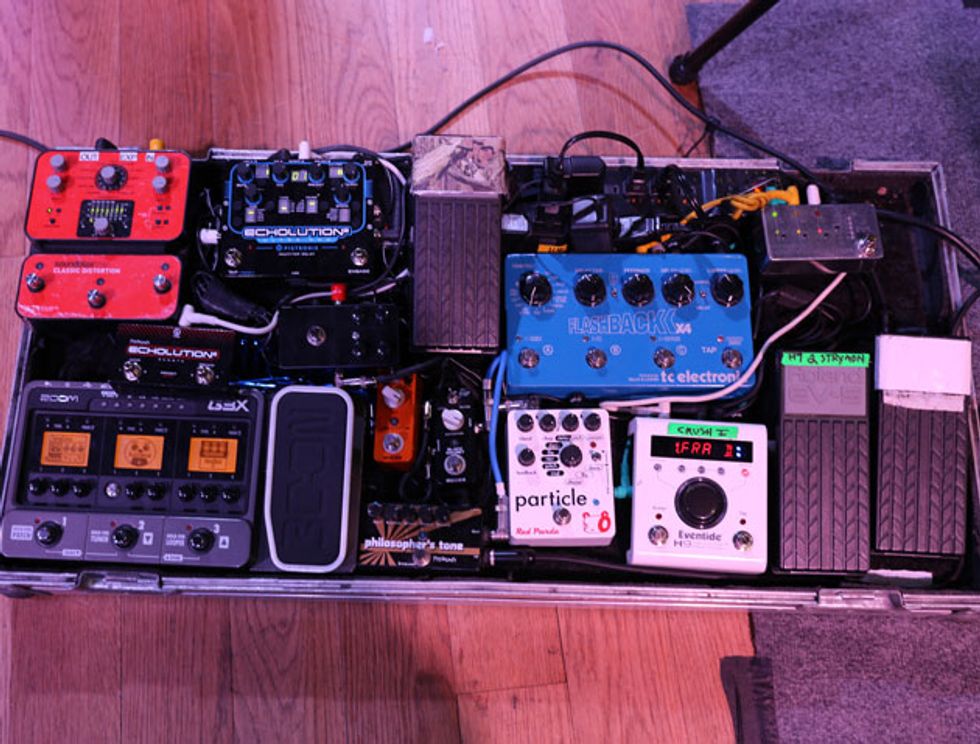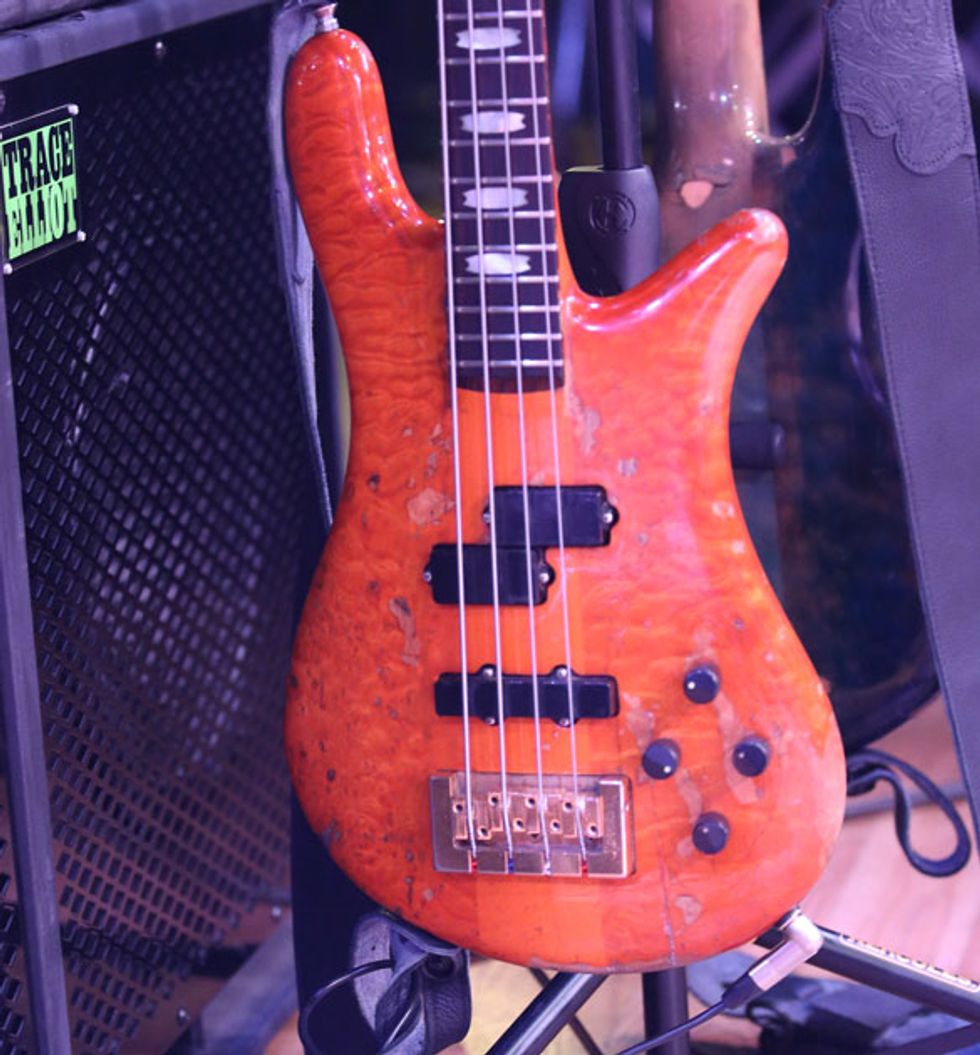 Special thanks to the band's extremely hard-working tech, Jeff Cummings.