Glenn Hughes, Devin Townsend, Ripper Owens, and Dee Snider take on Sinatra classics
Various Artists
SIN-atra
Armoury Records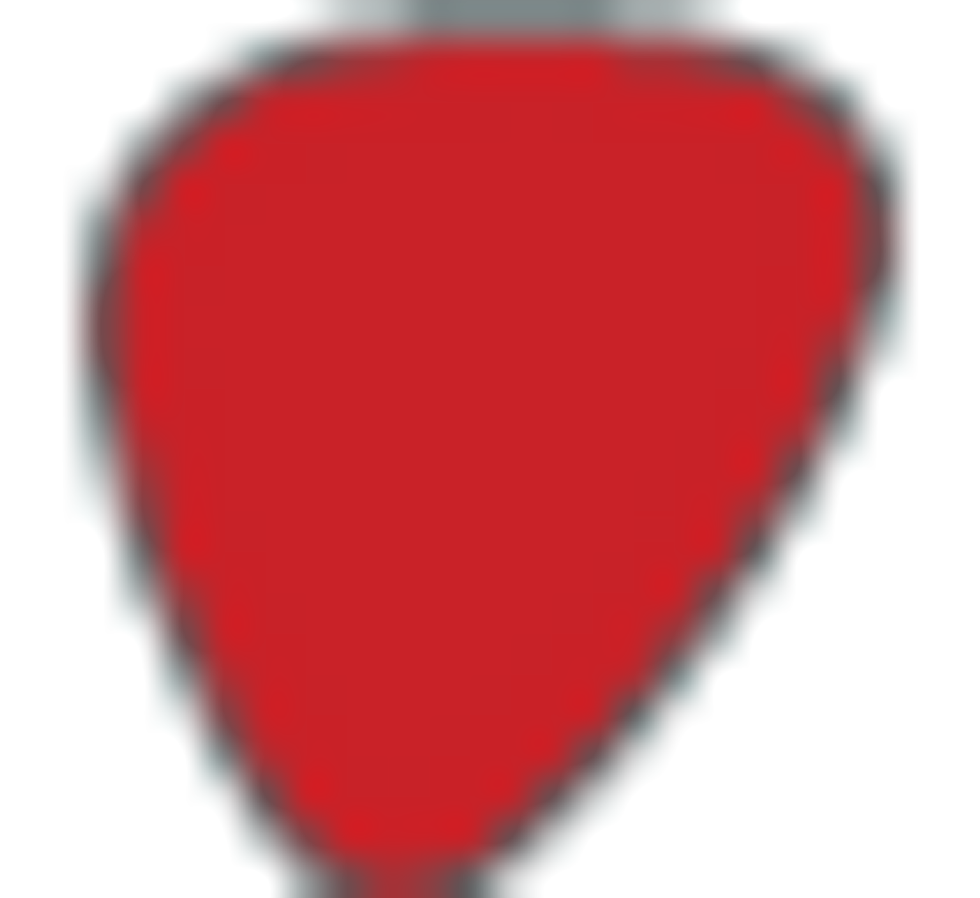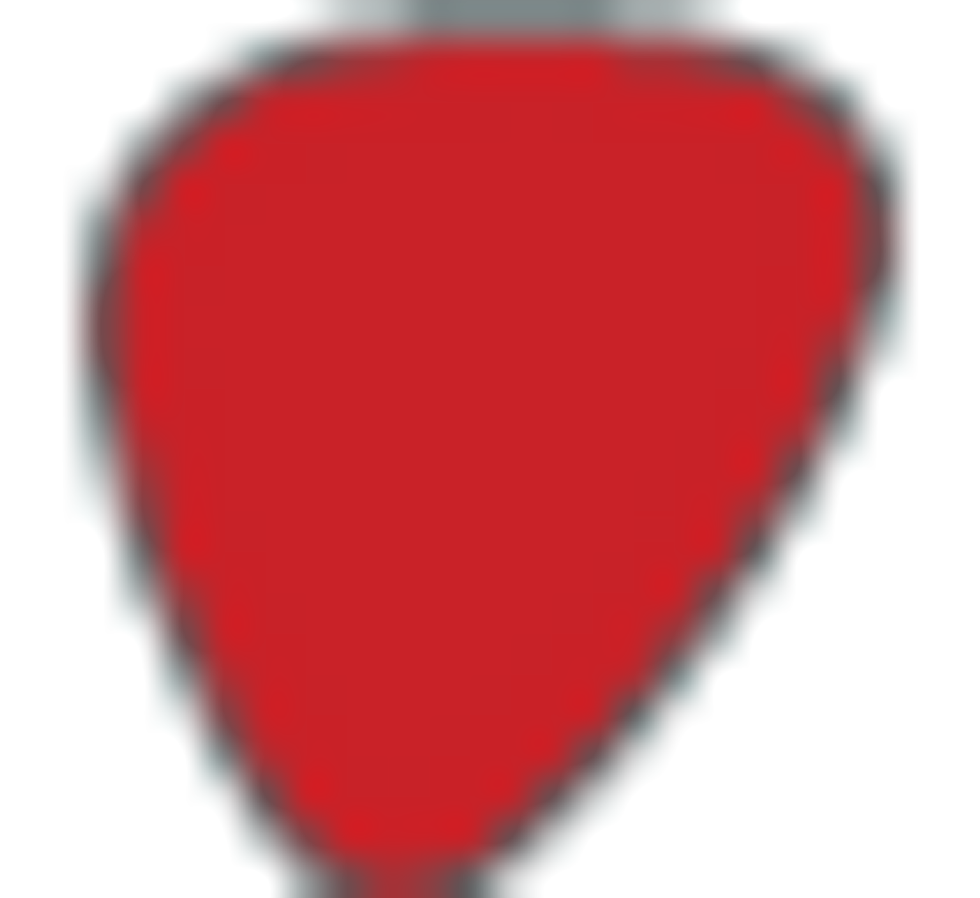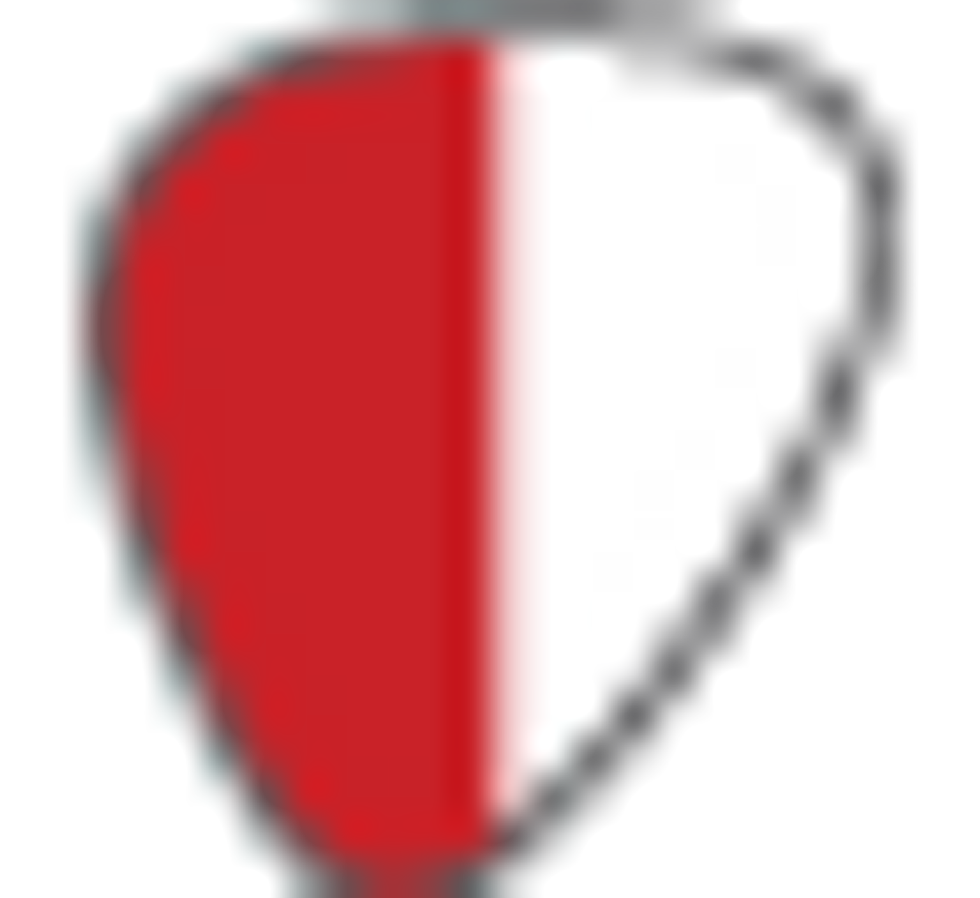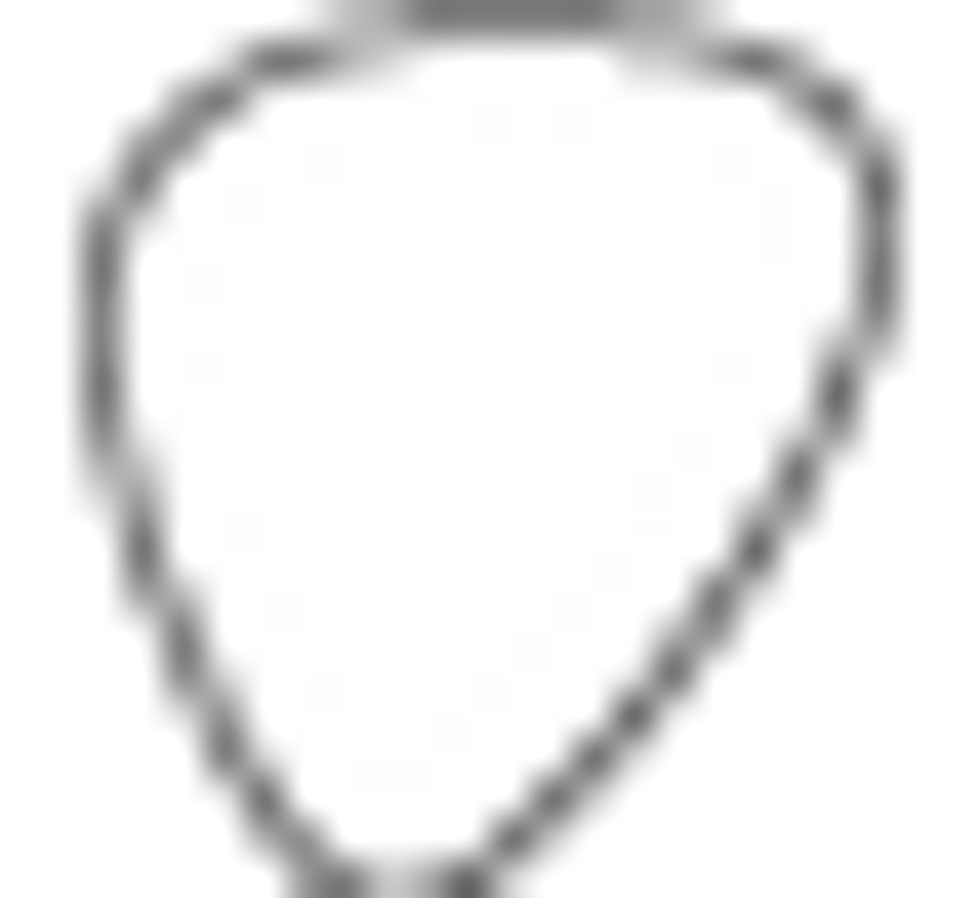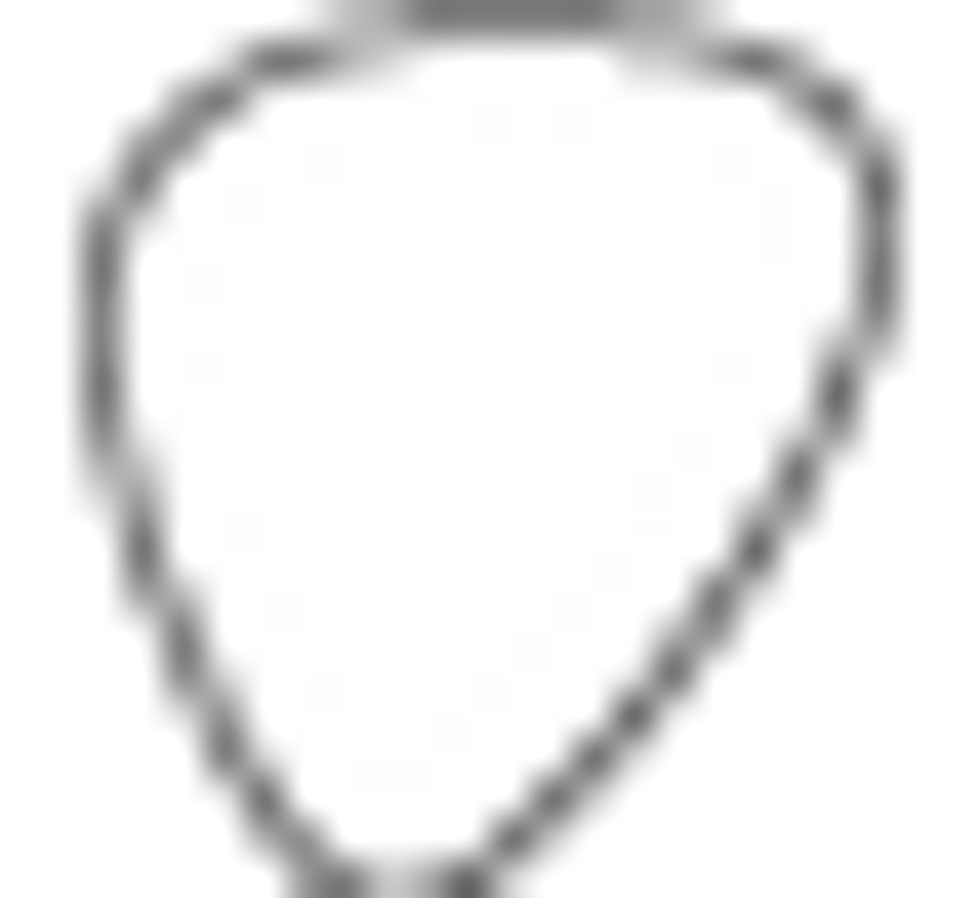 Ready for some metal versions of Frank Sinatra classics? Glenn Hughes, Devin Townsend, Ripper Owens, and Dee Snider are among the 12 notable artists lending their vocal talents to songs like "I've Got You Under My Skin," "New York, New York," "Witchcraft," and "It Was a Very Good Year." Unfortunately, some stellar vocal performances and righteous guitar and bass riffery by Bob Kulick, Richie Kotzen, and Billy Sheehan end up falling flat due to the project's humor-bent focus and the use of keyboards. I get the dilemma—you can't just delete Nelson Riddle horn lines and string swells from something paying tribute to Sinatra. Regardless, the keyboard tones simply kill this otherwise brave mashup, grating on your skull much like the brass-mocking keyboard in Europe's "The Final Countdown." Too bad. Some moments of legit darkness that breathe interesting new life into these charts get overshadowed by all the cheese.
A thinline hollowbody electric jazz box with fingerstyle string spacing and other modern options
Mention a hollowbody electric and most players will think of a thick jazz box with heavy strings. But Jim Soloway has few qualms about turning those preconceptions on their heads. Over the years, Soloway has pushed the boundaries of guitar construction with his innovative designs that focus on playability as much as sound. The Single 15" is the latest hollowbody creation to come out of his Portland, Oregon, workshop, and with options like the fingerstyle string spacing on our test model, it's a fine example of how Soloway is bending convention to build a better playing—and potentially more expressive—guitar.

First Impressions
Soloway is all about options. Just about every part on the guitar from pickups to nut spacing to scale length is customizable for the individual. Soloway stands behind his guitars too—so much so that he even makes a few models available for a test-drive for the cost of return shipping.
Like many Soloway instruments, the Single 15" represents an evolution of earlier designs. And in this case, it's a fresh take on his signature Full Hollow shape with a larger lower bout that extends the body further past the bridge. Our Single 15" came in a beautiful Loarburst finish. Soloway says he developed the finish after coming across some pictures of Lloyd Loar mandolins, and it's a perfect match for the lovely one-piece maple body, which features a remarkable flame pattern that spans the width of the body. The back is made of swamp ash and has a more subtle grain. Elsewhere, African blackwood abounds, and Soloway uses it for the bridge, the Master Volume and Tone knobs, and the pickup selector, which switches between DiMarzio 36th Anniversary humbuckers.
When I first picked up the Single, I immediately noticed how comfortable the guitar is to hold. When you're seated, the contours on the back and front where you place your forearm make the body feel smaller than it is. And because the guitar is rather thin compared to other hollowbody axes, you can really feel the resonance when you strum it. The other thing you notice right away is the neck and string spacing. Our review guitar's neck is built around what Soloway calls fingerstyle spacing, which goes from 1 13/16" at the nut to 2 3/16" at the bridge (standard spacing is also available—1 11/16" at the nut and 2 1/16" at the bridge). And if you aren't used to this wider spacing, you'll instantly feel like you just hopped into a king-size bed after sleeping in a twin-size bed for years. But with the wide neck and big frets, bends are about as smooth as can be.
The radius of the neck is a rather flat 16", which is standard on all of Soloway's guitars. And when combined with the 25 1/2" scale length, you have plenty of room on the fretboard for everything from complex chords to intricate fingerstyle passages. Soloway uses what he calls an American Standard profile for the neck shape—essentially a C shape that feels very comfortable and smooth.

Tones and Tones
Eager to explore the Single 15" in realms beyond just its jazz roots, I lined up two amps. First I plugged the Soloway into an Egnater Tourmaster (a 100-watt beast boasting eight 12AX7 preamp tubes) fired up the clean channel and set the tone controls flat. With the pickup selector switch on the bridge pickup, the tone was warm and beautiful, if a little too bright, so I backed off the Tone knob on the guitar until I found a sweet spot that was darker but with plenty of clarity, a little like George Benson's tone on
Cookbook
. One of my favorite things about hollowbody guitars is how much definition they give chords with tight intervals. The Single was no exception, and as I played through some cluster-type chords I was able to discern each note at the highest volumes.
The middle position moved me into faux-Strat territory, which lent itself nicely to some percussive funk grooves. But even though the sound begged for some old-school Leo Nocentelli moves, the neck made playing syncopated patterns a little difficult. Indeed, it almost felt like there was
too
much room at times. I wanted to see if this guitar could hang when things got a little dirty, so I turned up the amp enough to get a little break up when I dug in. And as my pick attack became more forceful, the tone became more defined and punchy, but with plenty of the breadth you'd want and expect from a well-built hollowbody and well-selected humbucking pickups.
Solid as a Rock
Solid-state amps are common in jazz circles for their clear tone (they're also the basis for many classic jazz recordings), so I also ran the Soloway into a Tech 21 Trademark 60. The Trademark 60's first channel is designed to replicate a Fenderstyle amp without the tube noise. Running through this channel, the Soloway felt right at home with the Bass control at about an 8 and the Treble at 4. And with the Tone control all the way up on the neck pickup, the Soloway delivered the delicious mellow-yet-lively tones you'd associate with Grant Green and some earlier Jim Hall recordings.
On the second channel, I dialed up a slightly dirtier tone than I used with the Tourmaster. The added distortion sounded a little muddier than the tube amp, but the tone cleaned up a little bit with the Volume knob rolled off to about 50 percent. It was obvious this guitar is designed to shine on the lower gain side of the spectrum. But even at higher volumes, I didn't feel I was fighting the feedback issues that plague other hollowbody guitars, and there's no reason this guitar couldn't hang with say, a good Gibson ES-335 for more out or rock-inspired jazz explorations.
The Verdict
The Single can cover more than just your weekly jazz gig. It lives in that area between a jazz-dedicated box and a jack-of-all-trades. It's very comfortable to play both sitting and standing, and Soloway's work in shaping the contours and optimizing the guitar ergonomically speak to a thoughtful and evolutionary design sense that's unencumbered by the shackles of tradition and inspired by the real needs of players. The long scale length and wide string spacing aren't really for your average blues-rocker, and in many ways, this is a guitar for exploring the outer limits of technique and sound. But the range of tones it produces makes it capable of beautiful—and beautifully defined—tones beyond archetypal round-and-wooly jazz sounds. If you want to take your playing somewhere way beyond, the Soloway Single 15" is a great place to start.
Buy if...
you need a guitar that can handle blues to bebop and beyond.
Skip if...
high-gain tones are more your bag.
Rating...


It's the event we all dream of—the one point in our musical time line that can define a career. That magical phone call (or email or text) asking if you're
It's the event we all dream of—the one point in our musical time line that can define a career. That magical phone call (or email or text) asking if you're available to hop on a bus and go out on the road. Are you prepared for the whirlwind that is about to happen? If you get "the call," things are about to get crazy for you. If you are new to this, you may not have any idea what to expect once you get out there.

I'm going to let you figure out the best way to set up your bunk and deal with groupies, but I am here to (hopefully) help you with a very important part of your new gig—your gear. You proved you're ready to play on the road, but your bass gear needs to be ready, too.

The first thing we'll look at is your bass. Are you still struggling with mustering semi-decent tone out of that entry-level model? Are you sure you want to take that on the road? I'm not advocating dropping five large on a Carl Thompson for your first road gig (well, maybe your second), but your bass and your gear are an extension of you, so you want the bass to sound good. When was the last time your axe was set up? Are your pots scratchy? Intonation a little off? If you have neglected your baby for a little while, it's okay. Just get her back in top shape before your new gig. (And don't let it happen again!) Remember how happy you were when you first got your bass? Recapture that feeling and channel your enthusiasm while learning your new tunes.

And while we're on the subject, how many basses are you taking out? If you can, take a backup to your main axe. You probably won't need it, but I have been mid-show when strap buttons break, pickups die, or input-jack solder points lose contact. Instead of worrying about the fix, having another bass on standby can save your gig.

What kind of gig is it? Every bass has its place in the universe, but a 9-string isn't the first choice for a country gig. Bring the bass that you're comfortable with, but remember what style you're playing, too. Use your best judgment. I will say this, though: Good tone is good tone, so bring it.


If you can, take a backup to your main axe. You probably won't need it, but I have been mid-show when strap buttons break, pickups decide to die, or solder points at the jack lose contact.

Now to another crucial part of this ride—your rig. There are many variables that come into play when picking a road rig, so you have to ask a few questions before you get ready to head out. How big are the venues you're playing? A club tour is great, but that means your two SVT rigs are staying home. What kind of space restrictions will you face with transportation? If you are in a van-plus-trailer rig or even just in a van, consider downsizing. Will the band be using in-ear monitors or wedges onstage? How much of your amp is really necessary for impact and volume? Will your amp even be onstage? Sadly, some artists here in Nashville are slowly removing stage amps. Don't say I didn't warn you.
I've tried to pick out a rig that can be used in almost any situation. I use an 800-watt head along with two 4x10 cabs. This way, if I'm doing a small club run, I just bring in one cab and the rack, which frees up space onstage and in the bus bay, but still maintains impact. I've found that having the cabs broken up also helps for the smaller touring situations. Once you are on a bus with a trailer and the stages are bigger, bring out your big rig. Until then, remember space is at a premium. Since you want this gig for a while, try to make it easy on everyone without sacrificing your tone.
And speaking of tone, what sort of tone are you sending to the front-of-house engineer? I wrote in my August 2009 column (which you can read at premierguitar.com) about the importance of having a great preamp as part of your rig. You may want to check out that column to help you get consistently great tone, night after night.
All right, so your bass is set up and sounds amazing, and your rig is compact, yet powerful and ready to rock. What are you going to put all this in? Ahh—road cases. You will be on the road, so you may need these. It's a little different than putting your gigbag and combo amp in your Jetta. Buying cases is a painful and expensive endeavor. Generally, you can find great used cases for sale in most major cities, but if that is not an option you'll have to do a little shopping. Remember, you're protecting your livelihood, so make sure spend enough to get a good case—because it will get stepped on and thrown around. The same holds true for your amp rack. Get something shock-mounted, because you never know who has been hired to load in your gear at the venue. I've seen high-school kids used as hands on deck . . . with disastrous results.
Depending on the level of touring, you may or may not have support—as in a road crew. If you do get support, fantastic. See you at soundcheck. If not, remember you're responsible for your gear being in 100-percent working order night after night. That means a little knowledge of your gear wouldn't hurt. Also, keeping your strings fresh and maintaining your setup on the road is a good thing, too. I have a little emergency kit I keep in a rack drawer with cables, straps, and a tool kit containing allen wrenches and screwdrivers, just in case. Also, if you have an active bass like I do, you'll want to keep an eye on the 9-volt battery. Do not let a $4 battery ruin a show.
Of course, these are just suggestions for getting your new gig started. Each gig demands different action, so you'll want to adapt and revise your particular needs accordingly. The key to any gig—large or small—is being prepared, not only with your music, but also with your gear. I am not recommending you go out and spend a fortune in hopes that you get "the call," but you should be ready, in your stylish way, when it comes in. And that call will come.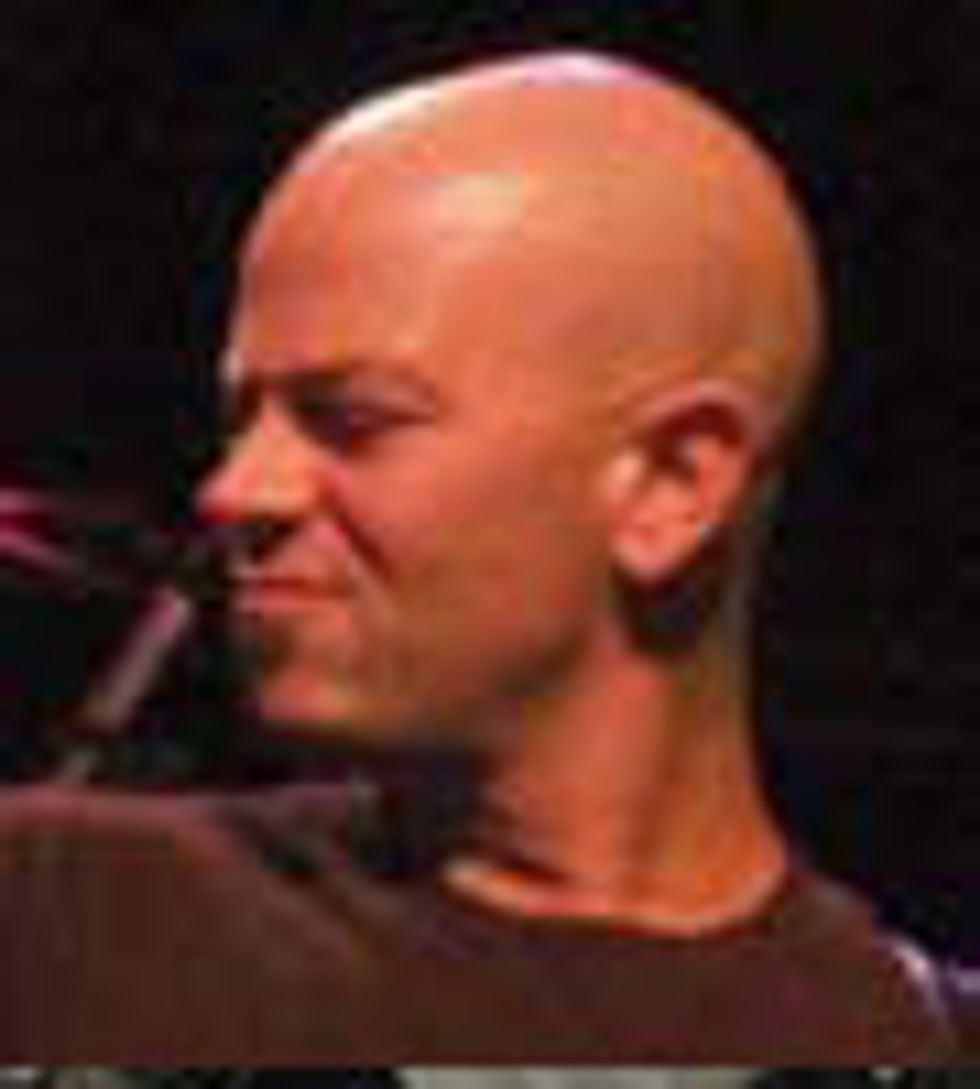 Steve Cook
is currently fortifying himself in the back of a tour bus, awaiting the low-end revolution. He can be reached at
info@shinybass.com
until the coast is clear.