Ten open-gear tuner options to dress your acoustic for success, simply or ornately.
Whether you need a period-correct set for an heirloom acoustic or just want to spruce up the functionality and aesthetics of a modern 6-string, swapping out tuning machines can provide a dramatic headstock makeover through a (hopefully) simple process.
WAVERLY
W16
These 16:1 gear ratio tuners are a direct replacement for Grover Sta-Tites, and feature butterbean buttons and a stainless-steel worm with nylon bushings for smooth action.
$157 street

stewmac.com
GOTOH
SXN510V
Made for a flush fit, these tuners employ a nut-mount system and can utilize the same holes to replace Rotomatic-syle machines.
$65 street
g-gotoh.com
GRAPHTECH
PRN-3411-NO
These skeleton-button tuners feature individual gear ratios, as in all of GraphTech's Ratio line, which means each half-key turn equals one semitone change for its string.
$132 street
graphtech.com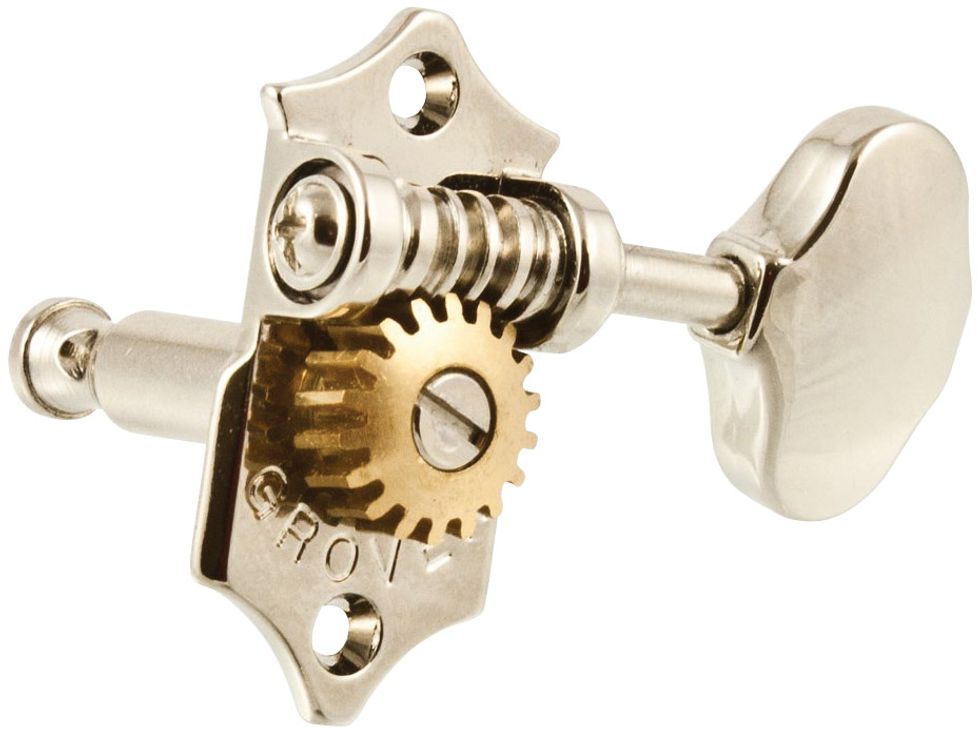 GROVER
Sta-Tite 98 Series
These machine heads feature a classic, round button and a heavily plated finish that creates a prominent contrast to the brass gears.
$38 street
grotro.com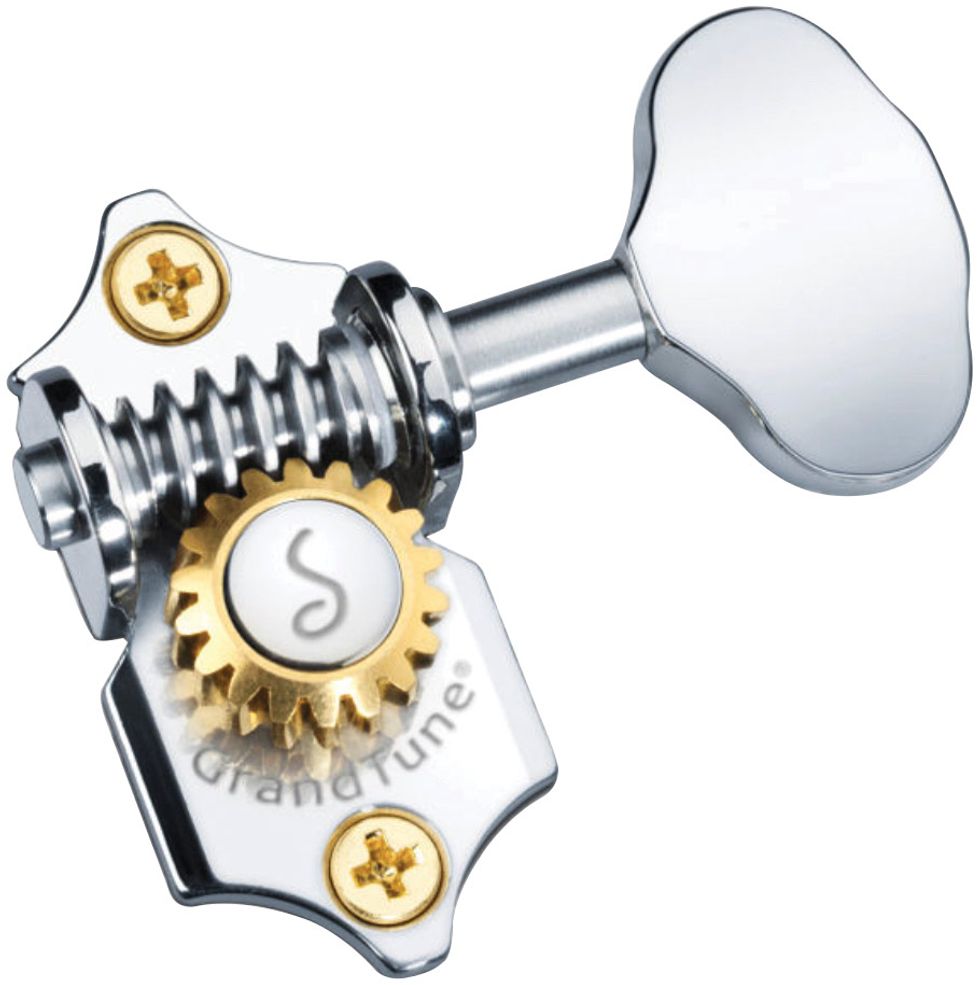 SCHALLER
GrandTune Butterbean
With no polymer coatings used for the gear joints and fittings, these tuners claim excellent stick/slip performance and zero wear and slackening.
$99 street
schaller.info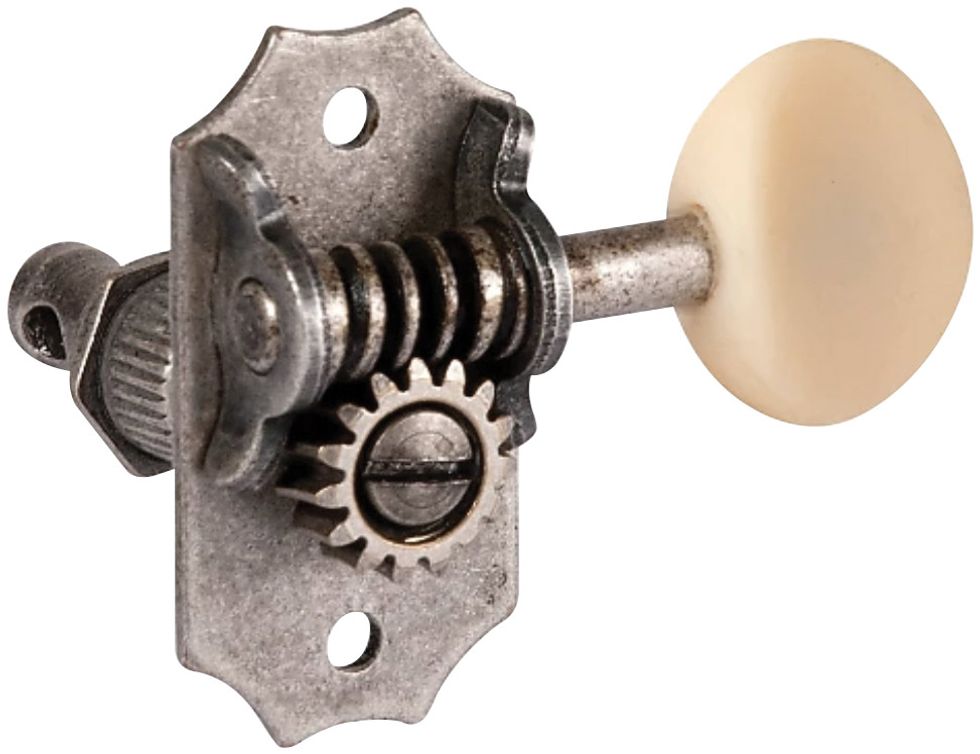 GOLDEN AGE
Restoration
Designed to look like tuners of yesteryear, but
tune
better, these machines feature open gears and steel plates, and represent a solid option when restoring an old guitar.
$65 street

stewmac.com
WILKINSON
WJ28NCR
These tradition-style, open-frame tuning machines are chrome plated and were designed to be an affordable yet high-quality option for Western-style guitars.
$57 street

jhs.co.uk
RODGERS
Rodgers Style
These ornate tuners are available with plate material made of brass, nickel silver, or sterling silver, and with buttons ranging from exotic woods to bone to mother-of-pearl.
$792 street (starting)
rodgers-tuning-machines.com
SCHELLER
Sch-EO
These high-end machines are available in a wide variety of finishes, bobbins, and buttons, and are reported to run friction free, precisely, and with quick reaction.
$580 street
gitarrenmechaniken.com
RUBNER
Ebony Special Series
Adaptable for unique roller-spacing situations thanks to a small, two-screw faceplate, these tuners boast Moldflon anti-friction bearings for smooth precision tuning.
$118 street

rubnertuners.com