Tapestry Audio Unveils Time Traveler BPM Syncronization Pedal
Tapestry Audio announces a new device to synch your time-based effects.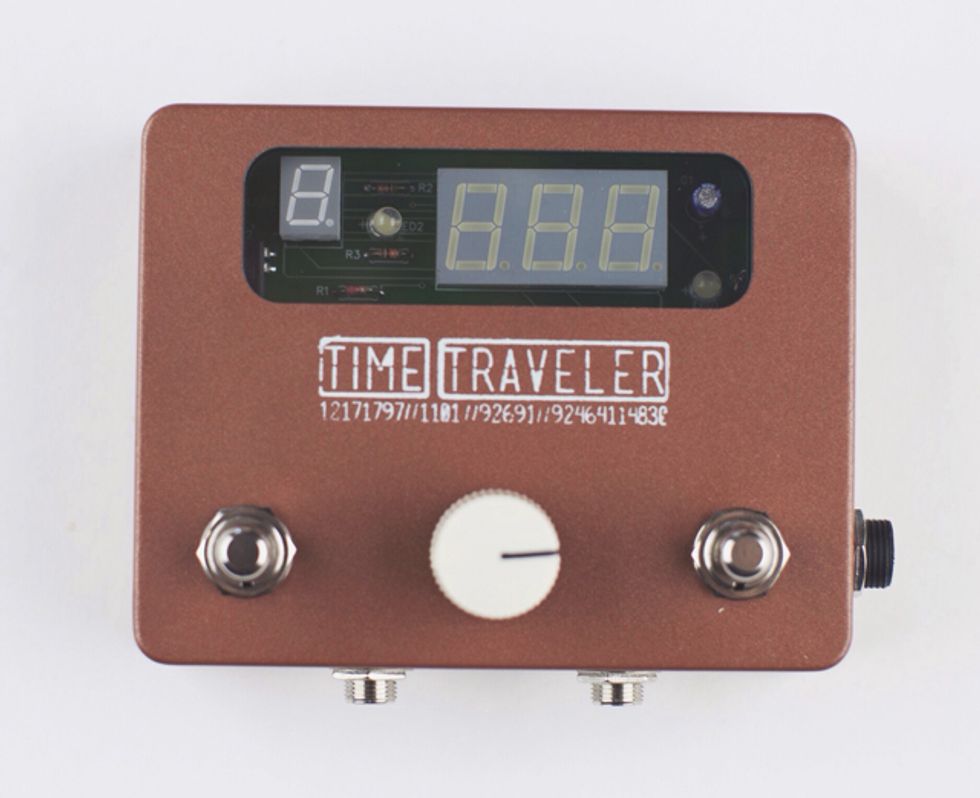 Sarasota, FL (June 24, 2013) -- With giants in the industry creating variation after variation of the same effects pedals, Tapestry Audio's revolutionary product The Time Traveler is soon to become a standard in every guitarist pedal chain. 
Designed, engineered, and constructed by musicians, The Time Traveler is the world's first auxiliary BPM synronization pedal that unifies a guitarist's pedal board by sending preprogrammed BPM presets to any pedal with an external tap tempo jack. With it's simple design and functionality it disappears into the background- the model of addition by subtraction.
Features:
Up to 10 programmable presets
"Dial" or "Tap" tempos into presets
Sync delay, tremolo, slicer and any other pedals with external footswitch capability
Hand machined and wired construction
Compatible with brand and boutique pedals
Intuitive interface for easy real time adjustments
Standard DC input
The Time Traveler carries a suggested retail price of $199.00.
For more information:
Tapestry Audio