Taylor Guitars 2008 Road Shows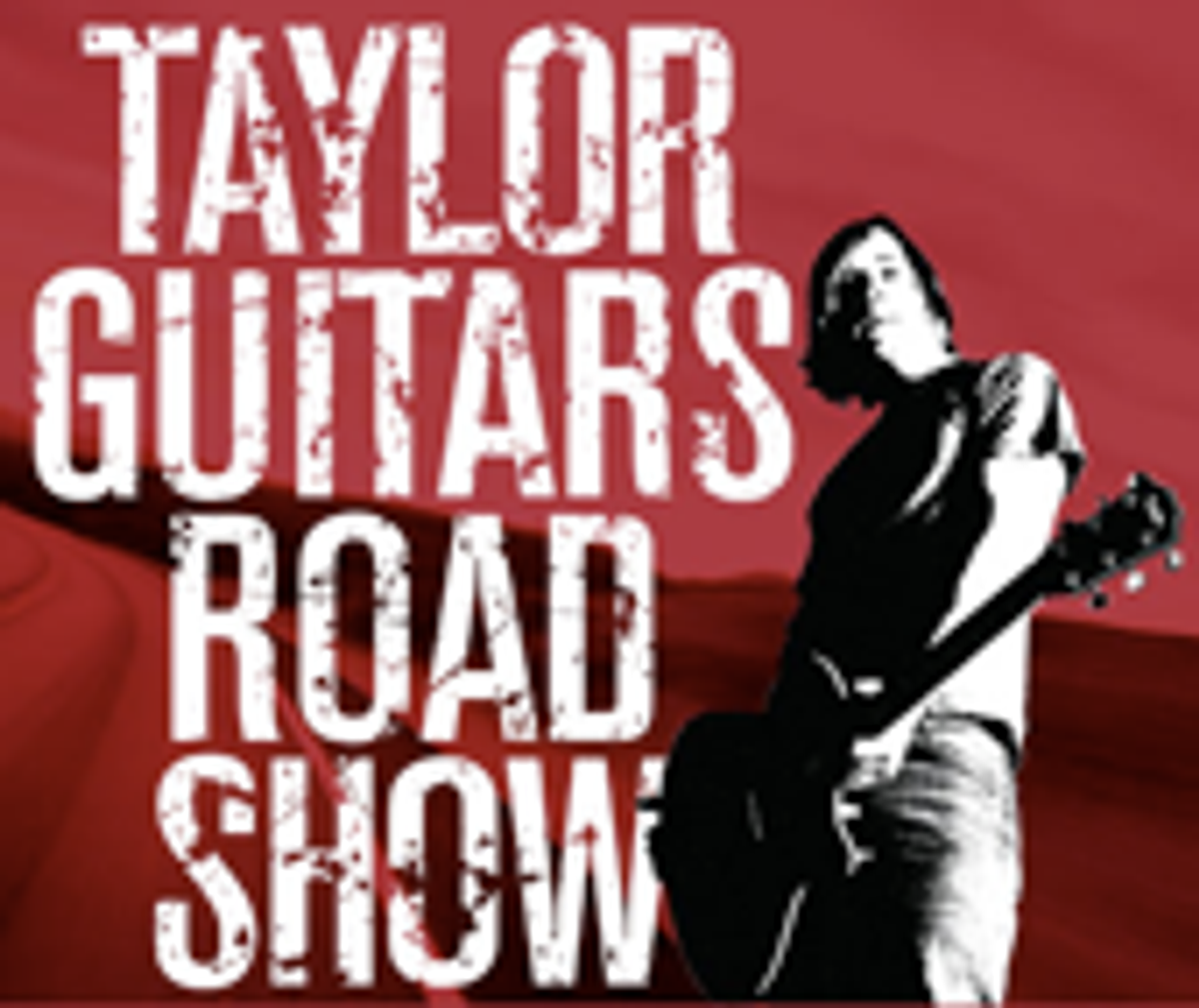 El Cajon, CA (March 5, 2008) -- In 2007, Taylor Guitars launched the Taylor Guitars Road Shows, bringing the Taylor-loyal out in droves – the shows drew maximum capacity crowds
El Cajon, CA
(March 5, 2008) -- In 2007, Taylor Guitars launched the Taylor Guitars Road Shows, bringing the Taylor-loyal out in droves – the shows drew maximum capacity crowds at over 150 dealerships. The Road Show is back again for 2008, with stops in 11 states and Canada already announced.
The Taylor Guitars Road Show features a two-person team from the Taylor factory who demo Taylor's acoustic, acoustic-electric and electric guitars. Attendees can learn first hand how body shape, size, wood and Taylor electronics, such as the Expression system, T5 humbuckers, and Style One and Style Two SolidBody humbuckers, affect the sound of a guitar.
Another popular feature of the shows is the "Petting Zoo," where rare, custom and one-off Taylors are available for playing and purchasing. Attendees looking to buy a new Taylor will have the opportunity to test drive Taylor's new models, including Taylor's new
solidbody electric
. After the hands-on experience, the road shows offer a Q&A session with the staff from the Taylor factory.
The Road Shows are packed with free stuff and contests as well. Staff will be handing out Anti-Rust Elixir acoustic string sets and other gear – including free subscriptions to Premier Guitar, courtesy of Taylor. Attendees can also register to win this year's grand prize – a custom Taylor guitar and a Bose L1 Model II system with T1 ToneMatch Taylor presets.
Taylor is kicking off the festivities on March 25 with
shows on both coasts
– at Hertlein Guitars in Dublin, California and Alpha Music in Virginia Beach, Virginia. Admission to the two-hour events is free.
For the most up-to-date listing of scheduled events and to find out more, visit
taylorguitars.com/roadshow
.