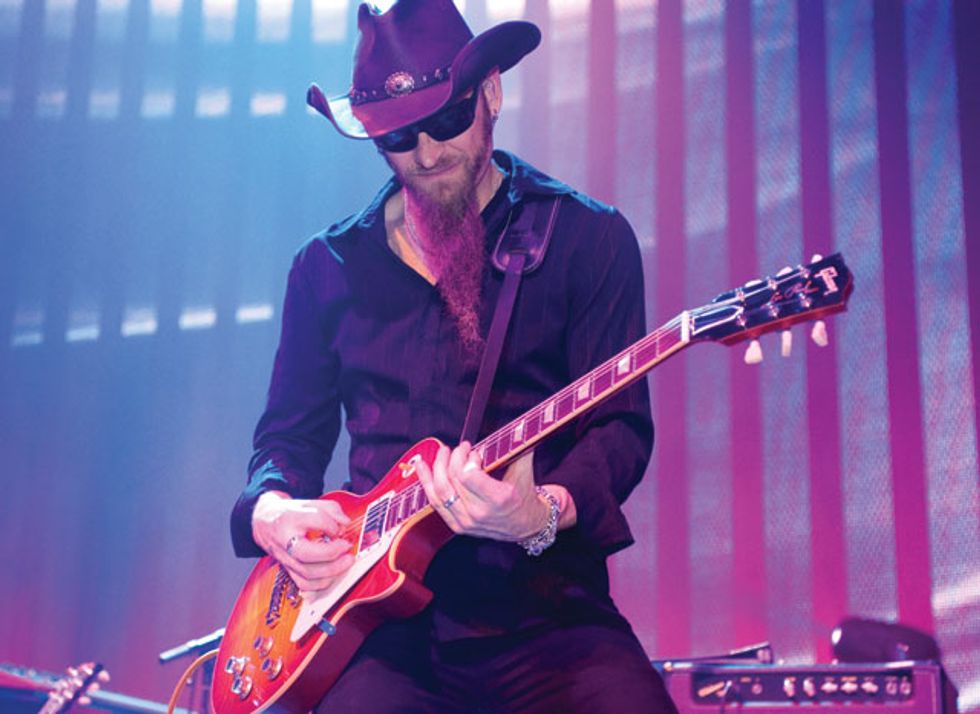 Photo by Vic Wright
Clad in a black leather cowboy hat and sporting a long, pointed beard, Dudley Taft peers out from behind his dark glasses, picks up his guitar, retrieves a pick from its headstock, and warms up his fingers while waiting for his amp's tubes to do the same. Once the amp is ready, he blazes through runs up and down the neck before settling on a chord and strumming blues so Delta you can almost smell the swamp. It's hard to believe such a soulful blues player cut his teeth on '90s alt rock, but around the time grunge and alt-rock frontrunners were gaining momentum, Taft was playing with the popular Seattle band Sweet Water. And though his passion for the last few years has largely been in the blues realm, he credits his time in Sweet Water with helping him to hone his songwriting abilities.
"Left to my own devices, I might've written Frank Zappa riffs. But the writing was very collaborative in Sweet Water," says Taft. "When I joined them they were starting to realize that their friends in Soundgarden and Alice in Chains were onto something, so we started gravitating towards the alternative-rock direction. They would bring in three-chord ideas, and I would write the chorus or a solo or a bridge, and it helped me figure out how to take my impulses and make them blue collar. They helped me write more palatably—you have to write things that vibrate people. ZZ Top and Joe Walsh play simple things, yet it really resonates and is still creative."
After a long run of rock-oriented projects, Taft set out to explore his passion for the blues around 2006. Merging his love of hard rock with deep Delta riffs, Taft released his first solo CD, Left for Dead—an album comprised of his own guitar-heavy compositions and an eclectic mix of classic covers—in 2010.
"Left for Dead was really about me experimenting—writing songs in new directions," says Taft. "My first idea was to start a ZZ Top cover band, and that led me to study Freddie King—and that really made me immerse myself in the players of the blues. It opened up my playing and writing in a lot of new ways."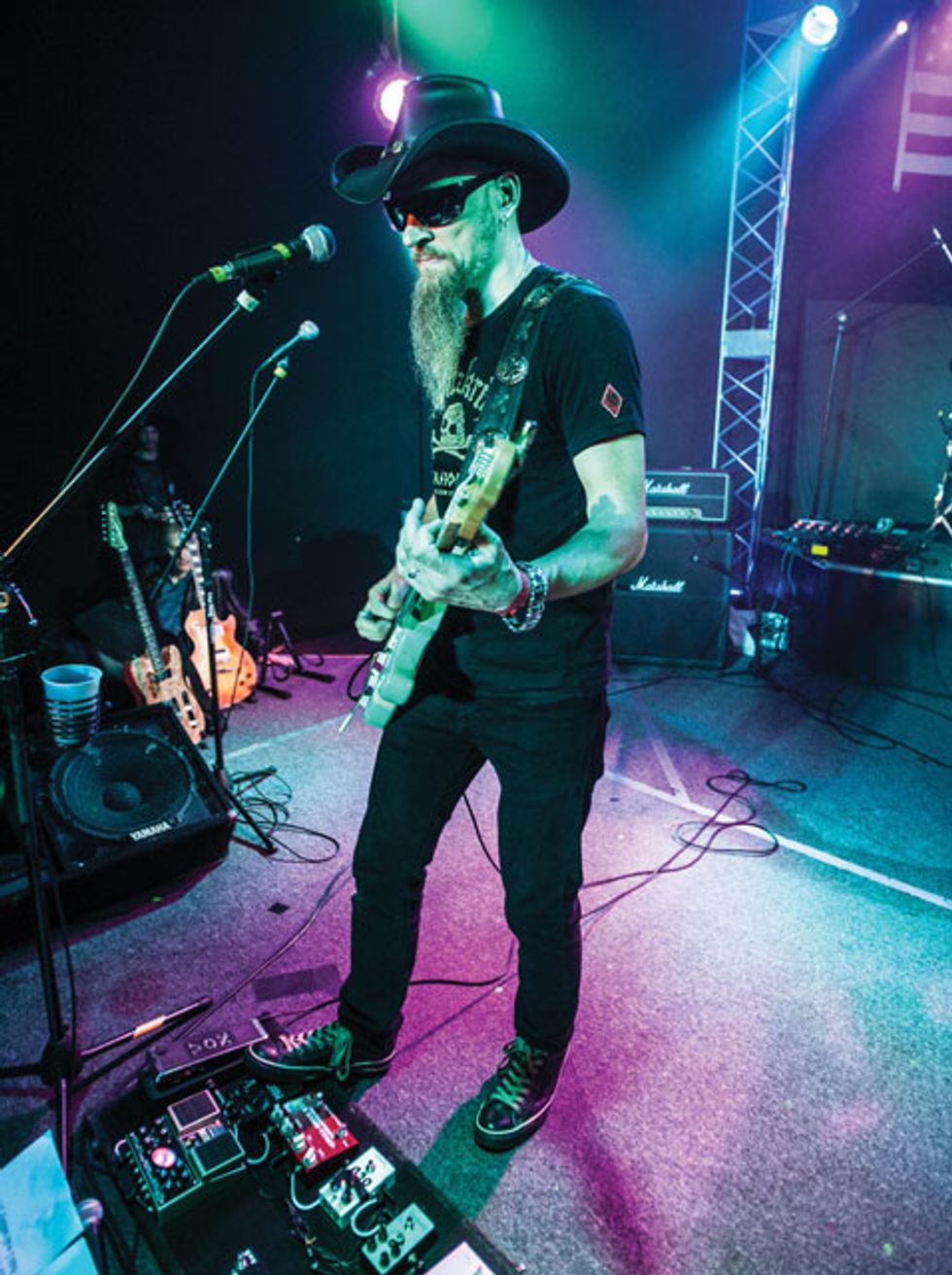 Photo by Vic Wright
After a successful run of tours in support of Left for Dead, Taft further expanded his repertoire while putting together his material for this year's Deep Deep Blue. The album blends shredding blues riffs with blazing rock compositions and shades of Seattle grunge, highlighting an impressive evolution of Taft's skill as a songwriter.
"This album is more of a refinement of my playing than ever before," he says. "People love the dance tunes and things that make them move, but I don't want to make bar music by any means. I really like dark stuff. I like blues because it touches on dark and heavy things. There's a turn of a melody behind certain chords that has a flavor to it that you don't get from blues and you see it in bands nowadays like Radiohead. I've always believed that it's important to have old and new influences."