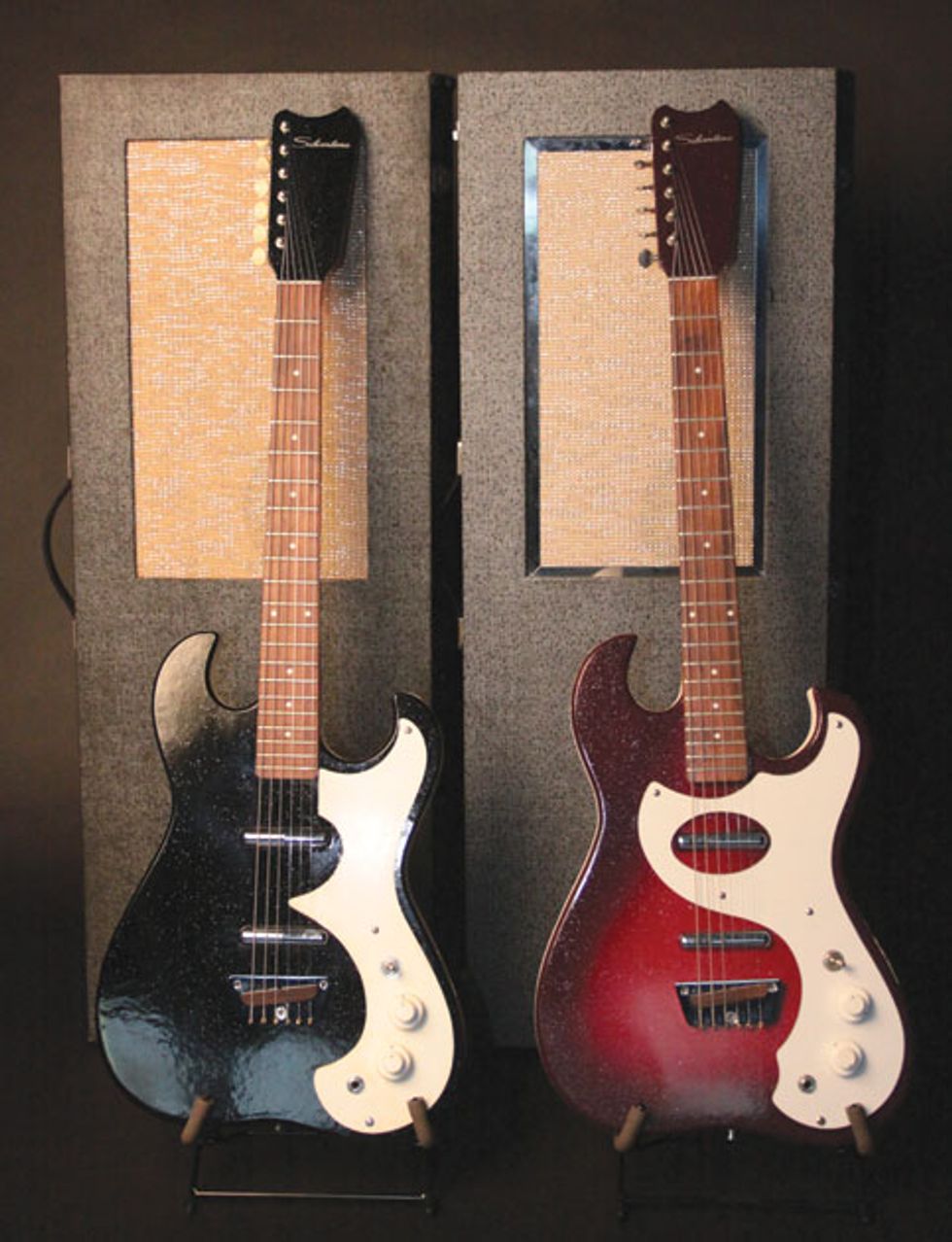 "This is a roots rocker's boyhood dream," Ivankovich says of this Danelectro 1457, which was sold between 1964 and 1966. "The guitar is a double-cutaway, 21-fret design with a Masonite-covered pine body, Masonite pickguard, two lipstick pickups, stacked volume and tone knobs and a 3-way switch. The case amp barks through an 8-inch Jensen speaker powered by 5 watts of tube-tremolo saturated voicing via a rectified single-ended 6V6 power section."
Photo by Chris McMahon.
Silvertone
In terms of sheer numbers, Silvertone may be the most successful musical instrument brand ever, yet they didn't make their own guitars. The Silvertone name, owned by Sears, Roebuck & Co., adorned instruments made by many Chicago-based manufacturers, including Harmony Guitars, Kay Musical Instruments, and Valco, who manufactured and sold guitars under the National, Dobro, Supro, and Airline brands. The Silvertone brand offered nationwide distribution via the Sears catalog, which reached virtually every household in the United States, rich or poor, black or white.
"All the big department stores got into private-label selling, and not just for musical instruments," says Bruce Zinky of Supro USA/Zinky Electronics. "It's an advantage, since you don't have to compete on price with any other store with a proprietary branded product. Montgomery Ward was selling Airline against the Silvertone product at Sears, Roebuck.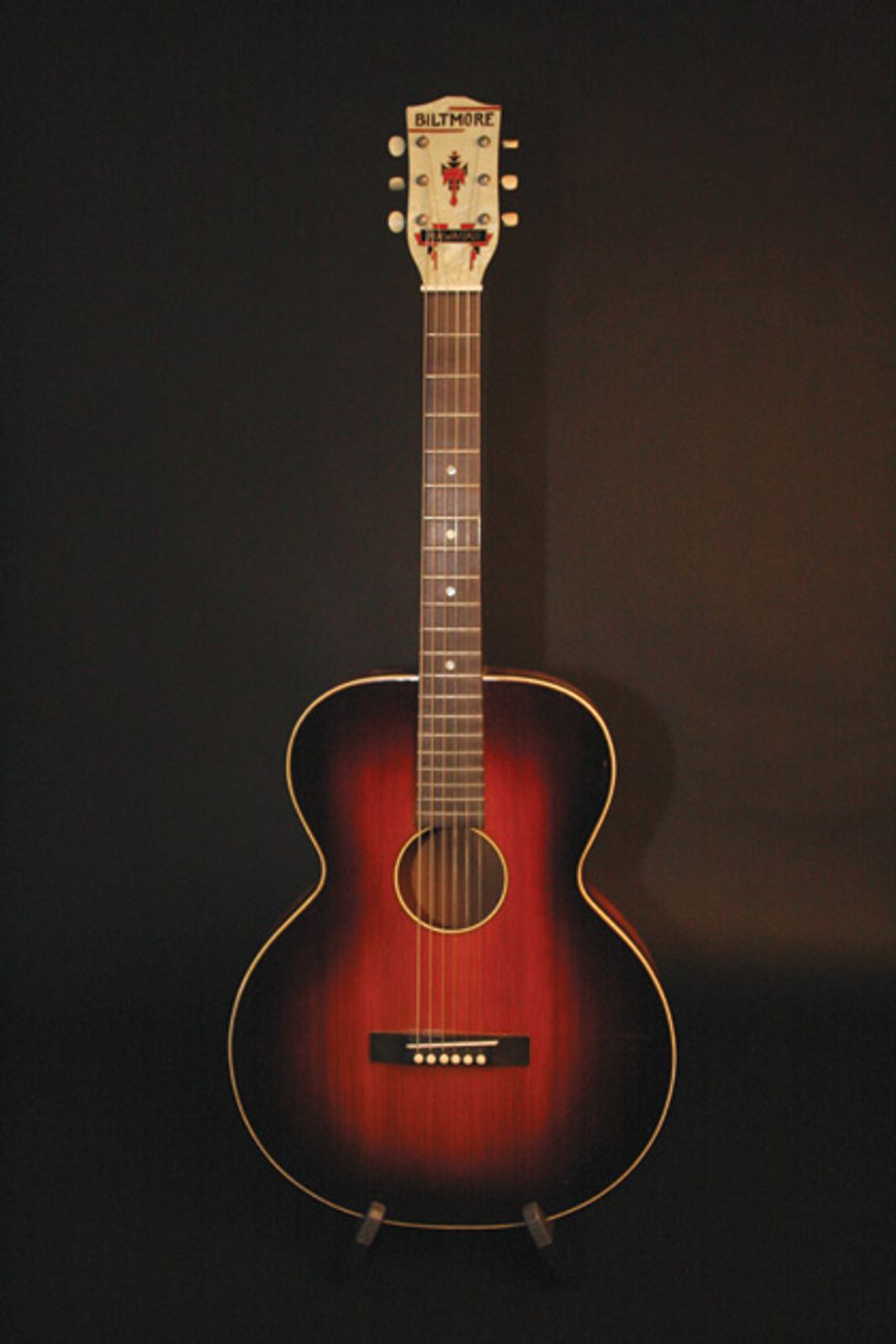 "Biltmore is a very rare off-shoot Harmony brand. The detail and finish quality on this square neck
Hawaiian guitar is astounding," Ivankovich says. Photo by Chris McMahon.
Sharp eyes might note that the Airline guitar could be Valco-made, and the Silvertone might be Danelectro. The customer bought what was available in their town. There was no Internet. There was no Guitar Center. There wasn't a lot of choice. You bought what you could get, and in a small town, the Sears, Roebuck catalog was often the first and only choice."
New Jersey's Danelectro and Japan's Teisco also built Silvertone instruments. Korea's Samick Musical Instrument Co. recently revived the Silvertone brand.