Outfitted with new hardware and potent pickups, the glammy Eastman Romeo LA is ready to rock.
Comfortable feel. Even neck response. Responsive vibrato. Sounds equally great clean and dirty.
A bit expensive for an Asia-built instrument.
5
4.5
5
4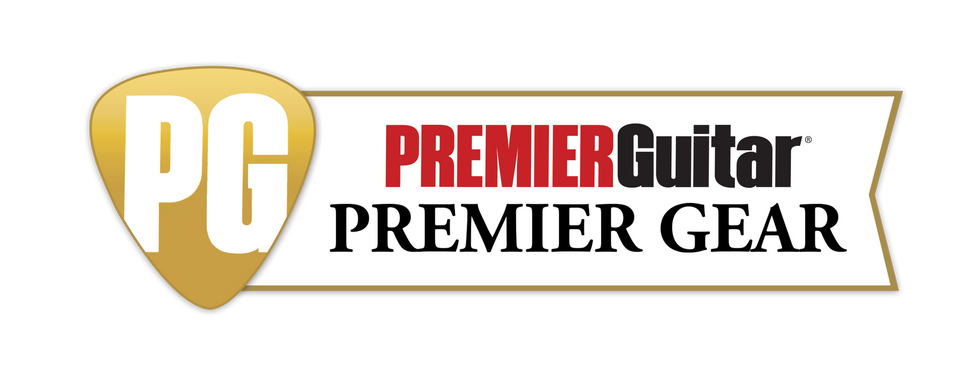 They say first impressions are everything. And a guitar's appearance often tells us exactly what it aspires to be. When we look at a pointy guitar with humbuckers and a locking trem, we know its intentions. Subverting those expectations can be fun though—like seeing someone rip bebop licks on a Flying V (more of this, please!).
---
Just as fun is when a guitar model subverts its own intentions, which is what Eastman's Romeo LA accomplishes to some extent. First released in 2019, the original Romeo glowed with a vintage-style radiance that, apart from its curvy, offset profile, evoked traditional Gibson and Epiphone semi-hollowbodies and the jazzy, bluesy tones they produce. The LA, however, with its glammy options and assertive pickups, feels made for bright lights, big stages, and modern rockin'.

​Ch-ch-ch-changes
The Romeo and Romeo LA share many specs: a maple neck with 12" a radius ebony fretboard, mahogany laminate back and sides, and 24.75" scale. There are pronounced differences too, though. Eastman replaced the solid spruce top on the Romeo with a laminate spruce top (which are common on even the most expensive archtops). Another big change is the shiny, metallic celestine blue finish that covers the asymmetrical body and maple neck. Rather than cultivating the understated, traditional elegance of its predecessor, this Romeo screams for attention.
The slick finish isn't the only thing primed for hot stage lights. Two Seymour Duncan Phat Cat P-90s are housed in stylish gold foil–style radiator covers. And a Göldo Les Trem and 3-point bridge look sharp and enhance the Romeo's tonal personality and expressive abilities. Göldo K-Line locking tuners help keep the guitar pitch stable.
A California Dream
Playing the Romeo LA is a dream. It's resonant, with lots of sustain, and big, open chords sound great unplugged. It arrives with stock .011-.049 D'Addario NYXLs, but the fretboard feels fast and slinky and easily accommodates quick licks of all flavors. The guitar feels balanced and comfortable too, which kept it in my lap for long spans.
Rather than cultivating the understated elegance of its predecessor, it screams for attention.
The Phat Cat P-90s are a real statement piece—and not just visually. They are warm, dynamic, and bright. Each pickup has a dedicated volume knob. But there's just one tone knob, which is wired to the bridge pickup. That means no rolling back the neck tone for straight-ahead jazzbos—a clue to this guitar's more rocking orientation. But the neck pickup is bright and clear, and to darken that sound up would be a crime. Both pickups offer sparkling cleans but really come alive when paired with overdrive. Hitting my Klon with the bridge pickup, the Romeo LA sounded strong and focused across the fretboard. The neck pickup, meanwhile, added powerful low-end rumble.
The Göldo Les Trem is a serious highlight too. It does all the things that Bigsby-style vibratos do well, and the arm, though a little pointy on the end, fits nicely in the palm of my hand while I do my picking. The Göldo feels more modern and is faster than the competition though. It's capable of quick, springy attack—in both directions—and impressively deep dives.
The Verdict
The Romeo LA may offer a lot of flash and pizazz, but it sounds and feels as good as it looks. Thoughtful hardware decisions make it feel like a hot rod. But while it definitely rocks, it's suited for many mellower playing styles. At $720 less than its predecessor, it's a great deal, too.