What Actually Makes a Gear Brand "Authentic"?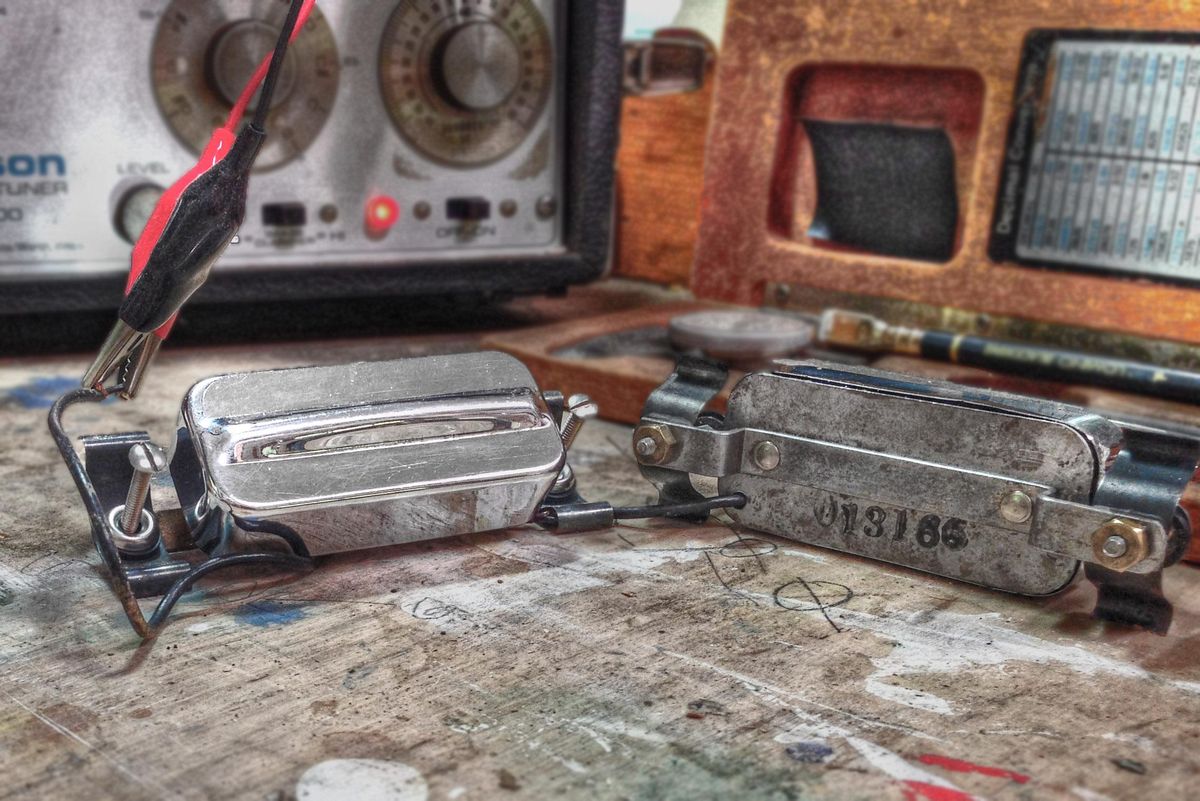 Our columnist ponders the evolution of private-label guitar manufacturing.
Tribal alliances are a big part of American life. Football fans at tailgate parties paint their faces and dance around the barbecue grill like Vikings revving up for a raid. Dad-buddy elders recount the legends of past glories to their daughters and sons, passing on the oral history of rising from defeat to ultimately lifting the trophy. It's all about the brand. The truth of the matter is that the team the kids will worship is not the team of their ancestors. The players are different, the coaches are new, the team has been sold and moved—maybe twice. We all want to belong, and everyone loves a good story, but what actually makes an authentic brand?
---
In the world of durable goods, not every brand is a manufacturer. In fact, most are just middlemen. Their wares are referred to as private label or branded merchandise. Chances are you have a lot of products that are made in a shop or factory that isn't owned or even operated by the company whose logo is on the package—or headstock. These items are purchased in bulk from an actual manufacturer who applies the brand's decal or label as needed. Today, most of those suppliers are in Asia, where the cost of manufacturing is still a fraction of what it is here in the States. Eastern Europe also has a handful of factories that produce a wide variety of string instruments of very good quality. There are jobbers that operate in the U.S., but the cost is higher for the middleman.
Of course, this is nothing new. Violin and guitar makers have provided private-label instruments for large music stores in New York, Boston, Philadelphia, and Chicago since the 19th century. But none of this approached the scale of private label building that began in the mid 20th century.
By the 1960s, Chicago had become the country's epicenter for musical instrument manufacturing, and much of it was private-label business. The Kay company made a very successful line of guitars under their own name, but also provided production for over 50 other brands. Valco produced amplifiers under their own name, but most of their business was for customers such as Supro, Airline, and National. The same is true for the Harmony company, who had become the world's largest maker of guitars.
Chances are you have a lot of products that are made in a shop or factory that isn't owned or even operated by the company whose logo is on the package—or headstock.
Chicago was also home to Sears and Roebuck, the Amazon of the day. Harmony sought to increase their sales by providing Silvertone-branded instruments to Sears for their stores and immense catalog business. In the 1960s, Harmony was said to have cranked out 10 million instruments for over 50 different brands. Obviously, there was a lot of overlap going on between suppliers, and for the most part consumers weren't aware of any of this.
In 1975, I attended the liquidation auction at the Harmony factory at 4600 South Kolin Avenue in Chicago. The space was jaw-droppingly huge and stacked to the rafters with guitar bodies and necks. Piles of bridges, tailpieces, pickups, and tuning machines were laid out on old woodworking equipment covered in dust. What had happened? The musicians in my circle weren't surprised that the good ship Harmony had run aground. Their reputation for being a mid-standard, department store/catalog brand didn't appeal to what the current crop of pickers wanted.
The other factor was that budget brands from Japan were undercutting prices and raising quality. It was the beginning of a new cycle. When Harmony and Kay exited the private-label business, it allowed the Japanese builders to leap into the breach. It wasn't too long before new names like Morris, Kramer, H.S. Anderson, Hohner, Blade, and a host of others were being issued from the Moridaira factory in Matsumoto. Japanese brands like Ibanez, Aria, ESP, and others followed with their own copycat instruments, filling the need for bargain-priced guitars. As we all know, some of these brands have managed to avoid a fate like Harmony's—so far—by creating their own story and style, while others have been sold, then sold again, until now they are just a revised and repeated story from long ago.
Today, there is a renaissance of small brands in the U.S.—some of it fueled by DIY enthusiasts, homebound by the global pandemic. Unlike prior times, there are plenty of places to buy pre-made parts or even whole guitars. Now, anyone with a little mechanical knowledge and a credit card can order, assemble, and market their own private-label guitars, pedals, amps, or strings. It's a good time to be a guitarist and a good time for small brands. Are they authentic? I'm not sure what that even means, but time will tell if they have a good story.