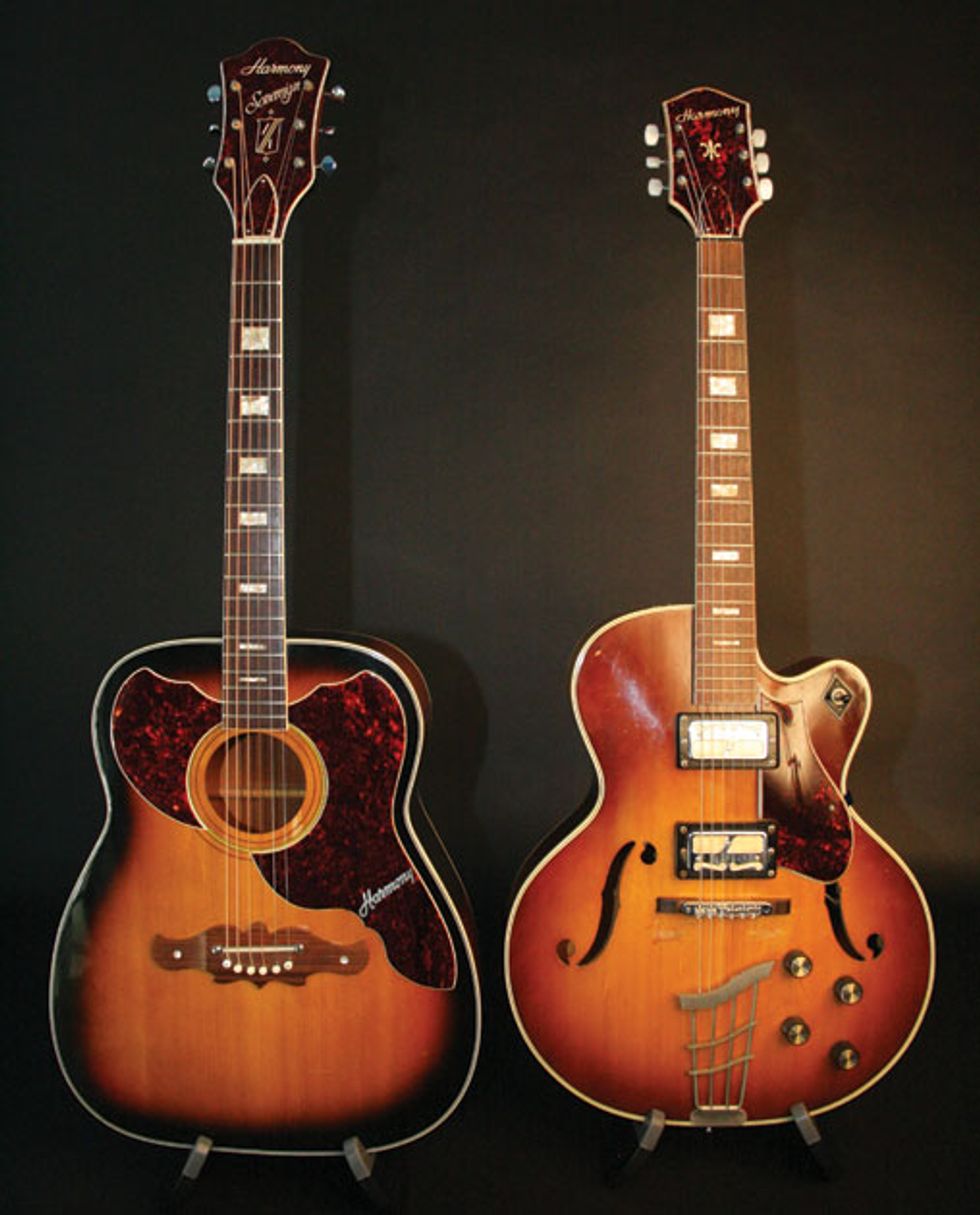 "This Sovereign Deluxe Jumbo is an amazing piece of sonic eye candy," Ivankovich says. "With its tobacco burst and double pickguard, it holds its own against most any acoustic of the era. The Jazz Artist [right] was Harmony's answer to jazz players looking for a higher quality instrument. H68 pickups are modified double-mustache types."
Photo by Chris McMahon.
Harmony
For the better part of the 20th century, the Harmony Guitar Co. was one of the world's largest and most successful musical instrument manufacturers. According to Tom Wheeler's American Guitars: An Illustrated History, they made half the guitars built in the United States, thanks to their role as the principal instrument supplier to Sears, Roebuck.
Harmony produced mandolins, ukuleles, guitars, and other instruments under the Harmony brand and under the Silvertone brand for Sears. They also made private-label instruments for other retailers under the Vogue, Valencia, Johnny Marvin, and Monterey brands, according to Westheimer Corp., which now owns the Harmony brand.
Harmony was founded in 1892 and bought by Sears, Roebuck & Co. in 1916. Harmony reported annual sales of 250,000 units in 1923 and 500,000 in 1930, according to Wheeler. For perspective, in 1974, a total of 2.3 million fretted instruments were sold.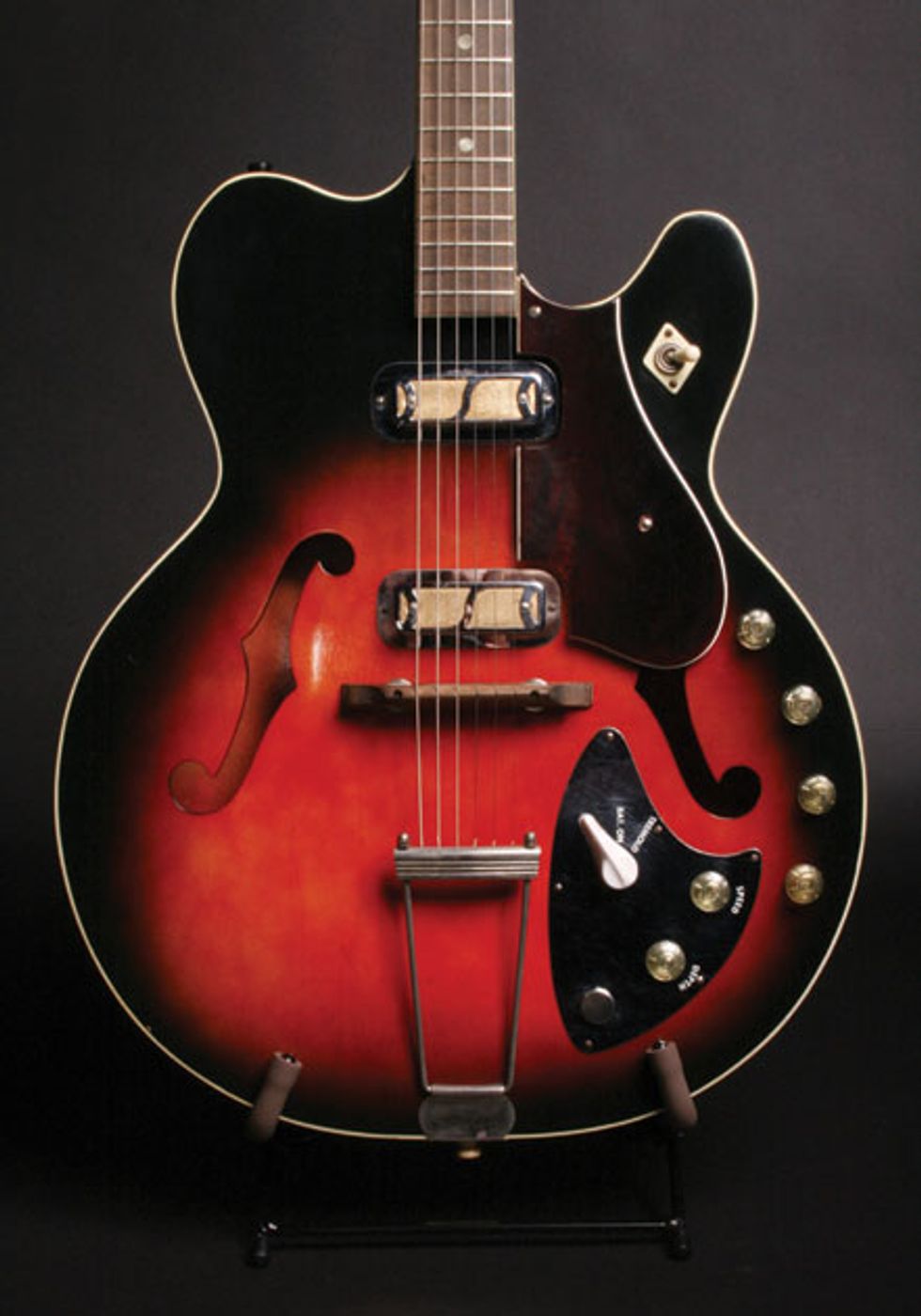 "The Vibrajet is plain cool. Even if the tremolo was often unusable, the gold foil DeArmond pickups give it a voice of its own," Ivankovich says. Photo by Chris McMahon.
In a move that illustrates Sears' manufacturing muscle and marketing prowess, the company purchased the brands, but not the factories, of instrument manufacturer Oscar Schmidt Co. in 1939. These included Schmidt's La Scala, Stella, and Sovereign brands, according to American Guitars. Oscar Schmidt is now part of U.S. Music Corp., which also owns the Washburn brand. Washburn was never connected with the Silvertone lineup of builders but had deep connection to Chicago blues by virtue of proximity to Chicago's Maxwell Street Market, where Lyon & Healy, creators of the Washburn brand, were headquartered.
Harmony and Sears parted in 1940, but Harmony continued to grow, propelled by the baby boom, the rise of folk music, and the emergence of rock and roll. But by the end of the'60s Asian imports began to erode market share and profits. The U.S. recessions of the '70s brought rising unemployment, inflation, surging energy costs, and higher credit prices. Harmony went out of business in 1975, but the brand has been revived, and Westheimer sells Harmony guitars to this day.