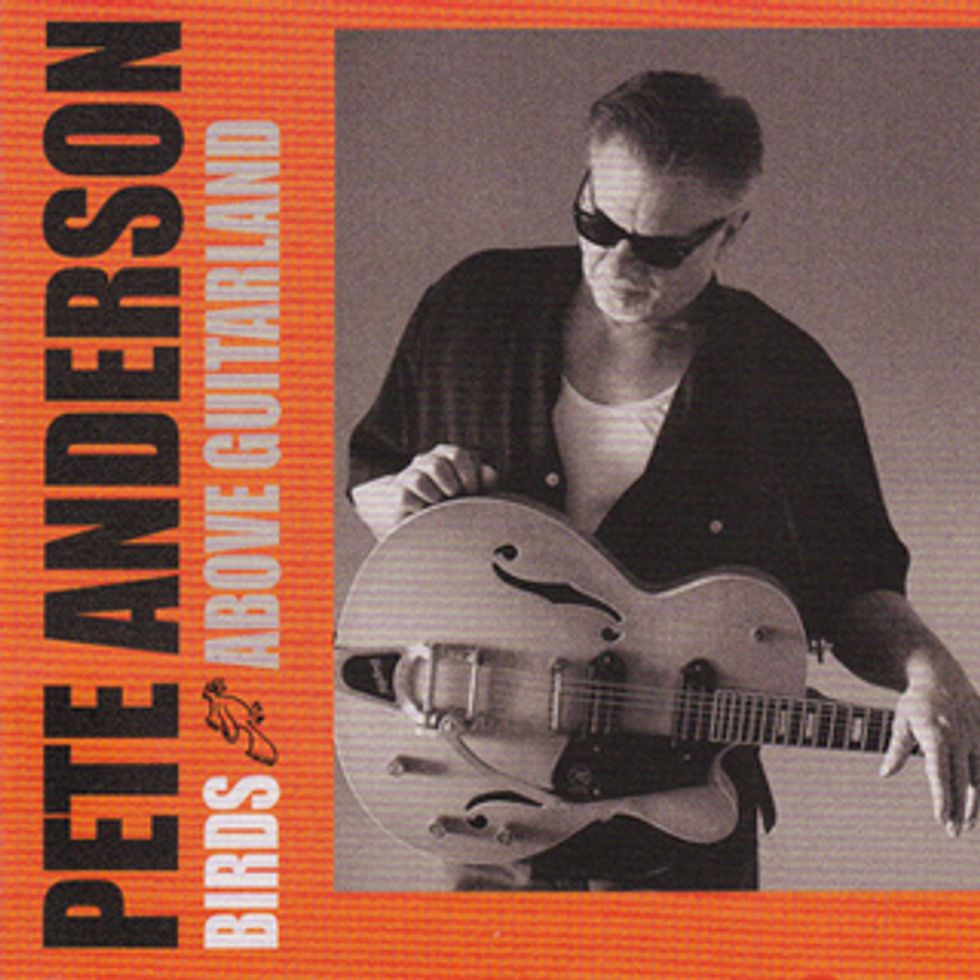 Pete Anderson
Birds Above Guitarland


It's no surprise that guitar nuts associate Pete Anderson with snappy Tele tones: In the mid '80s, the Grammy-winning guitarist's urgent, twangy riffs paid homage to Don Rich and Roy Nichols while helping propel Dwight Yoakam to stardom. Anderson produced and played lead on Yoakam's acclaimed 1986 debut Guitars, Cadillacs, Etc., Etc., and in the process helped launched the new traditionalist movement in that era of country music.
Anderson is still playing roots music, but his attention has turned from honky tonk to jump swing, blues, and rockabilly. Armed with a thinline, Bigsby-equipped archtop, Anderson lays down slapback-drenched phrases on Birds Above Guitarland that reference T-Bone Walker, Lonnie Johnson, and Wayne Bennett, as well as the criminally underrated Hollywood Fats. It's blues, but with an uptown harmonic slant that owes more to big-band ballrooms than Mississippi juke joints.
Many songs feature horns, and Anderson says for several years he's been listening to classic Frank Sinatra albums for inspiration. This shows in Anderson's superb comping—complete with extended and altered voicings, moving lines, and chromatic approaches. As sophisticated as his playing has become, it's lost none of its original fire. If you like jazzy guitar served with a stiff shot of rockabilly attitude, you'll feel right at home.
Must-hear track: "Outta' the Fire"