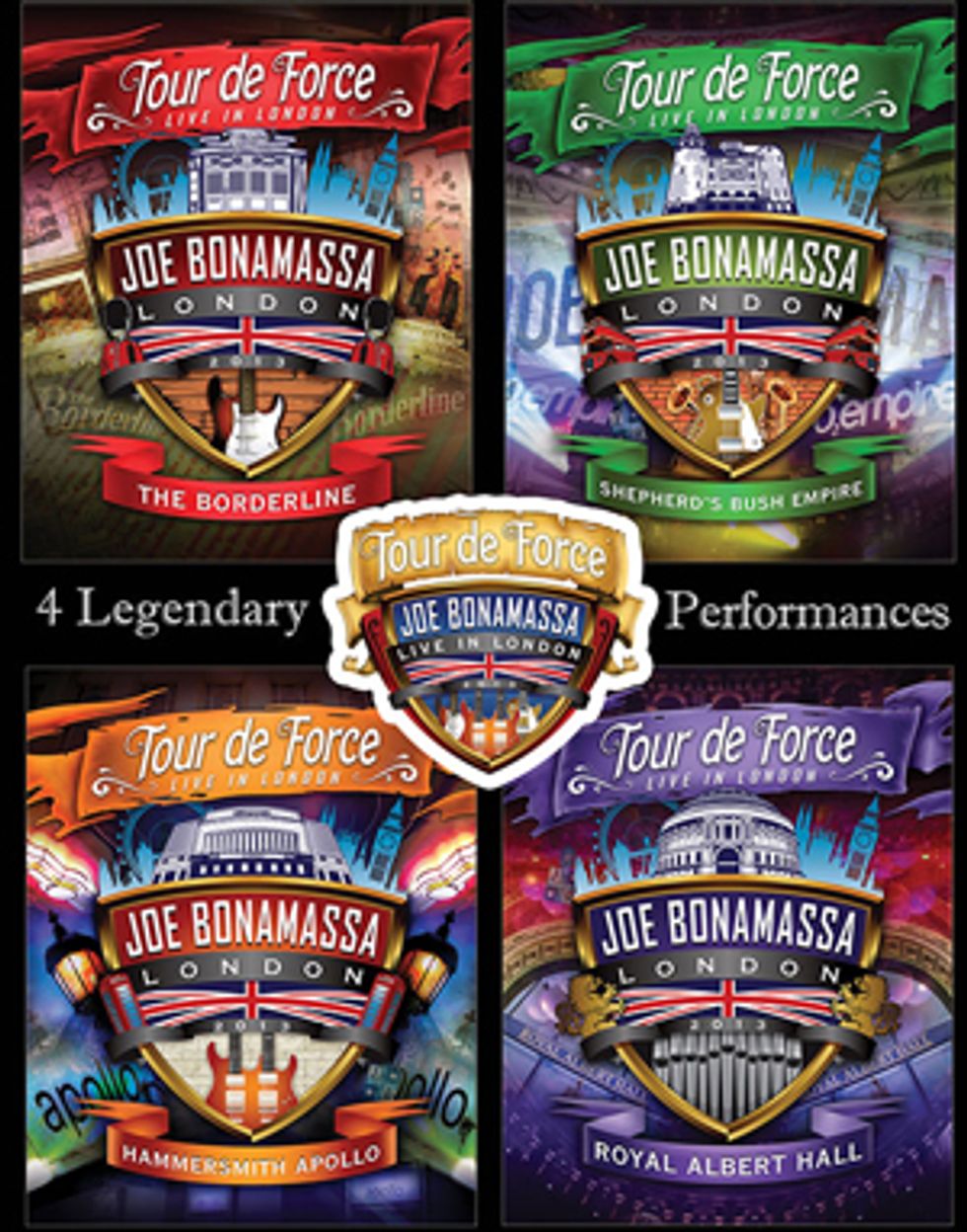 Joe Bonamassa
Tour de Force: Live in London
J&R Adventures


Earlier this year, Bonamassa undertook the challenge of his career and elected to perform a series of four different shows, with four different band configurations, using four different setlists in four separate venues around London.
The DVD package is as expansive as they come with roughly nine hours of live concert footage accompanied by an additional four hours of bonus material. The first gig was meant as homage to Bonamassa's earlier trio years and found him playing a— gasp—Strat. The second and third shows took place at the Shepherd's Bush Empire and the Hammersmith Apollo with the former designed as a blues night and the latter a rock showcase.
The last night, Bonamassa revisited the Royal Albert Hall, the hallowed venue where he first made a name for himself in 2009. A number of highly prized "guest stars" appeared in the form of Rory Gallagher's 1961 Strat, Bernie Marsden's '59 Les Paul and the fabled 1959 Peter Green/Gary Moore Burst Les Paul.
Overall it's a triumph. You really have to marvel at Bonamassa's gumption, and moreso, his sheer will and determination to pull it off.