Diezel Lil Fokker
Diezel's new 100-watt Lil Fokker is its simplest design to date. Powered by a quartet of KT77s, it features clean and dirty channels, a series effects loop, and a two-button footswitch for switching channels or between two different master volumes. $2,499 street.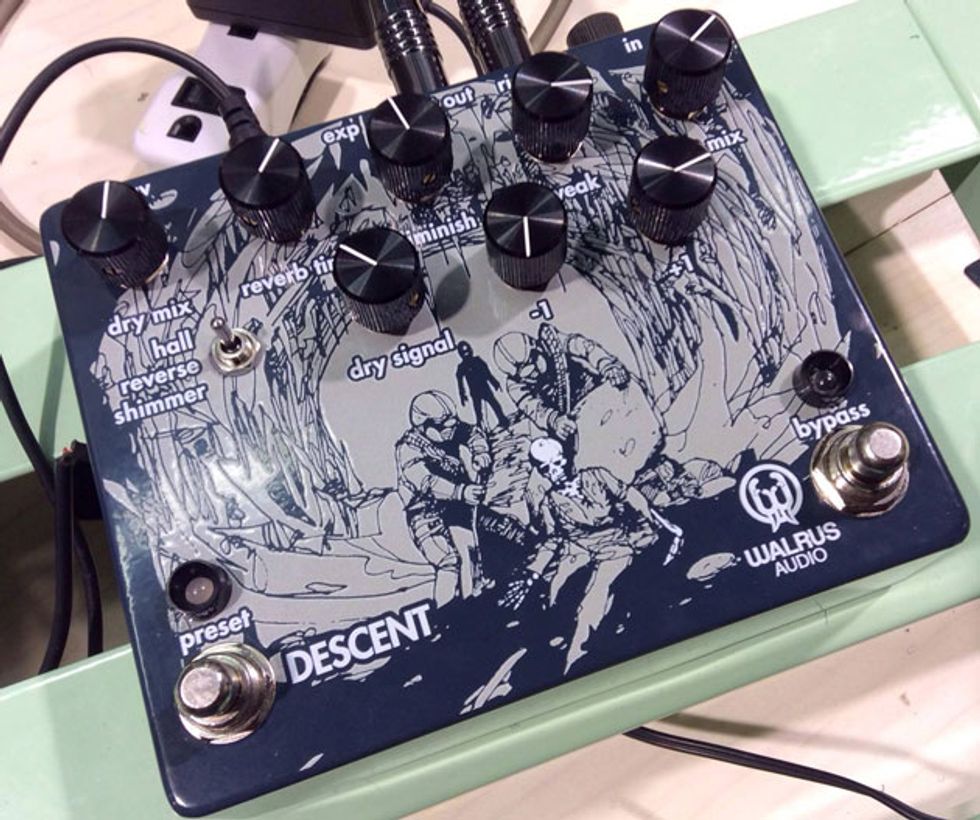 Walrus Audio Descent
Walrus Audio's new Descent reverb goes from lush, dreamy soundscapes to twisted and trippy. Modes include hall, reverse, and shimmer, and -1 and +1 knobs add low and high octaves to the reverberations. There are three available presets, plus manual mode. Jacks include a mono input, stereo outs, and an expression-pedal input that lets you control reverb time or wet mix. $300 street.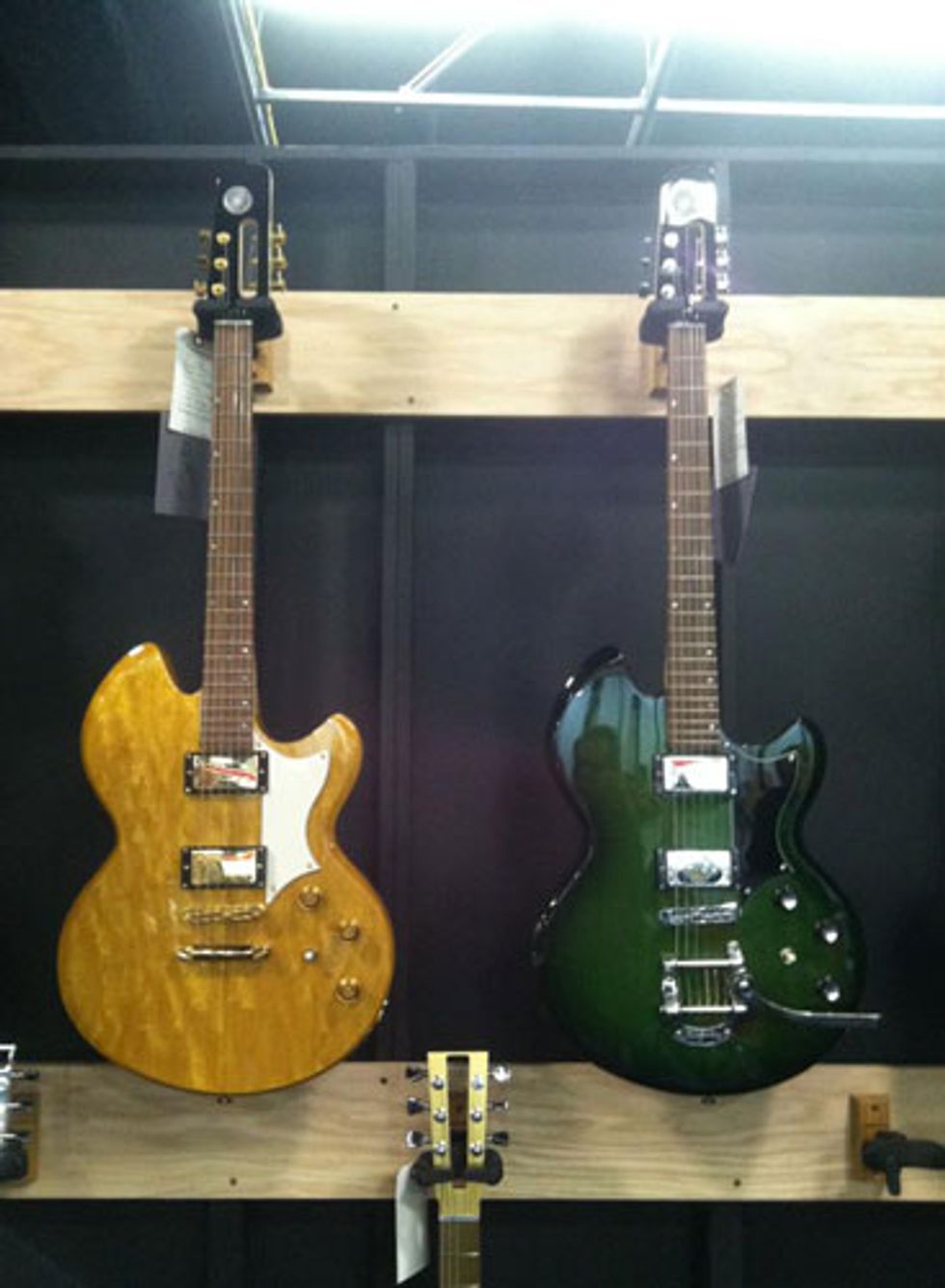 Wire Instruments Supercollider
Former Nirvana tech Earnie Bailey is building absolutely beautiful guitars under the Wire Instruments name. These instruments are inspired takes on the old Gretsch Astro Jet profile called the Supercollider. The one on the left is a Korina bodied specimen with Lindy Fralin Pickups Plus P-92s. On the right, an Alder body with Railhammers.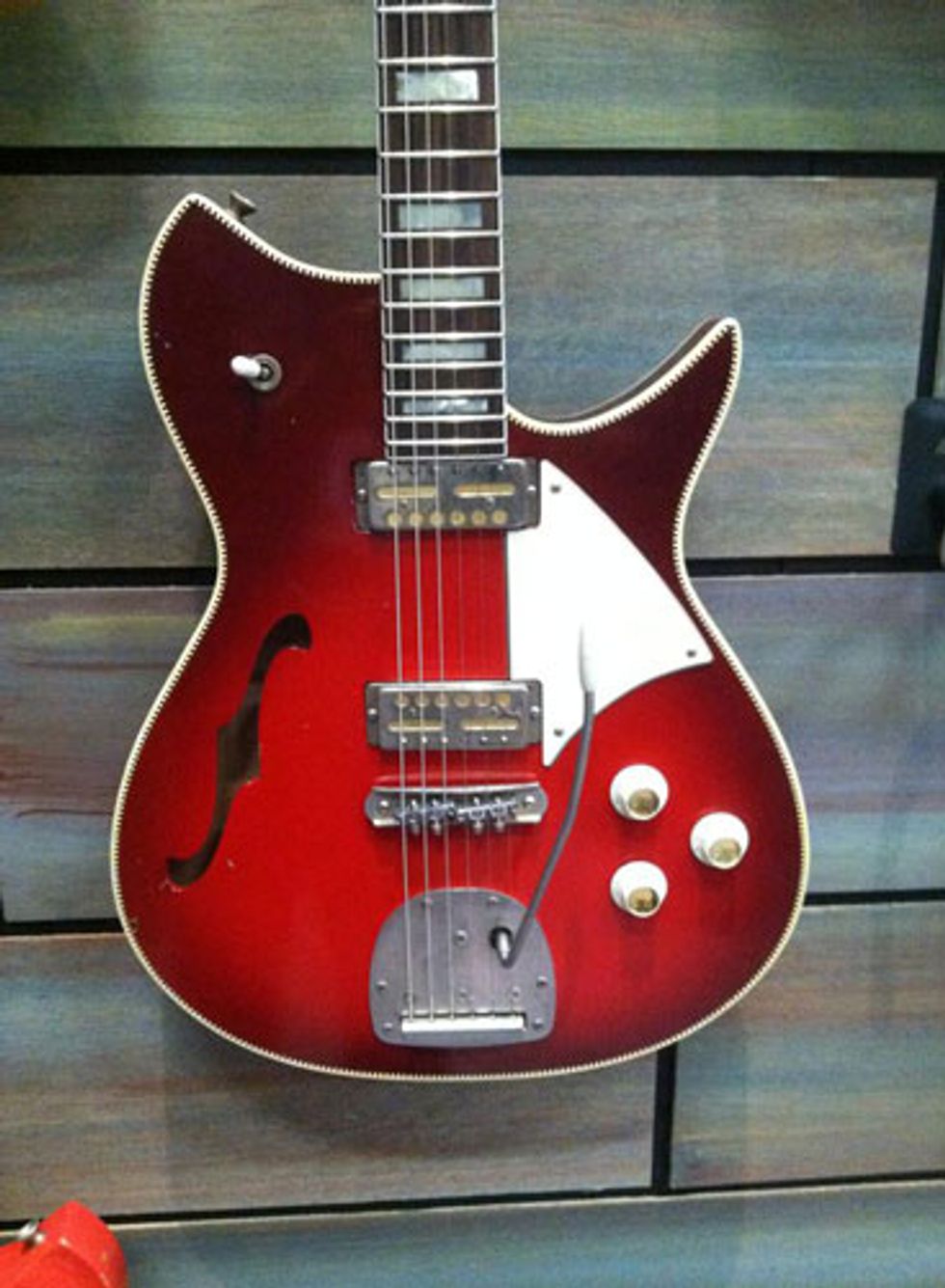 Fano Alt De Facto RB6
Fano Guitars' newest, beautiful Alt De Facto RB6 mutation unites Rickenbacker, Kay, and Jazzmaster cues including Gold Foil pickups, Mastery bridge and vibrato, and checkerboard binding. Definitely one of the most fun guitars at Winter NAMM 2014.