Mastodon's Brent Hinds & Bill Kelliher
Brent Hinds' Gear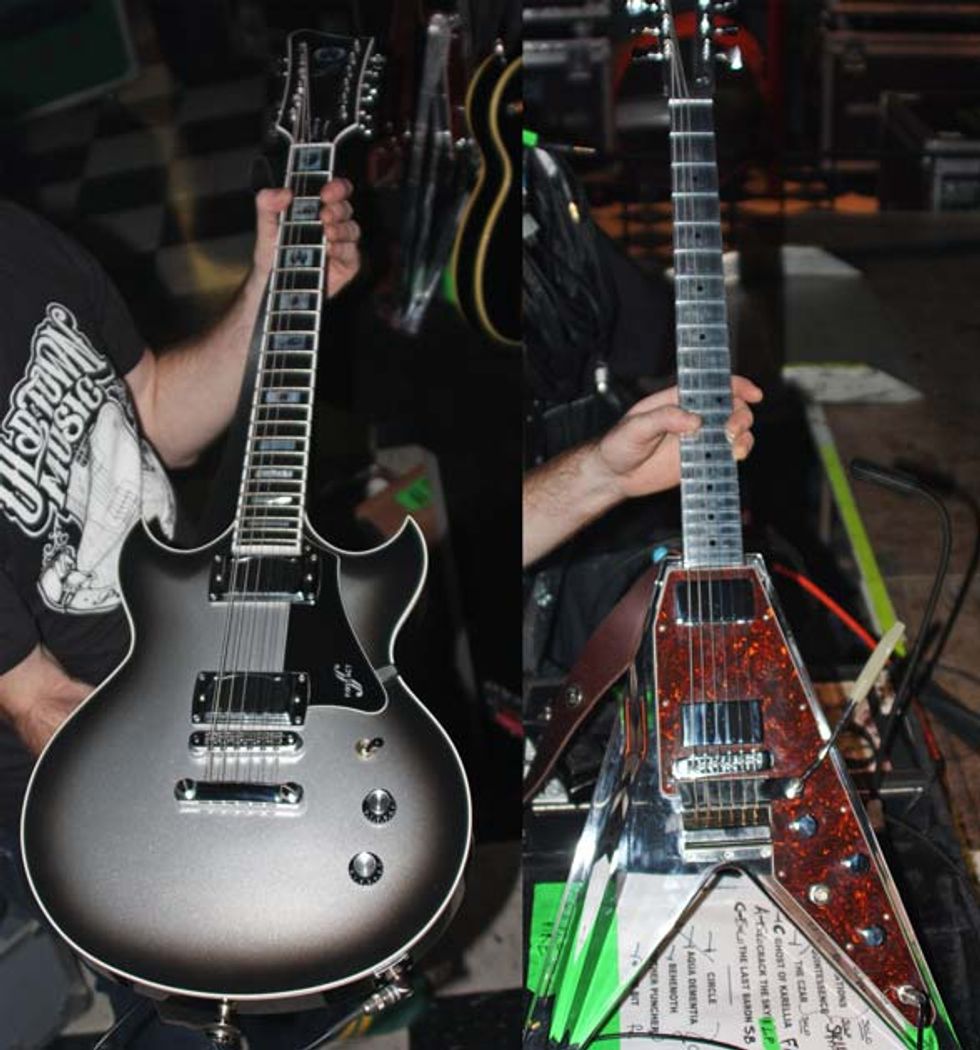 During the band's tour supporting the critically acclaimed Crack the Skye, Brent Hinds mainly used his custom acrylic Flying V-style axe built by Kevin Burkett of Electrical Guitar Company. For quieter and ethereal passages in songs like "The Ghost of Karelia," he would often use his First Act Custom Shop Lola 12-string because the doubled octave strings "create a ringing, atonal chorus not matched by a pedal."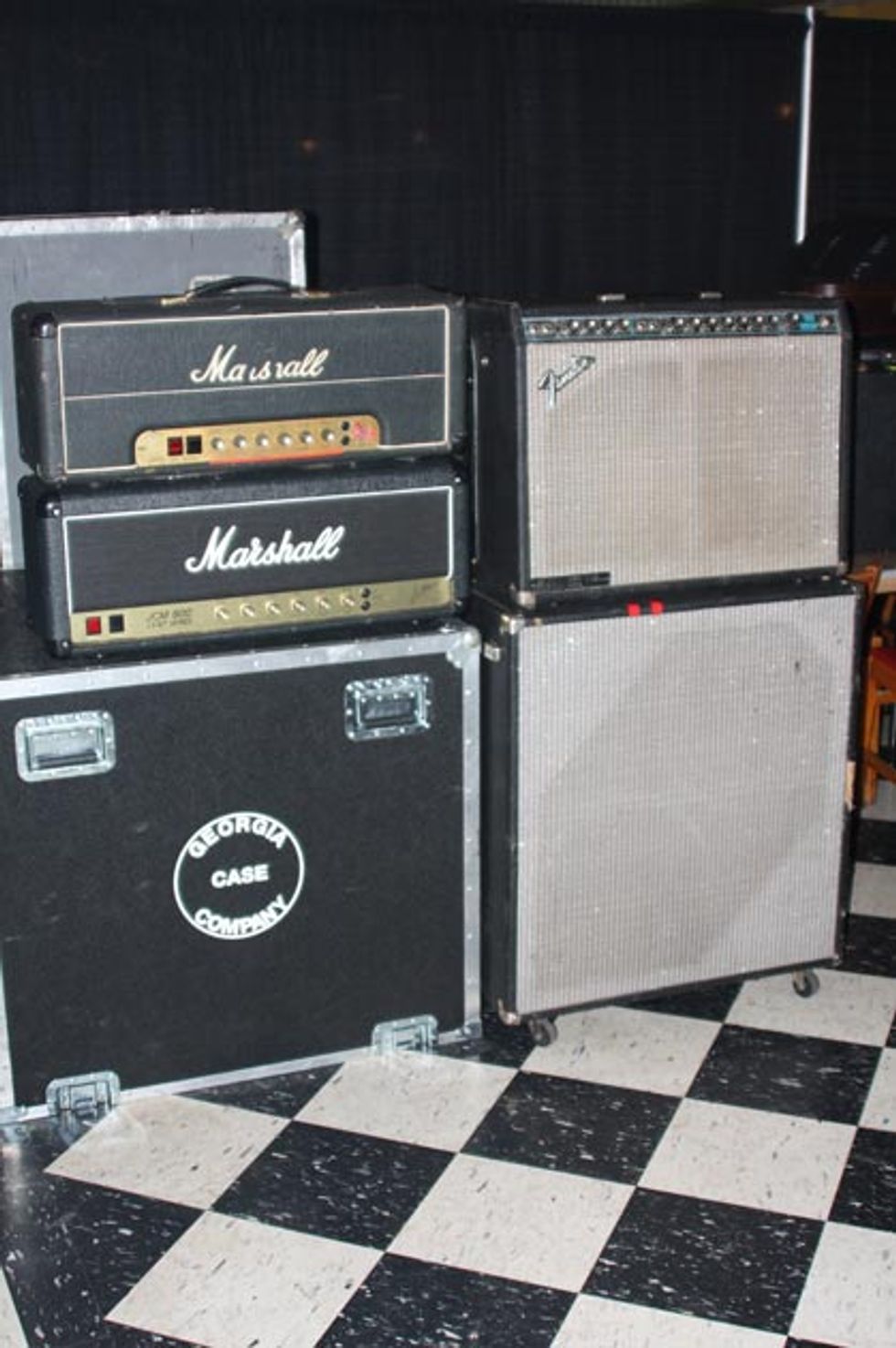 His two-amp rig included a '76 silverface Fender Twin Reverb—that also powered a 2x15 extension cab—and a '76 Marshall JMP MKII Lead Series through two Marshall 4x12s.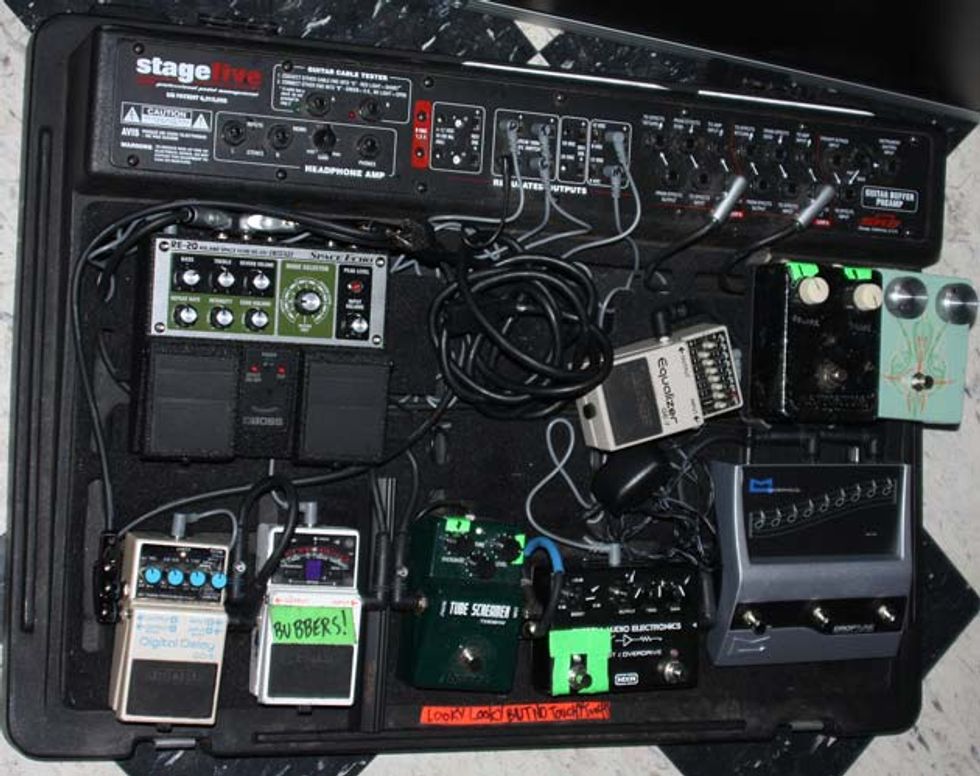 His stomp station had a Monster Effects Mastortion—used to push his amps to the brink of destruction—a Roland RE-20 Space Echo, an Ibanez Tube Screamer TS9, a Boss DD-6 Digital Delay, a Boss GE-7 Equalizer, a Morpheus DropTune, and a Boss TU-2 Tuner.
---
Bill Kelliher's Gear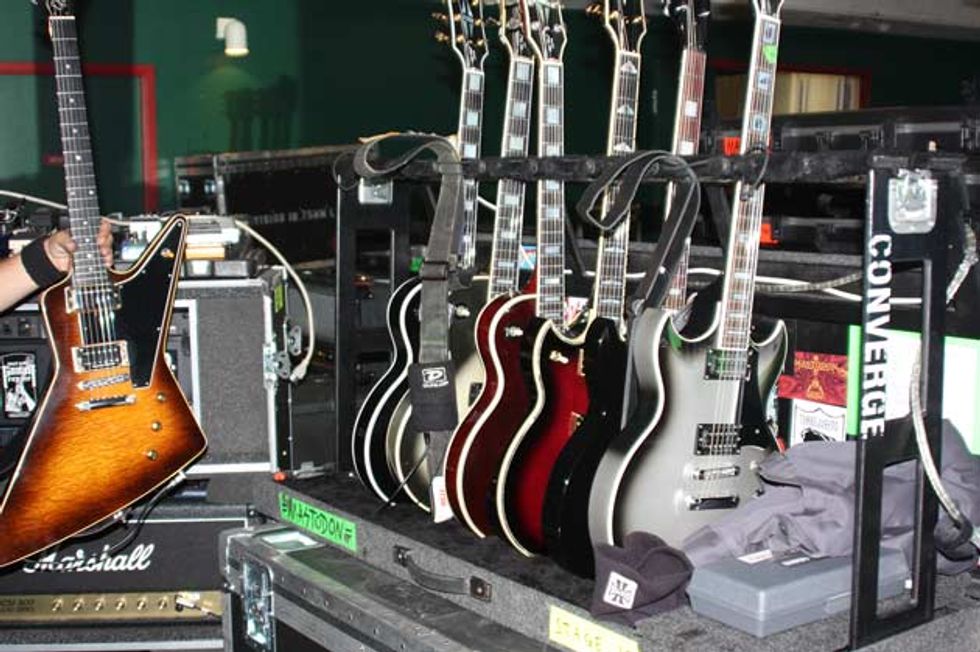 "The older the better—especially with Les Pauls and Explorers," smirks Kelliher in this Rig Rundown clip. During Mastodon's 2009 U.S. run, he used a bevy of '70s and early '80s LPs and Explorers, in addition, he grappled with a silverburst First Act Custom Shop 9-string for "Ghost of Karelia."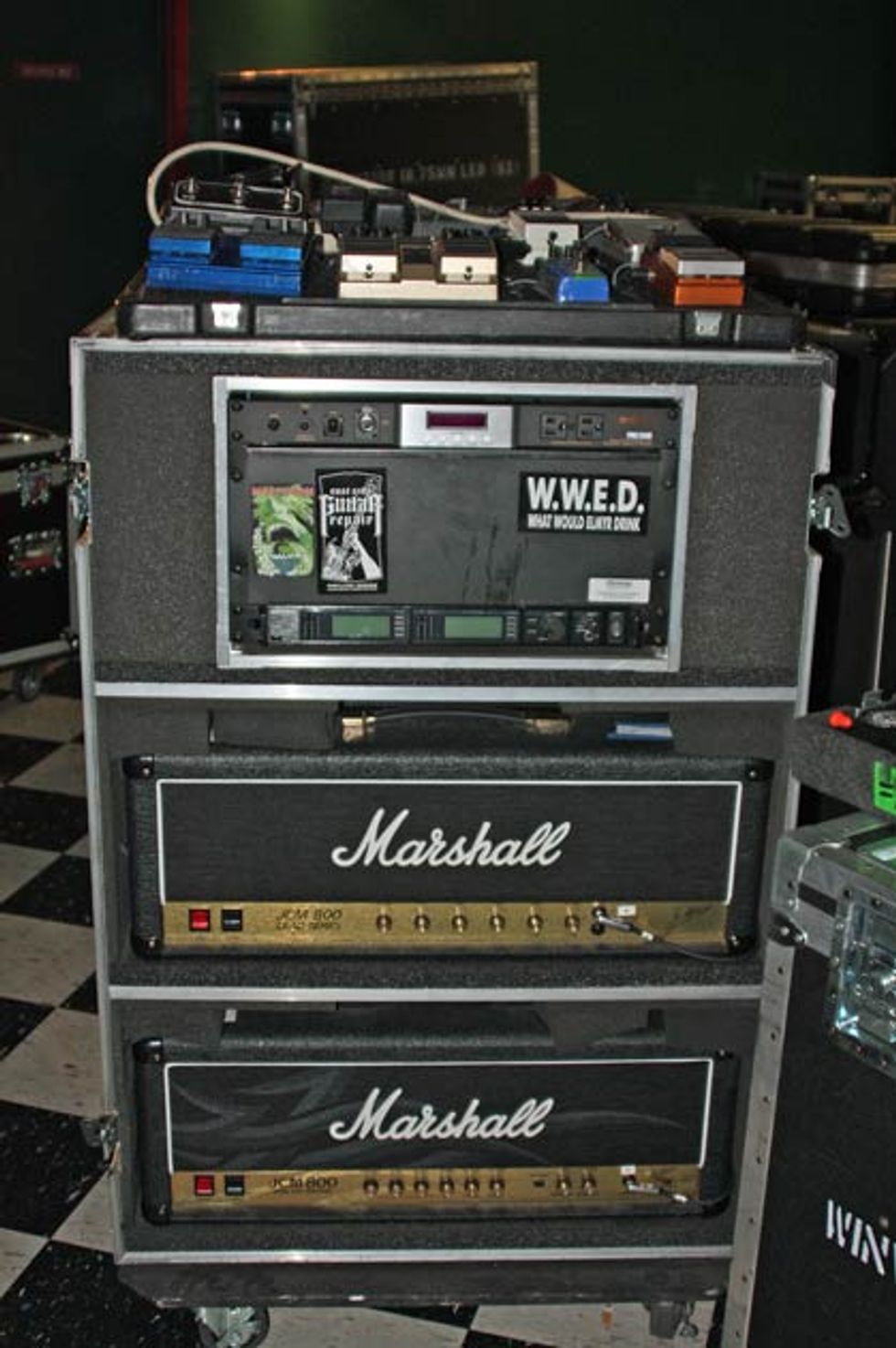 For his two-amp lineup, Kelliher went with a '80s Marshall JCM800 and a Marshall Kerry King 2203KFK JCM800, the latter of which has KT88 tubes that crank out "a chunkier, fatter, heavier sound than the standard JCM800." The heads blast through two Mills Acoustics 4x12s loaded with Celestion Vintage 30s and a Marshall 4x12 equipped with 75-watt Celestions.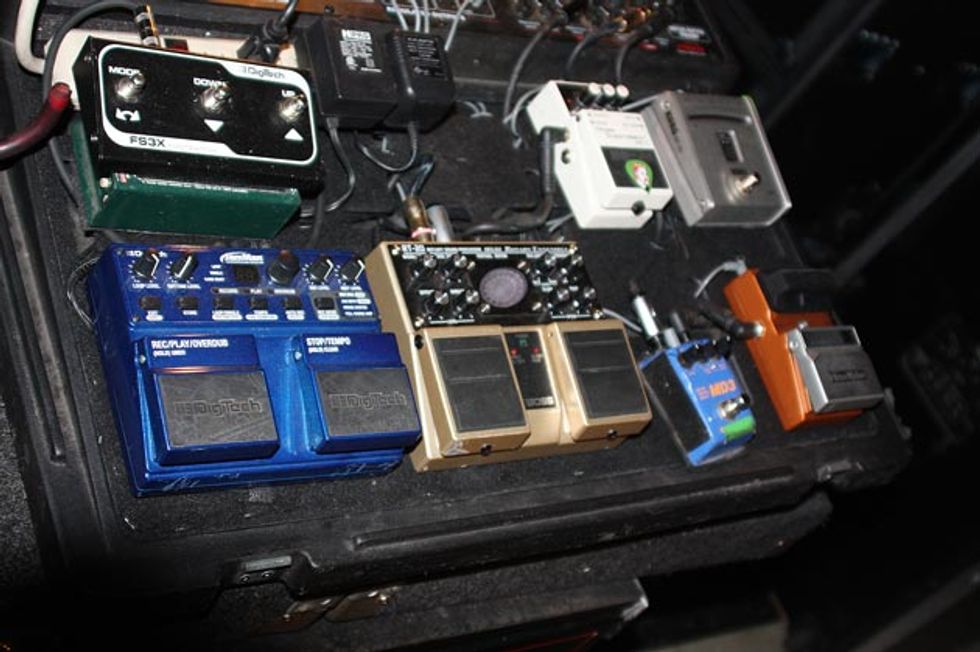 Like Hinds, Kelliher keeps a tidy board of essential boxes like a Boss RT-20 Rotary Ensemble Sound Processor "that emulates rotary speaker sounds for some clean stuff," a DigiTech JamMan Looper, a Boss NS-2 Noise Suppressor, a Guyatone MD-3 Micro Delay, a HardWire SC-2 Valve Distortion (which replaced his beloved Ibanez Tube King because of the fragility of the 12AX7 tube on the road), and a Korg DT-10 Chromatic Tuner.