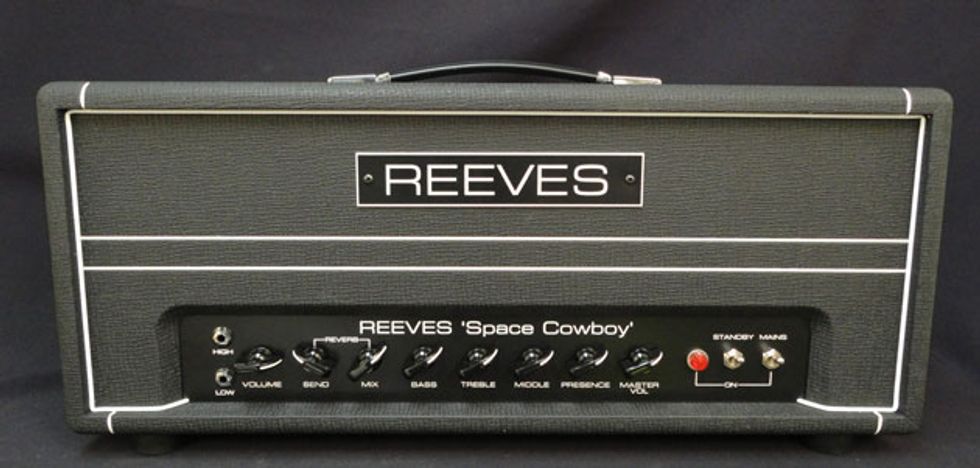 Cincinnati, OH (June 6, 2014) -- Reeves Amplification announces the release of the all-new Space Cowboy. An all-tube guitar amplifier that features a slightly modified preamp of the highly regarded Custom 50, adjustable boost, and a two-knob reverb control.
"Our simple control layout and rock solid hand-wired construction of tube amplifiers speaks for itself", said Bill Jansen, owner of the Cincinnati-based company. "The new Space Cowboy offers the classic tones we've been known for, but with a few enhancements to make it even more versatile – I think players will find this an exciting amplifier."
At just $2,499 (estimated US street price) the Space Cowboy, (available in 50-watt or 100-watt versions) is an all-tube class A/B head with the tone, good looks and rugged construction you would expect to find in a Reeves amplifier.
All Reeves amplifiers feature rugged multi-ply hardwood cabinetry, 16-gauge steel chassis, custom Heyboer transformers, and hand-wired turret board construction for durable, roadworthy performance.
For more information:
Reeves