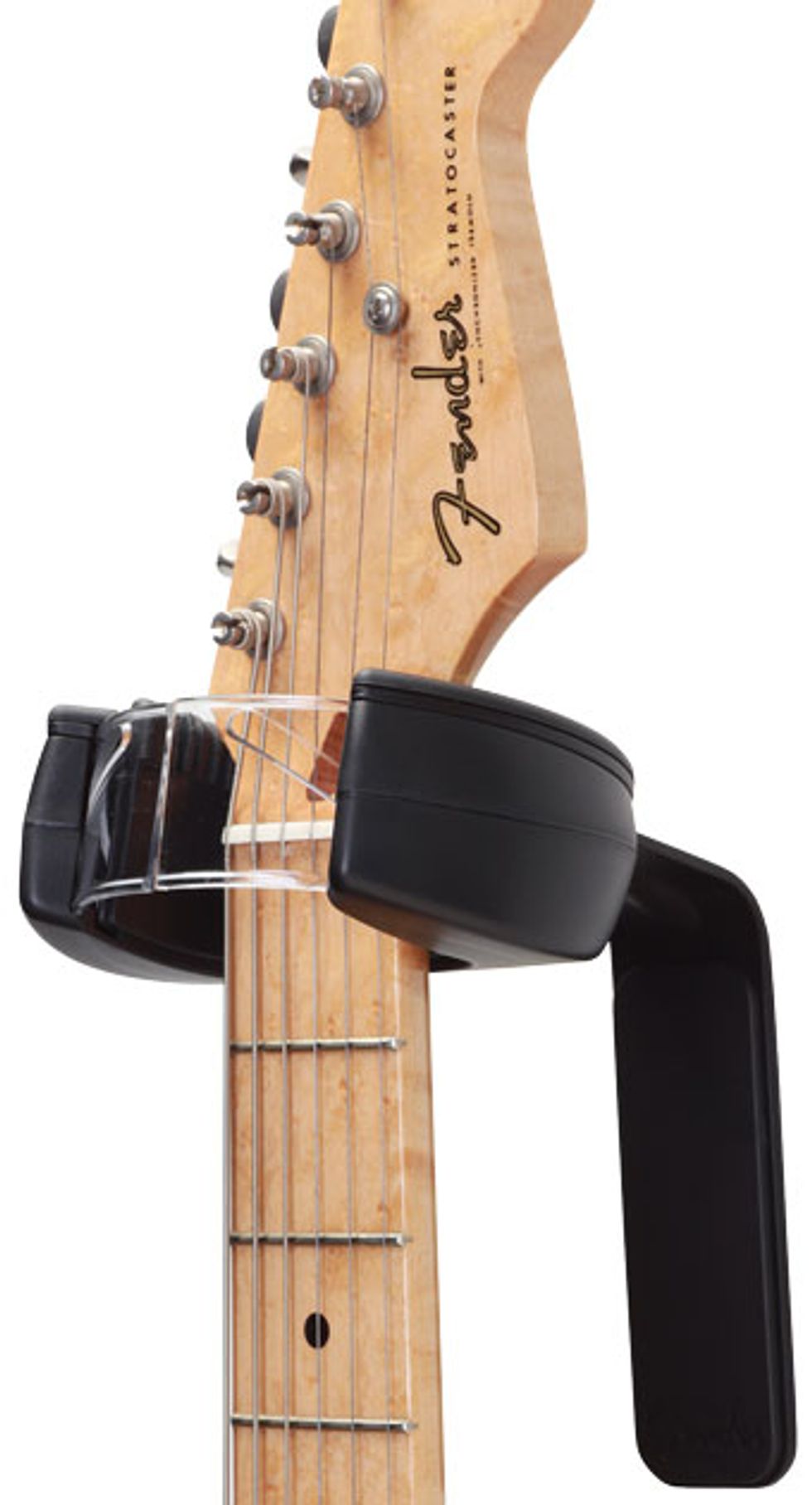 FENDER
Active Halo Guitar Wall Hanger
This easy-to-mount, self-closing wall hanger displays your instrument safely and securely with its pair of gates to lock your guitar in place. The tilted design uses the simplicity of gravity to secure your instrument, and the padded-rubber contact surface protects necks from scratches.
List: $39.99
fender.com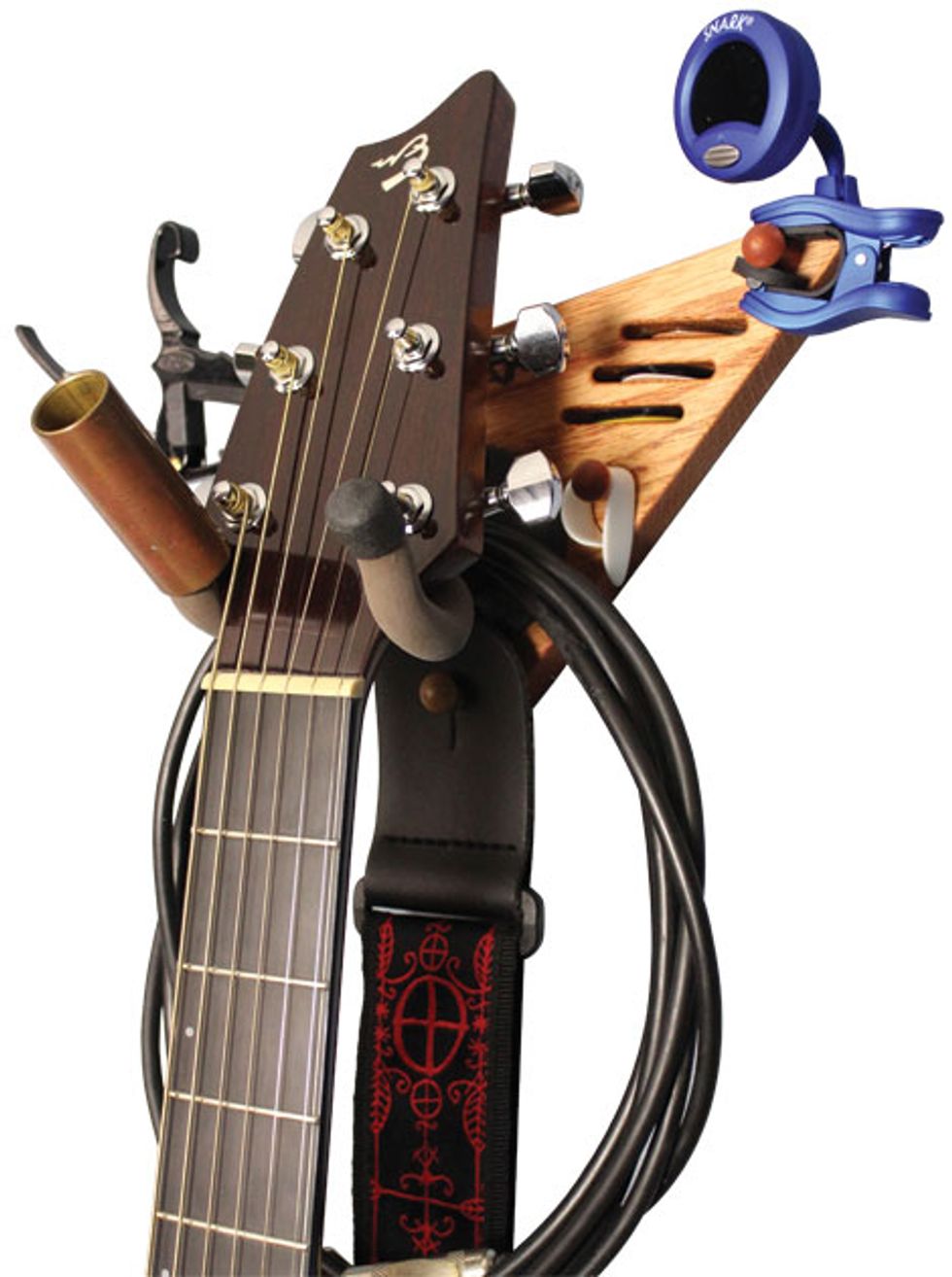 WALL-AXE CUSTOM GUITAR HANGERS
Soloist
Featuring a solid-oak base, this compact all-in-one wall hanger is designed for players to not only display their prized axe, but also keep tuners, capos, straps, picks, and cables close at hand for that moment when inspiration strikes.
Street: $29.99
wallaxe.com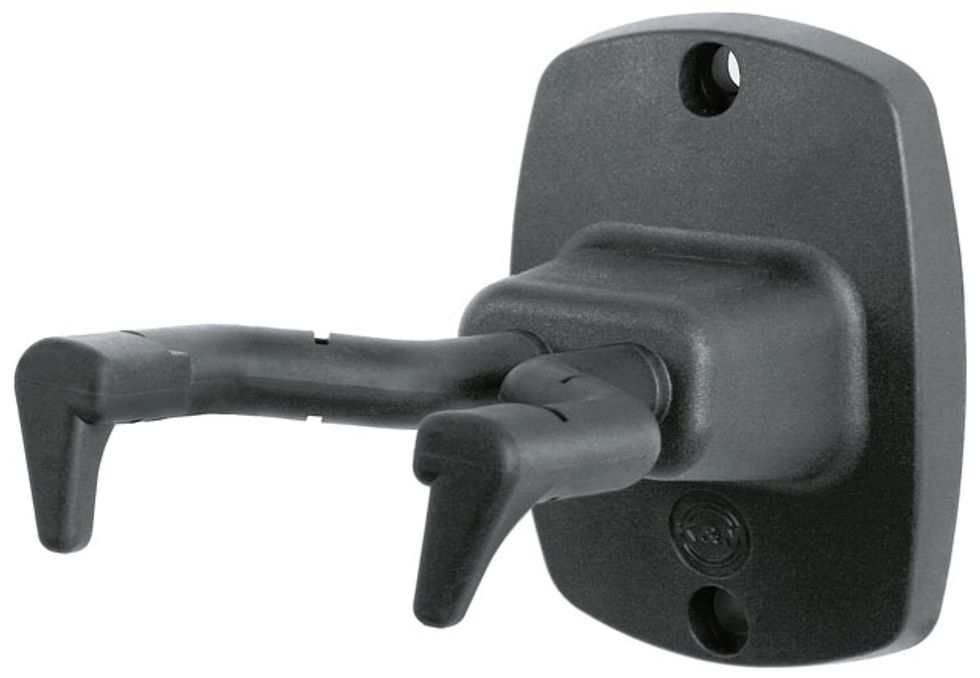 KÖNIG & MEYER
16240 Guitar Wall Hanger
This screw-on wall mount accommodates a wide variety of guitar shapes. A patented, flexible hooking-in and clamping system quickly and firmly grasps the guitar neck, and the support arms are covered with non-marring rubber to protect the instrument.
Street: $19.99
km-america.com